AMUSEMENT PARK
- CALENDAR / TICKET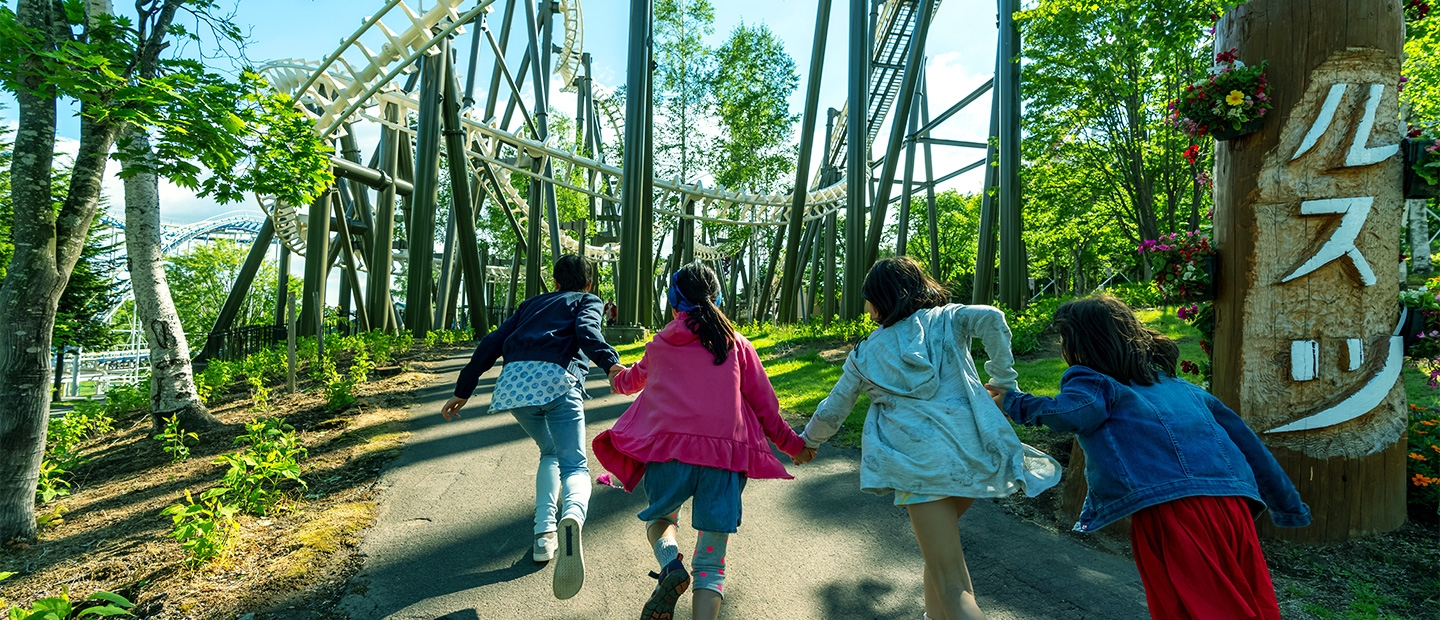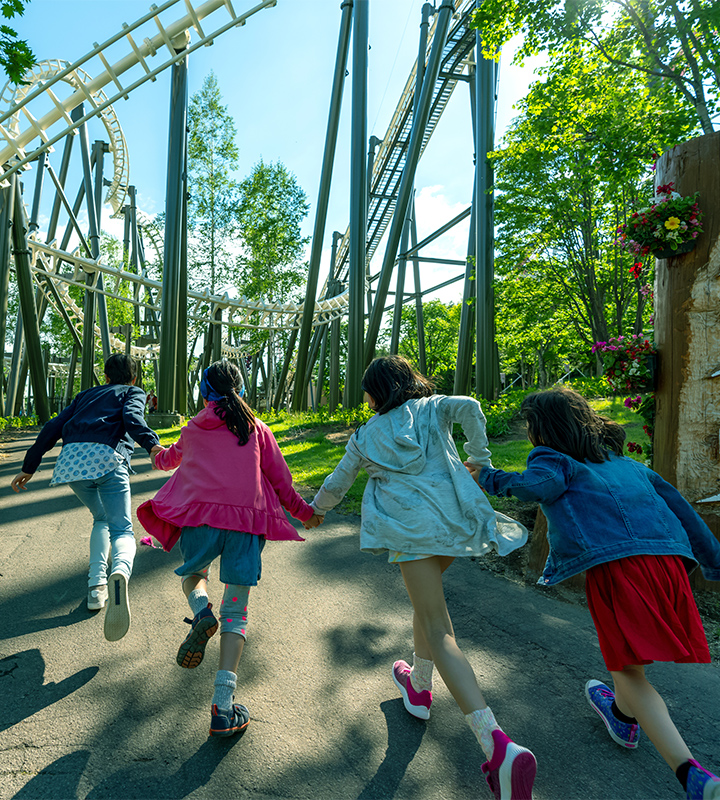 CALENDAR
OPERATING INFORMATION
23/07/2020 - 18/10/2020
 Parking fees apply
(Standard-sized cars 500 JPY, Motorcycles 200 JPY, Large vehicles (larger than minibuses) 1,000 JPY)
PRICE
| Type of Ticket | Adult (Ages 12-59) | Elementary school (Ages 6-11) | Small child (Ages 4-5) | Senior (Ages 60+) | Remarks |
| --- | --- | --- | --- | --- | --- |
| 1 day Ticket | 5,100JPY | 4,100JPY | 1,300JPY | 1,300JPY | |
| Family ticket | 4,100JPY | 4,100JPY | | | *Limited to package purchases comprising Adult + Elementary School/Child tickets |
| Student discount ticket | 4,300JPY | | | | *Limited to junior high, high school, university and vocational school students (Student ID required) |
| Twilight ticket | 4,100JPY | 3,100JPY | | | *Admission after 2:00 pm |
| Disability discount ticket | 2,600JPY | 2,100JPY | | | *Identification required; same price applies for up to one accompanying visitor |
| Group discount for parties of 10 or more | 4,600JPY | 3,600JPY | | | |
| Group discount for parties of 30 or more | 4,100JPY | 3,100JPY | | | |
Birthday Gift

Receive a "Happy Birthday badge" when you purchase an Amusement Park ticket and visit during your birthday month!
Please present identification that shows your birthday when purchasing an Amusement Park ticket at the ticket counter.
(Availability: Amusement Park operating periods)

Remarks

・Please present suitable identification if you are aged 60 or over or have a disability.
・If you are accompanying a disabled person, up to one accompanying person per disabled person may purchase tickets with the disability discount. (If the disabled person is in elementary school, the accompanying adult will receive the disability discount for adults.)
・You may stay until the night-time closing time with One-day and Twilight tickets on days when the operating hours are extended.
・Please note that height and age restrictions apply per play facility.
・Some play facilities may suspend operations due to weather or other circumstances.
・Enjoy unlimited use of play facilities by paying the admission fee only, including the Yotei Gondola going to the West Mt. summit, 2-hour use of the outdoor tennis court (separate fees apply for equipment) and outdoor Super Jumbo Pool.
・Day visitors may use the "indoor wave pool" and the "hot springs and large baths in the hotel" for a fee. Please pay at the front desk before entering.
・Tickets eligible for discounts may not be used in combination with other discount coupons and services.