29/12/2020
Introducing "Oktoberfest" buffet style restaurant highlighting Hokkaido's local ingredients & specialities.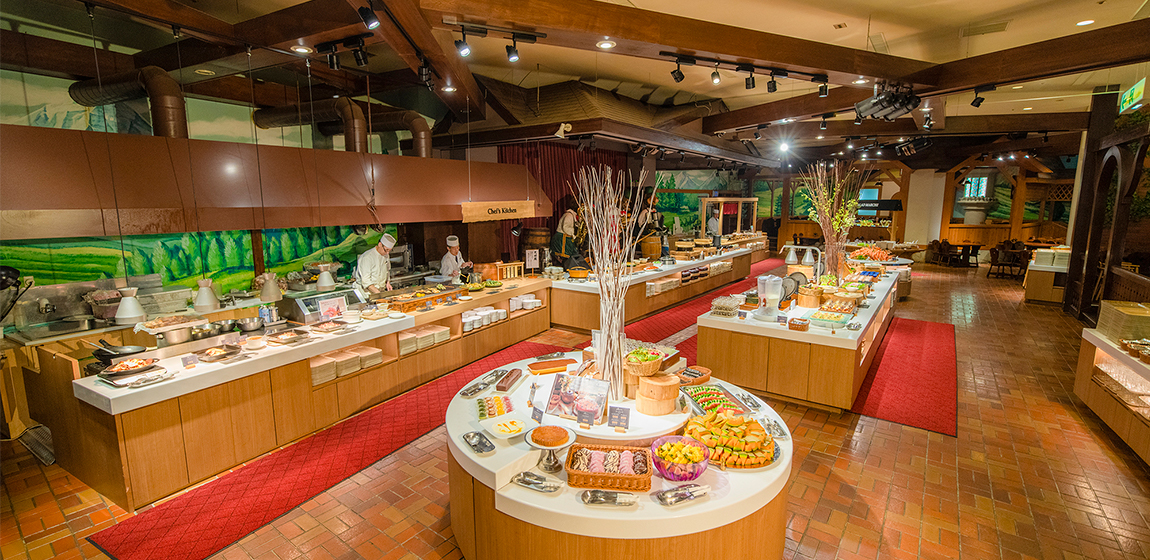 'Oktoberfest' is a popular buffet style restaurant which allows guests to sampel some of Hokkaido's most famous cuisine. Try local specialities such as snow crab, fresh sashimi, Genghis khan (lamb BBQ) and Hokkaido style ramen. This is the perfect place for family and friends to eat together as the convenient buffet style promotes sharing trying new dishes. Below we will explain some key details for dinner and breakfast to ensure a great dining experience.
Dinner Buffet Recommendation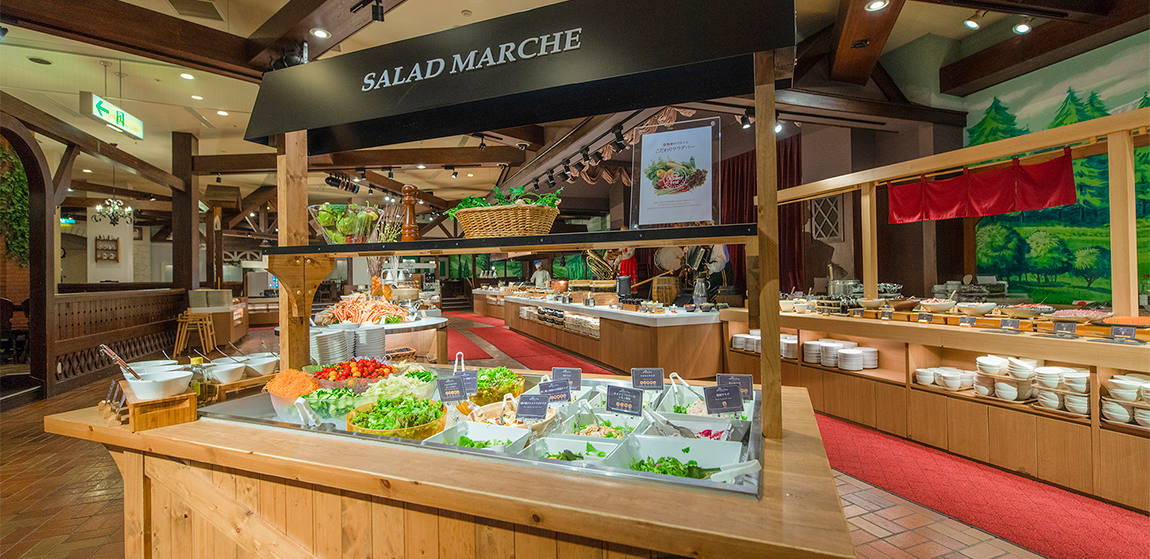 Upon entrance to the restaurant you will immediately see a salad bar with a selection of fresh vegetables such as cucumber, cherry tomatoes and 9 styles of original salads carefully crafted by our skilled chefs. Experience seaweed salads, been salads, coleslaws and more. 4-uniqe salad dressings are available with seasonal produce from the local farms.
Snow Crab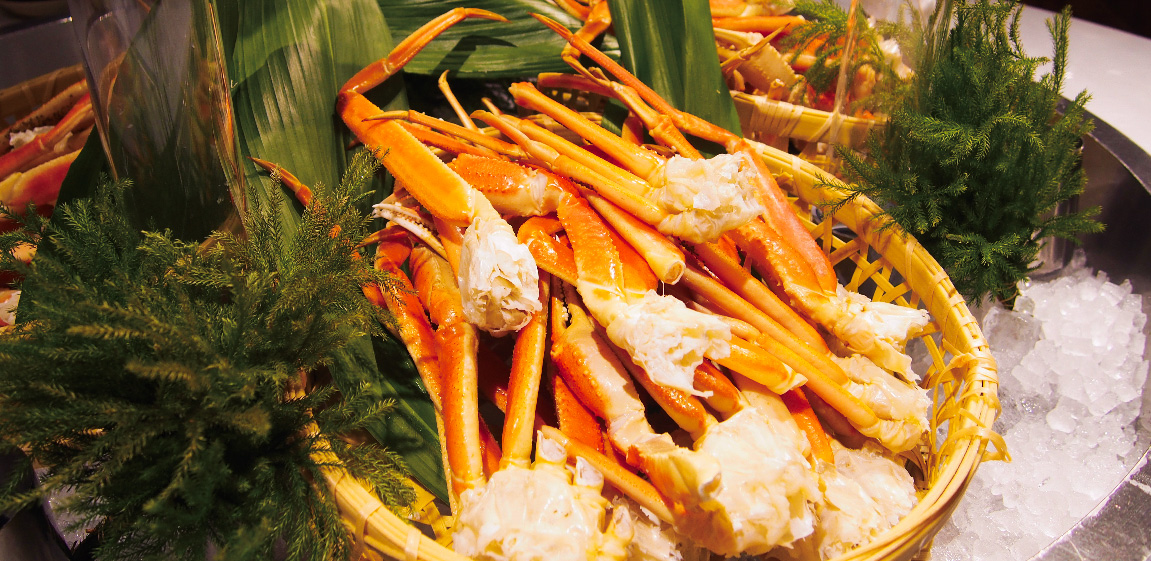 The centre of the restaurant features the eye-catching boiled snow crab. These large crab legs are a delicious Hokkaido speciality. Scissors are provided to help peel the shell. Once the shell has been removed guests will be treated to a delightful taste.

Peeling the large crab legs can be challenging, but the delicious crab taste makes the effort worthwhile.
Create your own sashimi bowl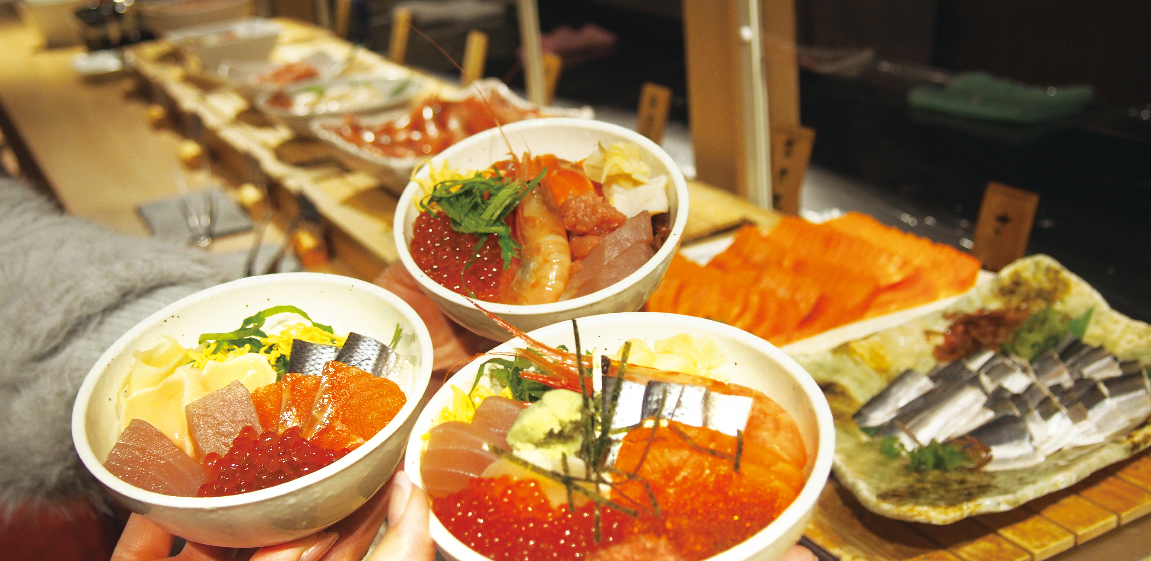 Create your own personal sashimi bowl utilizing fresh Hokkaido seafood. Select from fresh salmon sashimi, salmon roe, fresh tuna and more. Select your favourite ingredients to customize your own seafood bowl.
Ramen Corner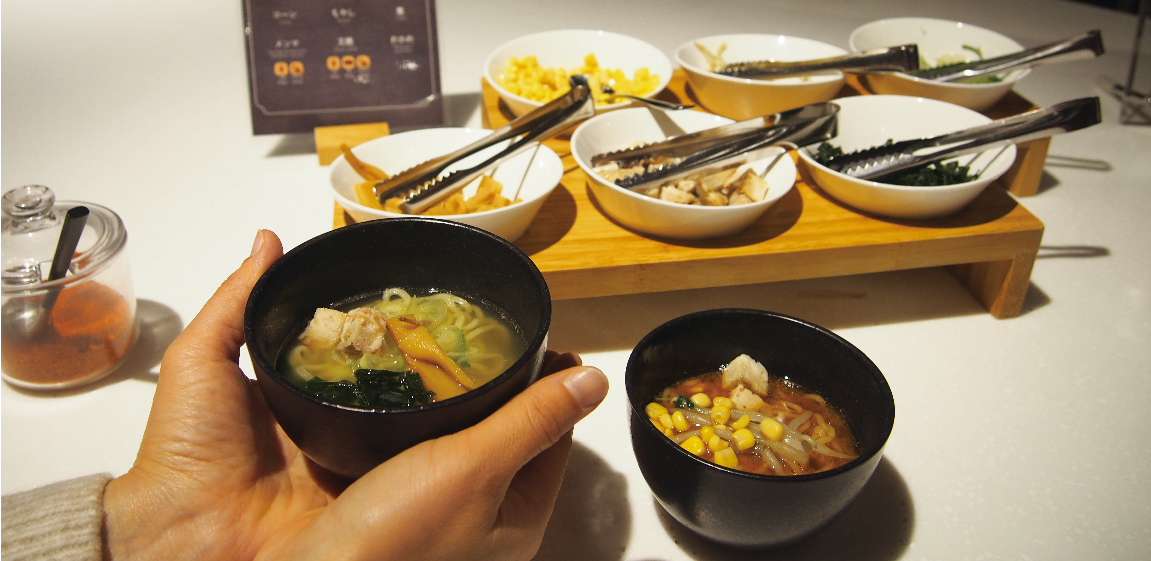 Select from a choice of either shrimp flavoured miso broth or shellfish-salt broth for your ramen. Once the broth has been selected the noodles will be warmed and added. Next simply select your favourite toppings to customise your ramen. Hokkaido corn topping is highly recommended.
Chef's Kitchen Corner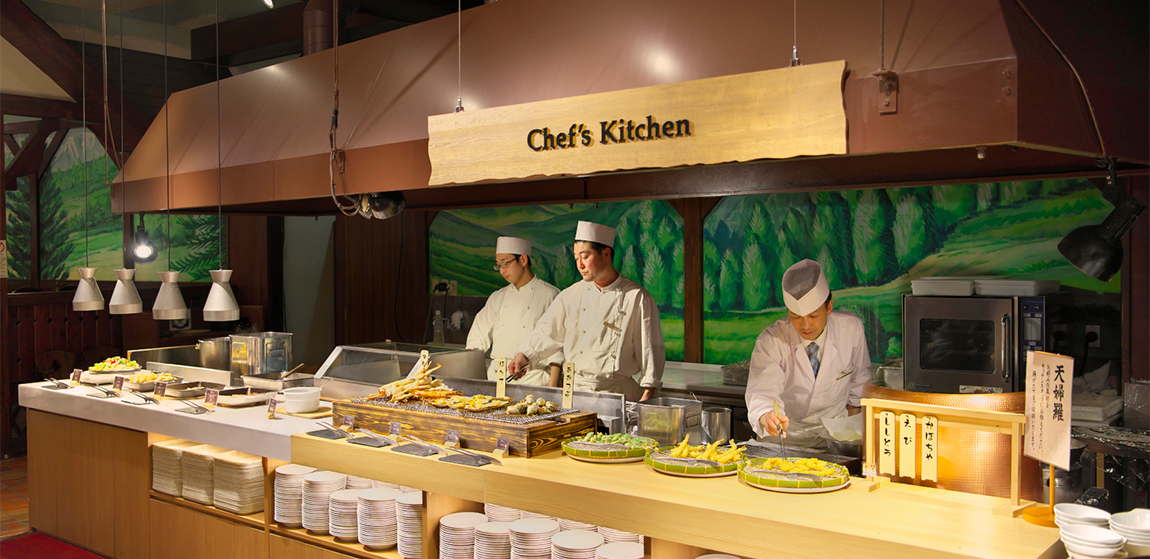 Watch as the skilled chef cooks his favourite menu items at the counter. Enjoy freshly cooked steak, grilled seafood and tempura. Please feel free to ask the chef if you have any requests.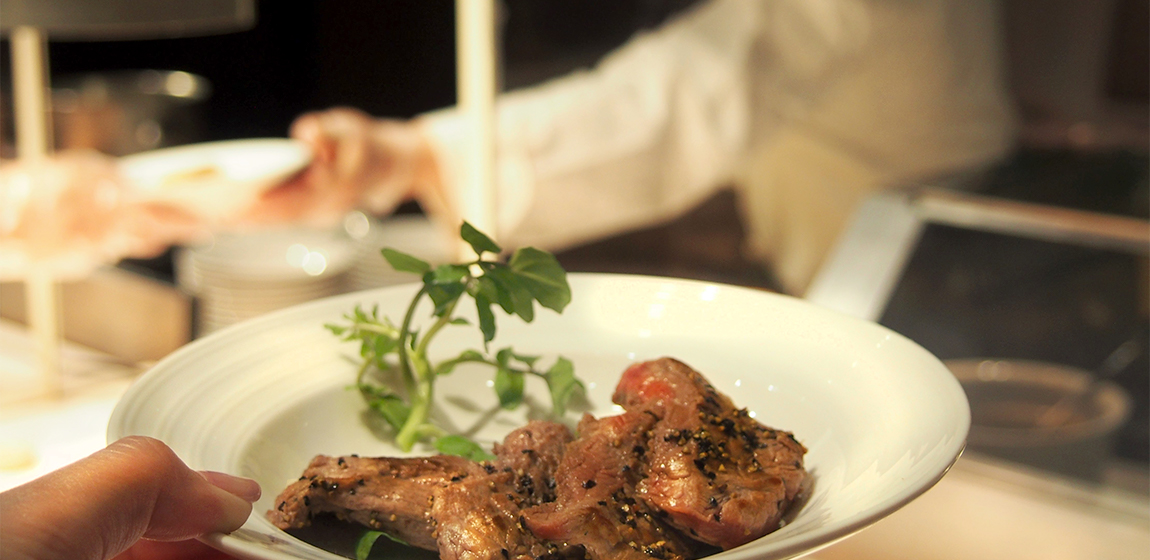 On request the chef will cook speciality Hokkaido steak, chicken wings, mutton straight from the Rusutsu farm and more while you wait.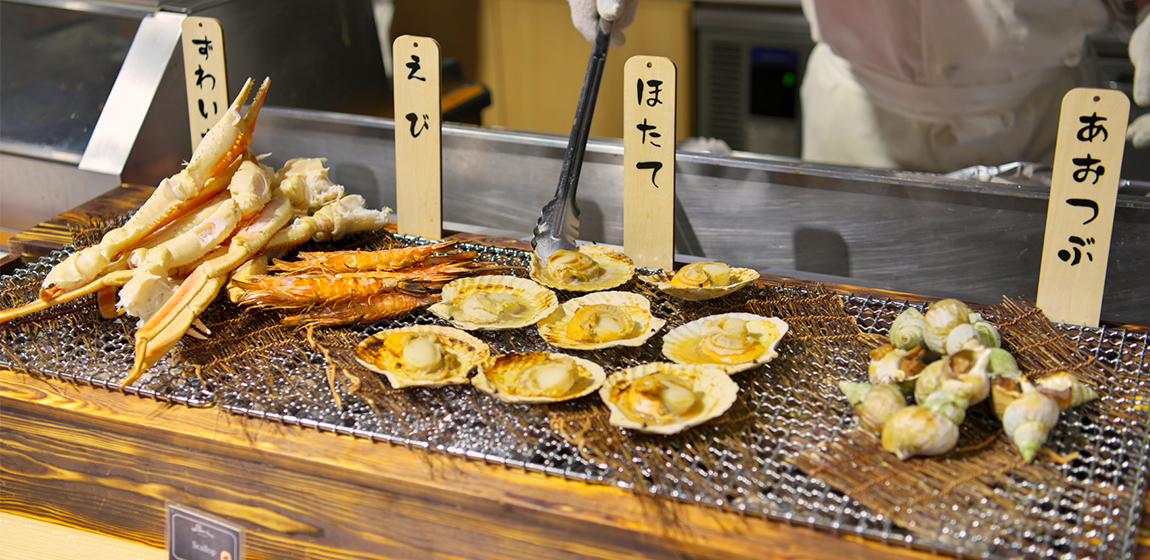 Grilled seafood and tempura ingredients are listed on wooden tags. These tasty menu items change on a daily basis depending on availability of fresh seasonal produce.
Local produce! Enjoy Rusutsu Kogen Pork and Rusutsu lamb straight from our farm.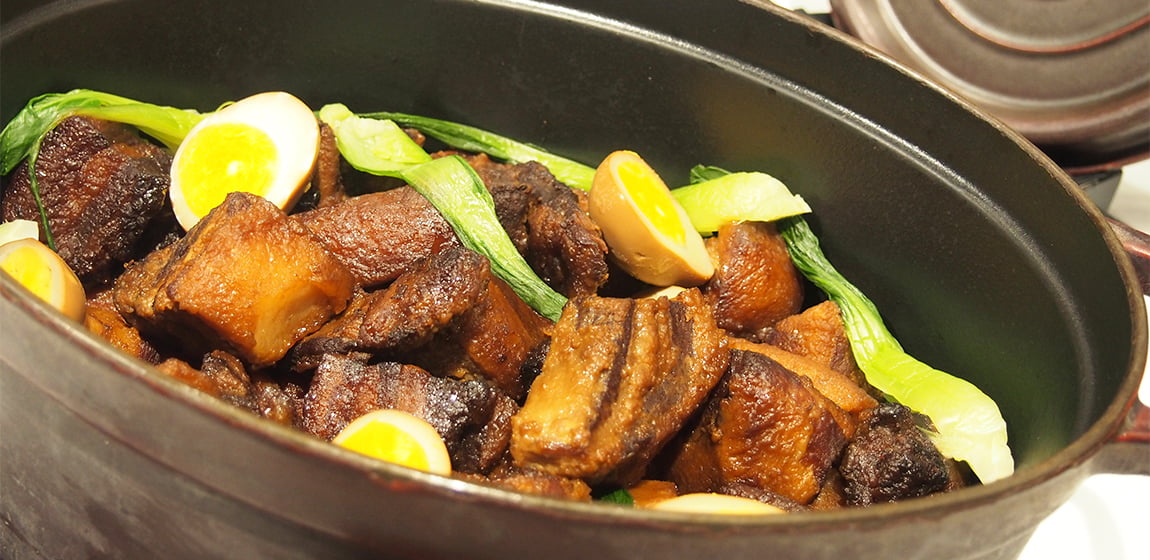 Try Rusutsu Kogen Pork. This local meat is popular in Hokkaido and renowned for its sweet flavoursome fat. Experience the pork's soft texture and rich umami flavours.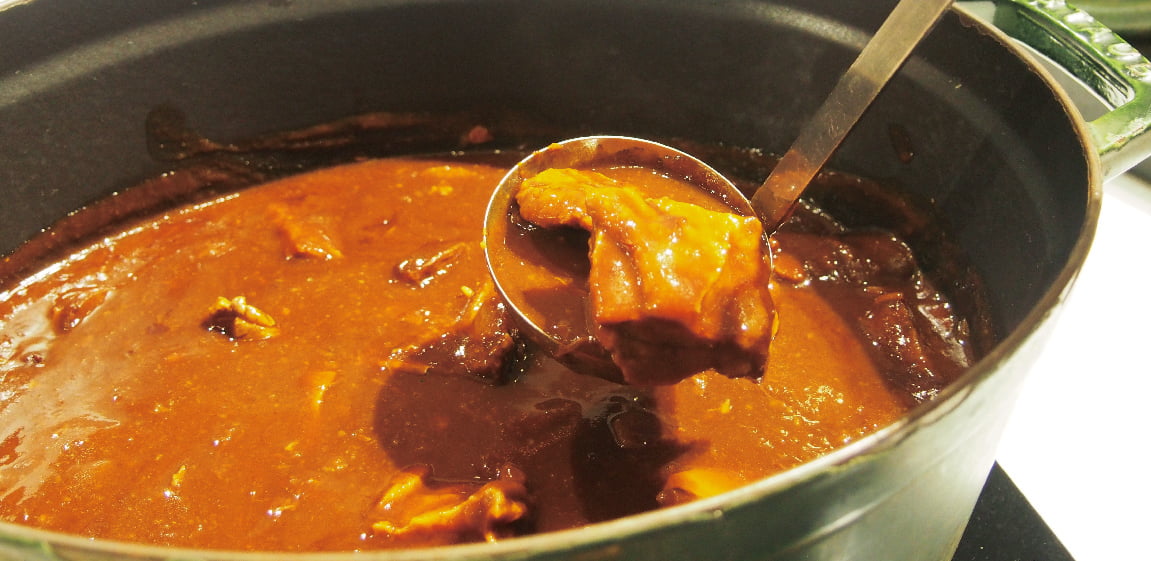 Try the delicious stewed mutton dish.
Lamb and mutton from our farm is used in this dish. The meat is slowly cooked over a low heat to produce a tasty stew with tender mutton and rich flavour. Why not give it a try?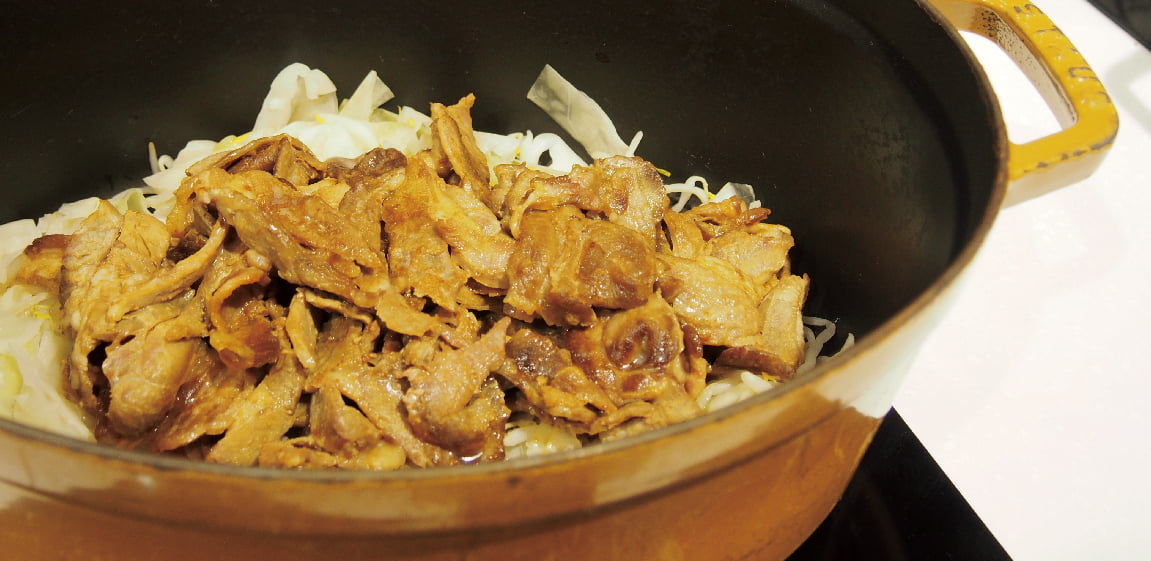 Try the renowned Hokkaido speciality Genghis khan (lamb BBQ). You may have previously tried this dish but Rusutsu's Genghis khan utilizes lamb straight the Rusutsu farm with rich flavours and a soft texture.
Rusutsu farm also uses lamb in the signature black curry and cold shabu-shabu menu options.
Patissier's Homemade Deserts

This white pudding is made using eggs with a pale yolk. The sauce is made from aronia, a Nordic berry harvested at Rusutsu Farm. This healthy fruit is full of anthocyanin, which is believed to be good for the eyes. We recommend eating the pudding made of Hokkaido ingredients from the top first, and then mixing it with the aronia sauce. It is a after dinner desert, but please be careful after as the aronia fruit may get stuck in your teeth.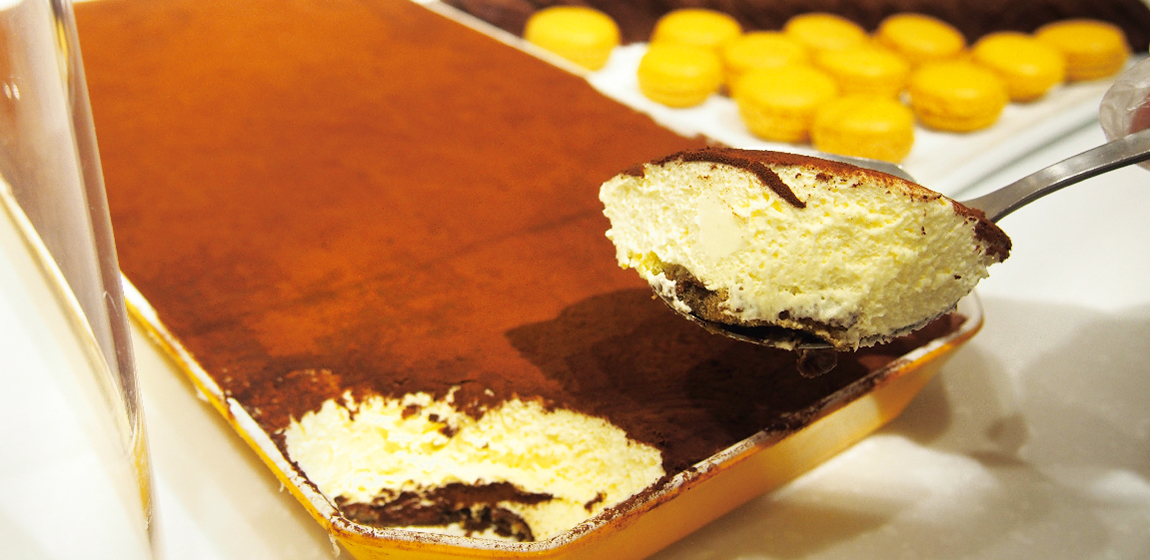 This authentic Italian tiramisu features espresso flavoured sponge, mascarpone cheese and custard cream.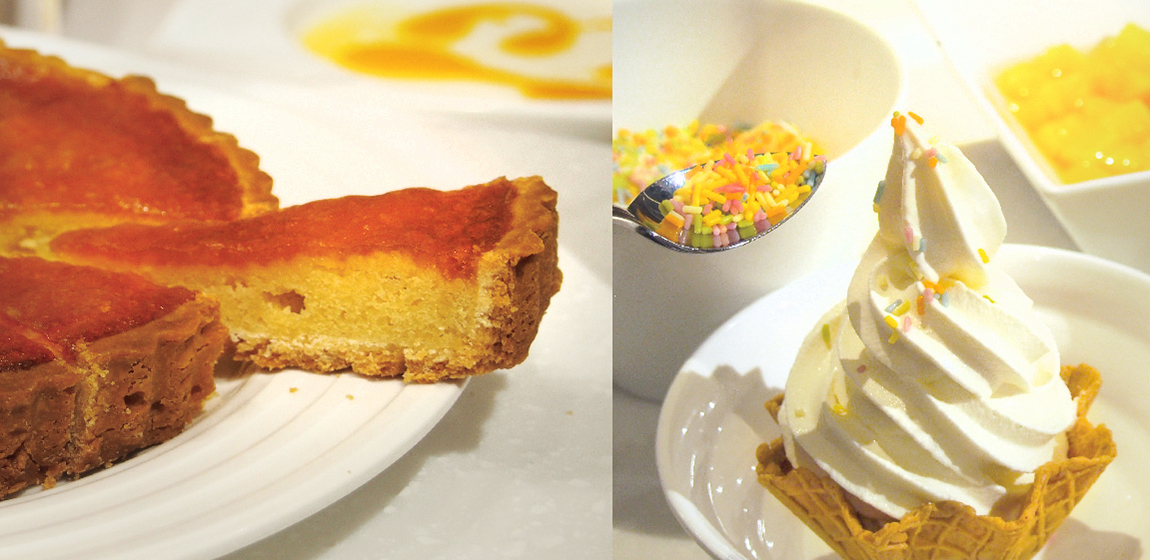 This tart is made with locally sourced apples from Sobetsu. The sweet apple flavour is perfectly complimented by soft serve ice cream. The self-serve ice cream is available in two flavours vanilla and Yubari melon with many toppings available. Kids especially love the creating their own customized ice-creams.
Fully stocked drink bar!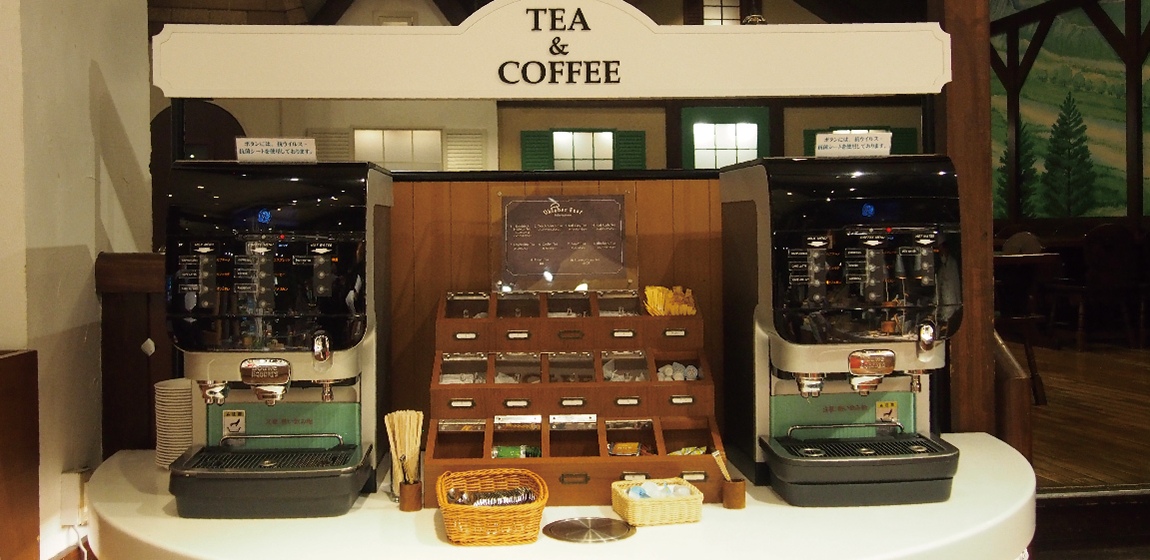 Numerous types of soft drinks are available. Also self serve machines and coffee machines are available, as well as several kinds of tea.
The dinner buffet utilizes local, seasonal Hokkaido produce with the large and varied menu specially created by the chef. There are so many options you may not be able to try everything in 1 visit.
Breakfast Buffet Recommendations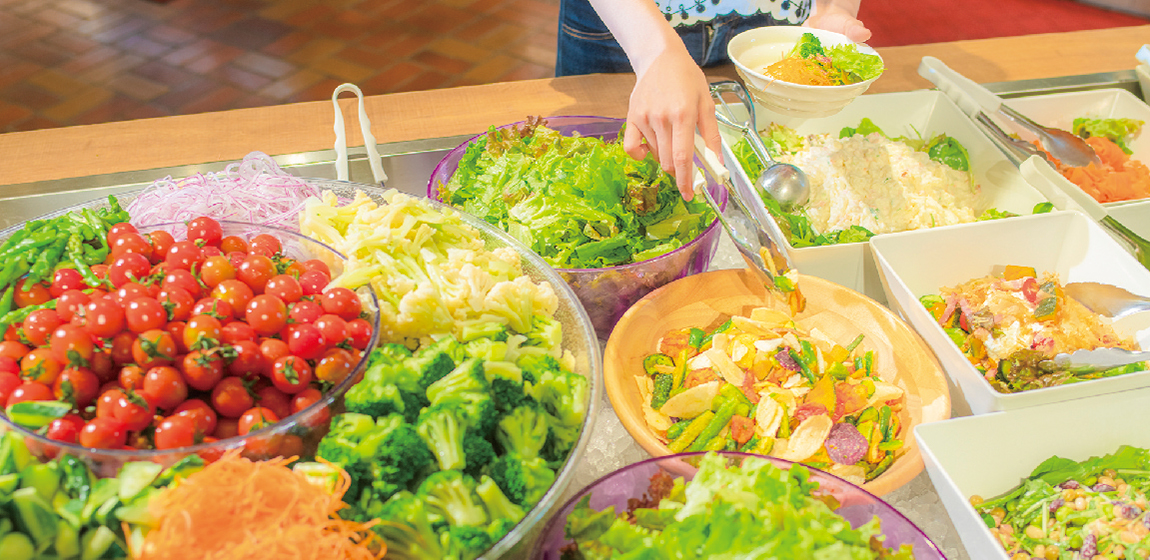 There are numerous special breakfast salads available every morning. Why not make a healthy start to your day with fresh salad and vegetables.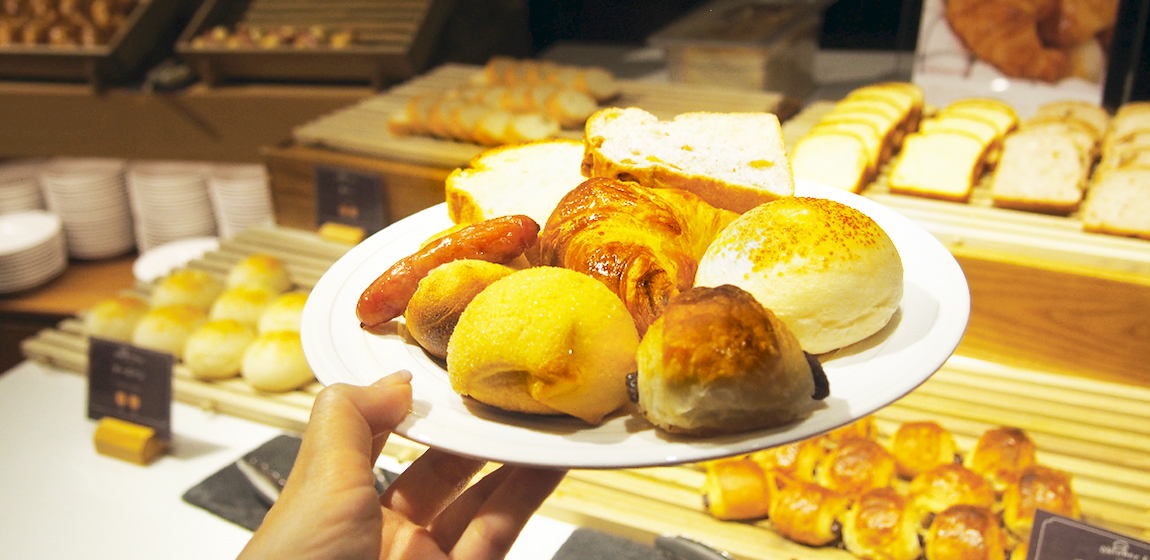 Freshly baked breads are served every morning. All breads are specially made by the hotel. Freshly baked bread made with Hokkaido wheat has a sweet aroma.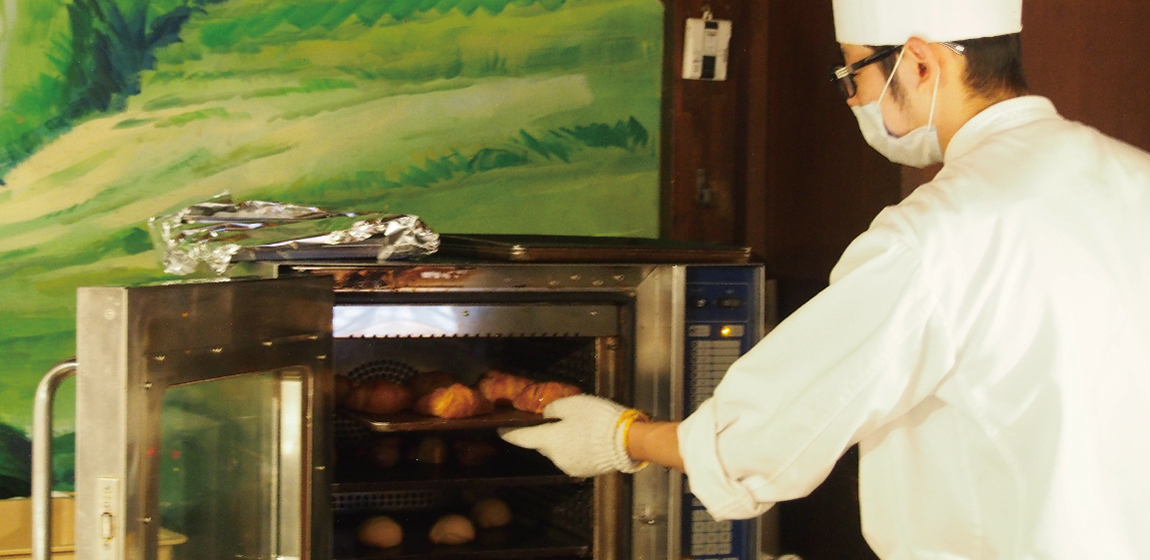 Croissants are freshly baked every morning as the restaurant opens.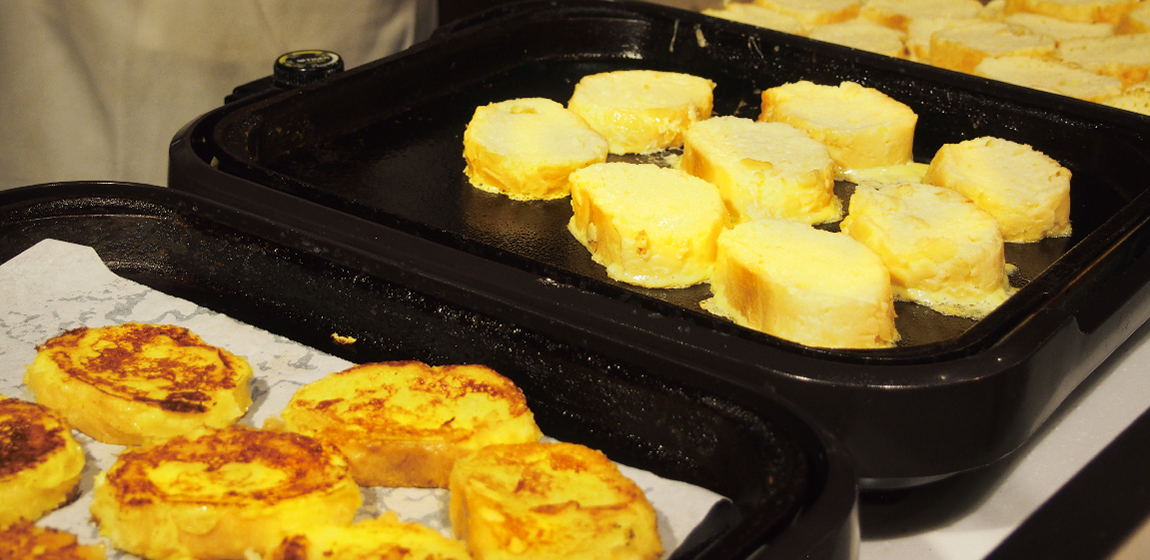 Enjoy French toast made using special hotel-made bread. The chef cooks the French toast right in front of you, soaking it in an original egg solution made from local eggs and Hokkaido milk. Maple syrup is also available, but we recommend tasting the fresh ingredients before applying. Other egg dishes include the sunny-side up and omelettes.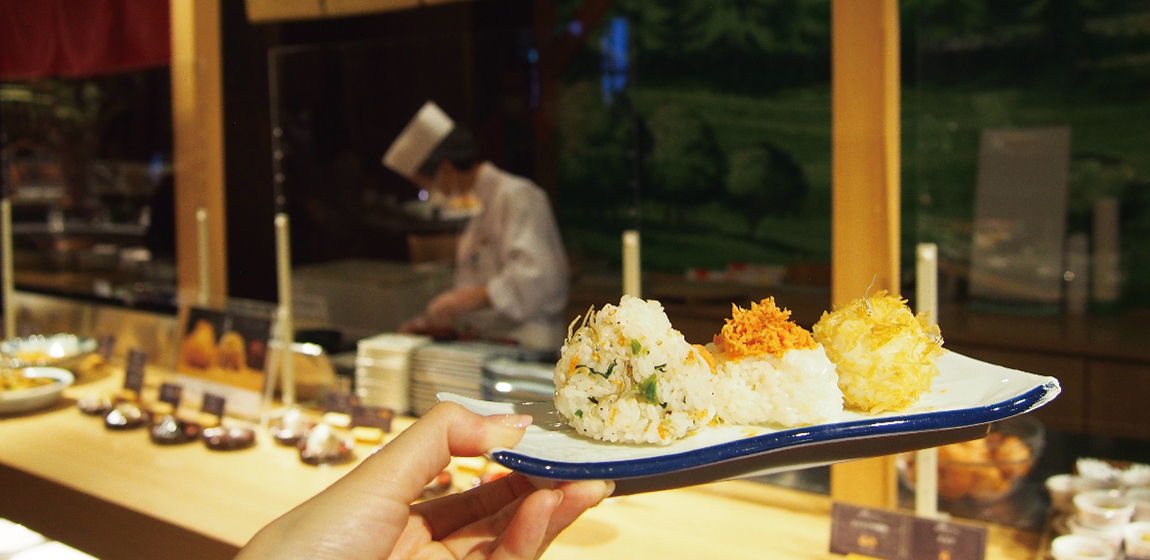 Here in Japan, rice is always a popular breakfast option. Rice is available in small sizes. Please ask our staff for more information.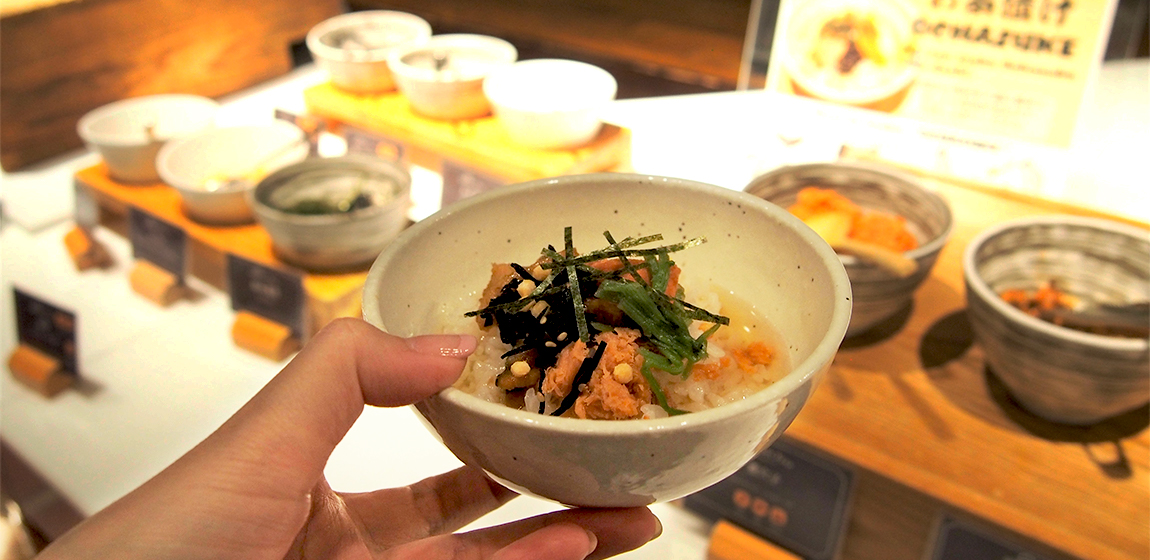 "Ochazuke Corner" where you can choose your own toppings.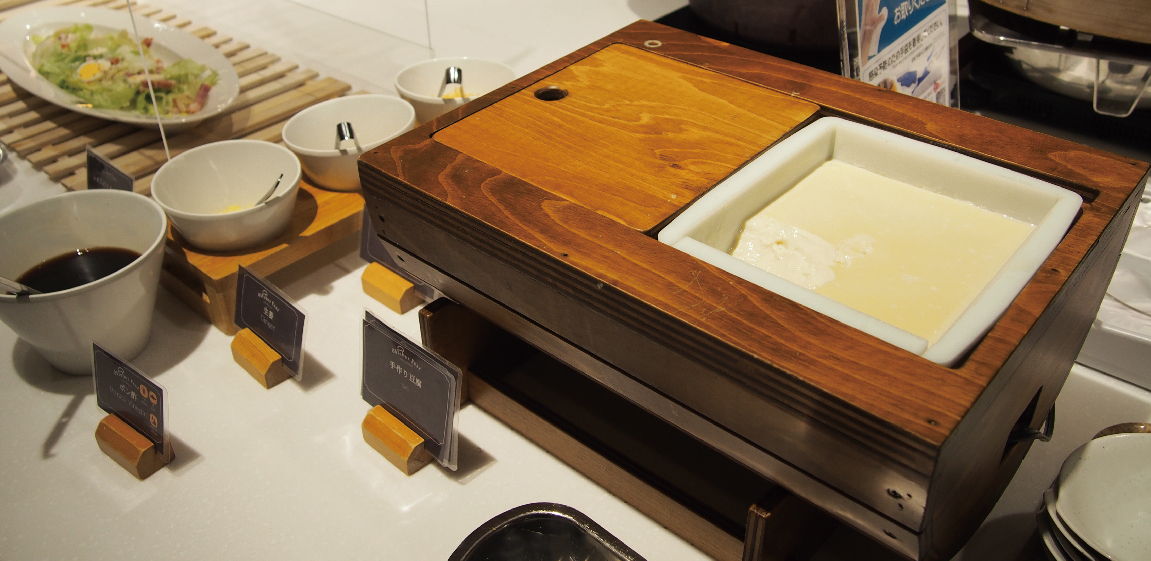 Handmade tofu is freshly made every morning from Hokkaido soy milk . The tofu has a mild and gentle taste.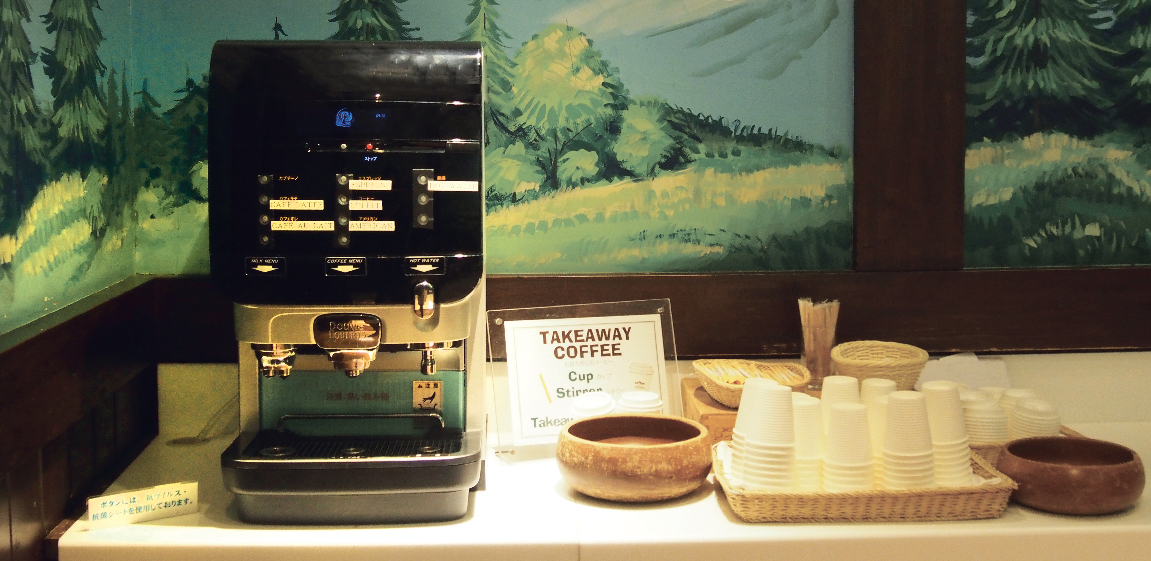 In addition to the coffee and tea corner in the restaurant, take-away coffee and tee is available at the entrance so that you can enjoy a cup of coffee in your room after your meal. Enjoy your morning with a cup of warm coffee while relaxing in your room.
Measures against COVID-19 for Oktoberfest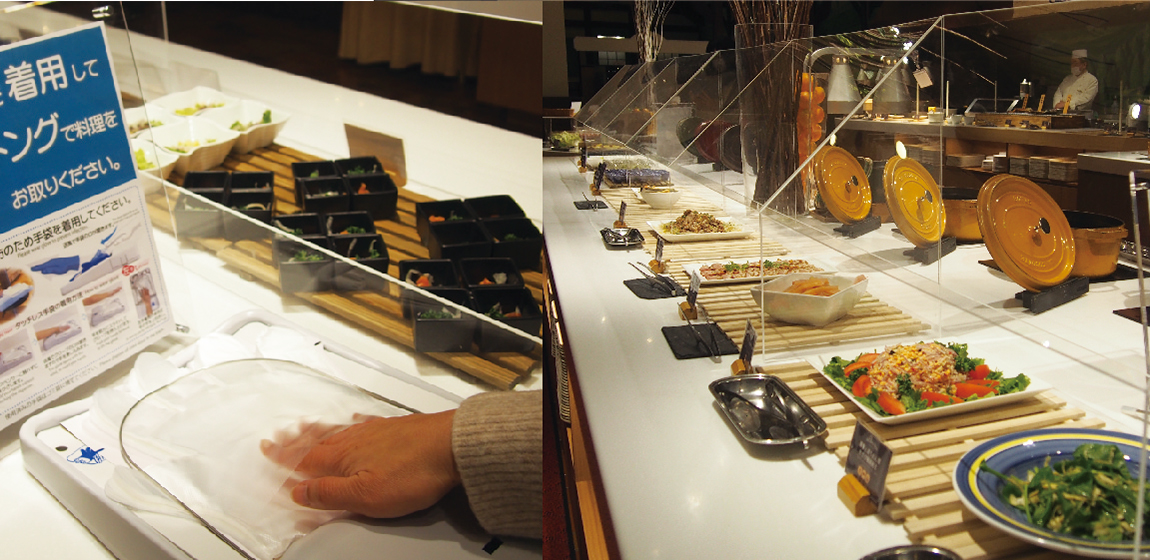 In order to prevent the spread of COVID-19,Alcohol disinfectant and gloves have been installed at the entrance and acrylic panels have been placed on the food boards. As shown in the picture, Please wear gloves and a mask except for while eating.
Measures against COVID-19
We aim to create buffet style restaurant where everyone can enjoy their meal with safety and peace-of-mind. Please note that the menu is subject to change without notice.
Information for Hokkaido Buffet – Oktoberfest