03/07/2023
Bring Home the Fragrance of lavender, Lavender Picking Experience Hold at Rusutsu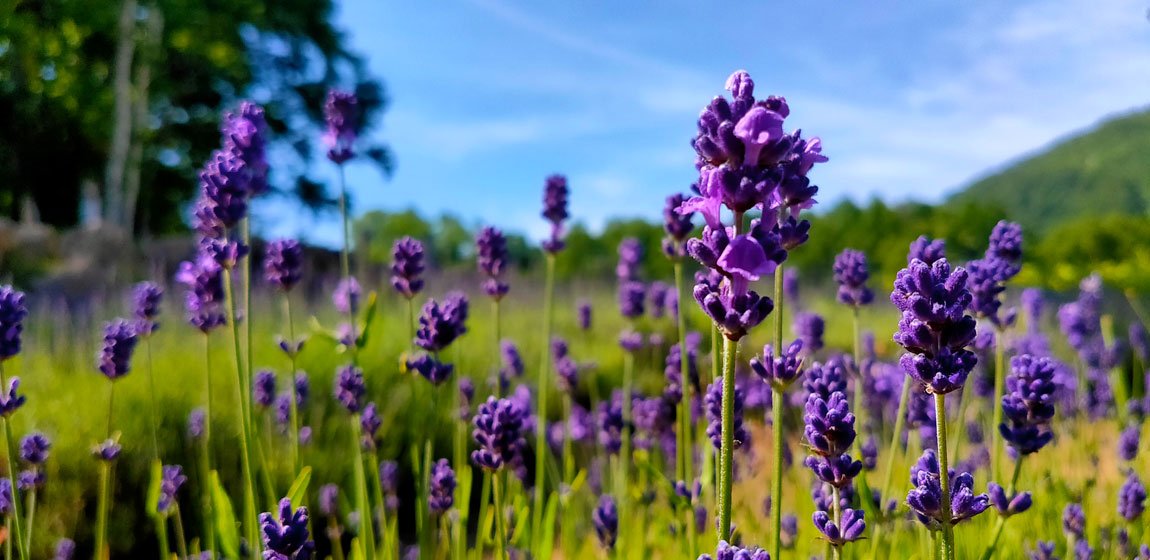 Rusutsu Resort is full of flowers. We have been always focusing on "Annabelle", but in fact, there is a lavender field in Rusutsu. The lavender field covers an area the size of five tennis courts and contains approximately 2,000 plants, but the best time to see the lavenders is before the summer vacation, and overwhelmed by the Annabelle it makes here a hidden gem among those who know about them.
Location of lavender field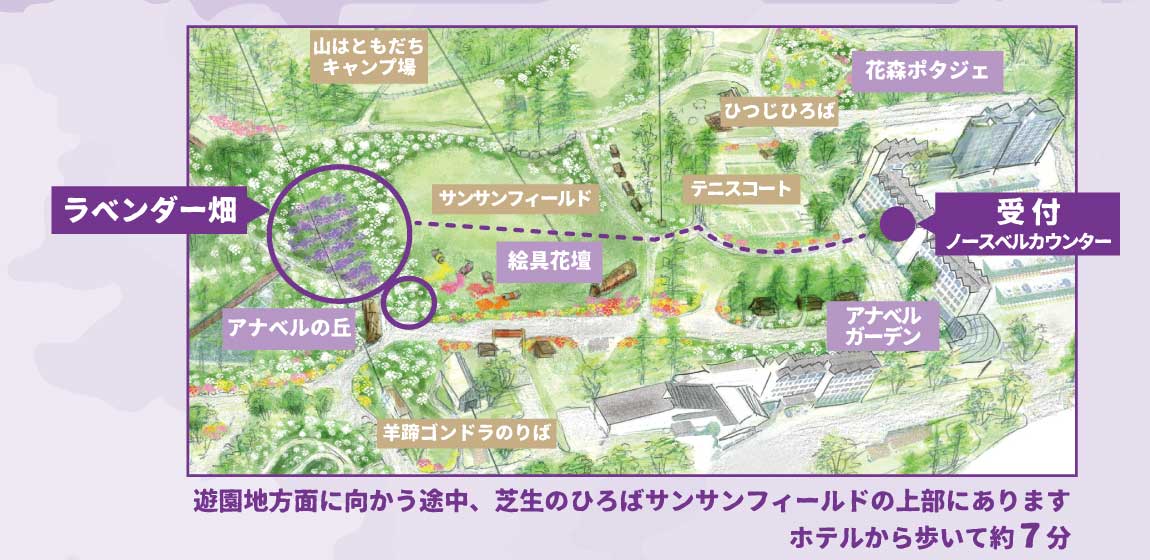 Walking toward the amusement park and Yotei Gondola station from the hotel, you will see the Sun Sun Field, an expanse of grassy lawn. At the back of the field, you will be greeted by the paint flowerbed and Annabelle Hill, further up from here is a lavender field.
The fragrance is soothing and the view is great!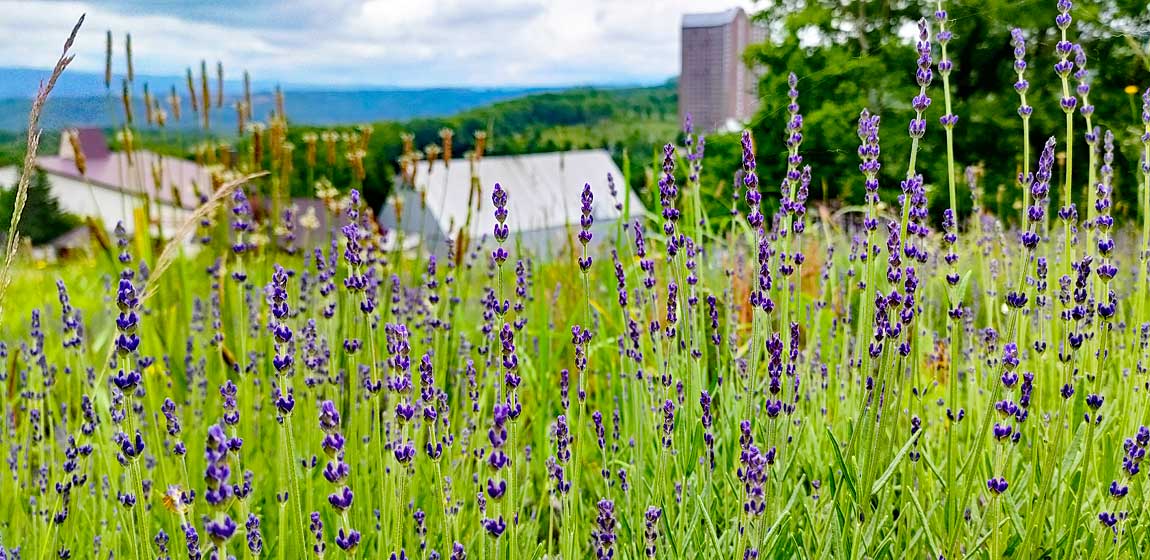 After a bit of a strenuous climb from Annabel Hill, you arrive at the lavender field. As you look back and see the magnificent view and paint flowerbed spread out below you, the moment you concentrate to catch your breath, you will smell the strong scent of lavender. The fresh air and lavender scent can only be enjoyed for about two weeks, making it a truly magical spot.
7/8(Sat) – 7/9(Sun) Limited event! Please stop by on your way home from the amusement park!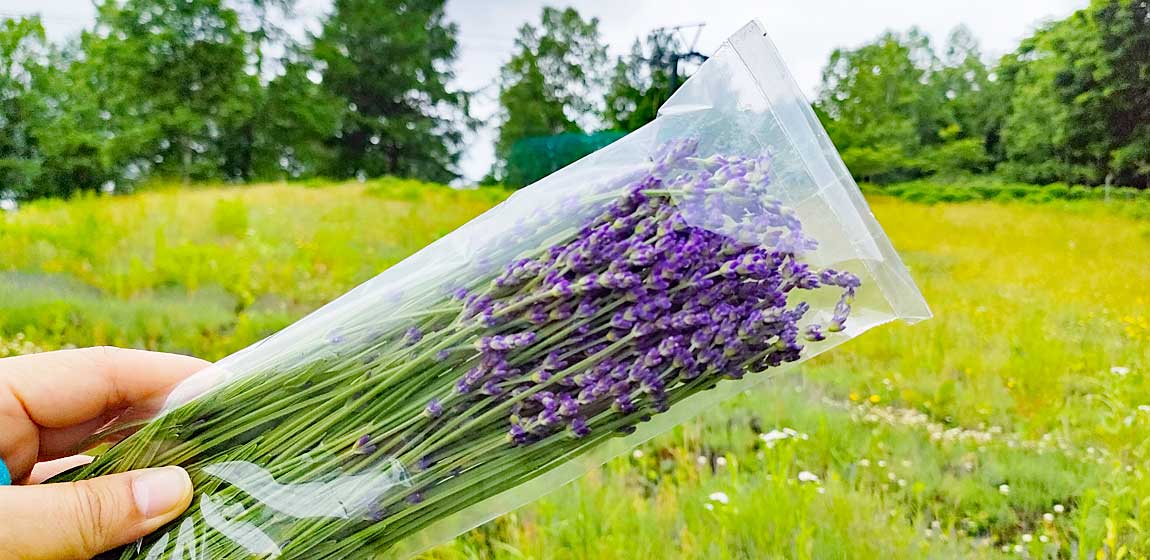 We will hold "Lavender Picking Experience". 500 JPY per bag (tax included) for all-you-can-pick lavender. The bag will hold about 100-130 plants (120 plants in the photo). Why don't you pick lavender with your family or friends? The lavender you take home can be made into potpourri to enjoy the fragrance, or hung upside down in your room as dried flowers for interior decoration. We also recommend that you stop by on your way home from the amusement park to pick lavender as a souvenir.
Lavender Picking Experience
・Date : 2023/7/8(Tue)~7/9(Sun) 16:00~16:30
・Location: Lavender field at the top of Annabel Hill
・Fee: 500 JPY (accepted on site)
※Cancelled in the event of rain.
※A stay at Rusutsu Resort or an amusement park ticket is required to enter the resort.
※Children must be accompanied by a parent or guardian as scissors are used.