06/12/2021
The 2021-22 winter season has begun!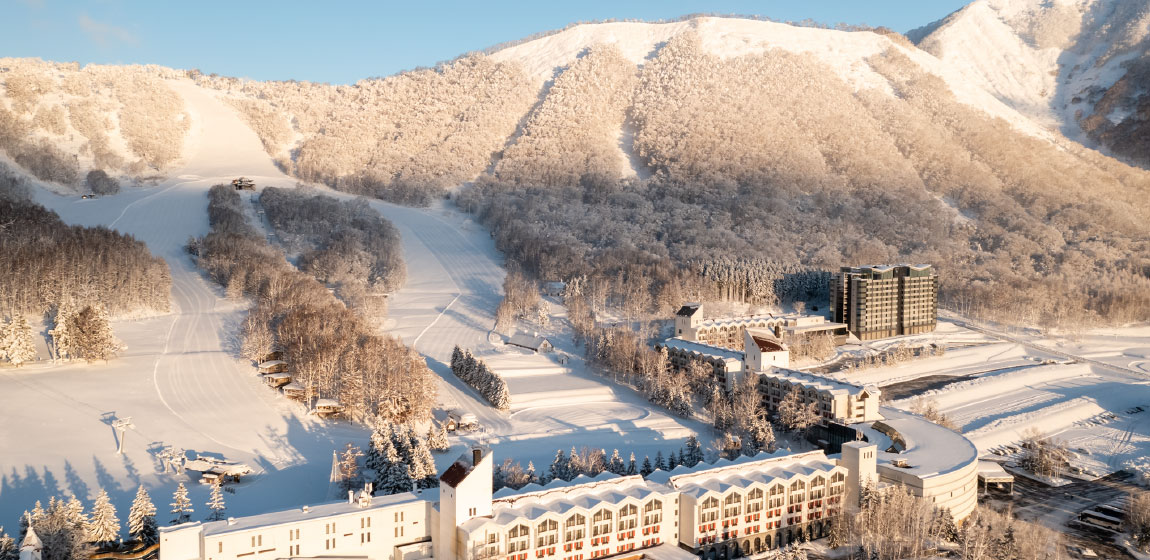 The winter season at Rusutsu Resort begun on Saturday, 27 November 2021. The ski area, hotels and other facilities are now open for business. In this blog we will explain about the early season here at Rusutsu Resort.
The entire resort is blanketed in a layer of snow transforming the landscape from green to white.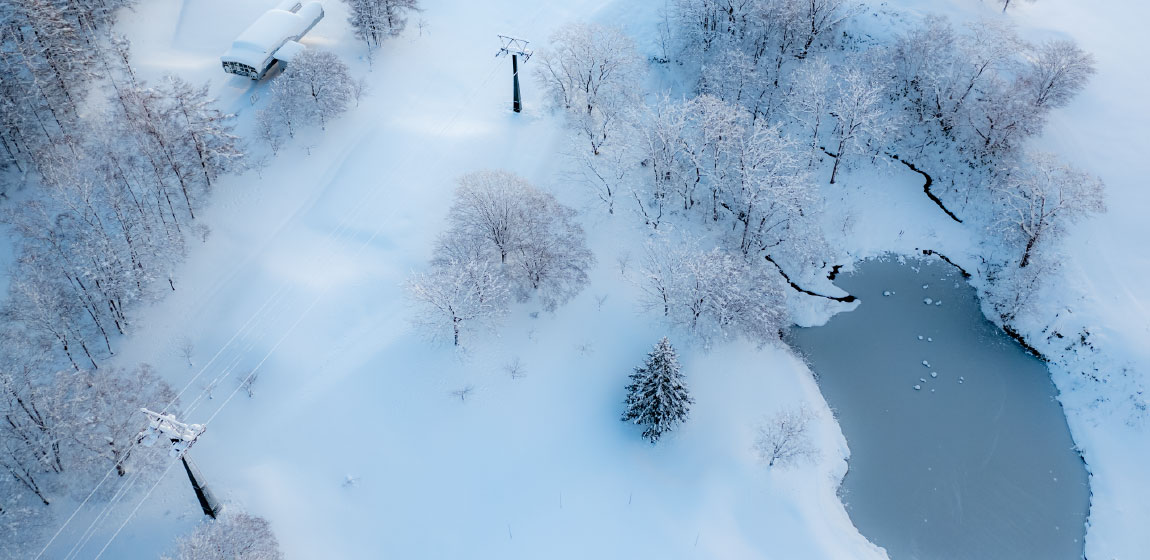 This photo shows the 18th hole of the Tower Golf Course. Only two months ago the green grass was covered with beautiful red and yellow autumn leaves, but now it is completely white with a thin layer of ice on the pond.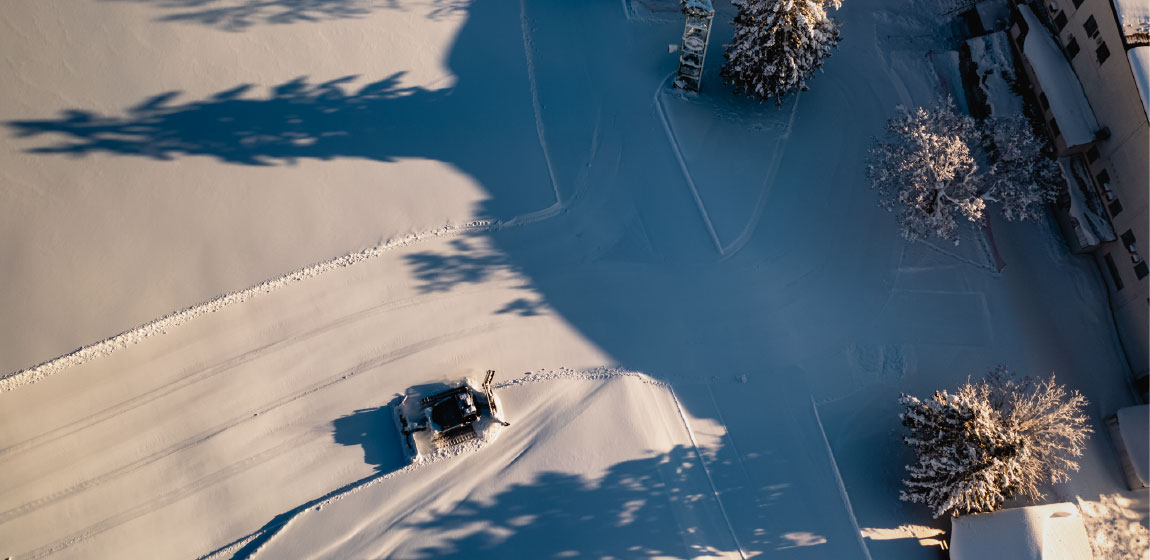 Every morning our snow groomers begin work early in the morning. Over recent years Rusutsu has become known for its excellent grooming and many skiers and snowboarders enjoy early morning turns on the freshly prepared trails. This year we will continue to develop our snow grooming to ensure all trails are always in excellent condition.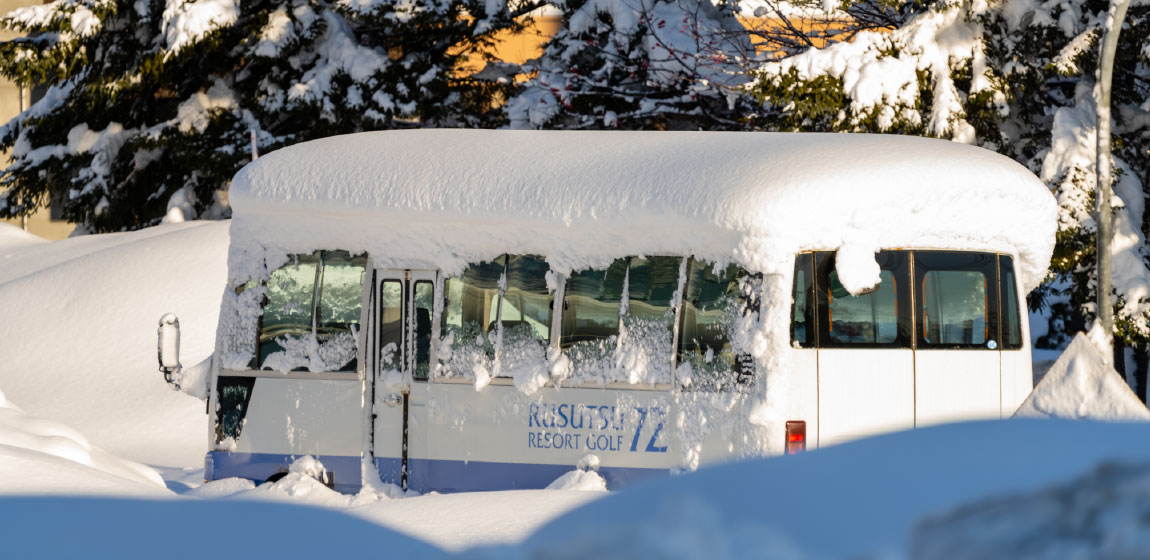 At the start of the season, we carefully consider the snow cover, weather and temperature to decide which trails to open to ensure good conditions for our guests. Sometimes when there is insufficient snow base, we are only able to open parts of West Mt and Mt. Isola. In this instance where we are unable to connect the mountains via ski lifts, we provide a private bus service between the hotel and Mt Isola. The bus service is complimentary for guests. Please check our website for live information regarding trail information and our shuttle bus services.
For more information, please visit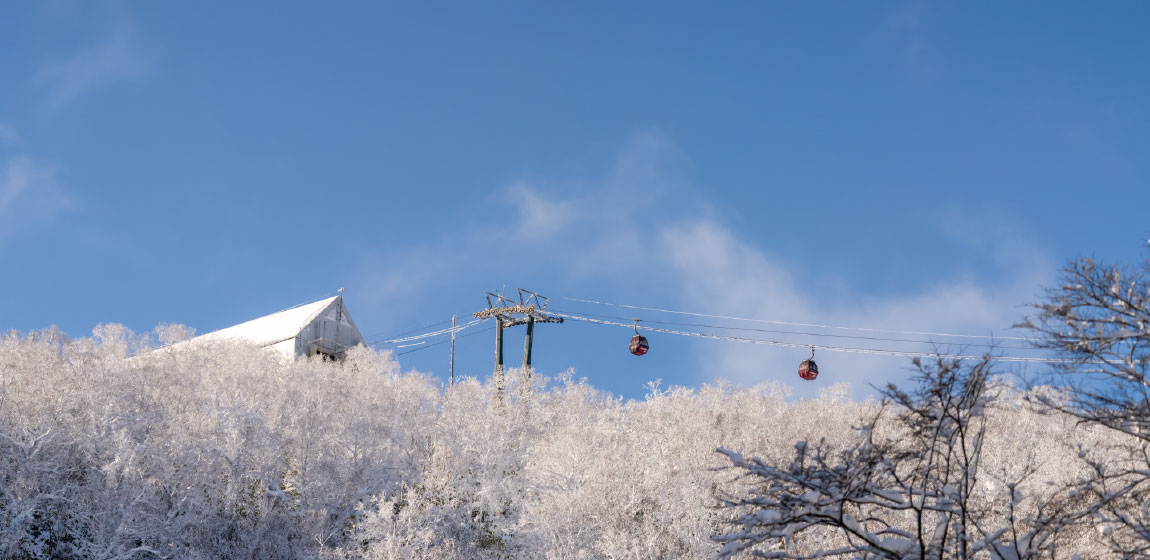 This is a great picture from opening day. When the temperature is low, such as at the top of Mt Isola moisture from the air freezes on the trees to form ice rime. The view from the gondola over the white forests is breath-taking.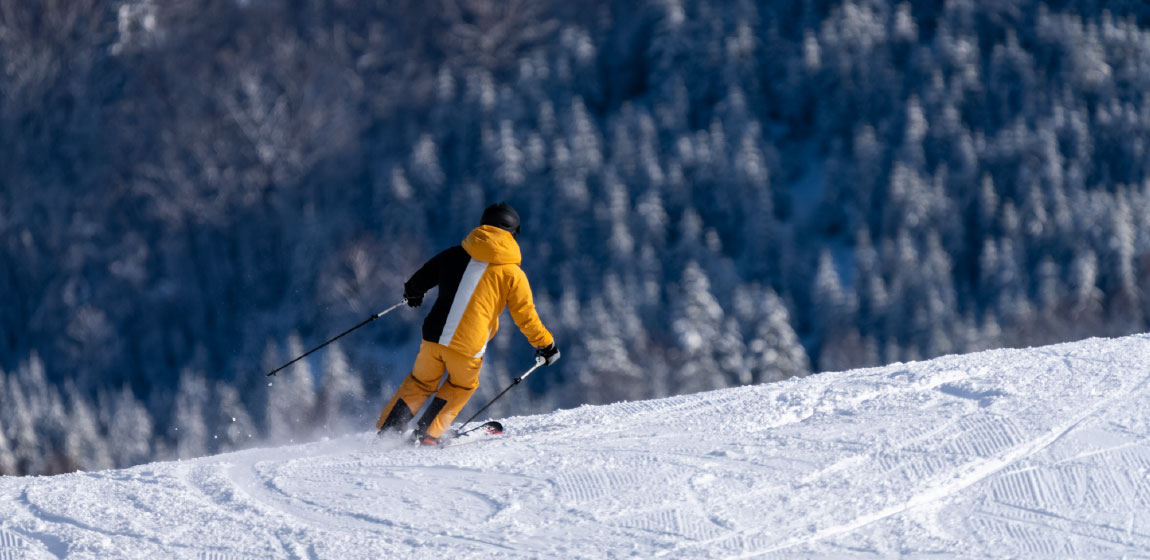 This season we were delighted to welcome a large number of guests for our 2021-22 opening day. Rusutsu was first ski area to open in the local area and we would like to thank all guests for choosing Rusutsu for the first turns of the season.
This year we were able to open as scheduled on November 27th, however the first few days were a little unpredictable with limited snow cover and warmer than expected temperatures. However, as winter continues, we expect significant snowfall in December. Last winter Rusutsu Resort received over 15 meters of snowfall and we hope this season will be even deeper. This year a 'La Niña' weather phenomenon has been forecast which may bring strong cold air and above average snowfall for the region. It will be interesting to follow the snow reports as the season develops.
Follow Rusutsu Resort on social media for the latest updates on snowfall, trail information, events and more.
Here is our 2021-22 opening day video recently posted on our social media channels. Guests enjoyed the euphoria of the opening day enjoying our wide, groomed trails. We hope you enjoy this video. Please remember to follow our official social media channels for the latest updates on the snow and entire resort.
Rusutsu Resort Official
Instagram (English and Japanese) 
We wish you all a great winter season and look forward to welcoming you to Rusutsu Resort during winter 2021-22.