10/06/2020
Would you like to experience mountain bike cycling?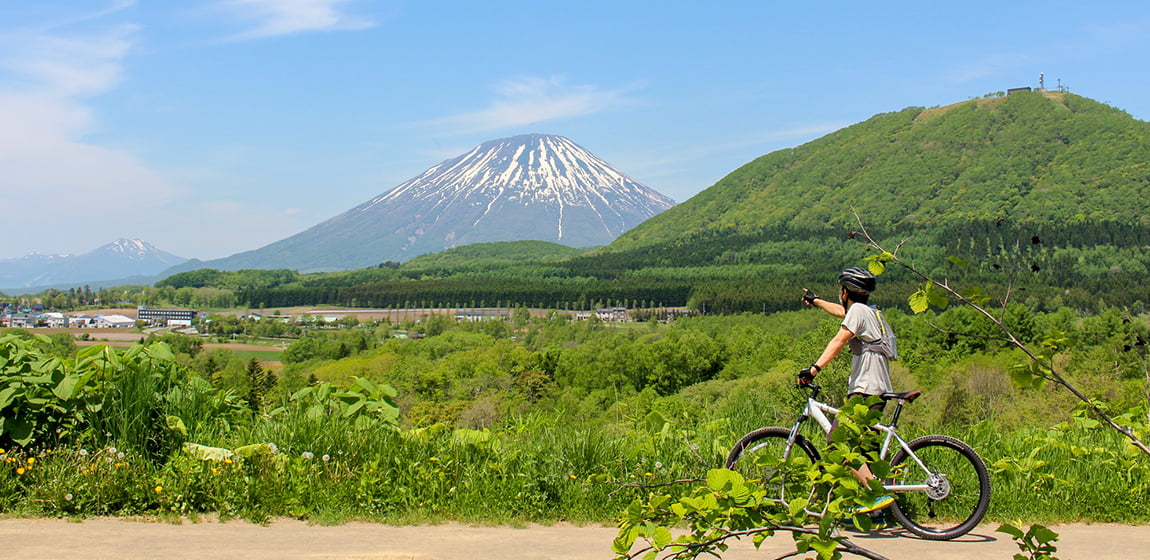 The activity menu includes guided mountain bike tours at Rusutsu Resort. Mountain biking is a great destination activity because it allows you to enjoy the sights and natural scenery while exercising. We will introduce you to mountain biking for beginners.
Even beginners can feel safe with a friendly tour guide.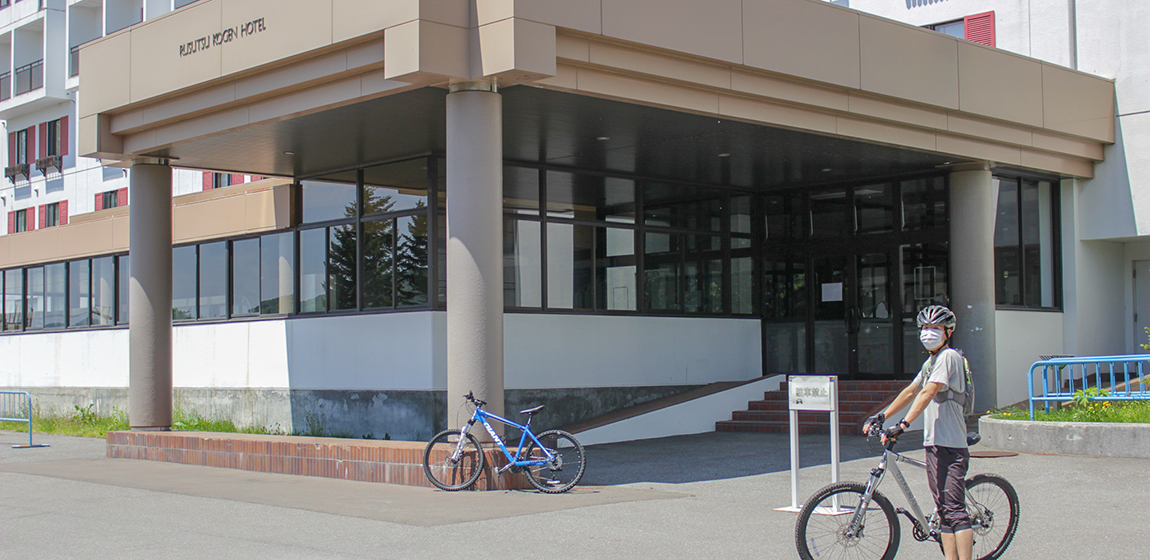 The meeting point is at the South Wing entrance near the activity desk. Receive your helmet and gloves from your tour guide and adjust the height of the mountain bike to fit you. Baggage is generally not required but on hot days you may want to have a drink as you will be thirsty. You can carry a backpack, however the bike also has a conveinet drink holder. Mountain bikes are not like ordinary bicycles. If you break suddenly, there is a risk of falling off or catching your clothes. Our experienced guides will explain the key techniques to ensure a safe and fun expereince. Please feel free to ask bout gear changes etc.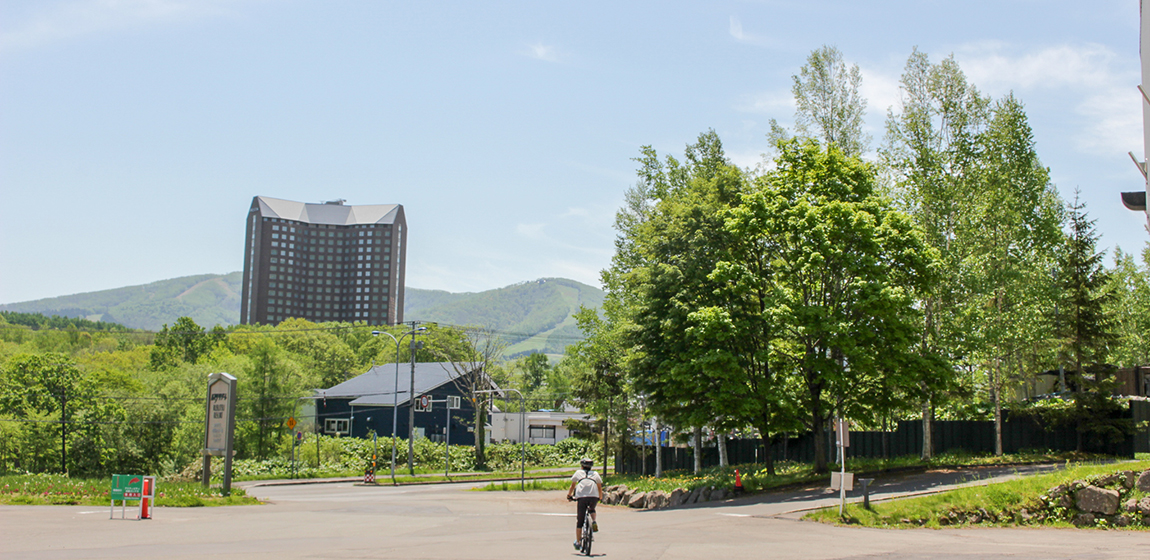 Ready and go! Once you leave the resort, you will take a long downhill road sourounded by natural greenery.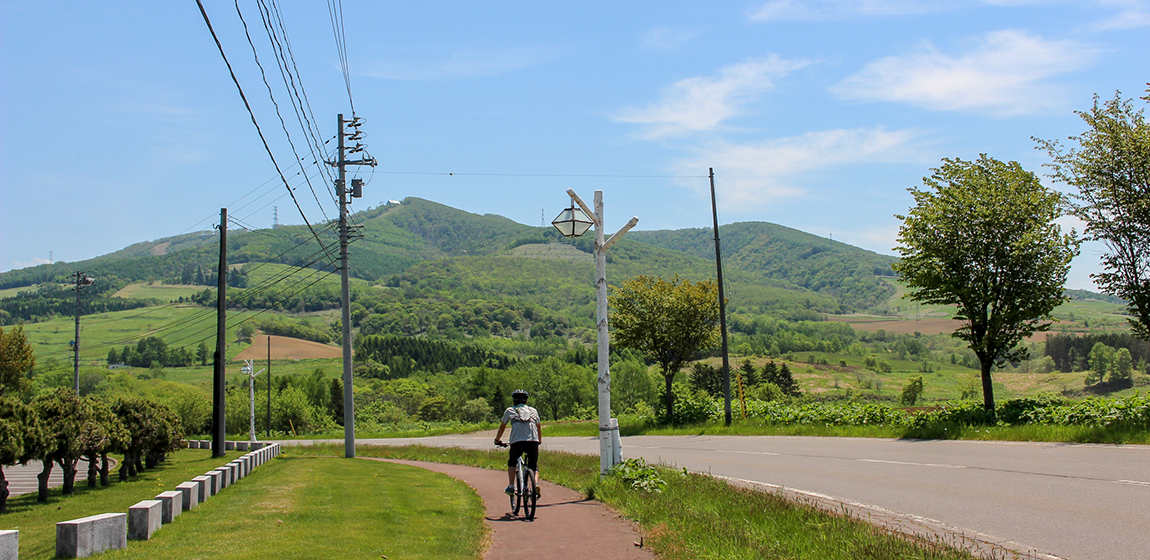 Next, you will arrive at the "230 Rusutsu" station. Here you can discuss what kind of course is best for your level. On this ocasion the group decided to try a course that was a little harder with a few more hills, but it had a great view. If you are cycling with children, you can select a course with less hills. Guests can choose the best course from a selection of courses around Rusutsu Resort. Please feel free to ask your guide to help you choose the best course for you.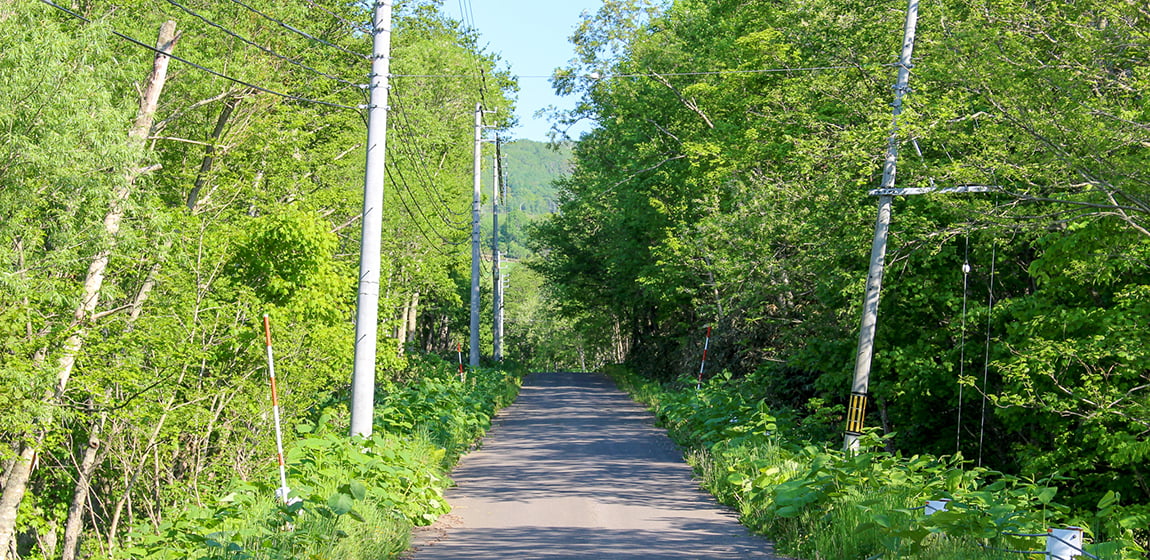 From here you will move to the Forest. Surrounded by trees, it's like a green tunnel. It doesn't look like it in the picture… but this is a pretty steep climb!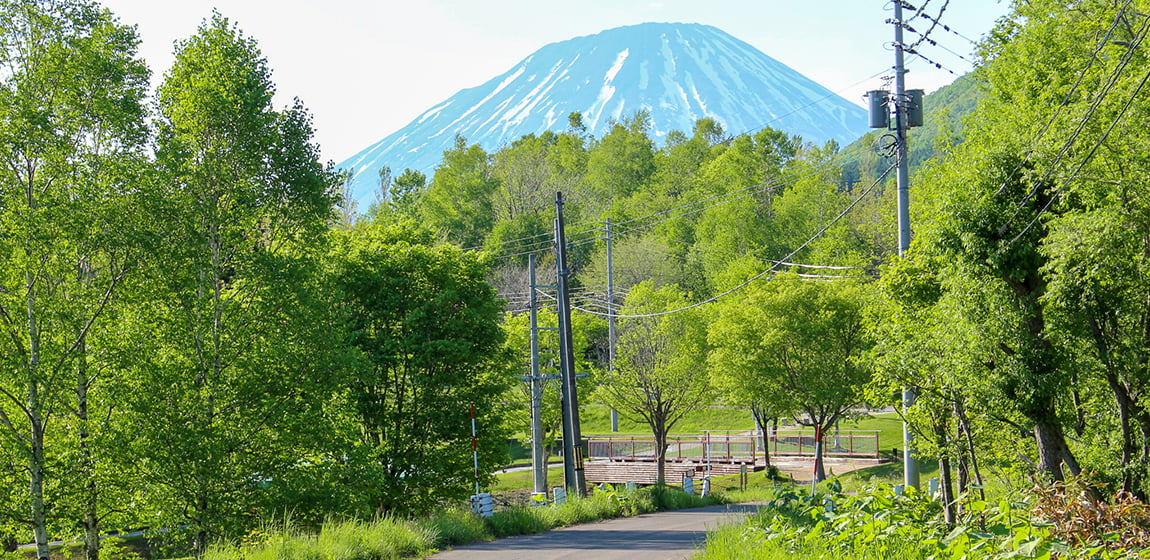 Looking back, you can see Mt. Yotei. There's still a long hill to climb, Let's keep moving forward. If you the climb is too hard, its no problem to get off your mountain bike and push it.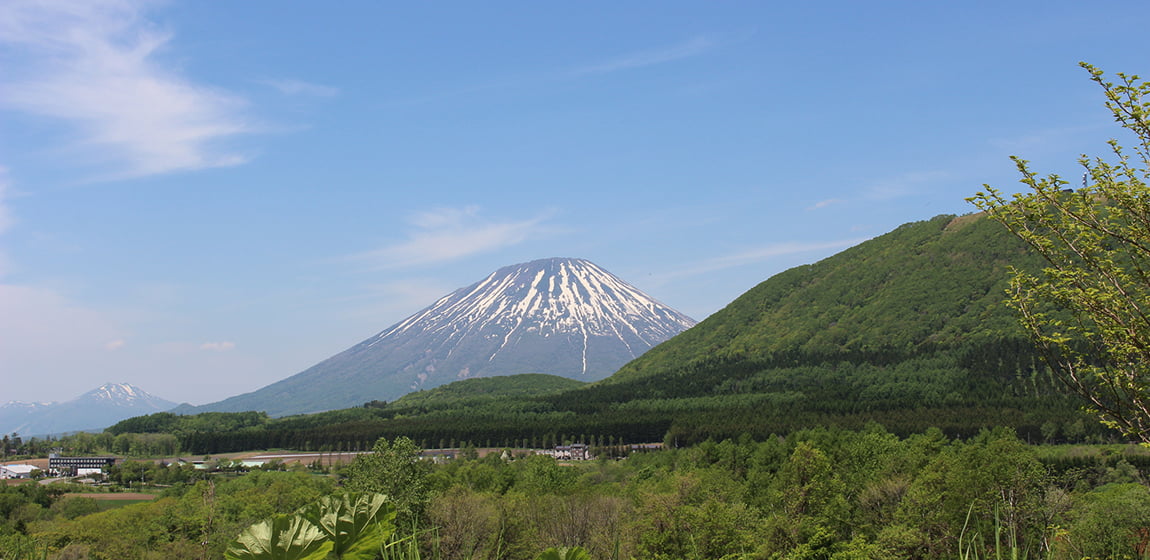 After climbing the hill, we arrived at another small hill. You can see views of Mt. Yotei and other mountains. The tour guide will explain the view, pointing out landmarks like Mt Annupuri and the Niseko United area.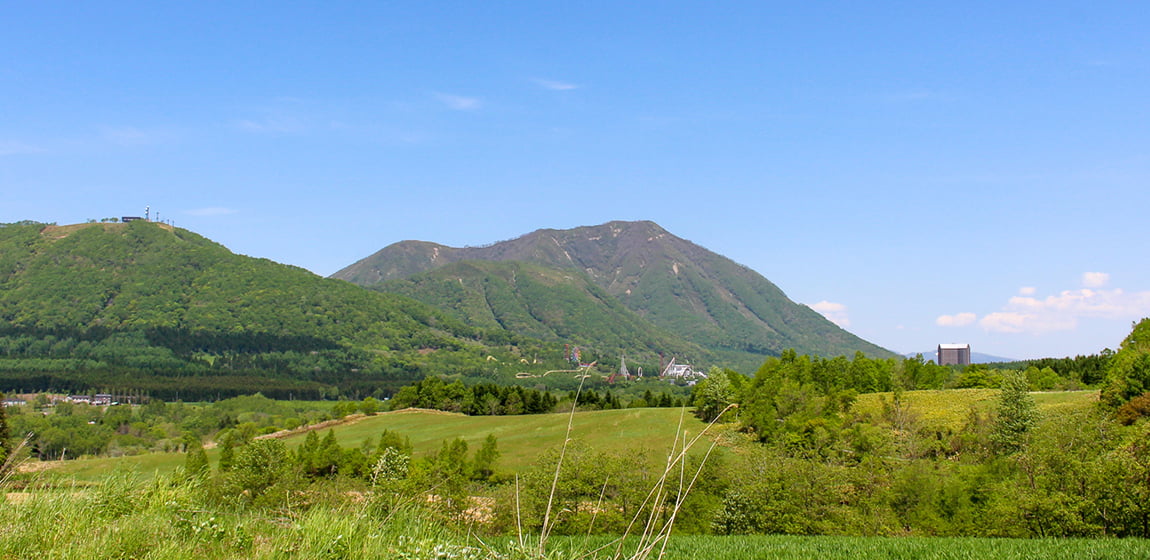 The starting point looks small and it feels like we've traveled a long way!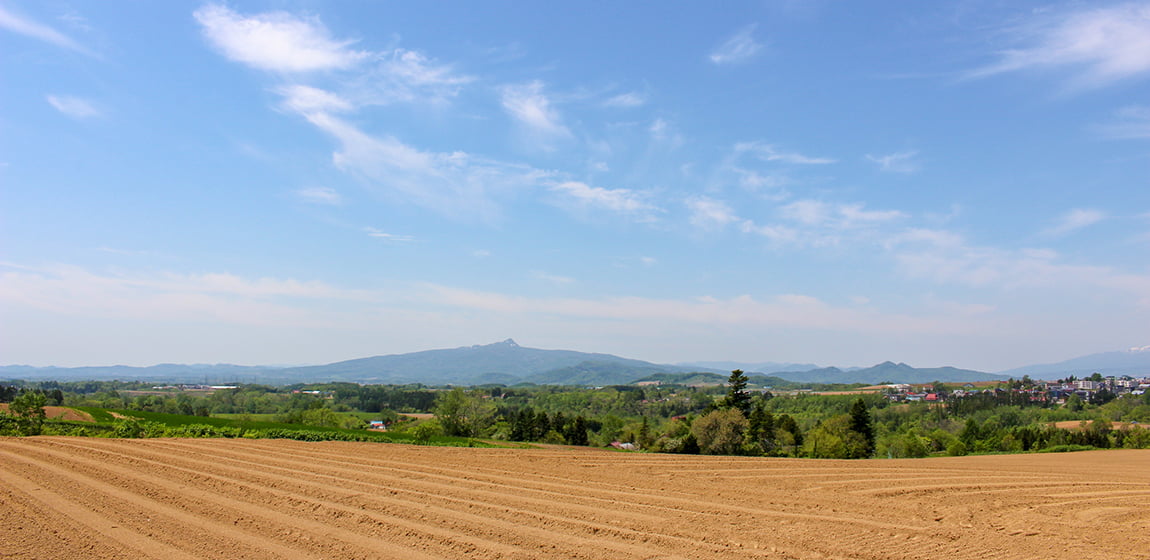 The mountains beyond the vast field is Mt. Konbu.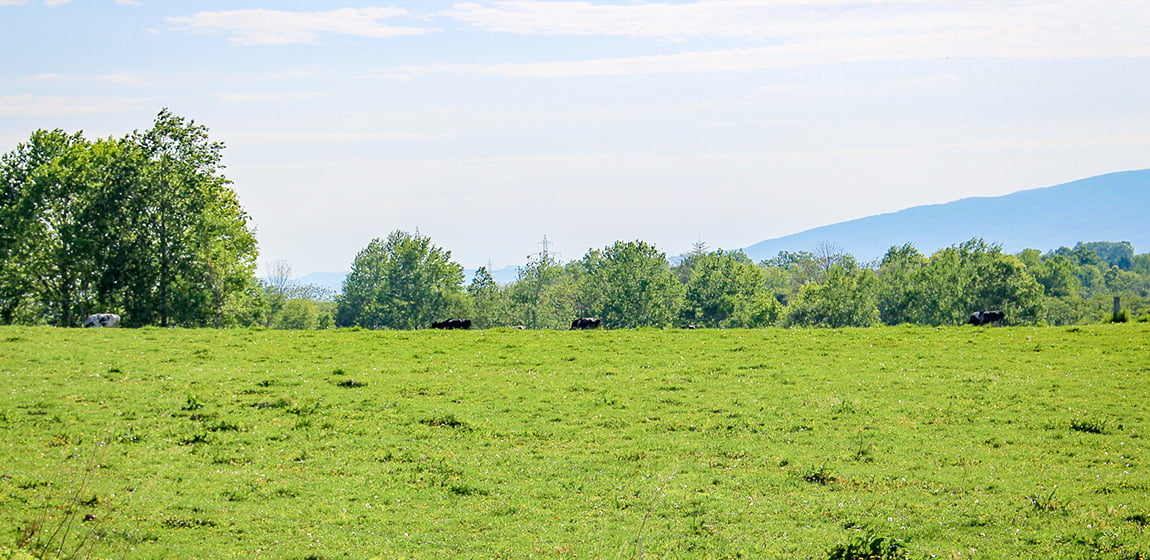 It's downhill from here and easy to enjoy the views of the surrounding fields. On the way there is also a farm where cows are grazing. If you're lucky you can see the cows up close, but this time they were eating grass in the distance. It's an idyllic landscape surrounded by fields and farms.
Rusutsu Village has many charms.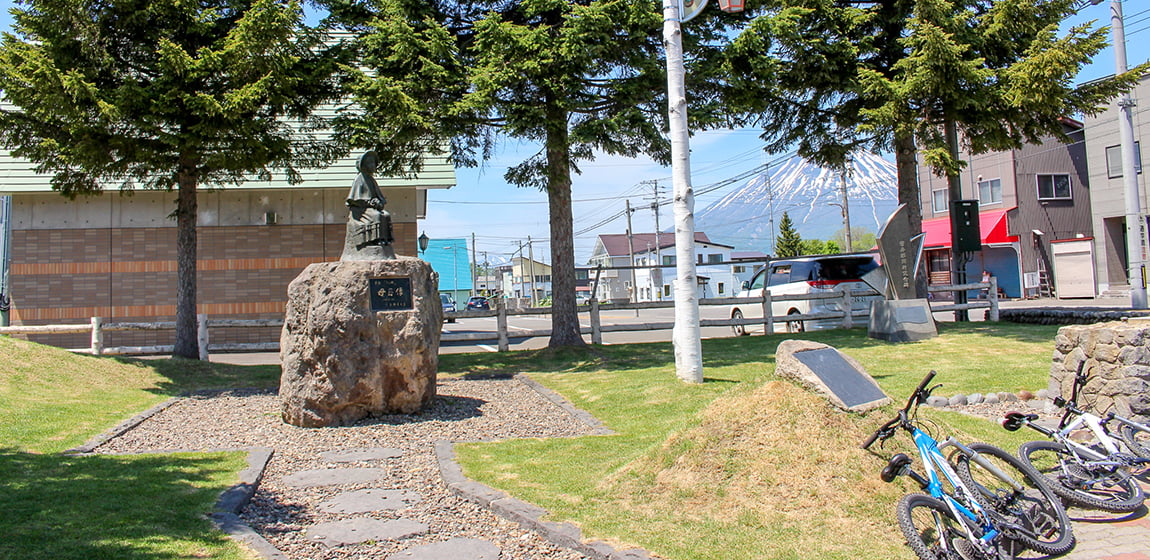 Passing through the field, we took a rest at "Akai Kutsu Park" in Rusutsu Village. Actually, Rusutsu Village is also the stage of the famous children's song "Akai Kutu " written by Ujo Noguchi. You can feel the harshness of Hokkaido's pioneer days, which is hard to imagine from the heartwarming scenery.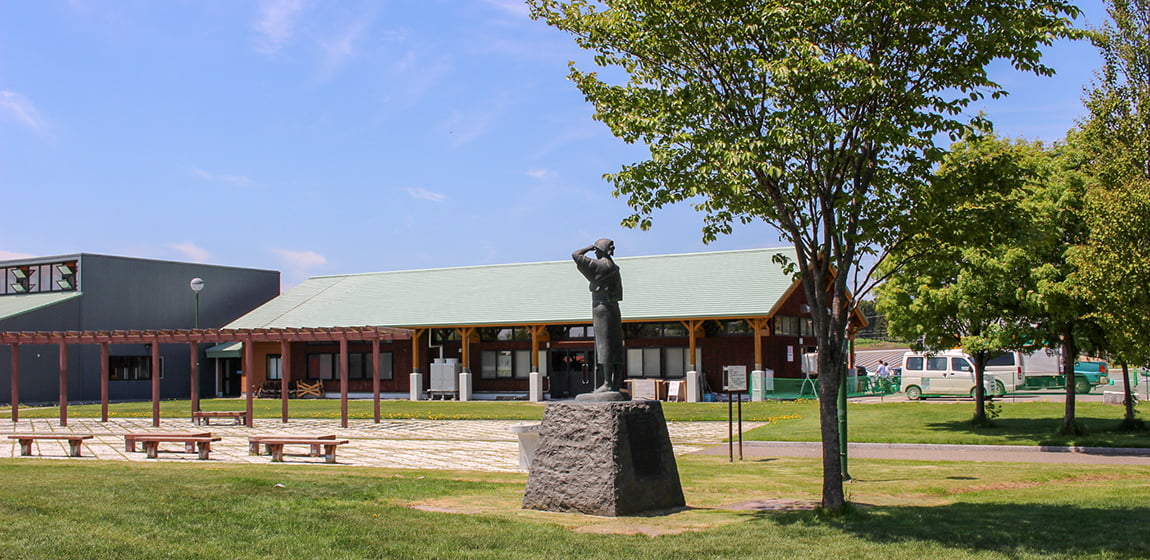 Our last stop was our first stop. Local vegetables and specialty products are sold here. If you have space in your backpack, you can buy some products and carry them back to Rustusu. After a quick rest here, we return to Rusutsu Resort. Mountain biking is a great way to get a feel for the nature and culture of the surrounding area of Rusutsu Village during the 1.5-hour experience. Other courses include "Mt.Yotei Touring Course" and "Dynamic Course" which takes you to Lake Toya. We hope you'll try it out.
Mountain Bike Cycling
Event Period : 01/07/2020(Wed.) – 18/10/2020(Sun.)
Operating Hours : ※6:30 – 8:00 / 8:45 – 10:15 / 11:00 – 12:30 / 14:00 – 15:30 / ※16:15 – 17:45 ※reservation required
Experience Times : 1.5 hours
Price : 3,300 JPY
Age Requirements : Child 6and over
※Mountain bike, helmet, and gloves are included in the rental price.
※18/07/2020(Sat.) – 31/08/2020(Sun.) ※6:30 – 8:00 / 16:15 – 17:45