04/08/2020
Enjoy a round of golf with Lunch and a Hot spring at The Westin Rusutsu Resort .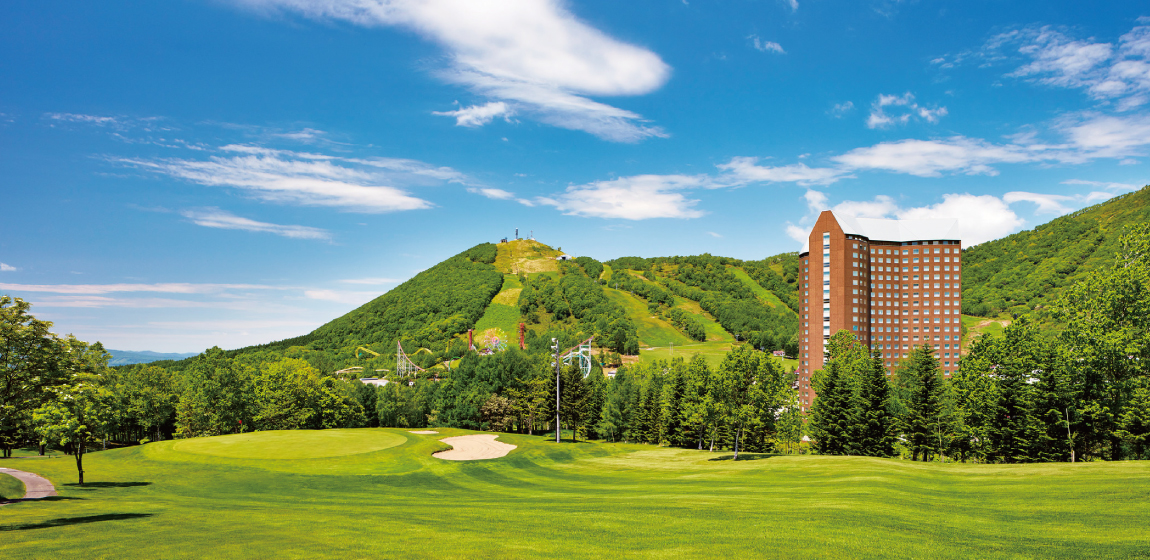 The Tower Course is conveniently located directly in front of The Westin Rusutsu Resort offering rolling hills and panoramic vistas. Designed by internationally renowned pro golfer Jumbo Ozaki, this course is not to be missed. A driving range is also available to practice your drive and after a round of golf, feel free to enjoy the new lunch menu and Hot spring facility.
Reception desk located within The Westin Rusutsu Resort.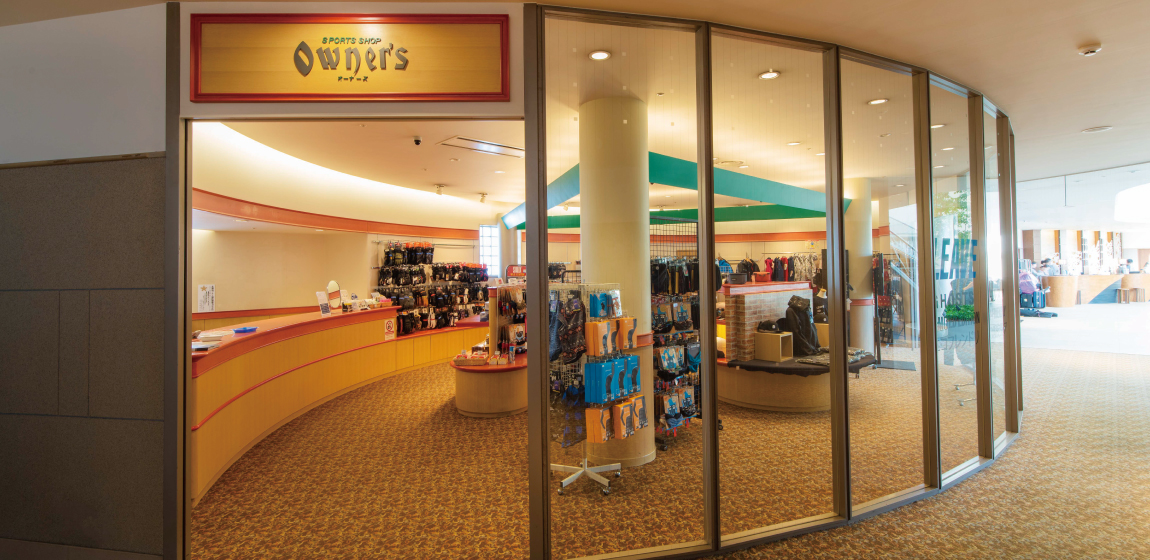 The reception desk is located on the ground floor of The Westin Rusutsu Resort in the shop "Owners'.
This is a great shop for golf gear, If you want to buy more or forget something, this convenient shop is highly recommended.
Tower Course
Tower Course is the perfect environment for players who wish to experience a round of golf amidst gentle hills and natural woodland. Beginners and Professionals alike will enjoy this spectacular course. Some of the characteristic situations are listed below.
OUT Course – Hole 2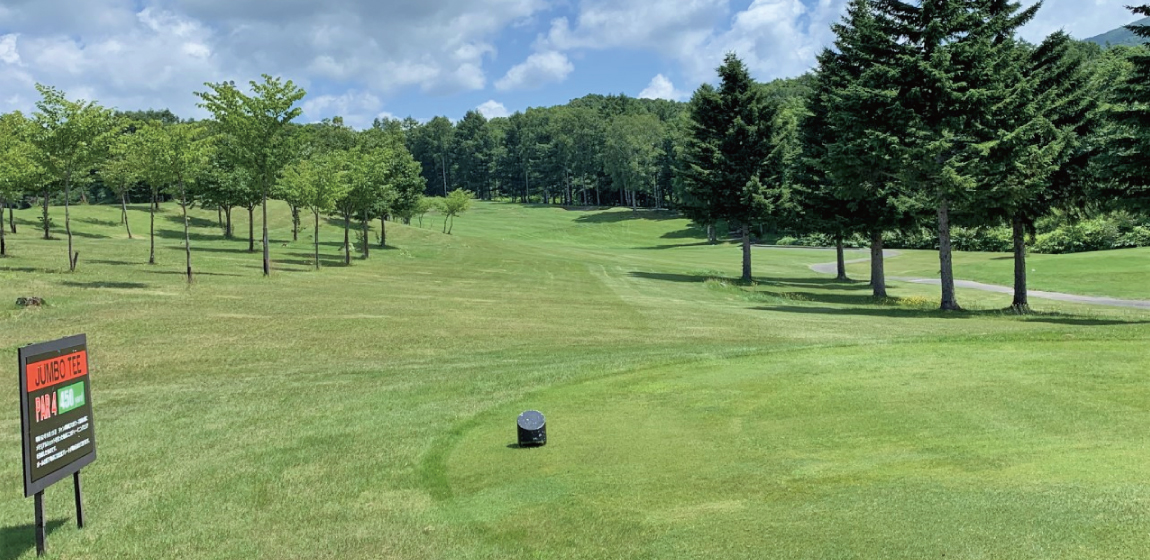 A 405-yard middle hole that bends slightly to the left. There is a 'jumbo memorial tee' which was tee-shot by international pro golfer Jumbo Ozaki. You can see the flag at about 300 yards from the tee. If you're confident in your drive, why not give it a shot!
OUT Course – Hole 5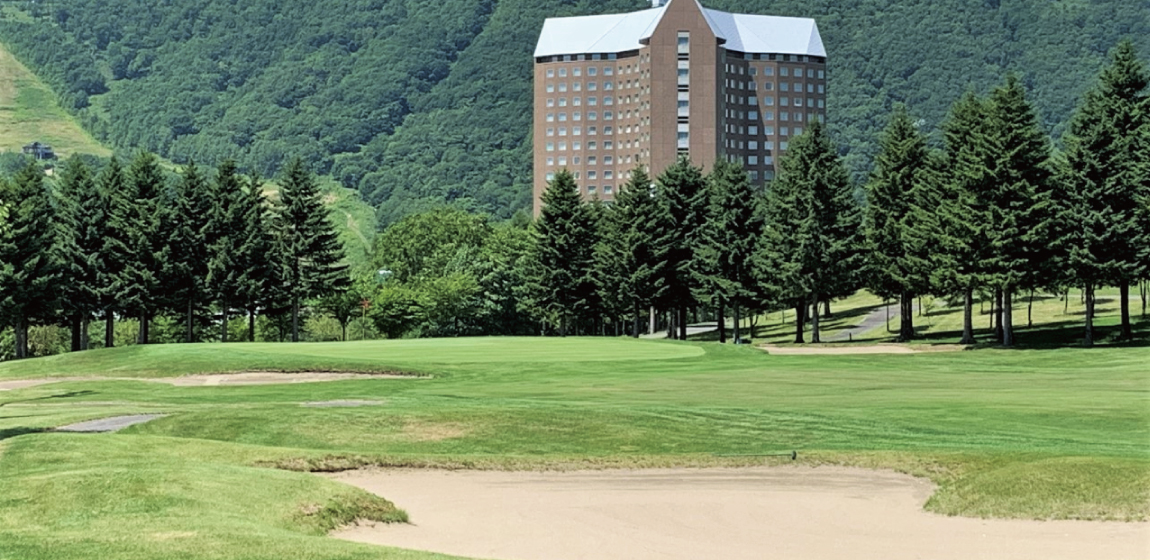 A 514-yard long hole that bends light to the right. After a successful tee shot, keep the hotel building as a landmark for your second shot.
IN Course – Hole 13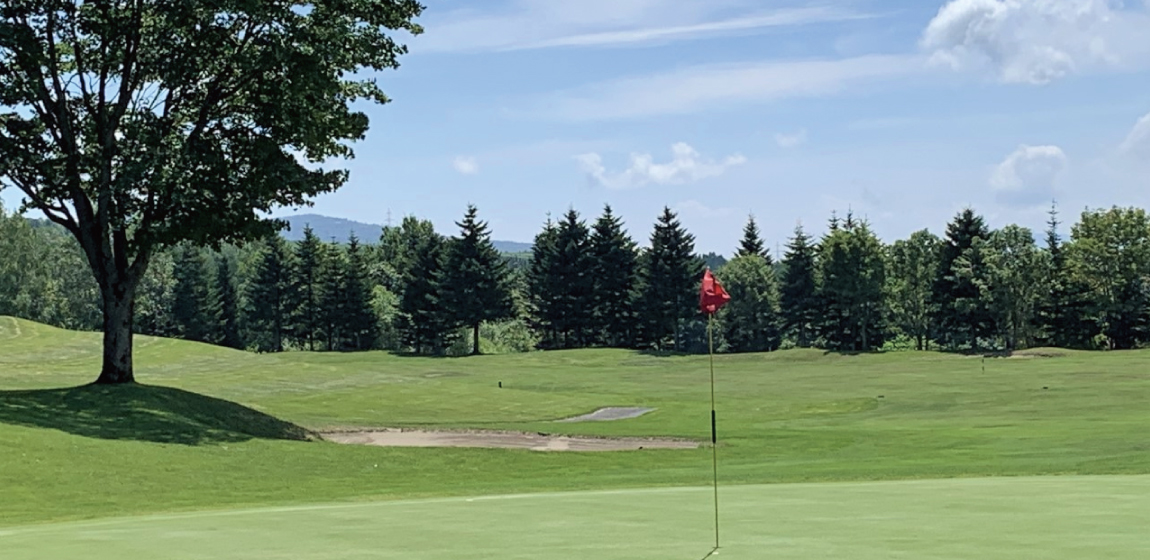 A 405-yard middle hole that bends to the right at a sharp angle. If you try to take a shortcut, you will be blocked by the pine trees around the green.
IN Course – Hole 15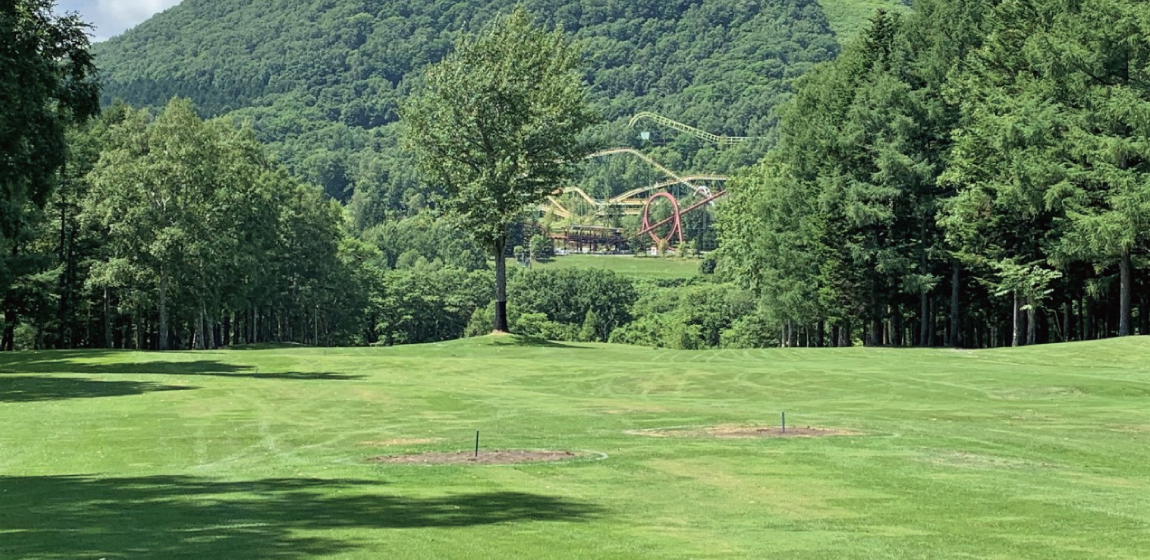 A 503-yard long hole, Be careful on the tee shot as there is a large tree in the center. Take care to avoid this tree! The second shot is a gentle downhill slope. The point to this hole is to stay close to the pin as much as possible because of the large undulations on the green.
IN Course – Hole 17

A 195-yard short hole with a stream and deep pool. Take care to avoid the Bunker, which is very difficult to escape from. This hole requires skill and determination
Driving range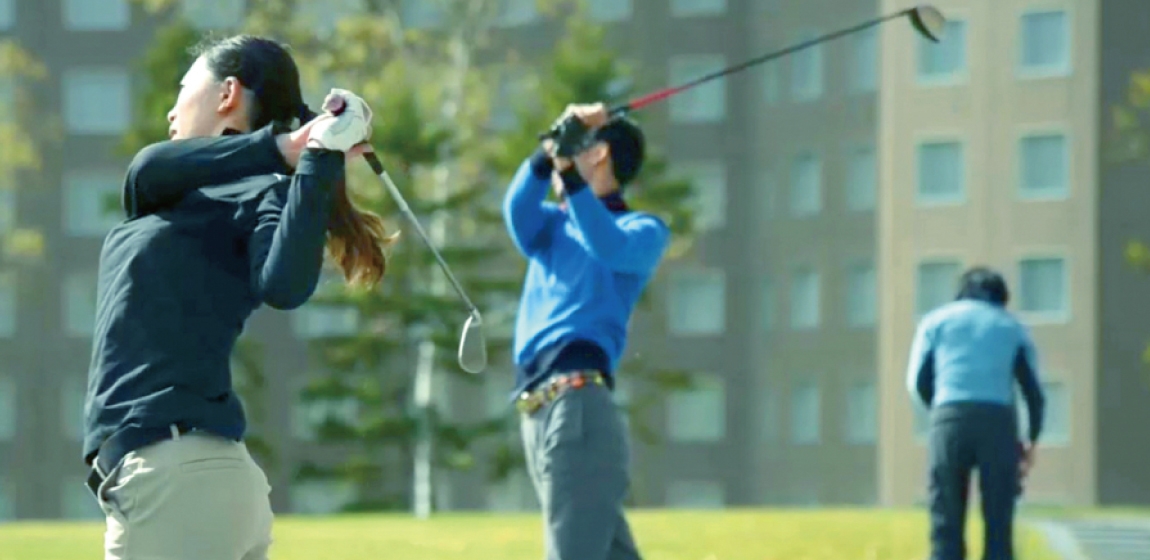 A 300-yard driving range is located next to the course. For only 500JPY guests can hit 50 balls and course balls are used, as opposed to range balls. It is not enclosed by a net, which gives it a feeling of freedom. There is also an approach practice area with bunkers and a putting green.
Enjoy a fresh seasonal lunch after a round of Golf !!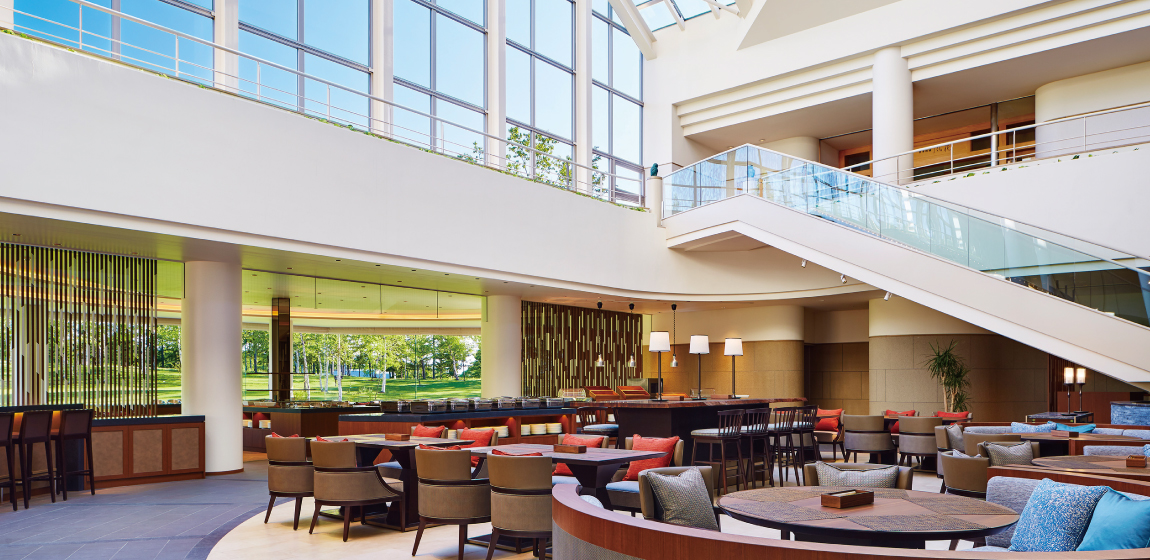 Lunch is served in the Atrium, the main dining room on the first floor of The Westin Rusutsu Resort. New seasonal dishes will be introduced that make use of locally grown vegetables in season, Local Rusutsu Farm lamb and Rusutsu pork, and more features on this delicious menu. Enjoy curries, Spaghetti, Ramen, Sautéed meat, Steaks, and local foods on this varied menu! We recommend three menu items for golfers.
Sautéed Rusutsu Pork & Hokkaido Hascup Sauce with Rice or Bread

From local Nishihara Farm, Sautéed Rusutsu Pork which is sweet and tender with fatty flesh. (served with rice or bread)
Hokkaido vegetable noodle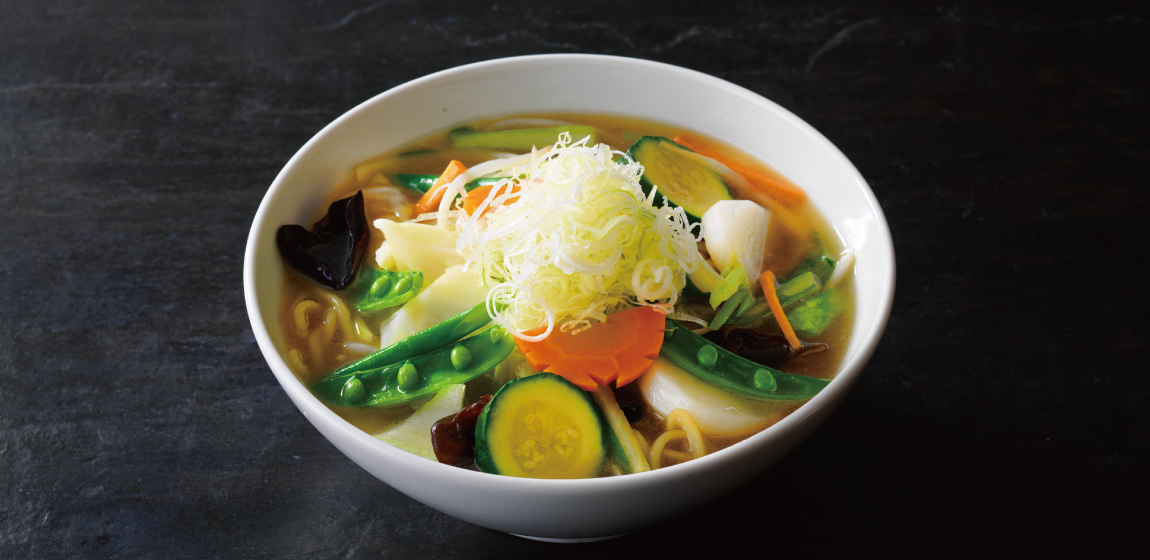 This tangmen is filled with local vegetables from Rusutsu and Hokkaido.
Atrium Caesar Salad with Local Garlic Dressing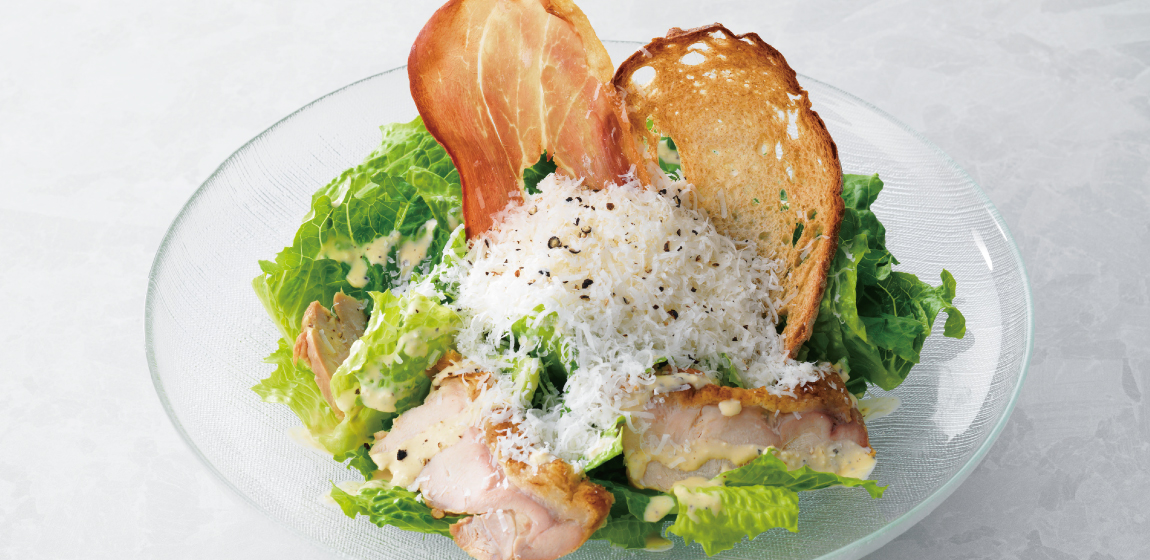 Topped it with Parmigiano-Reggiano cheese, Shiretoko chicken, Homemade croutons, Prosciutto, and Serve with a mix of the Yotei Garlic Caesar Dressing.
Relax in a hot spring after playing the Golf !!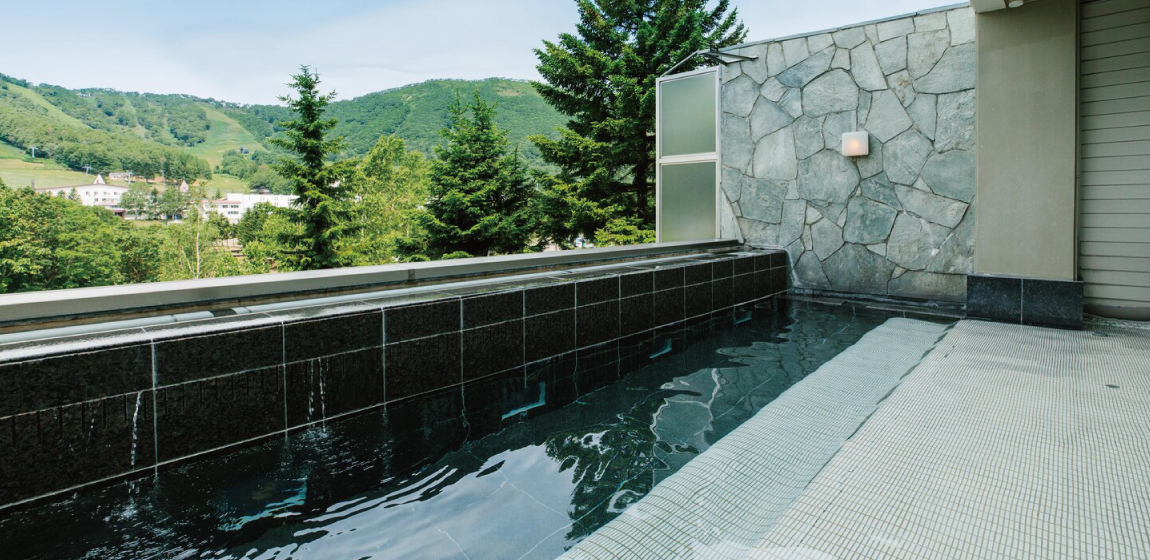 Westin Rusutsu Hot Spring is located on the second floor. Relax in the and beautifying hot spring water with stunning panoramic views. Warm yourself to the core with an open-air bath or Jacuzzi. There is no charge for overnight guests who stay at either hotel.
The hot spring is directly connected to the hotel and very convenient. We look forward to welcoming you soon.
Tower Course
・Operation period: 01/07/2020 (Wed.) ~ 03/11/2020 (Tue.)
・Closed: Every Tuesdays and Thursdays.
Atrium
・Lunch: 11:00am ~ 15:30pm