13/11/2022
What you need to do to make a ski trip to Hokkaido Rusutsu Resort in advance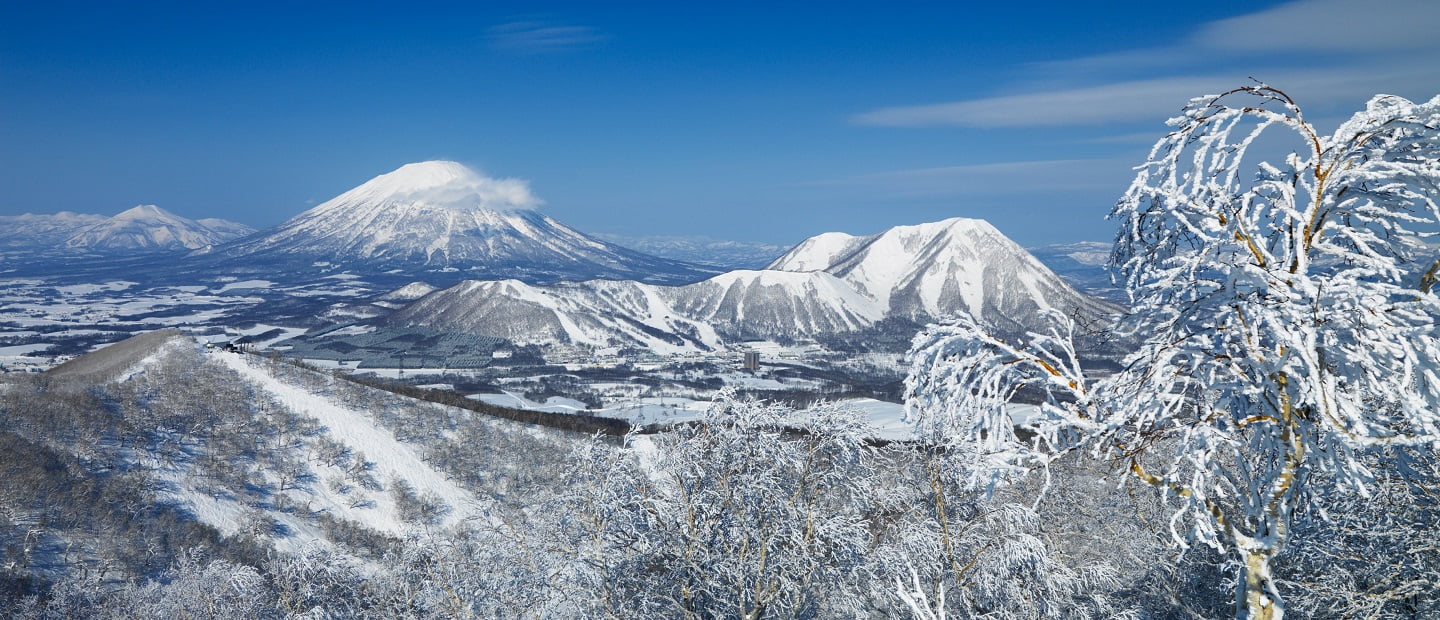 As the largest ski resort in Hokkaido, Rusutsu Resort has not only 37 trails, but also three types of hotels with a large capacity. When you first come to Rusutsu Resort, you may not know how to make your own ski itinerary, what items you need to book in advance, etc. This blog focuses on those reservations you need to make before your trip, and hopes to help you make a perfect ski trip.
Learn about the resort in general: Hokkaido's largest and Japan's best ski resort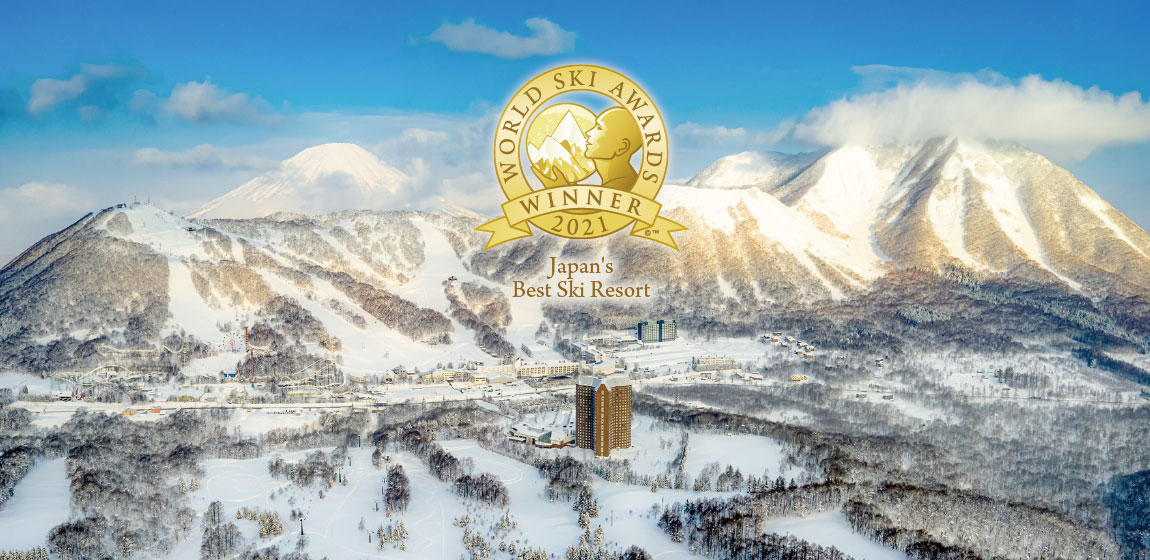 Skiing and golf art are two "killer content" in Rusutsu Resort. In terms of skiing, it has been awarded "Japan's Best Ski Resort" four times.
There are 37 trails spread over 3 mountains, meeting with all levels of skiing and snowboarding. For families with children learning to ski, it is recommended that you learn to ski and practice at West Mt., which is just outside the Rusutsu Resort Hotel & Convention; for intermediate-level skiers, West Mt., East Mt., and Mt. Isola have various trails; for advanced level skiers, Mt. Isola, which has a large number of trails, is recommended first.
Choosing a comfortable hotel is a prerequisite for a perfect ski trip. Rusutus Resort has three hotels: Rusutsu Resort Hotel & Convention, The Westin Rusutsu Resort, and The Vale Rusutsu, a luxury condominium-style hotel. All three hotels have a ski-in/ski-out location and the ski area is right outside. Choose the hotel that suits your budget.
The resort has more than 30 restaurants offering Japanese, Western-style, and Chinese food. There are 4 snow restaurants that offer lunch when you indulge in skiing.
In addition, ski instructors, ski gears, and shuttle buses require reservations to be completed in advance on the official website.
Hotel reservation: Ski-in/ski-out Rusutsu Resort Hotel & Convention recommended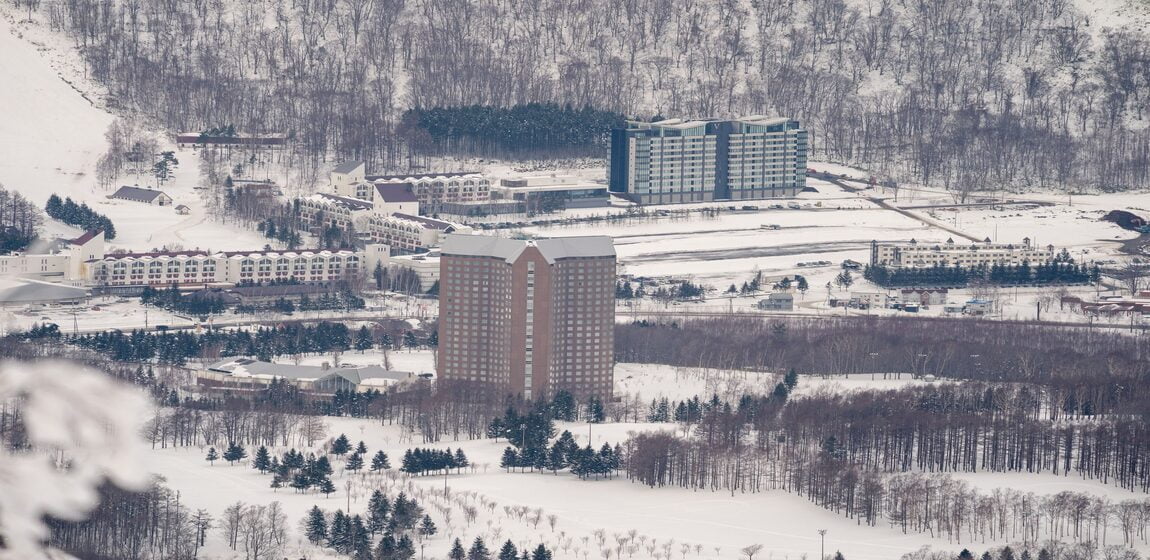 Generally speaking, if you are looking for skiing, dining, and gear rental all in the same place, then Rusutsu Resort Hotel & Convention is worth recommending, because it is located right outside the West Mountain, 3 gear rental stations are also located here, and the number of restaurants is also the most; if you want to stay spacious and look at the vast snowfield scenery, then Westin Hotel is the first choice, all rooms are bi-level, which is also suitable for multiple family trips. If you want to stay in new facilities, need more privacy, and stay longer on vacation, then the luxury condominium-style hotel The Vale Rusutsu with kitchenware is recommended.
Reservations for Rusutsu Resort Hotel & Convention
Bus reservations: Airport shuttle bus need to be reserved 7 days in advance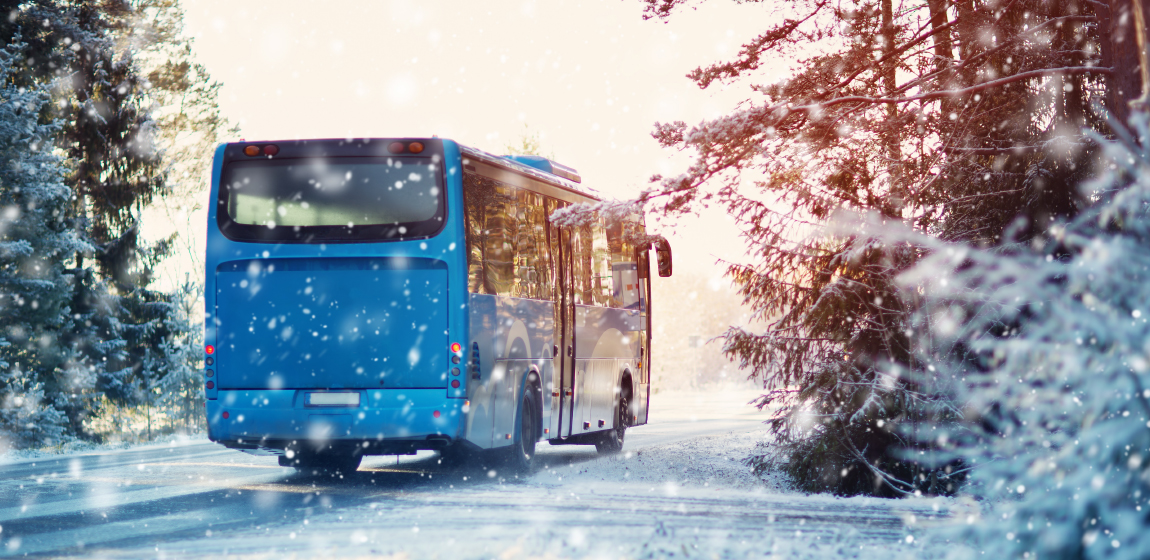 The BIGRUNS shuttle bus runs between Rusutsu Resort and New Chitose Airport, it takes about 90 minutes, and reservations must be made 7 days in advance.
The "BigRuns" shuttle bus runs several times a day from 7:50 to 19:50, and costs 3,500 Yen for one seat one-way, with the same fare for adults and children, but free for children under 2 years old without a seat. The bus fare is included in the room rate and must be paid at the reception.
The bus to and from Sapporo is free of charge, but reservations are required a day in advance. The bus departs from the Kamori-Building③ on the southwest side of Sapporo Station South Plaza every morning and returns to Sapporo from the resort at 17:00.
Reservations for the "BIGRUNS" bus
Reservations for the "RUSUTSU" bus
Trilingual Instructor: ski instruction in Chinese, Japanese and English is available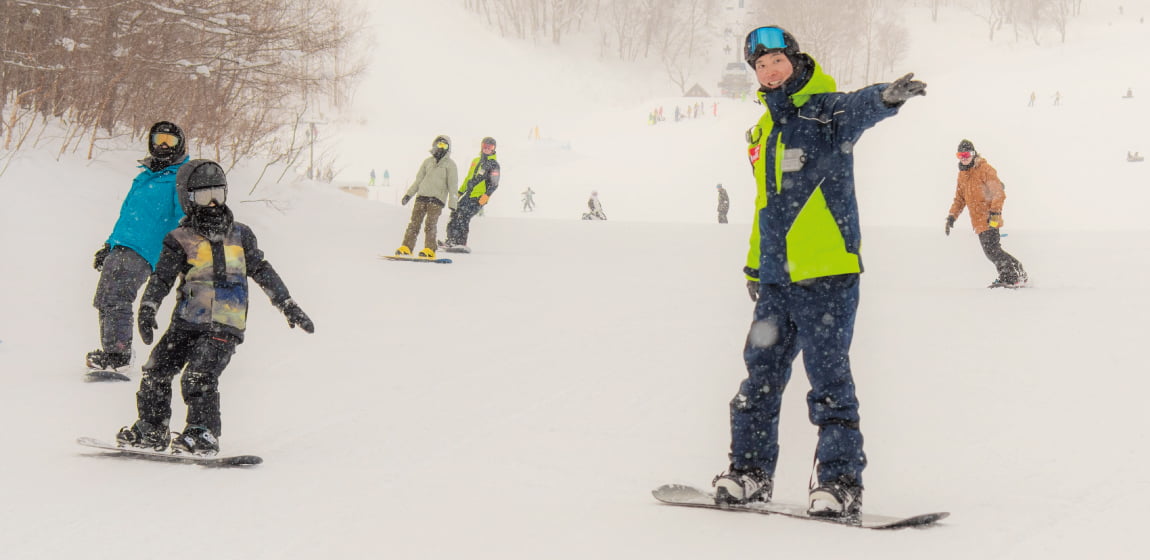 If you are a beginner or want to improve your skiing skills in powder snow, then it is necessary to reserve a ski instructor. The resort offers instruction in three languages, Chinese, Japanese, and English.
If you can understand English, then a native-speaking instructor from an English-speaking country can help you master the skill.
If you can understand Japanese, then your options are even greater. Japanese instructors with a larger number will be sure to improve your skiing skill elaborately.
Reserve an English Instructor
Snowboard Instructor
Ski Instructor
Reserve a Japanese Ski Instructor
Snowboard Instructor
Ski Instructor
Reservation of gear: Make a reservation in advance to get more time for skiing

Various sizes and models of skiing and snowboarding gear are available. There are four rental stations at Rusutsu Resort.
Reservation online in advance to skip the queues for on-site reservations and free up more time for skiing.
It is also possible to rent on-site at the station on the same day, but if the reservation is completed by 16:00 the day before use, the staff will set it up in advance, and it will be very smooth to pick up the already adjusted gear.
Rental Stations Information
Reserve Snowboard Gears Online
Reserve Skiing Gears Online
Reserve Winter Outdoor Activities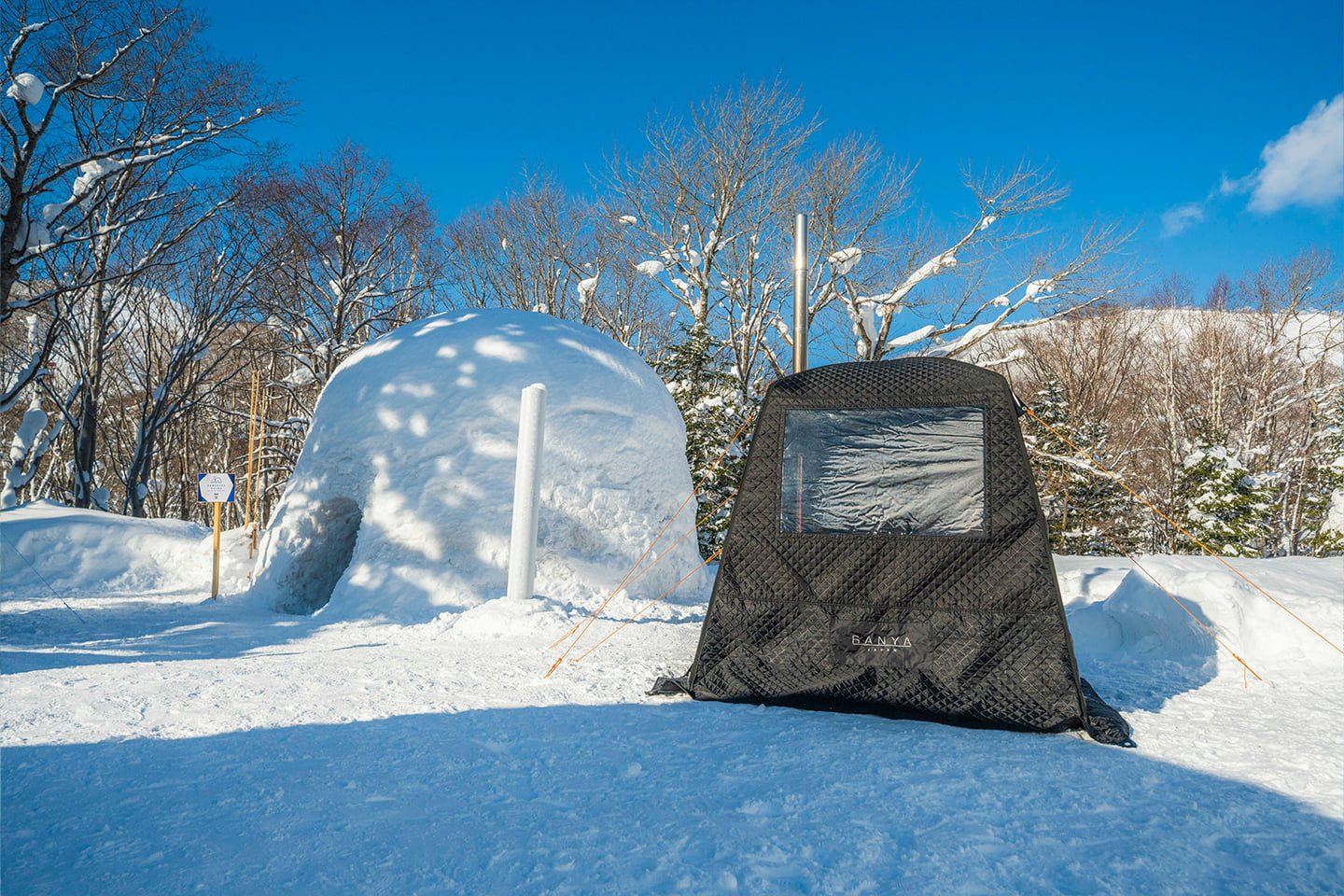 If you want to play in the snow in addition to skiing, then snow rafting, snowmobile, and sledding are available. All snow activities require reservations to be completed in advance.
As traditional activities, snow rafting, snowmobile, and dog sledding have almost no technical barrier to entry and are easy to participate in. You can experience the sledding project with your dog running in the snow field, around the route of about 250 meters a round, you can drive the dog and control the speed yourself.
The snowy " Snow Tent Sauna & Kamakura outdoor snow dive" is the ultimate hot and cold experience.
Many of the snowy outdoor activities have age restrictions, such as snowmobile only for ages 13 and up, snow rafting for ages 4 and up, and dog sledding for ages 3 and up. so please check the age rules on our official website.
Reserve an indoor activity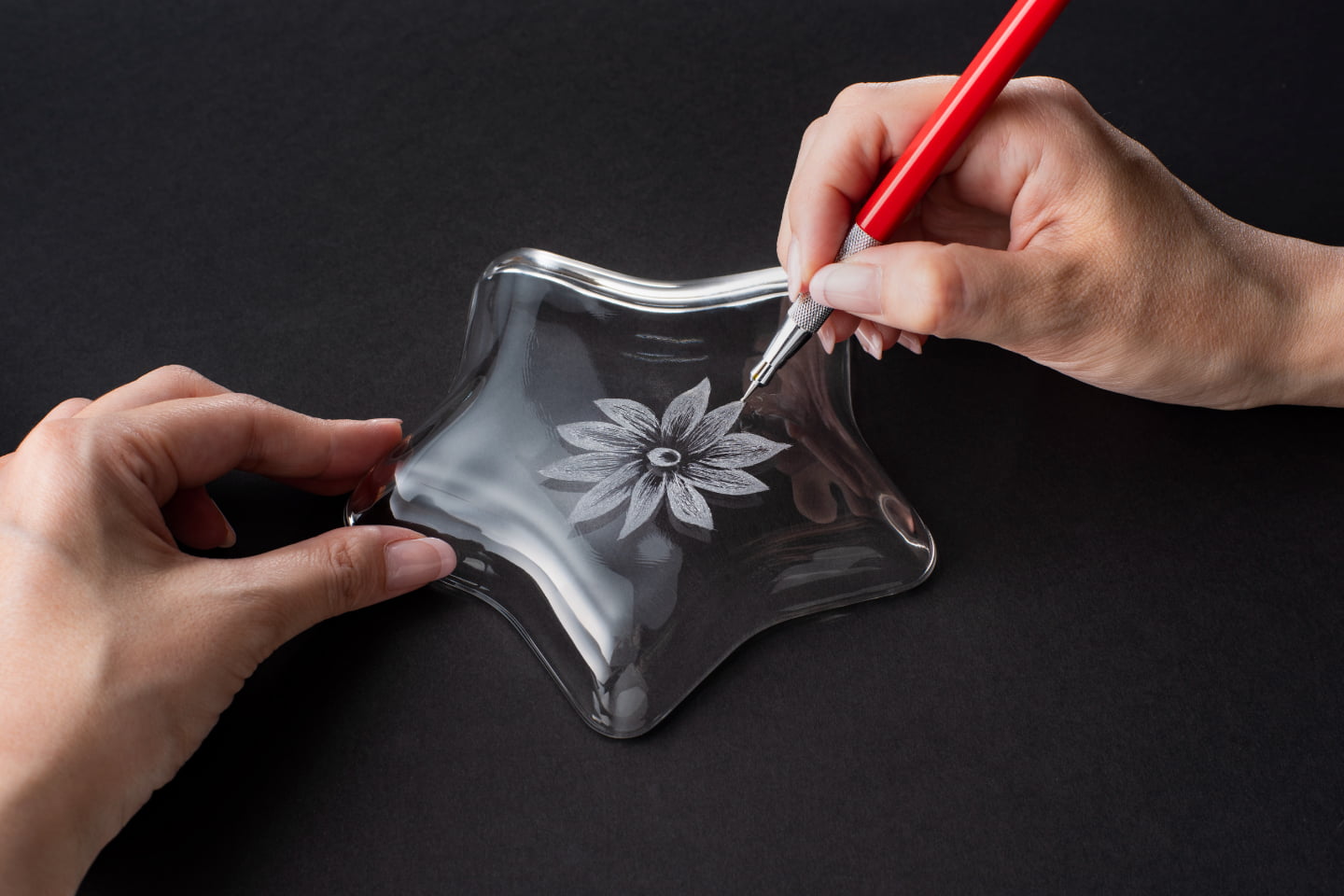 Skiing for too long and want to take a half-day break, or have members who don't like the outdoors, then these indoor activities are available.
Reservation Restaurants: Some restaurants must be reserved in advance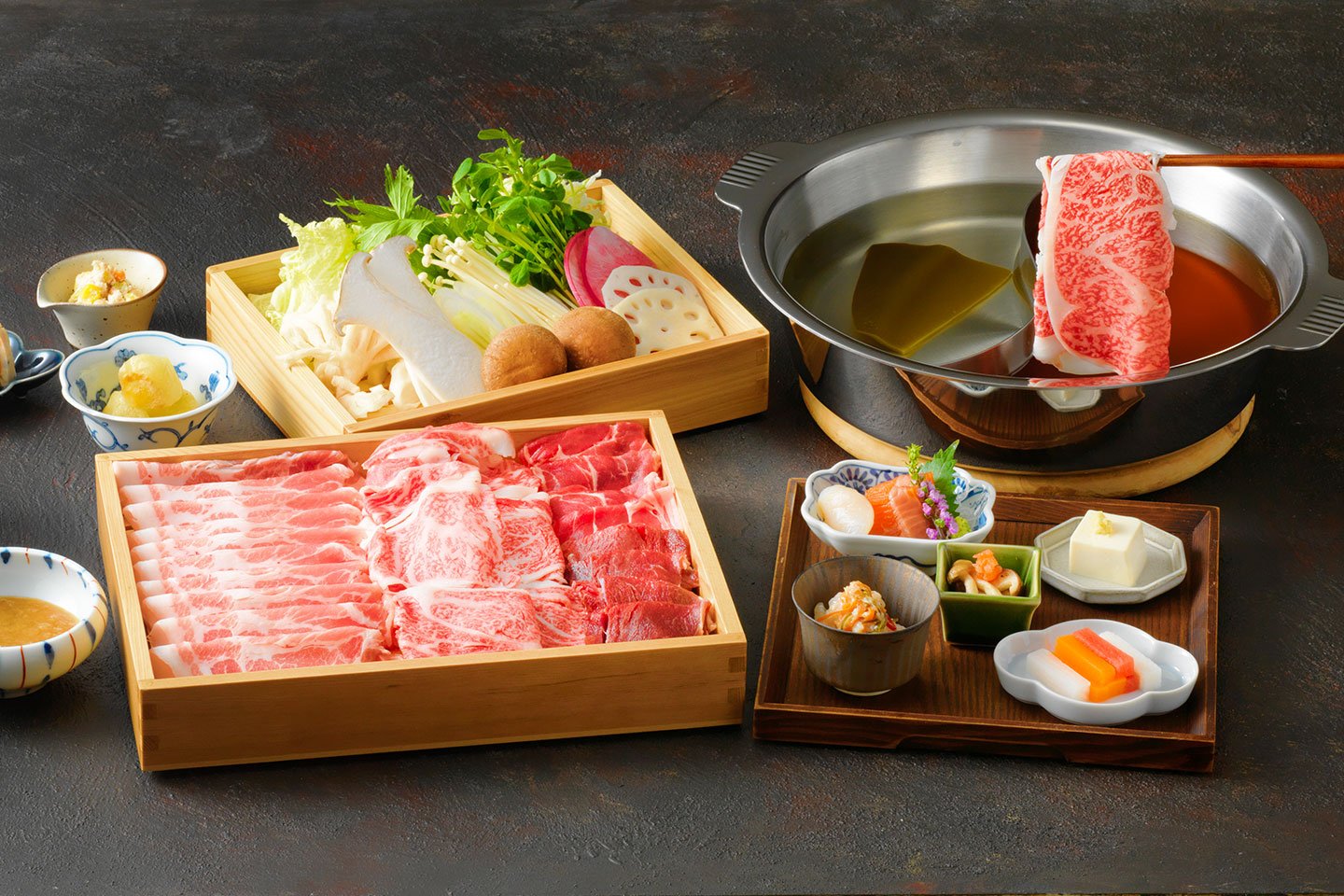 The resort has more than 30 restaurants, some of which must be reserved, some of which can be reserved, and the buffet restaurant does not require reservations.
If you book the inclusive package, breakfast and dinner are only available at the buffet restaurant Oktoberfest.
For a change of flavor, the Japanese-inspired Izakaya is recommended. Kakashi, located in the south wing of the resort, offers Hokkaido local ingredients. This Izakaya is not reservable and you can only go on the same day and wait in line for a seat, so remember to get in line early.
Sekkatei, another creative Japanese restaurant with a collection of Hokkaido ingredients, has set menus and a la carte dishes. To avoid the queue, it is recommended to make reservations in advance.
Other restaurants that must be reserved include Belle Vue, a steak and seafood restaurant, and Shiki, a restaurant that offers teppanyaki, sukiyaki, and shabu-shabu hot pot.
When choosing a restaurant, you can check from the restaurant page whether the restaurant you want to visit requires a reservation.
List of all restaurants
Reservations for Sekkatei
Reservations for Shiki
Reservation for Belle Vue
Nursery School: Give Yourself a Relaxing Ski Holiday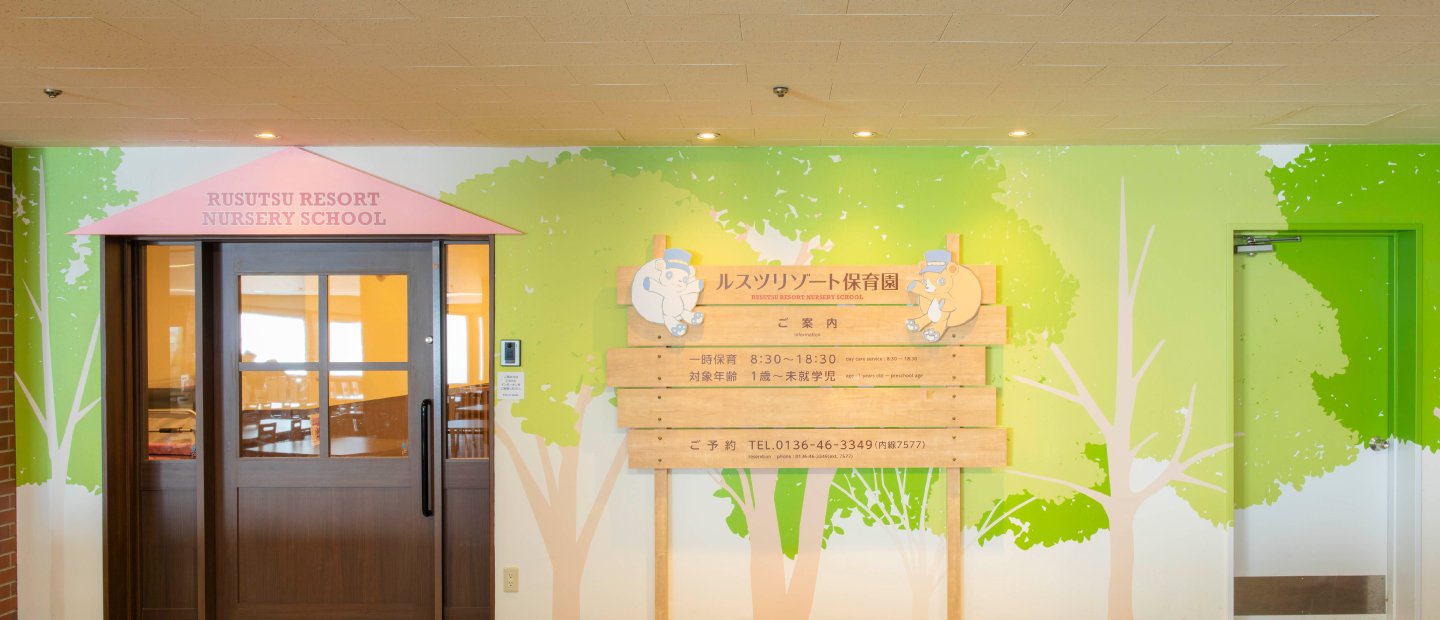 Parents who bring their children to ski may want to leave their children who are not yet able to learn to ski at the nursery school and completely release themselves to indulge in the slopes.
Run by a private company, our daycare center is open to visitors who need daycare services on a short-term basis.