21/01/2023
The Perfect Way to Spend a Ski Vacation in Hokkaido is Half Niseko and Half Rusutsu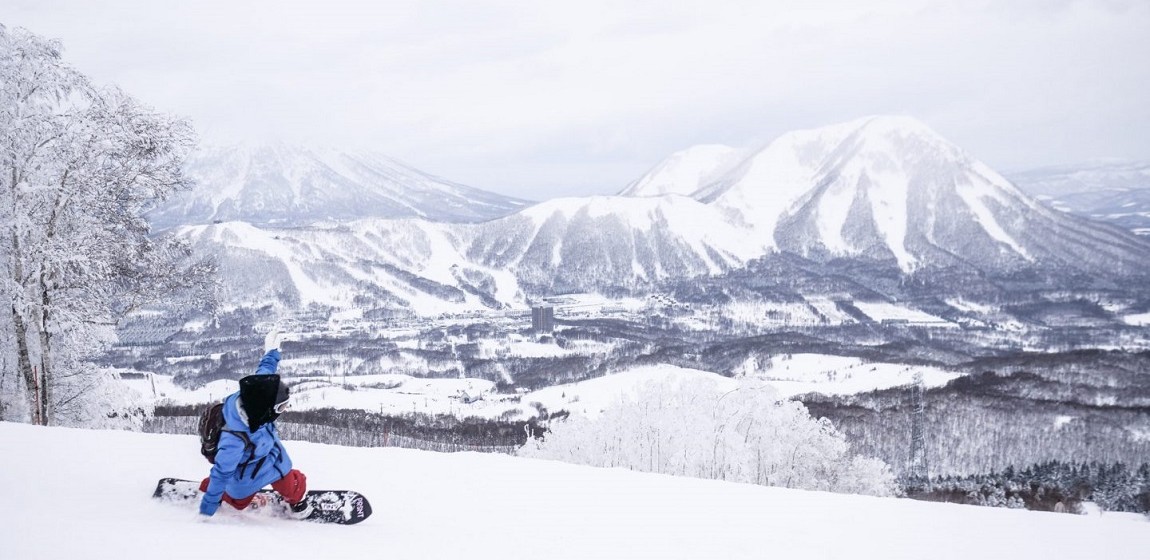 Rusutsu and Niseko are two world-renowned ski resorts, separated by mountains and connected by a river. The distance between the two places is only 40 minutes by car, so they are two must-see ski destinations while skiing in Hokkaido.
How do you get around to skiing in both places? This blog will show you how to make the perfect Niseko + Rusutsu ski vacation.
Niseko + Rusutsu: This is the Perfect Style of Skiing in Hokkaido!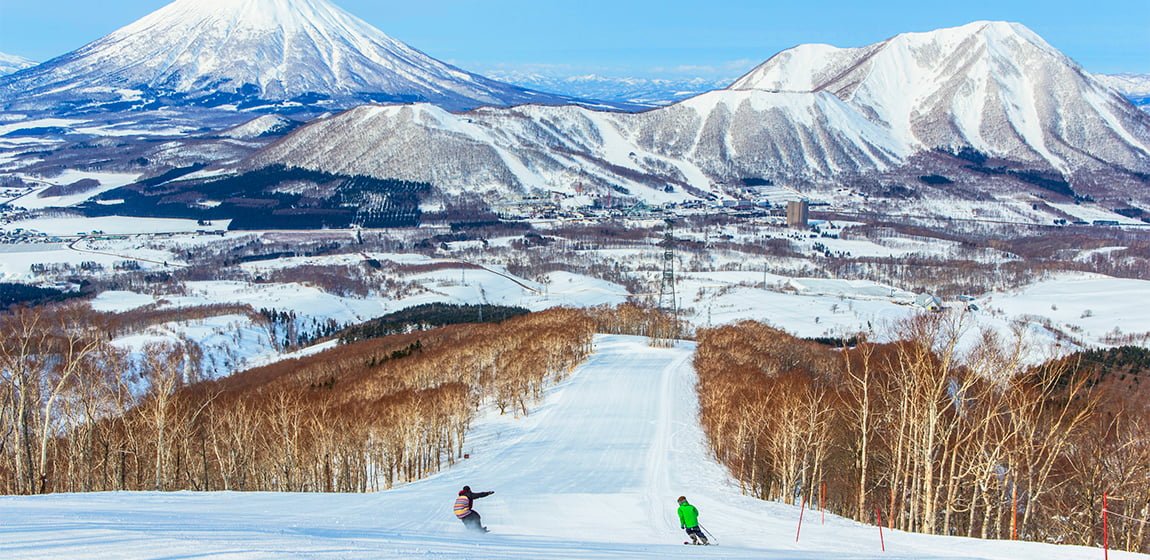 Niseko's four ski resorts "share" one Anupuri mountain, while Rusutsu has three mountains to itself: West Mt., East Mt., and Mt. Isola. In terms of the scale of a single ski area, the Rusutsu Resort Ski Area is the largest single ski resort in Hokkaido.
The powder snow at Rusutsu is affectionately called "Rupow" by skiers, a new word synthesized from Rusutsu and Powder. You can experience new powder almost every day.
Compared to Niseko, which is crowded, Rusutsu has a wide ski area to spread out the crowds, so you won't waste your time waiting for the lift at Rusutsu.
The 37 trails in Rusutsu are spread over 3 mountains, making for a wide variety of trails. You don't need to spend time to transfer from one place to another, but you can experience a variety of trails right in one resort.
Rusutsu Resort offers a one-stop service, so you don't have to take the time to find a restaurant, you can enjoy Hokkaido's delicacies in the resort and save more time for skiing.
The view from the top of the mountain,although you can overlook the view of Mt.Yotei, but you can enjoy not only the breathtaking view of Mt. Yotei, but also the beauty of Lake Toya from the top of Mt. Isola in Rusutsu Resort.
If you come to Hokkaido from far away, it would be a disappointing trip if you don't ski all over Rusutsu and Niseko.
Details of the ski trails in Rusutsu
Winter outdoor activities in Rusutsu
Rusutsu Ski&Snowboard School
Bus Information: Chasing powder snow, it's not a big deal if the transfer is a bit tricky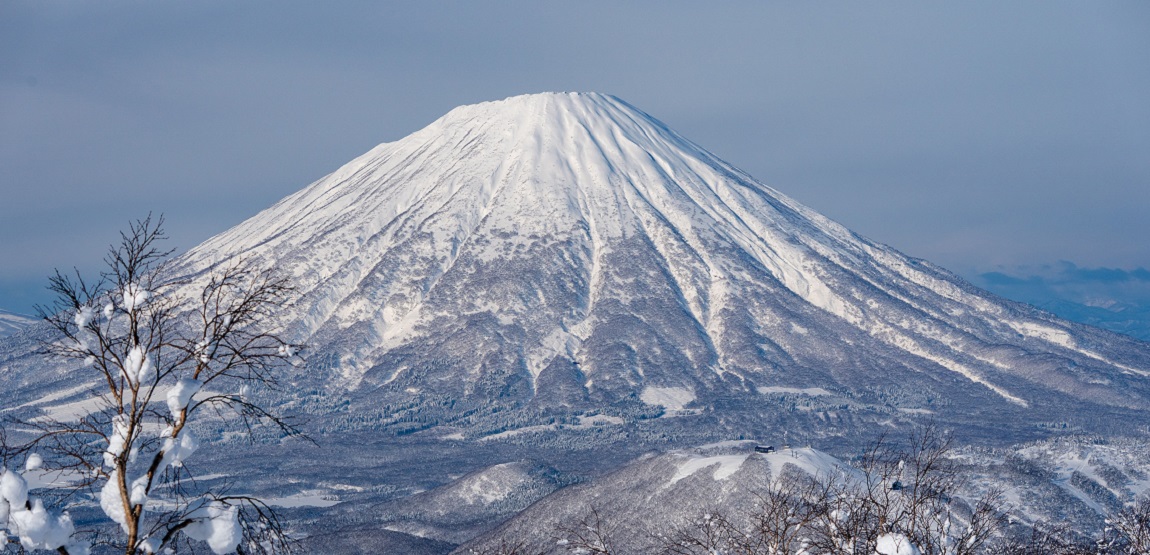 The first problem in front of you is transportation between Rusutsu and Niseko. There is no railway between the two places, so you have to either drive yourself or take public transportation. Today, we will give you an example of the bus transfer information that runs between the two places to facilitate your transfer.
Route 1: "Niseko United Shuttle Bus" → "Niseko Circuit Bus" → "Kutchan-Rusutsu bus line"
10:08: Take the "Niseko United Shuttle bus" bound for "Ikoino Yuyado Iroha" at Hirafu intersection stop;
10:27: Get off at the "Annupuri Entrance" and walk 2 minutes to the "Annupuri Entrance" stop on the other side to wait for the next bus.
10:45: Transfer to the "Niseko Circuit Bus" bound for Niseko Station at the "Annupuri Entrance" stop, and get off at the "Niseko View Plaza" after 20 minutes.
11:29: Transfer at Niseko View Plaza to the "Kutchan-Rusutsu bus line" bound for Rusutsu Resort, and you will arrive there after 28 minutes.
Route 2: " Hirafu Free Shuttle Bus Yellow Line" → On foot → "Kutchan-Rusutsu bus line"
10:35: Take the free bus "Hirafu Free Shuttle Bus Yellow Line" bound for "Hirafu welcome center" at "Nac-mae(Niseko Adventure Center)" stop.After 5 stops and 11 minutes, get off at " Panorama Niseko";
10:46: From " Panorama Niseko", walk for about 20 minutes to "HIRAFU North" stop;
11:13: At "HIRAFU North" stop, transfer to the "Kutchan-Rusutsu bus line" bound for Rusutsu Resort, and you will arrive there after 44 minutes.
Please make full use of Google Maps to check real-time traffic information before your trip. The above information is for reference only.
Note
①Niseko United Shuttle Bus operating period: December 3 to April 2
②Niseko Circuit Bus operating period: December 17 – February 28
③Kutchan-Rusutsu bus line: runs year-round.
④Hirafu Free Shuttle Bus Yellow Line: December 15 to February 28.
Half in Niseko + Half in Rusutsu: This hotel stay schedule is the perfect Hokkaido skiing pattern!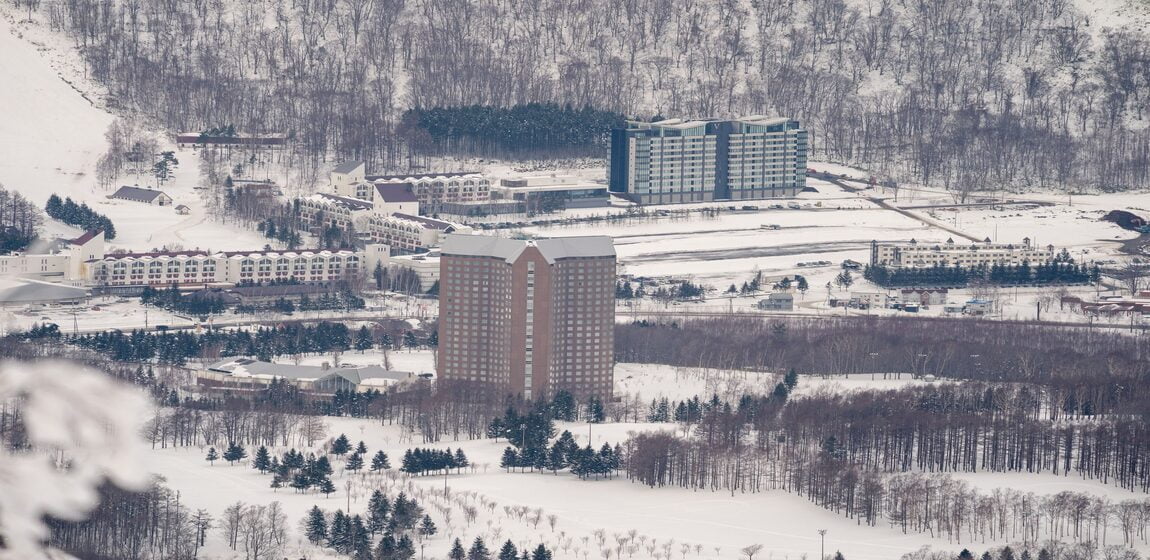 In addition to 37 trails at 3 mountains, Rusutsu also has unique skiing options such as heli-skiing, Mountain Guiding, and First-Track Skiing on Mt. Isola, etc. .
Therefore, we recommend that you plan your Hokkaido ski itinerary by dividing your hotel stay equally between the two locations for the most complete Hokkaido ski vacation. There are three hotels at Rusutsu Resort: Rusutsu Resort Hotel & Convention, The Westin Rusutsu Resort and The Vale Rusutsu. The variety of hotel options makes it easy for visitors to create their preferred ski itinerary.
After skiing in Rusutsu, you can take the BIGRUNS bus from Rusustu to the airport and arrive at the airport without changing buses.
In this way, you will be able to visit the two world-renowned Hokkaido ski resorts and have a perfect ski vacation.
Reservations at Rusutsu Resort Hotel & Convention
Unique skiing options
BIGRUNS Airport bus reservation