17/03/2023
At the End of the Skiing Season, People are Eager to Unveil the Excitement of Rusutsu Reort's Summer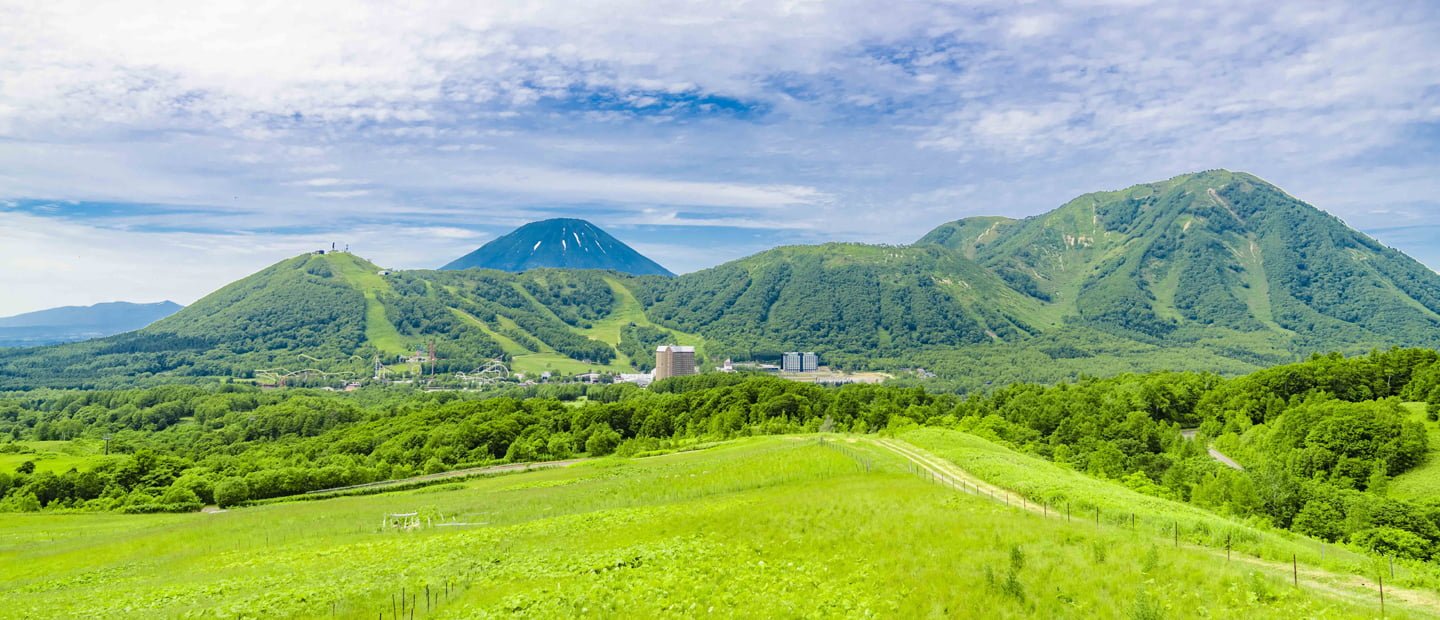 As an all-season resort, Rusutsu Resort is not only a skiing paradise, but also a destination for outdoor activities such as golf, amusement park, and water sports.
You may know all about skiing in Rusutsu, but you may not know how to play it in summer. Starting in May, the resort will open for the summer season, and golfing, amusement parks, and outdoor activities will be the newest part of the tour.
Golf: 4 Courses Make up the Largest One in Hokkaido, Golfing Accompanying by Nature and Little Forest Animals

As the largest golf course in Hokkaido, it consists of four courses: the Tower Course, the Izumigawa Course, the River Course, and the Wood Course.
With its varied terrain, abundant nature, and cool highland climate, you are sure to be accompanied by chirping birds and bouncing forest animals, and you are sure to have a golfing experience that you cannot get anywhere else.
Amusement park: A park full of thrills and excitement in Hokkaido Journey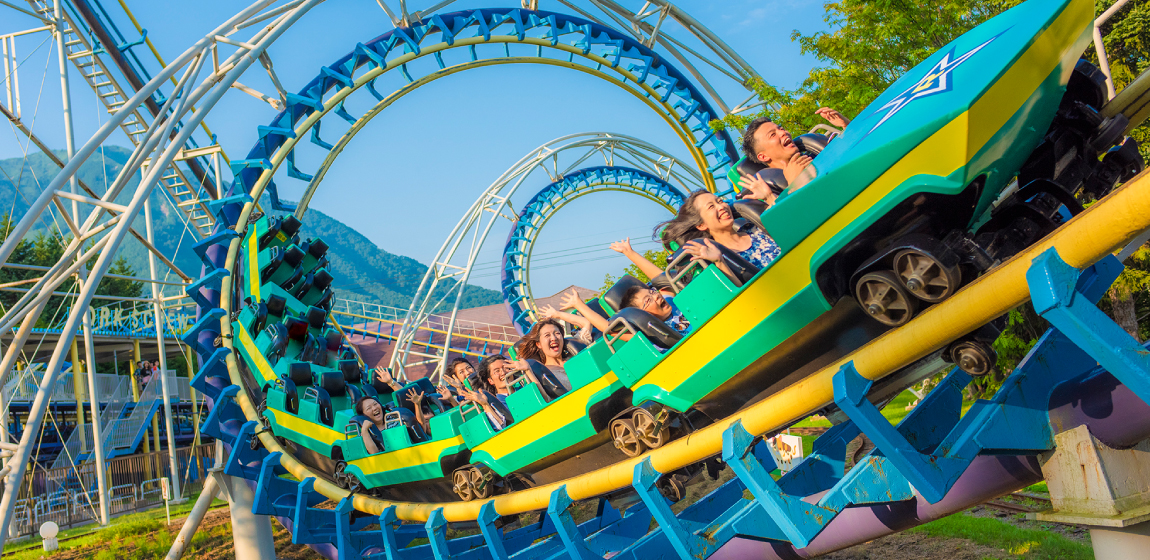 The largest amusement park in Hokkaido is just outside the hotel and offers a variety of thrilling attractions that you will never forget.
Scream, Thrill, Healing, Horror attractions make your Hokkaido journey full of thrills and laughter.
Sea of Clouds: A chance encounter with the luck of the journey at the Yotei Terrace

The view from the Yotei Panorama Terrace, which is located next to the amusement park and is reached by a gondola, offers a beautiful view of Yotei Mountain, known as "Hokkaido's Fuji Mount ".From there it is a good location to view Lake Toya, and if you are lucky, you can meet the sea of clouds!
River Sports: Shiri-Betsu River at the Foot of Mount Yotei, Rafting, Kayaking, Fishing and Other Water Sports Make Your Trip Exciting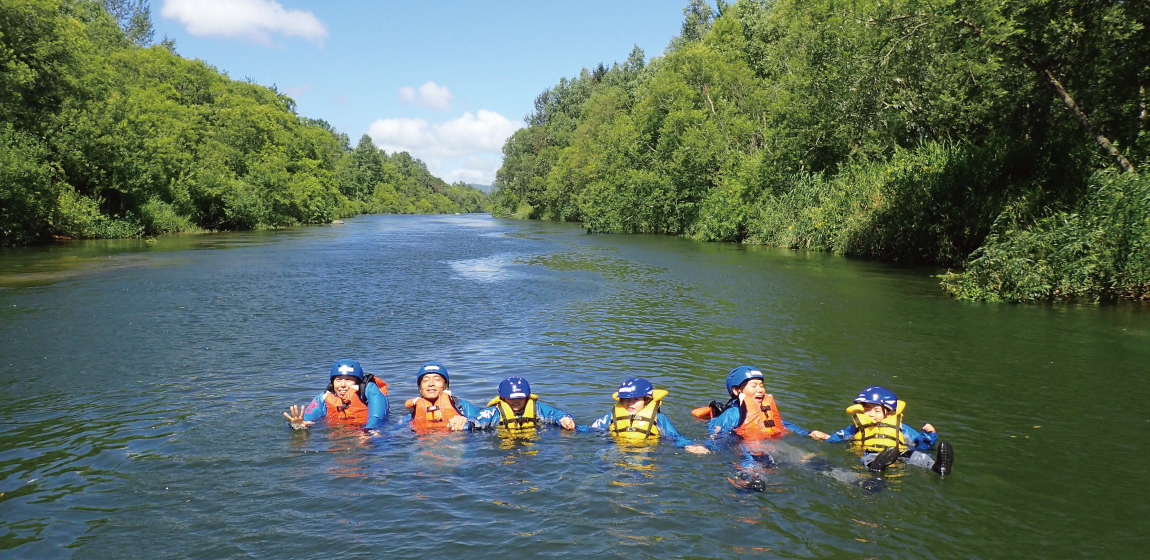 The Shiri-betsu River, which flows at the foot of Mount Yotei and Shiri-Betsu, is a water sports paradise in the summer.
Rafting, kayaking, canoeing, fishing and other water sports, enjoying the beautiful moving scenery of both banks.
Mountain Biking: Riding through the mountain paths with birdsong and flowers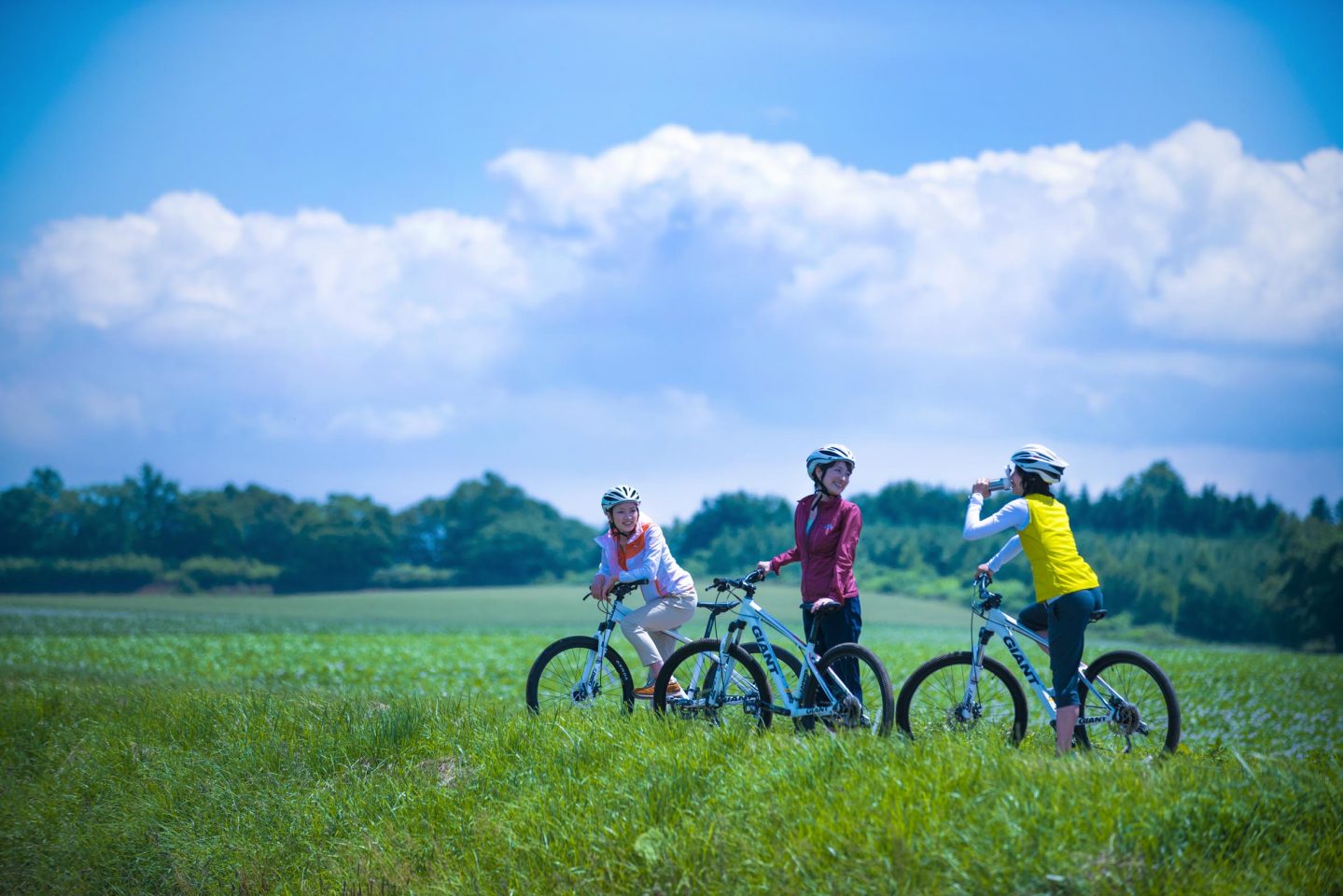 Riding a mountain bike at the foot of Yotei Mountain, looking at the lush countryside, smelling the fragrance of flowers, listening to the birdsongs, and tasting the sweet mountain water flowing from Yotei Mountain……
There are several cycling routes to be chosen You can ride to Toya Lake and can ride around the foot of Mt.Yotei, etc.
Camping Site: Camping in a natural surrounding among resort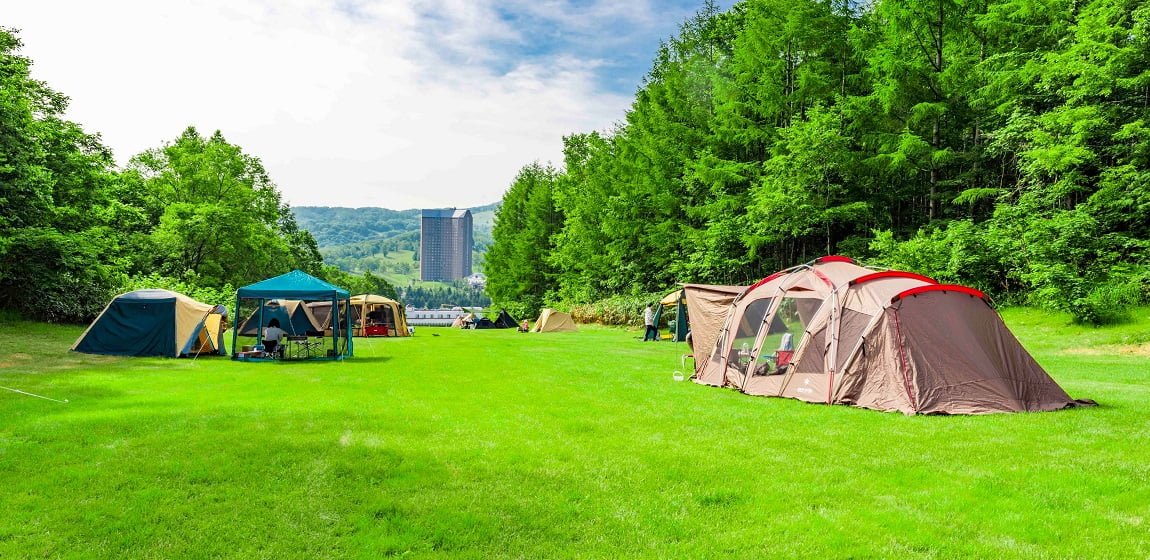 Camping in the resort surrounded by nature offers a variety of outdoor activities, cross-country walks, and hot springs, making it a different experience from camping in the common mountains.
Mountain adventure trails: enpower health while travelling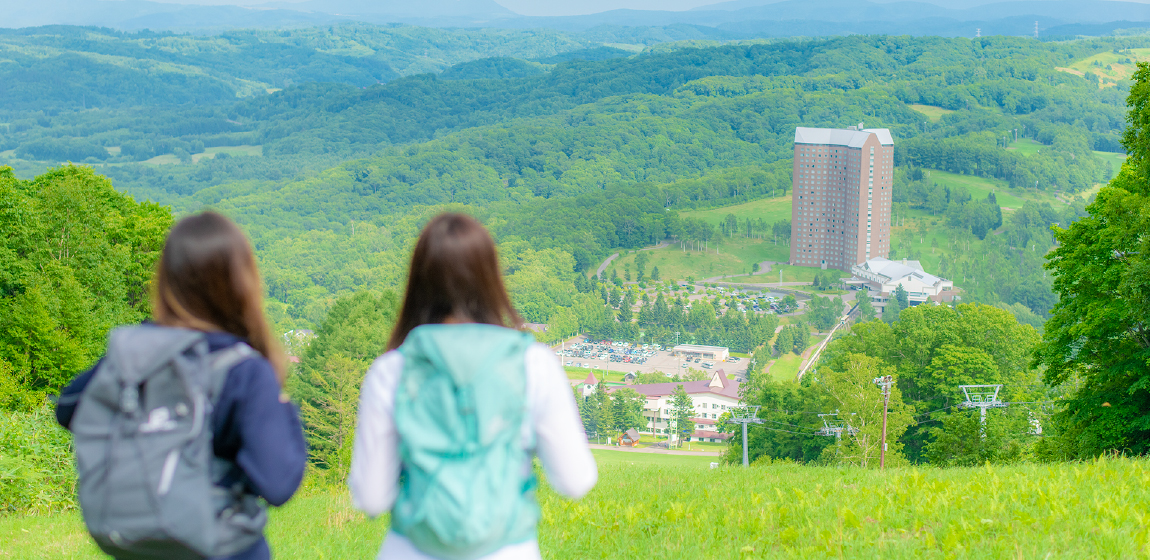 Surrounded by mountains and water, Rusutsu is a perfect place to improve health. The three adventure trails located in the western mountain have been prepared under the guidance of Salomon, and visitors can sweat it out on the trails and empower their health.
Flower Road: Healing resort vocation life with fragrant flowers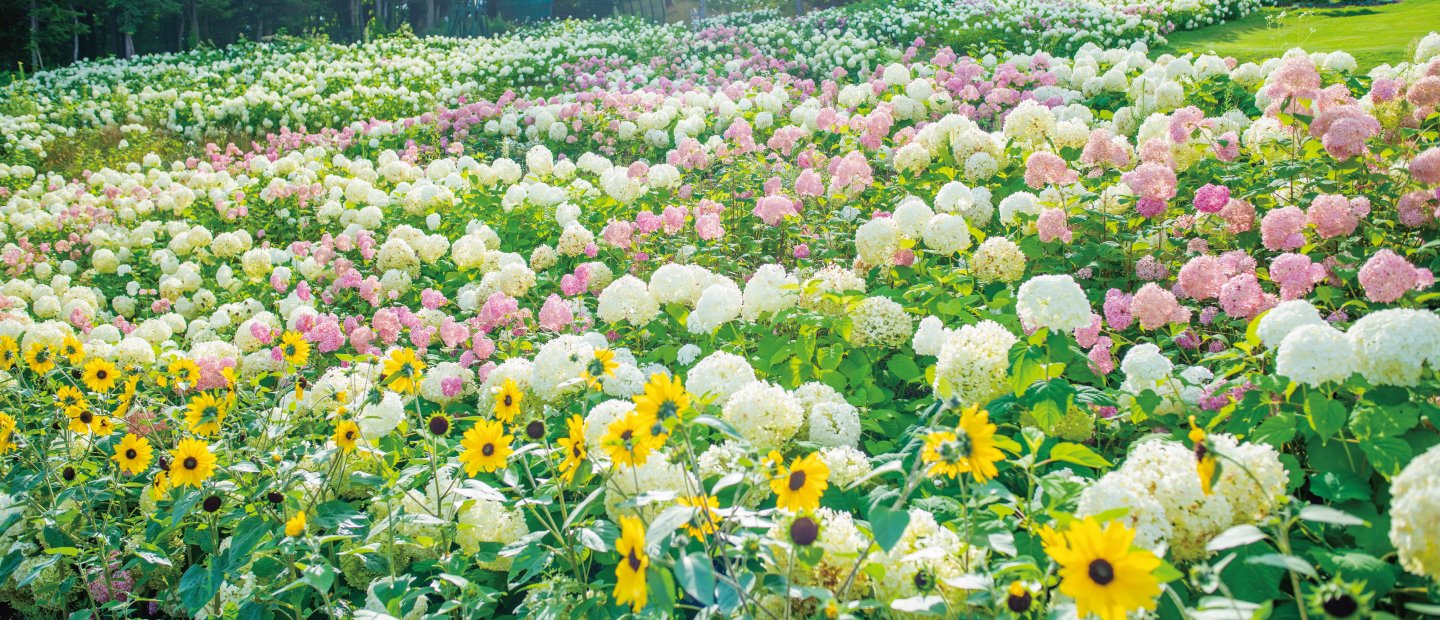 About 120,000 flowers bloom in summer along the 2.5-kilometer flower road that stretches from the resort hotel to the amusement park.
Among these flowers, we recommend the 25,000 Annabelle that dot the roadside and the amusement park, making it a popular photo-op spot for visitors.
Horseback Riding: Multiple routes available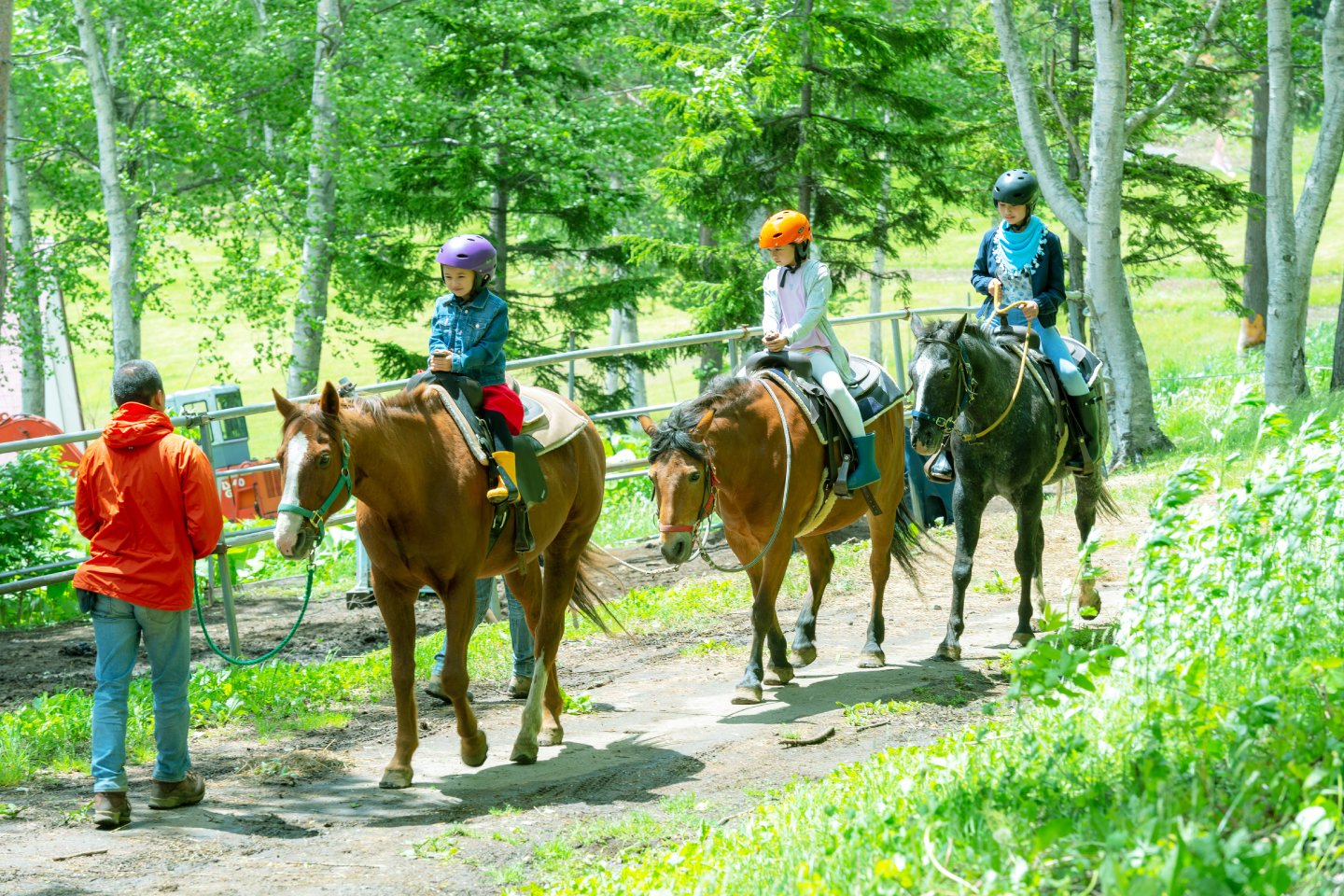 Horseback riding is a noble and elegant sport. There are several horseback riding routes in Rusutsu, either long or short, far or near.
Animal Healing: Close petting with sheep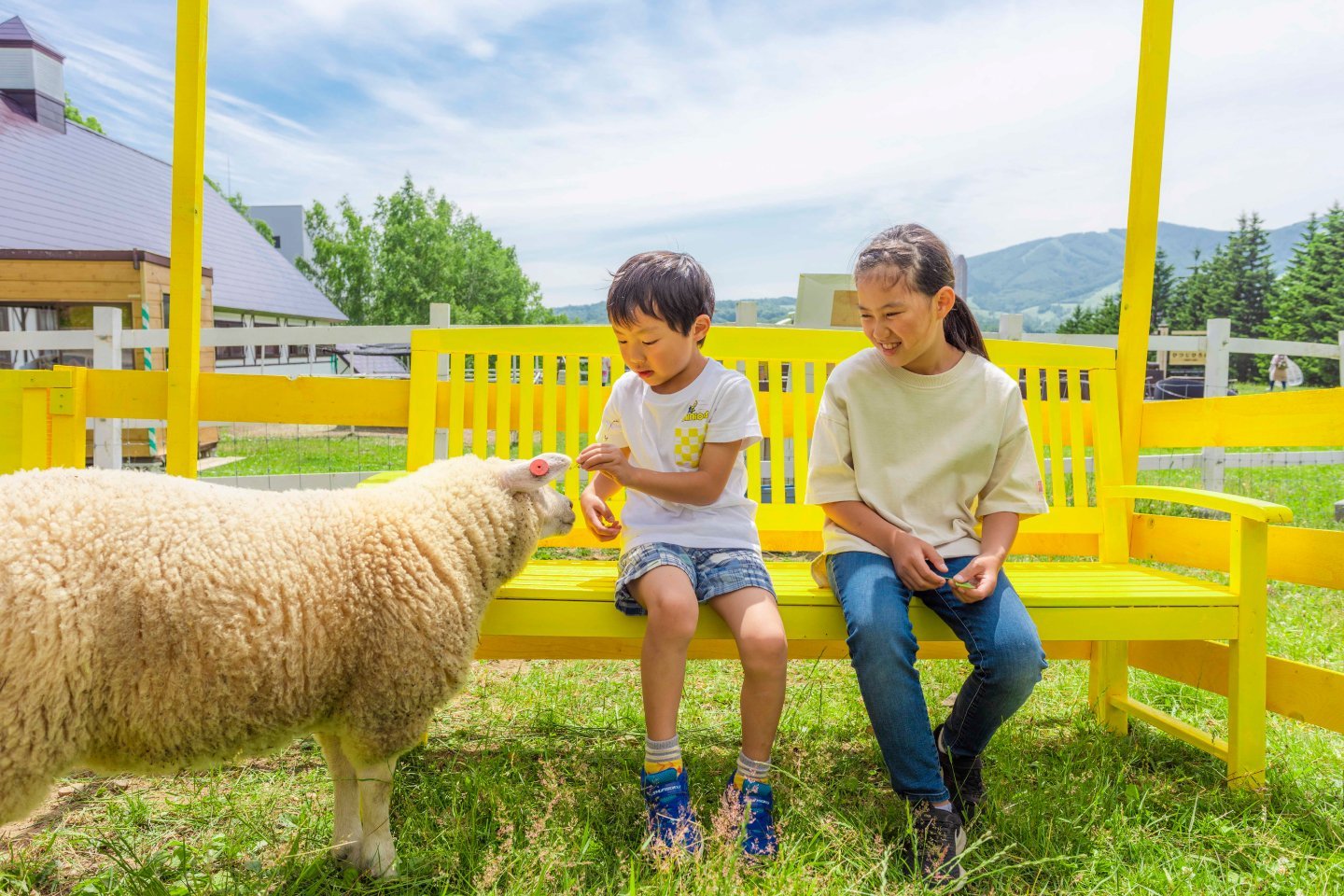 On Sheep Ground Area adjacent to the resort hotel, you can get close to the fluffy sheep, feel the feel of the wool with different characteristics of different species, and also capture the wonderful moment of interaction with the sheep.
Outdoor Super Jumbo Pool: Refreshing vacation life in high summer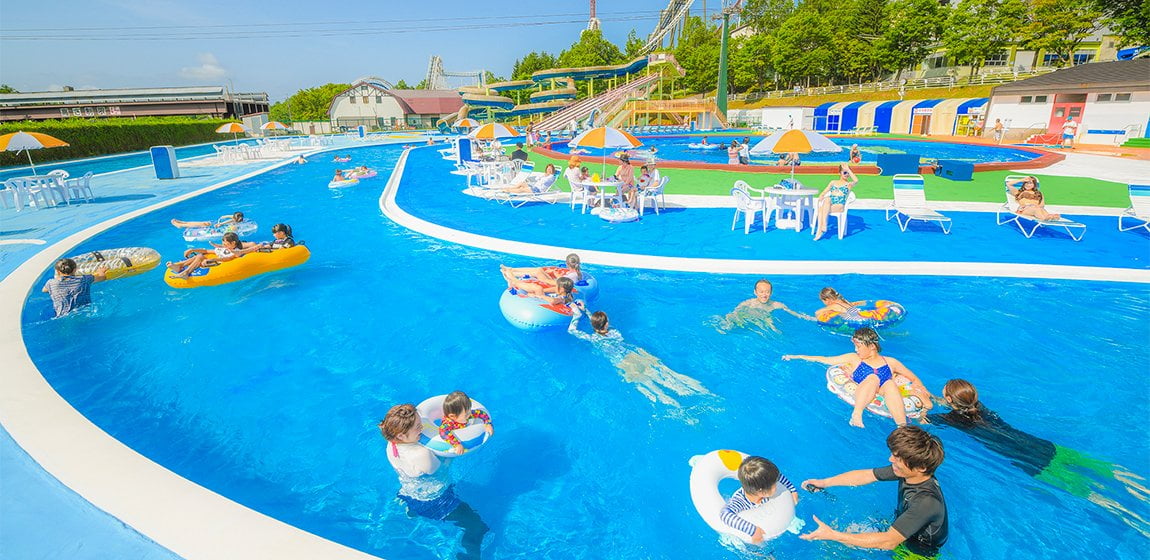 The outdoor super jumbo swimming pool, which is open for a limited period of time during the summer vacation, can be entered and utilized with the amusement park ticket.
Fireworks Festival: The starry night sky is extra bright in summer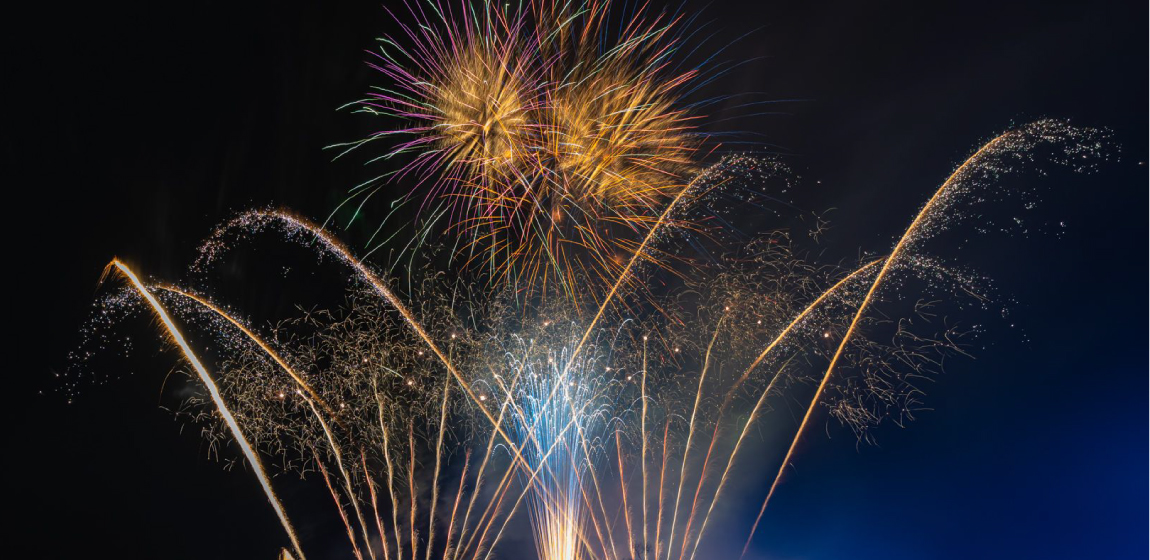 Summer in Hokkaido is not without fireworks displays that light up the night sky! Rusutsu will hold a number of fireworks shows during the summer holiday, so the summer nights are bound to be colorful!
Rusutsu Resort: A base for the tourist area of Toyako, Niseko, and Shikotsu Lake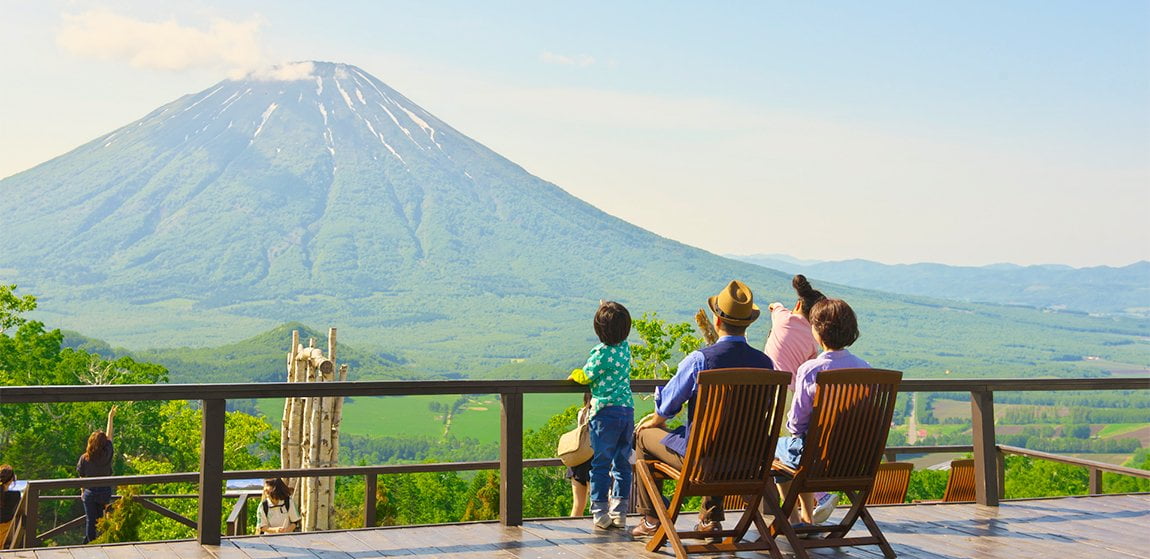 Rusutsu is close to a number of scenic spots, and is the perfect place to stay for a trip to Toyako, Niseko, and Lake Shikotsu in 30 minutes by car, 40 minutes, and 50 minutes respectively.
We are looking forward to seeing you and your family, and friends at Rusutsu Resort.