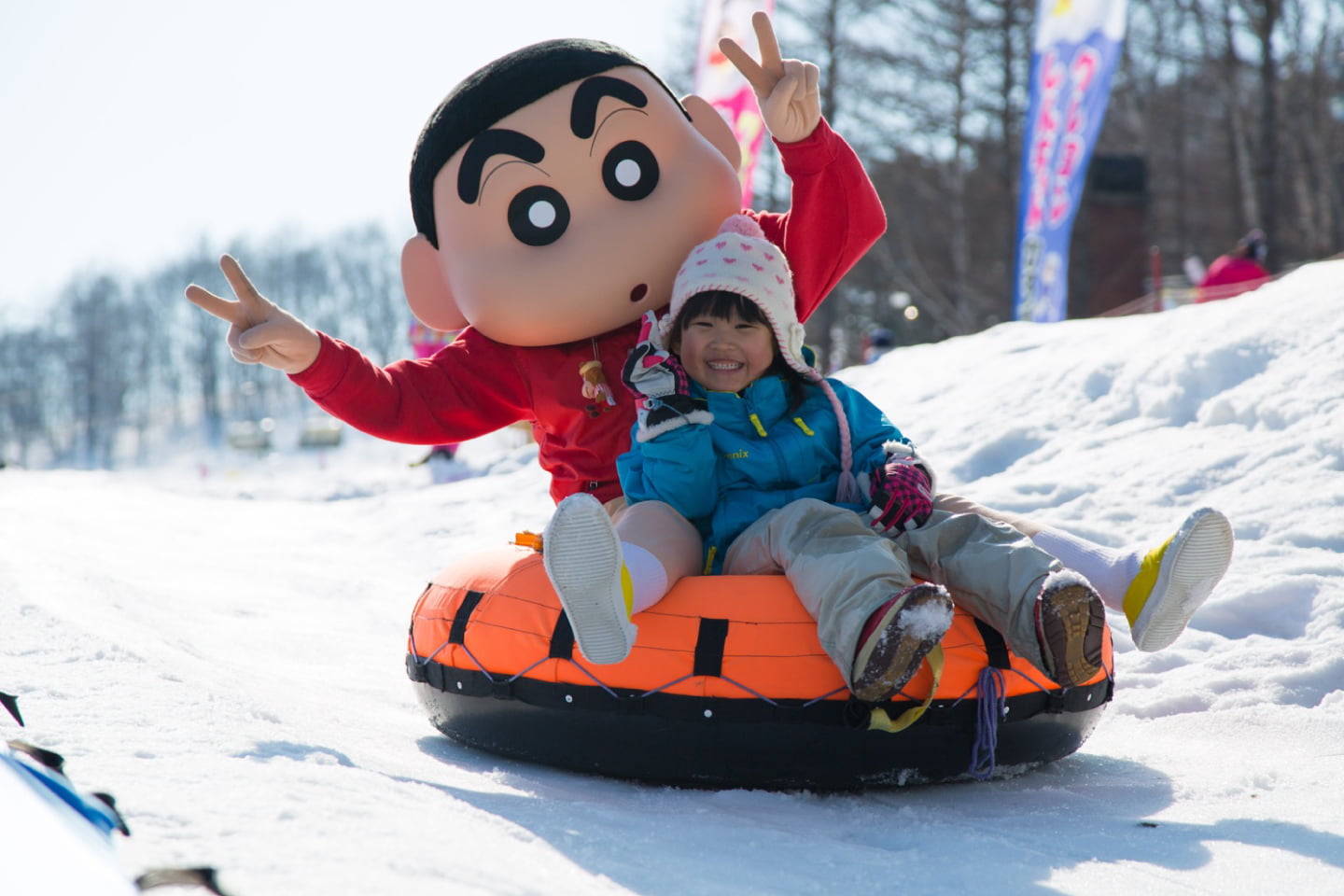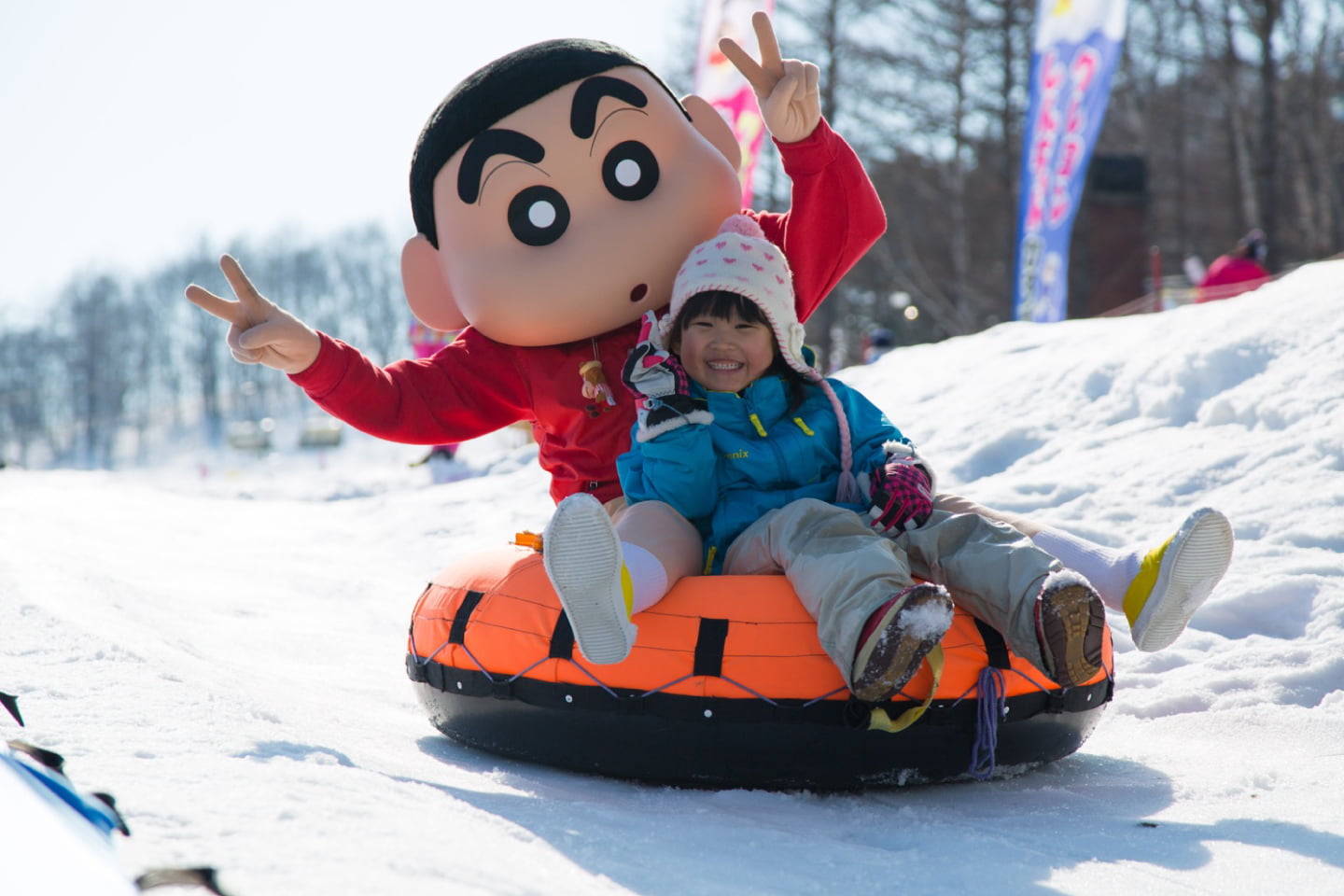 Crayon Shinchan Kid's Park
― West Mt. ―
No need for skis or snowboards. This snow playground is guaranteed fun for the whole family
Featuring gentle terrain, this snow playground is set up with facilities for sledding, tubing, and snow biking. The park also has snow escalators, making it easier for young kids to throw themselves into fun snow play.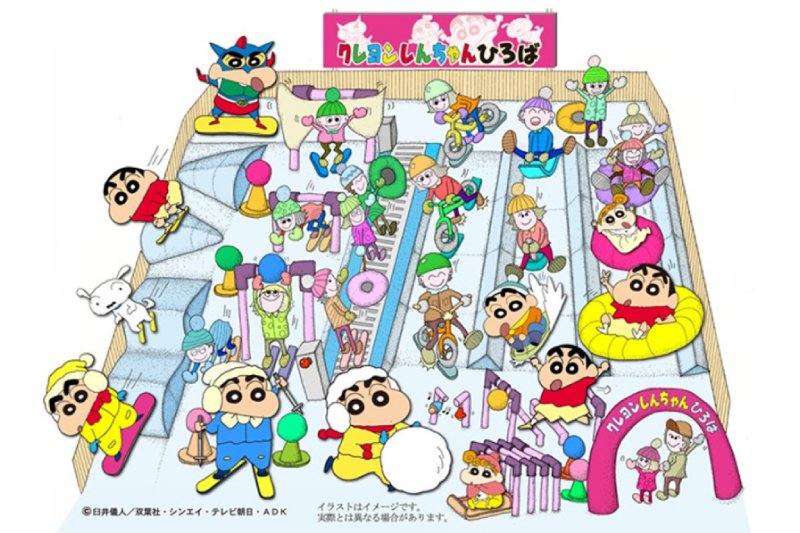 A snowplay area that's fun for kids and adults alike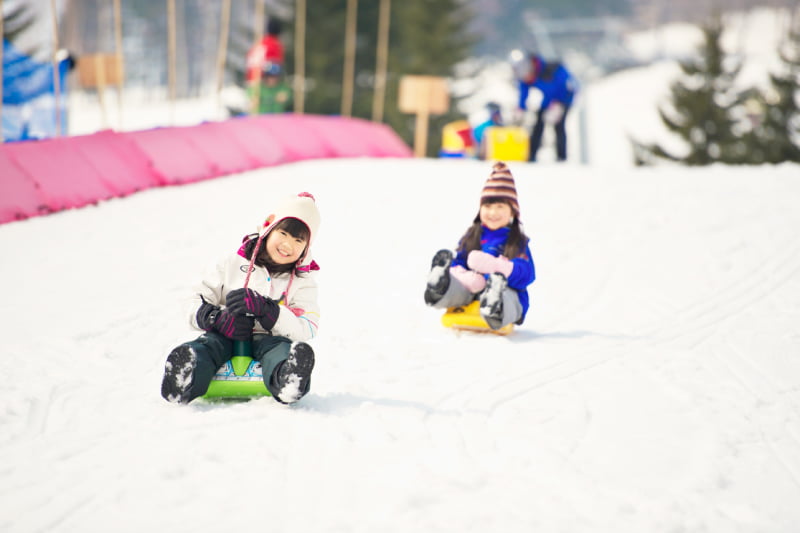 Try out tubing, sledding and snow biking to your heart's content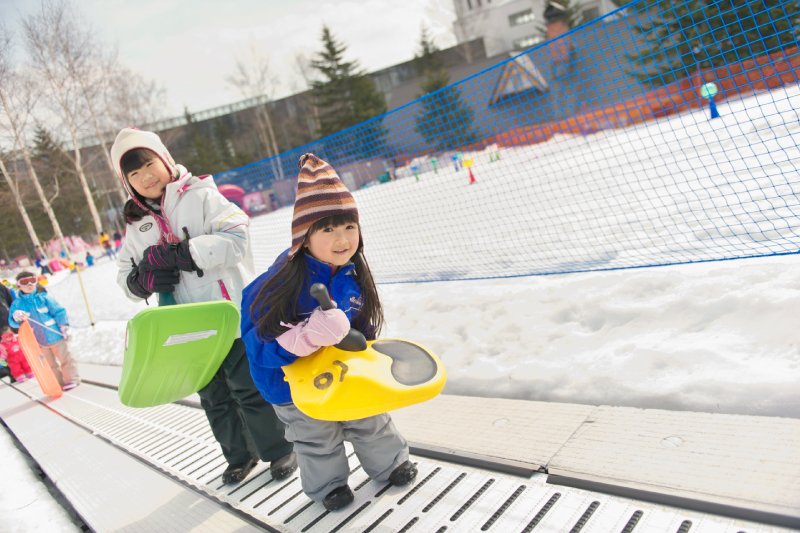 Use the snow escalators to help you get around, and stay active all day - there's so much fun to have!
Park Information

Level

Beginner

Usage Fee (tax included)

1,300 JPY

・No fee applies to children under the age of three.
・The fee for parents/guardians accompanying children is 1,300 JPY/person.
・No extra fee is applied for the snow escalators, tubing, sledding, and snow biking.
・Feel free to come and go as you please during the business hours on the same day.

 
Park Items

・Snow escalators
・Snow tubes
・Sleds
・Snow bikes
*Feel free to use the above equipment/items at your leisure.

 
Precautions

・For your safety, this park may be closed for the day due to inclement weather or snowfall conditions.
・This park is owned by Pandaruman Co., Ltd., which is a member of the Japanese Society for Physical Education of Young Children.
This Crayon Shinchsn Ski lesson program is a patent of Pandaruman Co., Ltd.
Operating Period

10/12/2022 - 02/04/2023

Operating Hours

9:00 - 16:00
Map