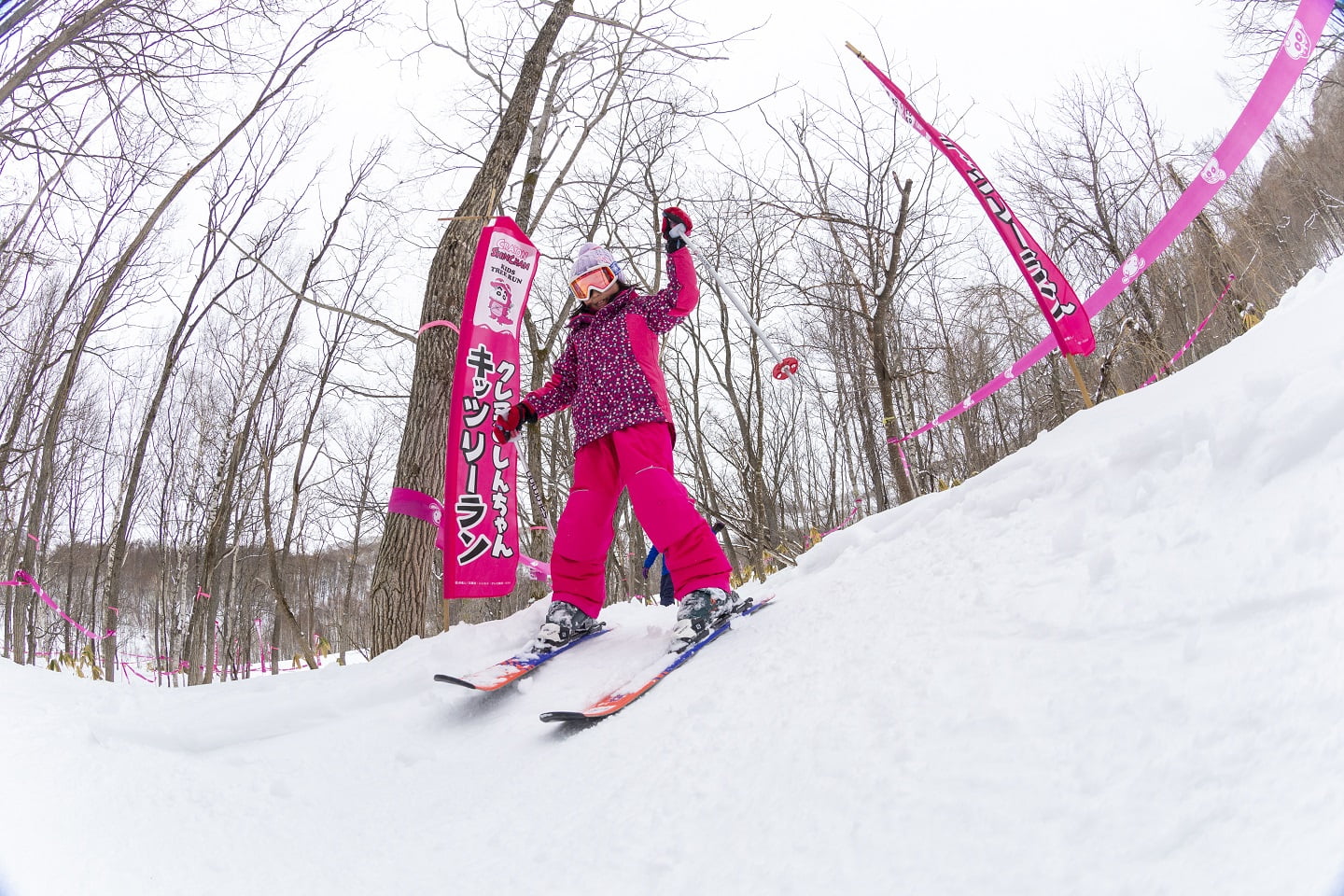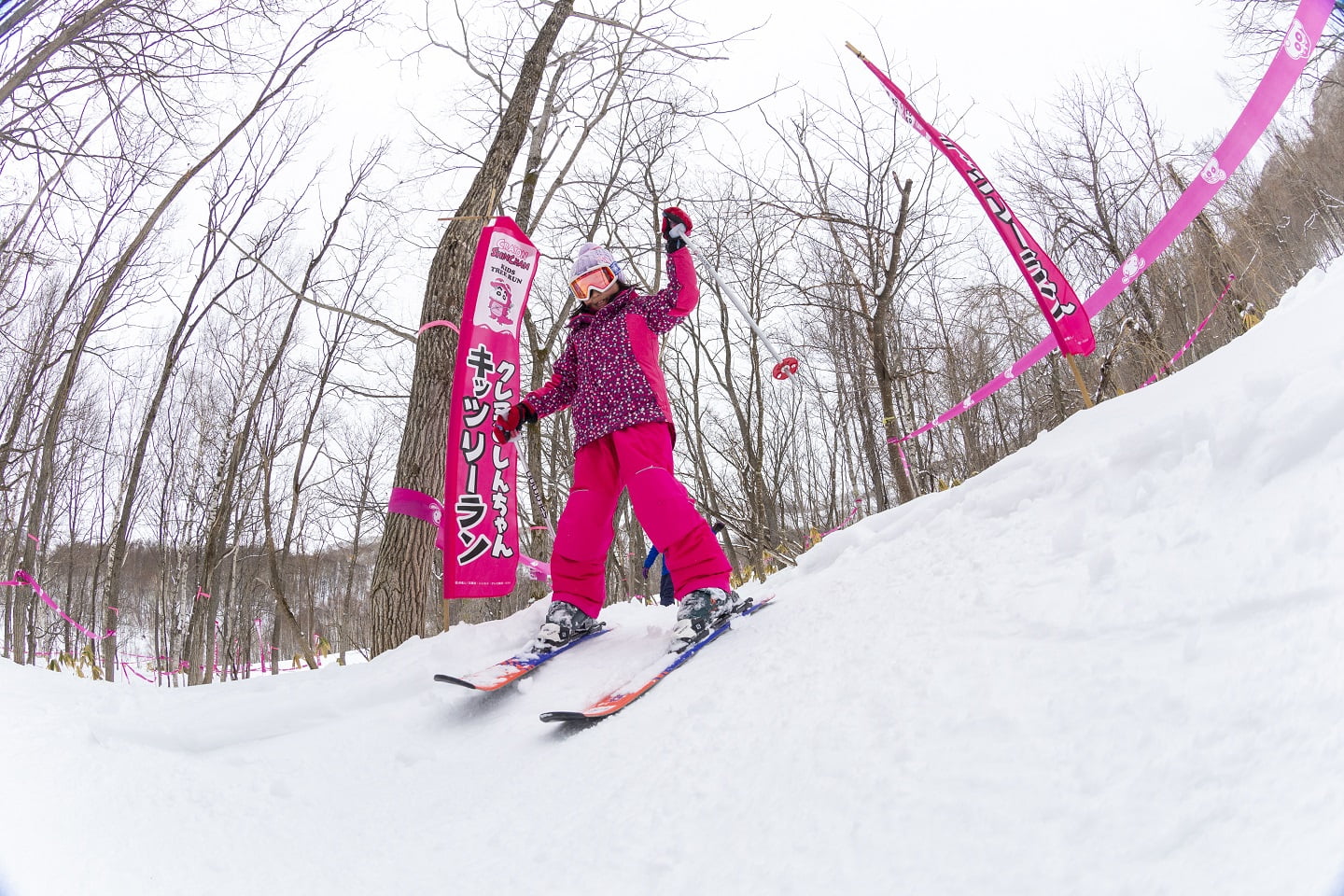 Crayon Shinchan Tree Run
― West Mt. ―
Cruising through the forest, kids will feel like they're running an obstacle race. They'll love this beginner-friendly trail, thoughtfully designed to keep speed under control
An adventurous ski trail for kids who have just learned to ski or snowboard on their own. Crayon Shinchan Tree Run is a special trail set among the trees. Weaving through the forest, this kid-friendly tree run takes them on a safe but exciting journey, like an obstacle race, without going too fast.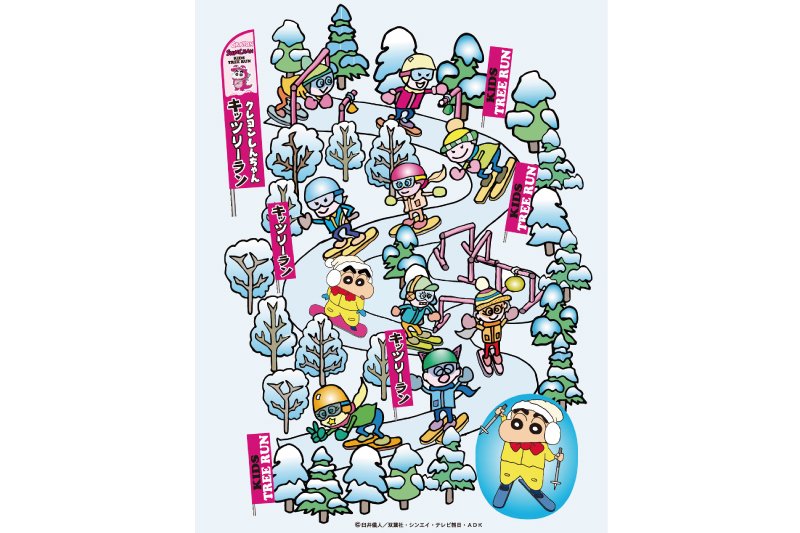 Take this trail for a snowy journey through natural forest
Park Information

Level

Beginner / Intermediate / Advanced

Lift pass holders are free to entry without taking the Crayon Shinchan Ski lesson.

 
Precautions

・For your safety, this park may be closed for the day due to inclement weather or snowfall conditions.
・This park is owned by Pandaruman Co., Ltd., which is a member of the Japanese Society for Physical Education of Young Children.
・This Crayon Shinchsn Ski lesson program is a patent of Pandaruman Co., Ltd.