07/11/2022
Hokkaido Seafood Fair (Vol. 1): Seasonal seafood dishes available at all restaurants in December!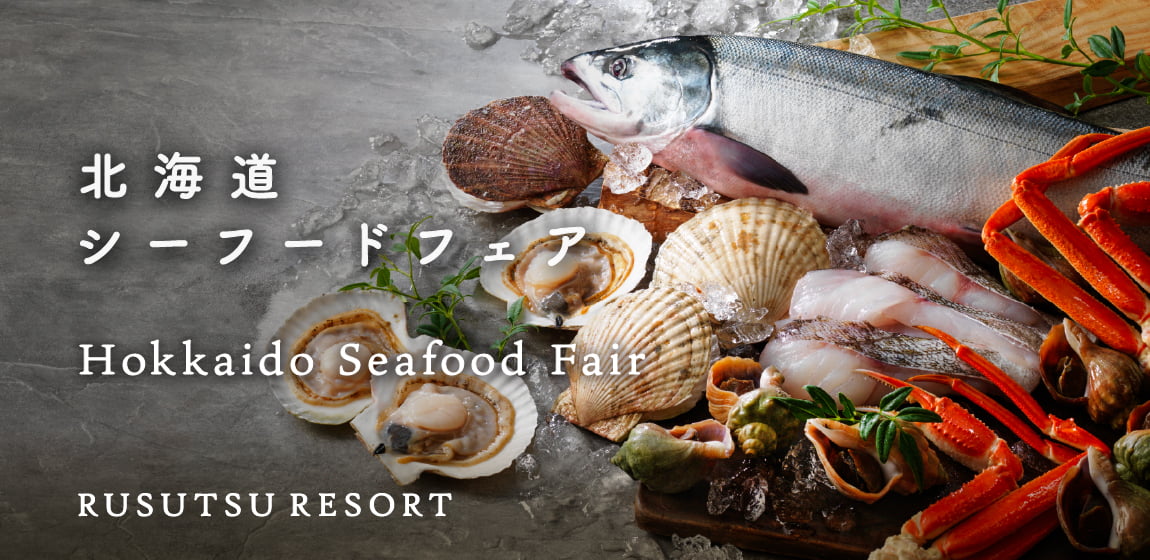 Rusutsu Resort will hold the "Hokkaido Seafood Fair" this winter to offer a wide variety of delicious Hokkaido seafood dishes, the first of which will be served in December and the second in January. Please enjoy a variety of seafood dishes at Rusutsu Resort.
Hokkaido Seafood Fair Vol. 1
Rusutsu Resort Hotel & Convention
26/11 – 18/12, 26-28/12, 2022
The Westin Rusutsu Resort
03/12 – 28/12, 2022
※Except for the period, Christmas and New Year's menus will be available at each restaurant.
The Westin Rusutsu Resort All-Day Dining Atrium: "Hokkaido Bouillabaisse" As The Main Dish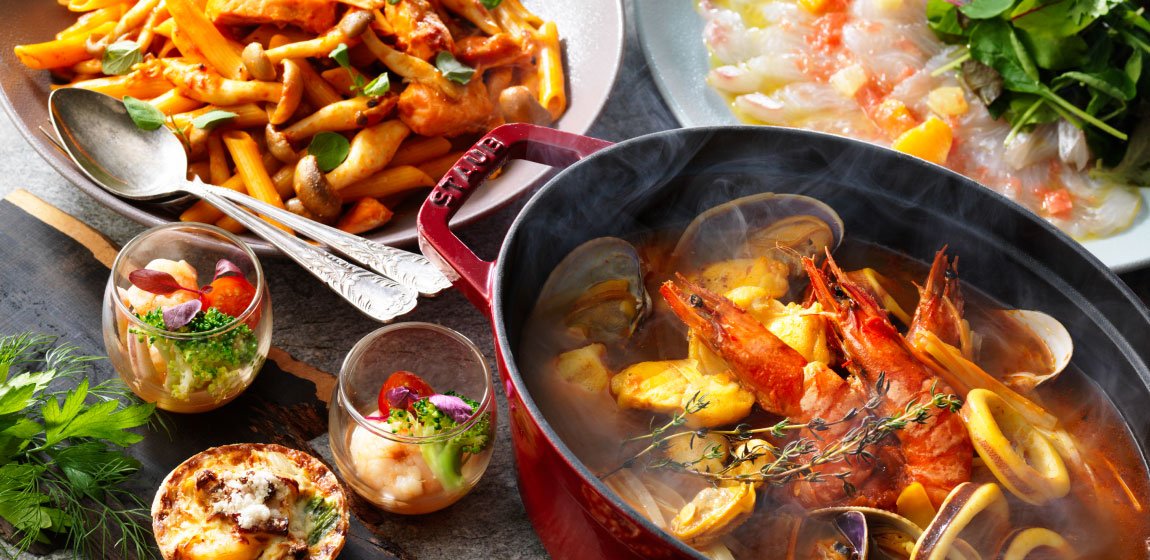 The Westin Rusutsu Resort "All-Day Dining Atrium" offers a buffet featuring a variety of seafood dishes with "Hokkaido Bouillabaisse" as the main dish. The chef has carefully selected a variety of fish and shellfish, including anglerfish, clams, squid, tomatoes, and prawns. The bouillabaisse is filled with the flavor of each ingredient condensed in the soup.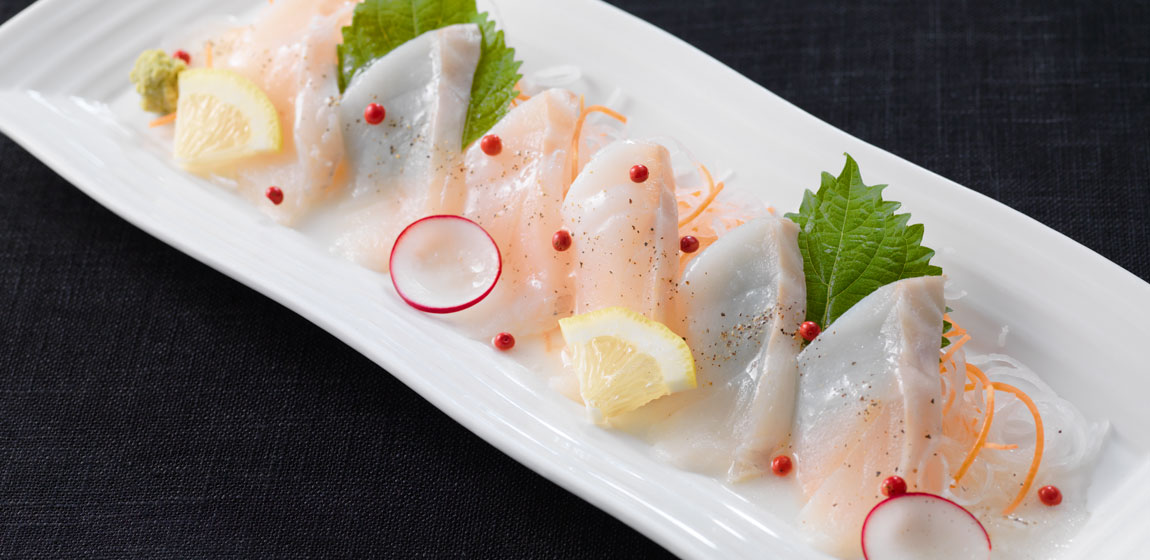 During the Seafood Fair, boiled snow crab is served. The sweet and juicy snow crab is served as much as you can eat. Other appetizers include "Bastard Halibut Carpaccio with Citrus Fruit" "Seafood Ceviche" and "Shrimp and Scallop Quiche". For pasta, we offer "Tomato cream penne with salmon". Please enjoy the delicious taste of Hokkaido's fish and shellfish in abundance.
All-Day Dining Atrium
The Westin Rusutsu Resort 1F
Buffet Restaurant Oktoberfest: Live Cooking Of Seafood And Salmon Dishes Recommended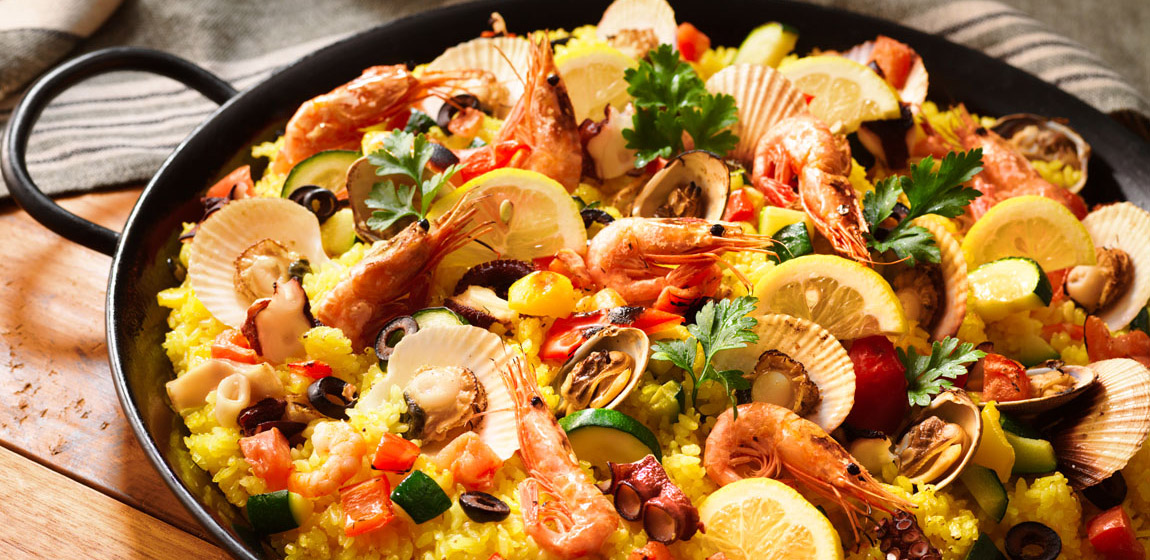 Oktoberfest, located in the Rusutsu Resort Hotel & Convention, features a chef's kitchen serving fresh dishes and will serve dishes featuring salmon, which is in season from fall to winter.
"Salmon Chanchan-Yaki", a light red salmon topped with rich miso and butter, is a traditional dish from fishing towns in Hokkaido. Originally, in Hokkaido's fishing towns, people used to gather together on the beach around a large griddle to enjoy this seasonal delicacy. The flavor from the vegetables and the special sweetened miso enhances the deliciousness of the salmon.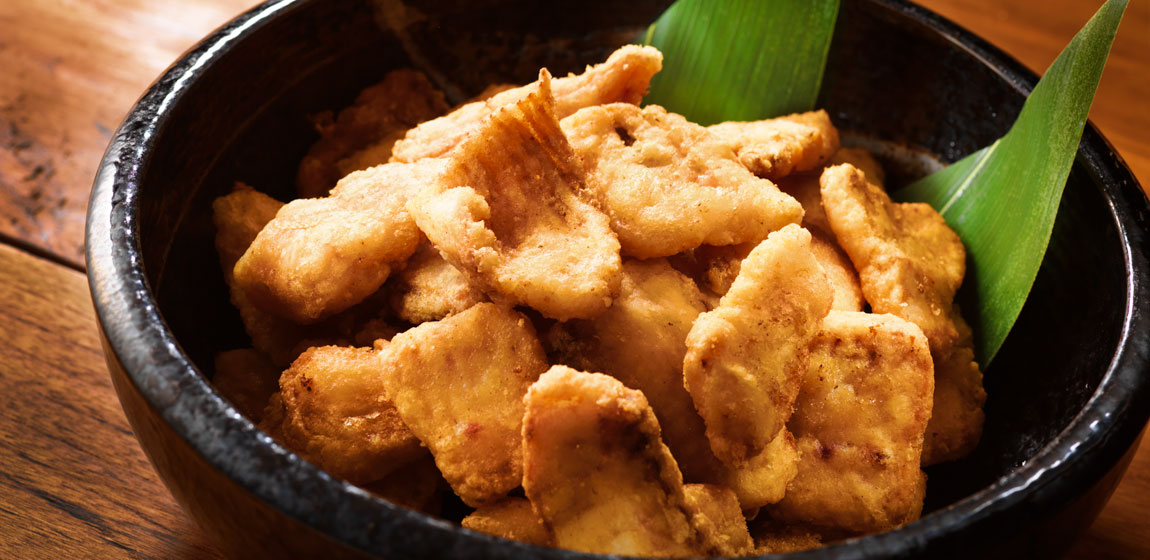 In addition to, the "Northern Japan Oyakodon" is also offered, a bowl of rice topped with autumn salmon in season combined with seafood and salmon roe like jewels. This colorful dish, arranged in the style of scattered sushi, is a dish that is both pleasing to the eye and to the appetite.
Other limited-time dishes such as seafood curry, pasta, fried cod, and anglerfish are also available. Please enjoy Hokkaido's delicacies in abundance here.
Oktoberfest
Rusutsu Resort North Wing 1F
Izakaya Kakashi: Savor Hokkaido Seafood In A Japanese-style Bar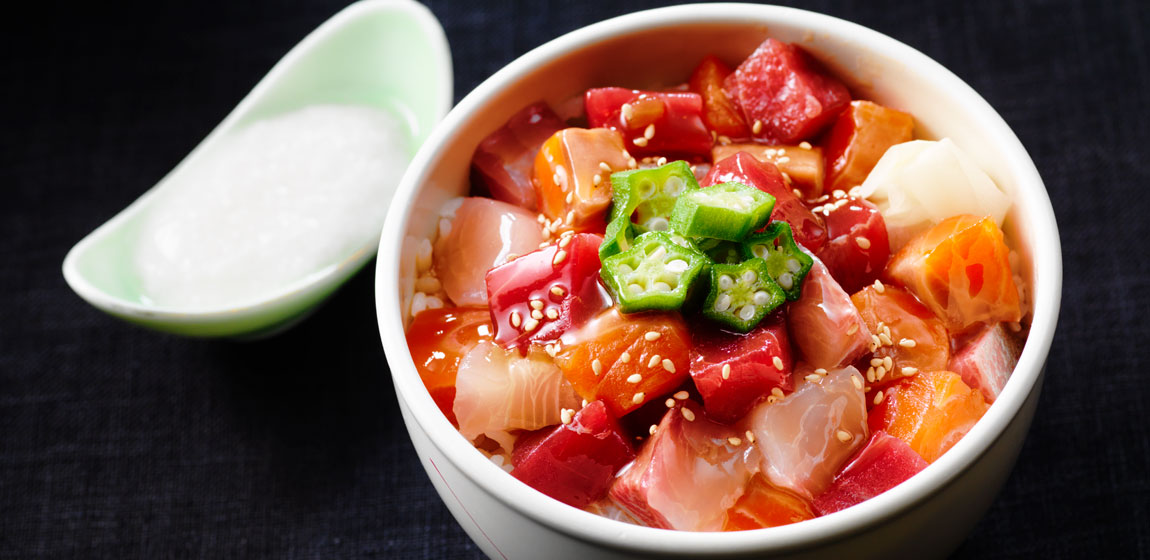 Izakaya Kakashi, popular with visitors from outside Hokkaido and overseas, offers "Kaisen Kamameshi" cooked on the table and "Crab Cream Croquettes" recommended by the chef, available only during the season. The "Kaisen Kamameshi" made in a small pot is an appetizing dish with the aroma of autumn salmon, shrimp, crab, and flavorful roasted rice.
Izakaya Kakashi
Rusutsu Resort Highland Lodge 1F
Pub Cricket: Seafood Burgers Served In An Open Space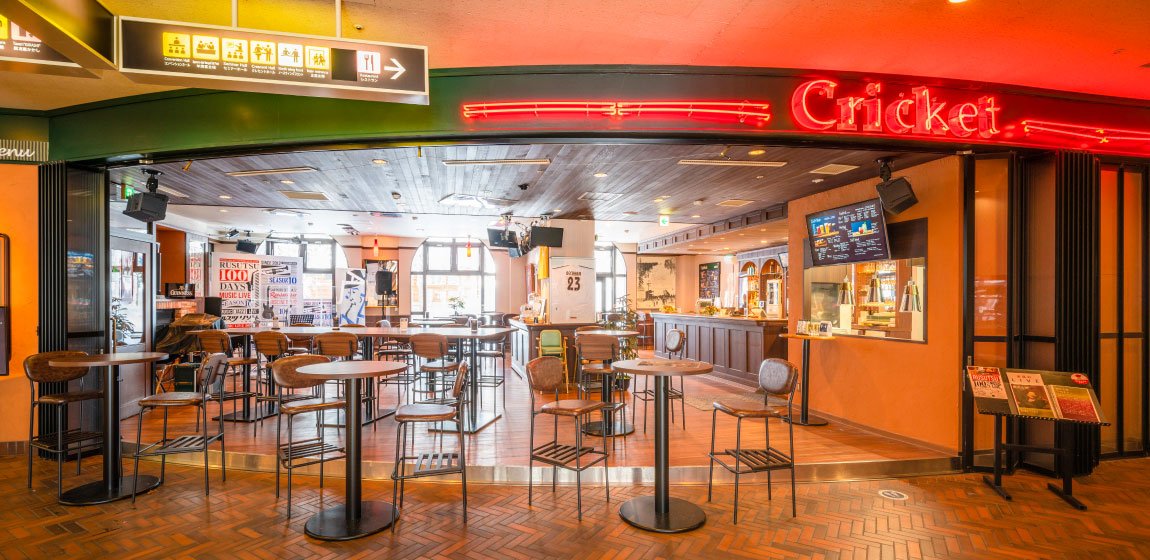 Cricket is a pub where you can enjoy craft beer in an open space. This pub, which featured dishes grills, and hamburgers, also offers a seasonal menu. The "Hokkaido Scallop Fried Burger", made with fried scallops from Hokkaido and topped with a generous amount of tartar sauce, is a unique northern hamburger with the flavor of scallops spreading in your mouth. In addition, the "Salmon Pate Burger", which is made by chopping Hokkaido salmon into patties and grilling them juicy, is a dish in which you can enjoy the deliciousness of salmon. Serve with your choice of teriyaki sauce or tartar sauce.
Both are available only during the Seafood Fair. Please enjoy them with your favorite drink.
Pub Cricketト
Rusutsu Resort South Wing 1F
Hokkaido Seafood Fair Vol. 2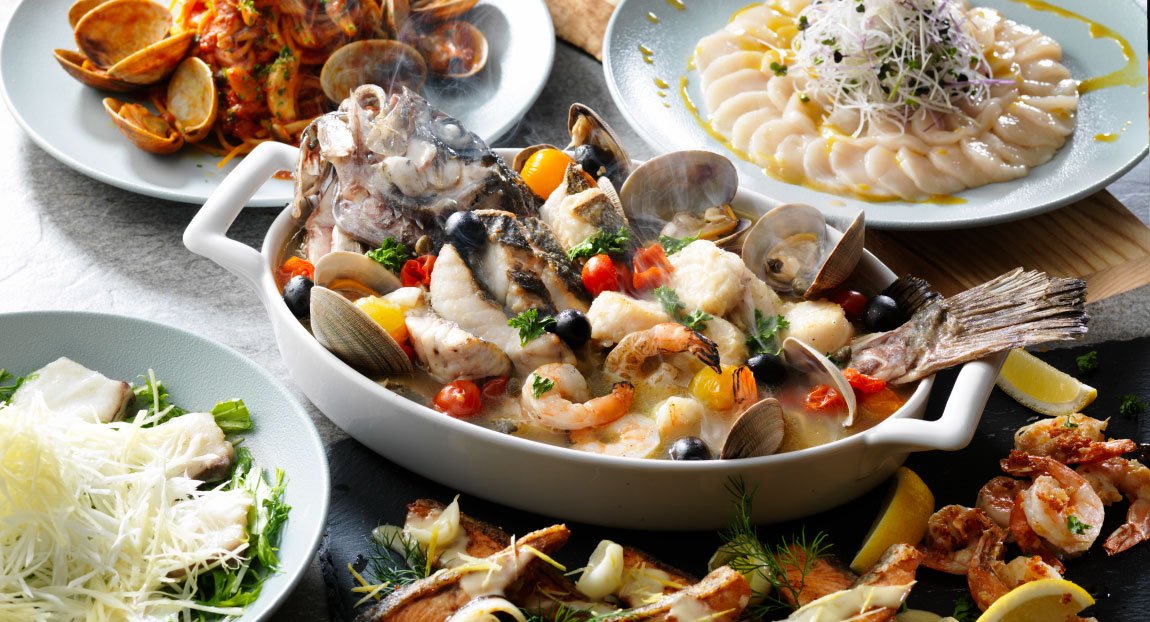 The second edition of the Hokkaido Seafood Fair will be held from 4/1~31/1, 2023. New dishes will be available at each restaurant, so please look forward to it!
※Menus may differ from store to store during the Christmas season (2022/12/19-25) and year-end and New Year's holidays (29/12 – 3/1, 2023).