23/06/2023
The "Rusutsu Pork & Summer Vegetable Fair" is Coming in July!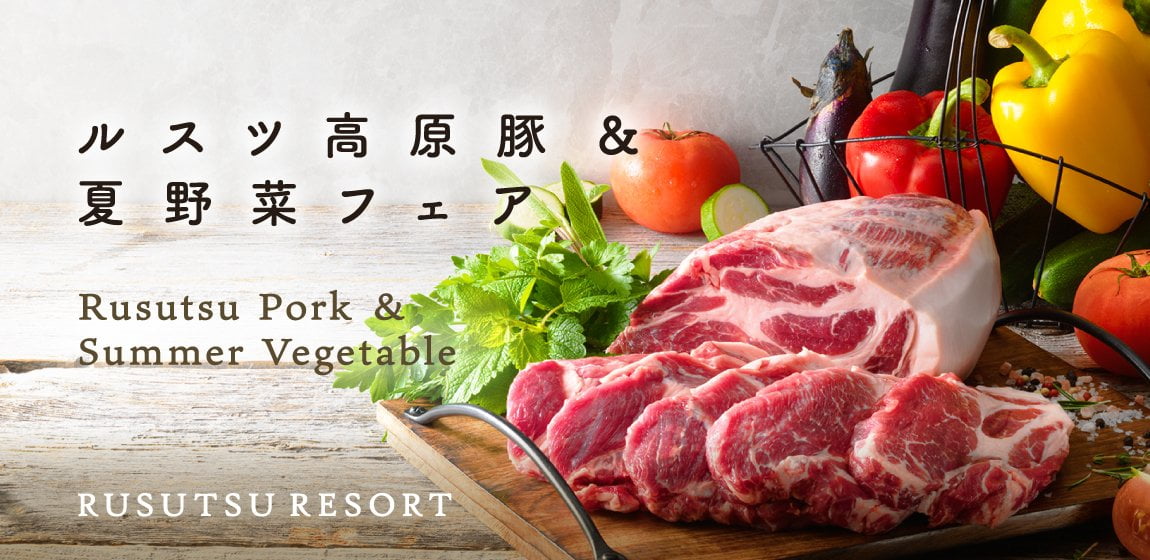 Rusutsu Resort will hold "Rusutsu Pork & Summer Vegetable Fair" from July 1 to July 31, sampling Rusutsu Pork, a local brand pork raised in Rusutsu, and summer vegetables bathed in sunshine. The local brand pork from Rusutsu Village and fresh summer vegetables are a perfect match! Let's eat well and get through the hot summer.
*Amusement park ticket or hotel stay is required to enter Rusutsu Resort Hotel & Convention (The Westin Rusutsu Resort is available without amusement park admission or hotel stay).
Rusutsu Pork: raised at Nishihara Farm in Rusutsu Village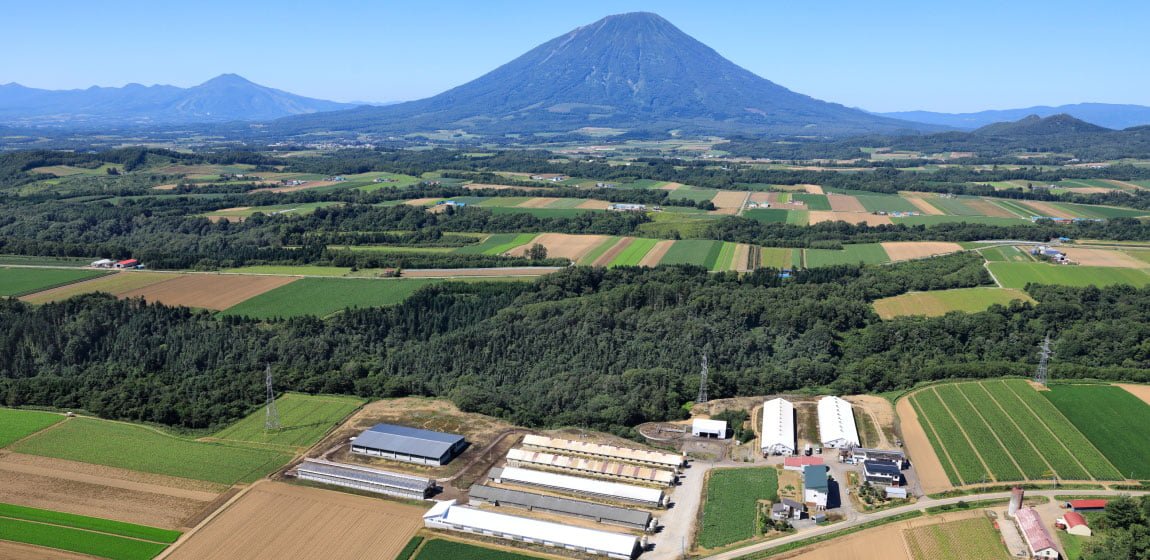 Rusutsu Pork has a higher total amount of free amino acids, which is an indicator of flavor and softness of texture, than most domestic pork, and a higher total amount of peptides, which are related to richness and mildness. It also has an excellent ratio of saturated fatty acids, which are considered to add to the sweetness and aroma of the fat, and a low ratio of unsaturated fatty acids such as linoleic acid, which gives the fat a good flavor. Summer vegetables are sure to go well with such a high-quality brand of pork. Summer vegetables, which are high in water content, contain a lot of potassium and minerals, and are expected to have synergistic effects such as relieving fatigue, preventing dry skin, and lowering blood pressure and cholesterol.
All-Day Dining Atrium: Enjoy the taste of Rusutsu Pork!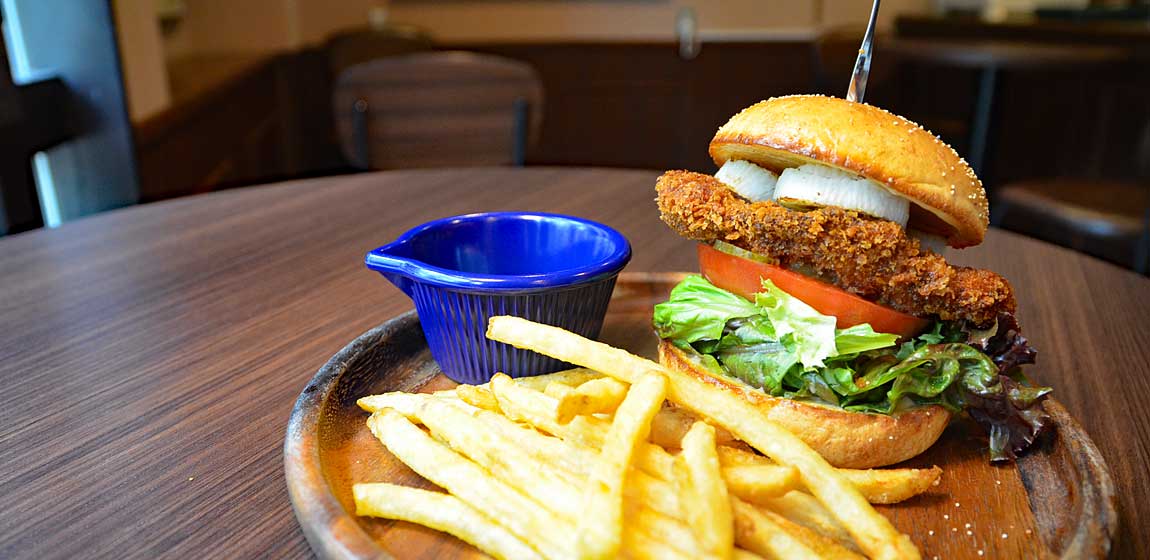 The All-Day Dining Atrium on the 1st floor of The Westin Rusutsu Resort will offer a variety of dishes using Rusutsu Pork in July. At the buffet dinner, we recommend the "Fried Rusutsu Pork with herbs & bread crumbs" and the "Rusutsu Pork and Turnips sautéed in Spanish style" which are marinated in white wine and vinegar used in Spanish cuisine to bring out the tenderness of the meat. Both of these dishes are satisfying and allow you to enjoy the flavor of the meat. Other limited-time-only menu items include "Rusutsu Pork and Rusutsu Vegetable Sweet & Sour Pork" and "Summer Vegetable Salads.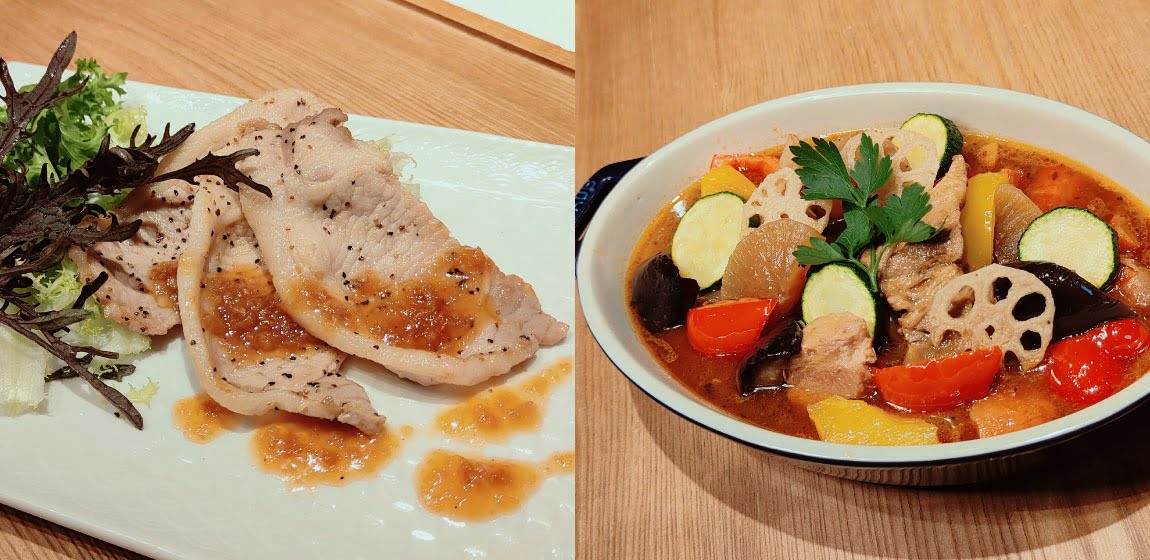 At lunch time, we offer "Sautéed Rusutsu Pork with Ginger Sauce" and " Cream Spaghetti with Rusutsu Pork and Cabbage" to enjoy Rusutsu Pork and Hokkaido's summer vegetables.
All-Day Dining Atrium
The Westin Rusutsu Resort 1F
Oktoberfest: Offers everyone's favorite menu, from adults to children
Oktoberfest, a popular buffet restaurant, offers Hokkaido's local delicacy, Soup Curry. Rusutsu Pork is topped with onions, carrots, bell peppers, okra, and eggplant. This soup curry is perfect for adults with its spicy hot flavor and sweetness of vegetables. For children, we recommend the "Rusutsu Pork and Eggplant Bolognese. The rich flavor of Rusutsu Pork and vegetables stewed together with the acidity of tomatoes is a perfect match for the eggplant, which is perfectly intertwined with the boiled pasta. At the chef's kitchen corner, the "Grilled Rusutsu Pork" is grilled in front of your eyes and served with Japanese onion sauce. In addition, "Pickled Summer Vegetables and Root Vegetables" is a dish of small tomatoes, bell peppers, cucumbers, shiso leaves, carrots, celery, and other vegetables accented with herbs and red pepper, perfect for a refreshing palate freshener.
Oktoberfest
North Wing 1F
Izakaya Kakashi: limited menus that are sure to make your drinks go down a storm!
The "Rusutsu Pork and Summer Vegetables with Tomato Sauce" features grilled pork loin with summer vegetables such as zucchini, eggplant, bell pepper, and okra in a tomato sauce that is both delicious and visually appealing. The "Rusutsu Pork and Summer Vegetable Ramen" was flavored with spicy miso to stimulate the appetite, and was designed so that customers could enjoy plenty of pork and summer vegetables.
Izakaya Kakashi
Highland Lodge 1F