23/05/2023
Rusutsu Camp Village opens on June 3! Group Charter Plans Available!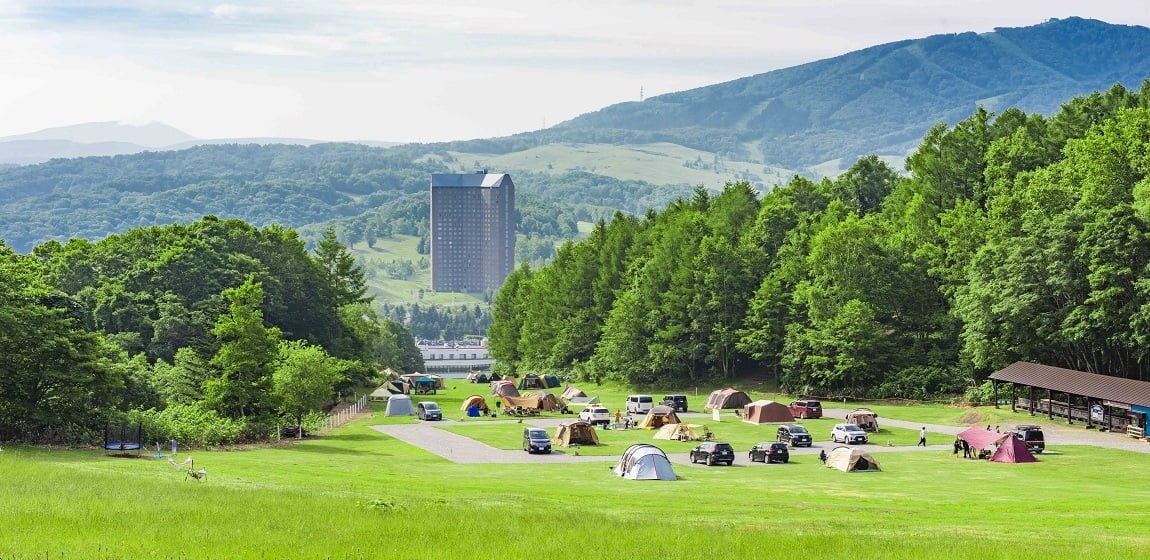 With warmer and more pleasant days approaching, it is the perfect season for camping. Rusutsu Camp Village will be open from Saturday, June 3, 2023. Located within the Rusutsu Resort, the campground offers easy access to the amusement park as well as the hot springs and other facilities in the resort hotel, and with a wide range of activities and rental items, it is a great place for families and beginners.
The big auto site is over 200 square meters! A relaxing time without worrying about your surroundings!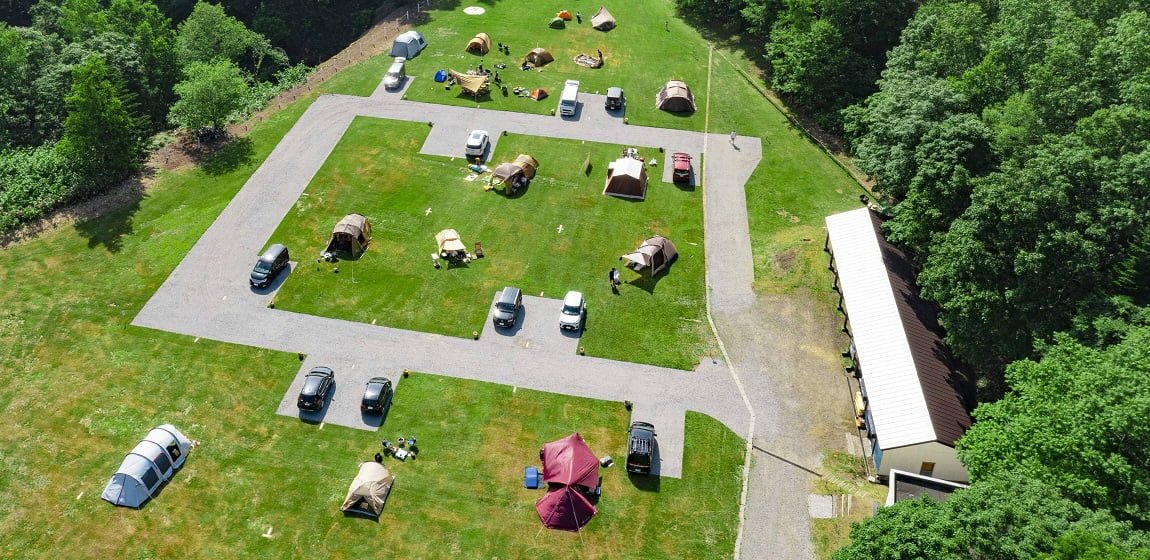 One of the camp sites, "Big Auto Site," is 18m x 13m, allowing you to enjoy camping in your favorite layout. You can park your car next to the site, so even families with a lot of baggage can easily carry their belongings. The management office, cooking facilities, and restroom are also nearby, making it very convenient.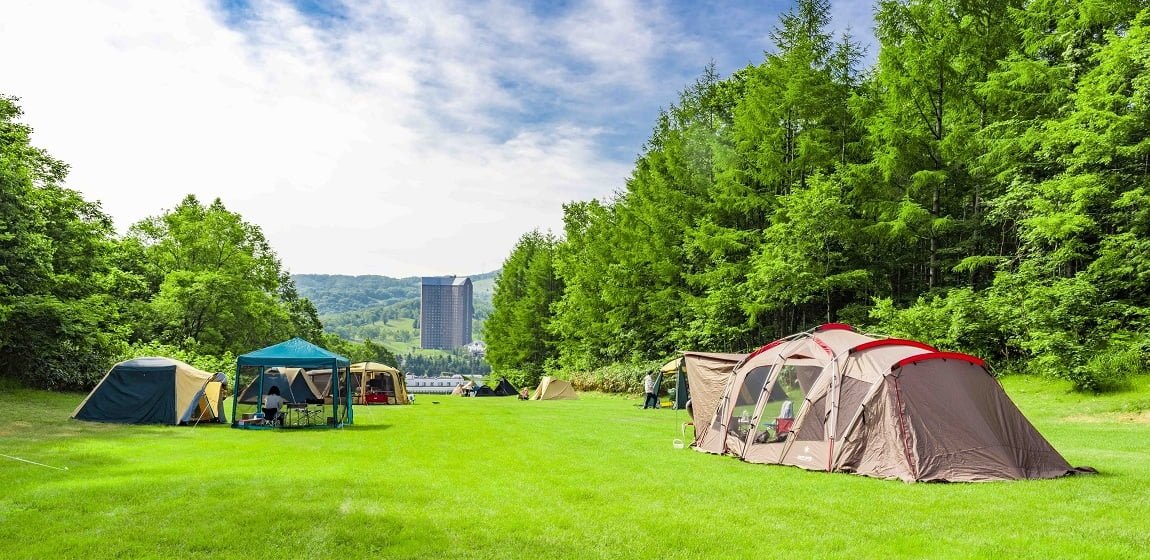 Free sites allow you to pitch your tent anywhere you like. "Free Site A" is close to the restroom and playground equipment such as trampolines and slacklines, while "Free Site B" is close to the resort hotel. Unlike big auto sites, free sites do not allow cars to be parked next to them, but parking spaces and handcart are available for convenient loading and unloading.
Enjoy camping with empty-handed! A Full Lineup of Rental Gears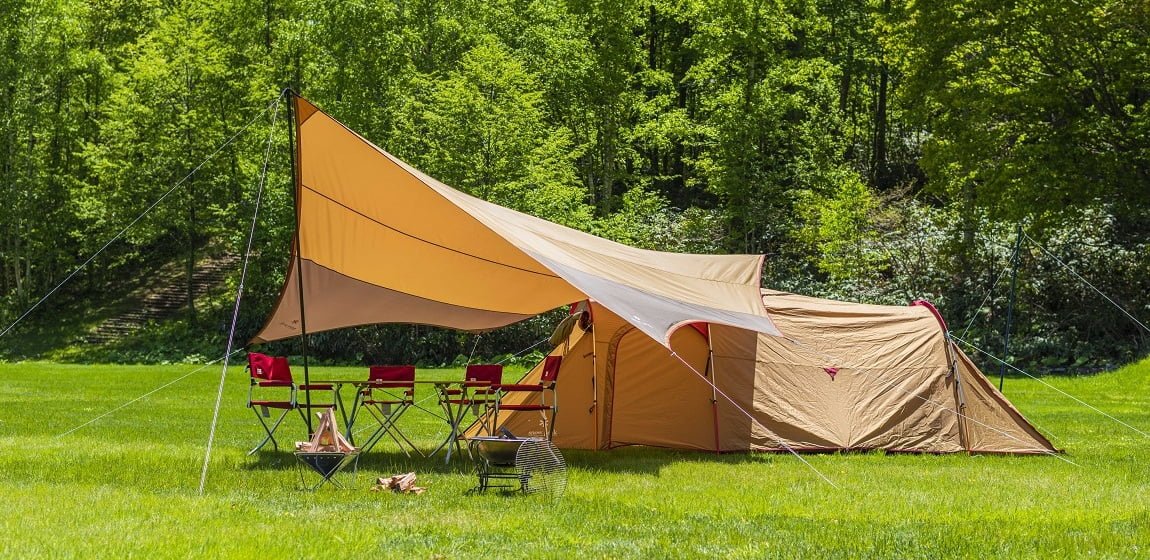 The "empty-handed rental set" includes a tent, tarp, table, chairs, BBQ stove, campfire and other necessary camping equipment, making it easy and safe to enjoy camping even without camping gears. Of course, single items are also available for rental.
Various facilities in the resort are also available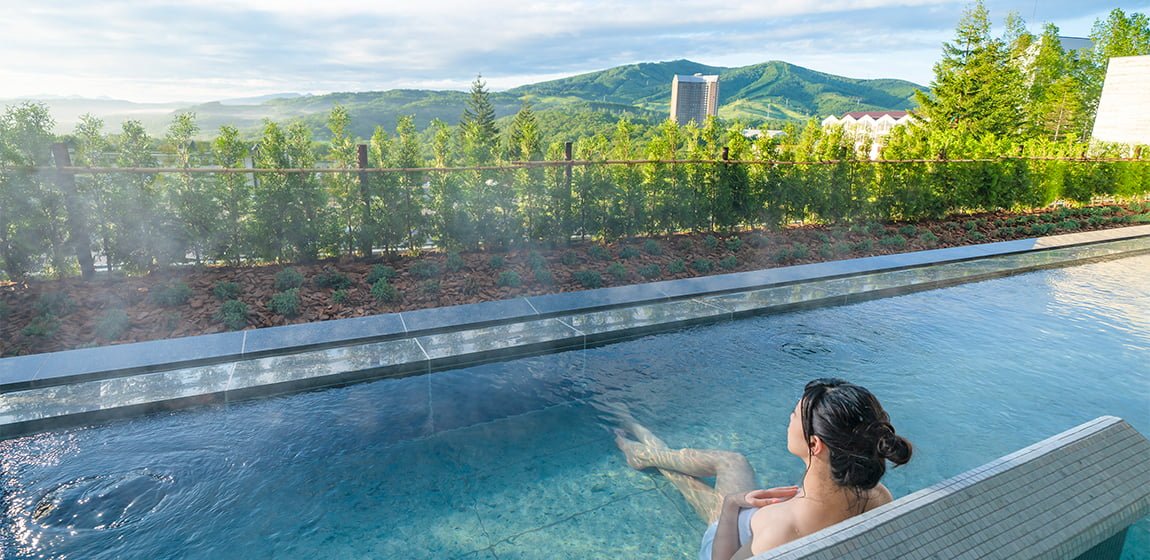 One of the nice features of the Rusutsu Resort is that campsite users can use the facilities within the resort. The entrance fee for the campsite includes admission to the hot spring and public bath, so you can enter the Rusutsu Onsen Kotobuki-No-Yu for free from the time you check in until you check out.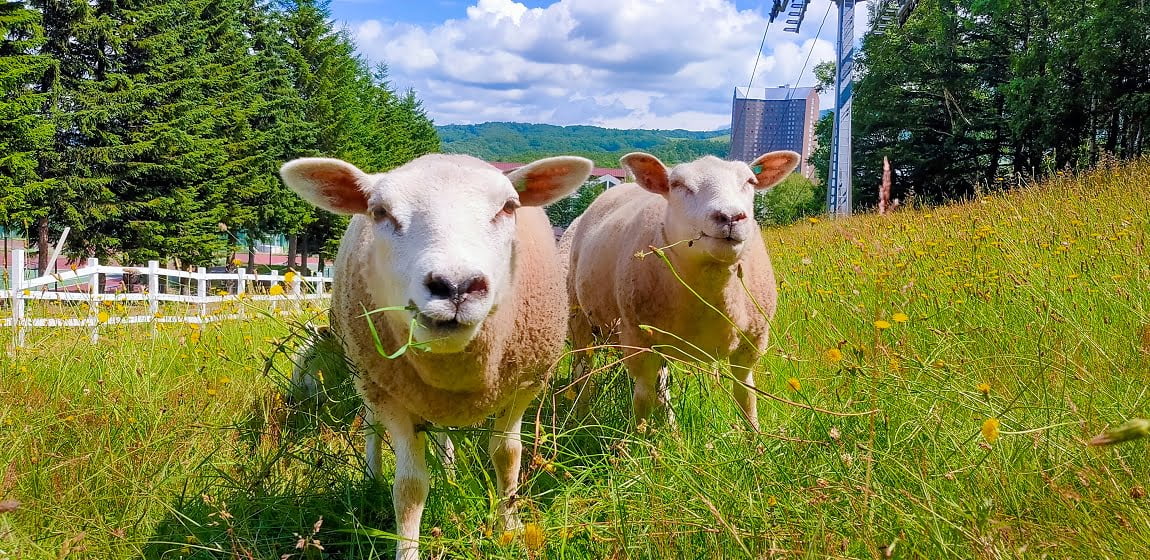 The Sheep ranch, located right next to the campground, is a relaxing spot where visitors can see about 20 sheep and ponies spending their time leisurely, and events such as "Sheep Petting" and "Sheepdog Show" will be held on limited dates from July.
※Sheep ranch is scheduled to open on June 17.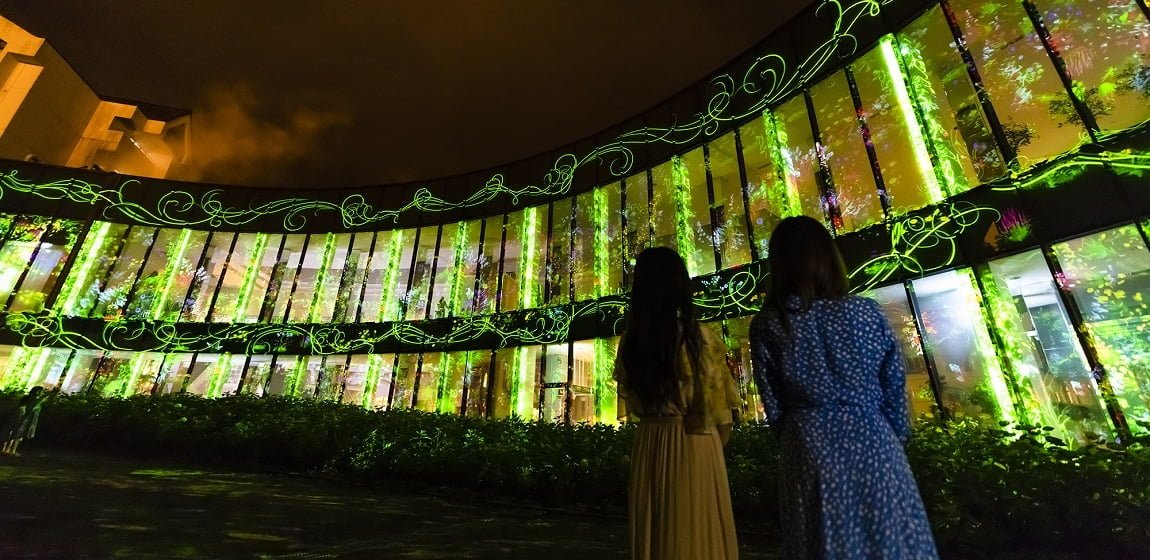 There are plenty of fun things to do at night as well. Projection mapping on the huge 50m x 13m glass wall of the hotel is held every day. During the summer vacation, you can also enjoy a "light maze" and a fireworks display for a limited time. Enjoying a resort stay while camping.
How about harvesting seasonal vegetables and making pizza together?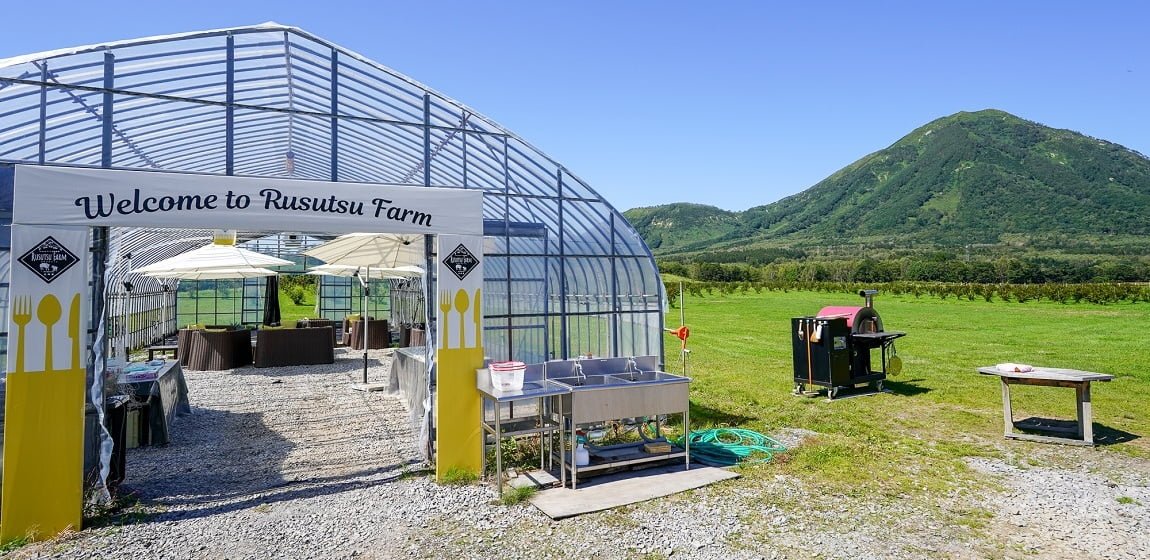 How about joining us for a harvesting and pizza making experience at our own farm, Rusutsu Farm?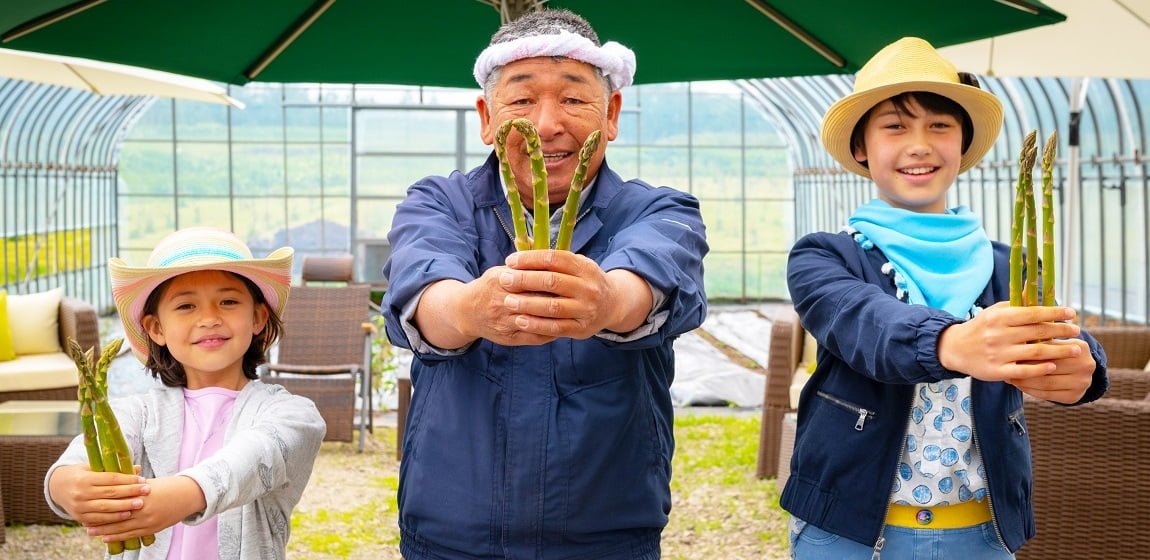 You will harvest seasonal vegetables and make pizzas with them as toppings. Freshly baked pizza made with freshly caught asparagus is truly exceptional. It is sure to be an unforgettable experience.
Asparagus Harvesting & Pizza Making
Group plans are also available for private use of the campground
For groups of 15 to 30 people, we offer a group plan that allows you to reserve the campground for your own private use. In addition to rental of a complete set of camping equipment, tent pitching and take-down services are also included, allowing everyone to enjoy camping with peace of mind and ease. This plan can be used for a variety of occasions, including camps for groups of friends, club camps, and corporate training camps.