08/11/2020
[Rusutsu Resort] Measures against COVID-19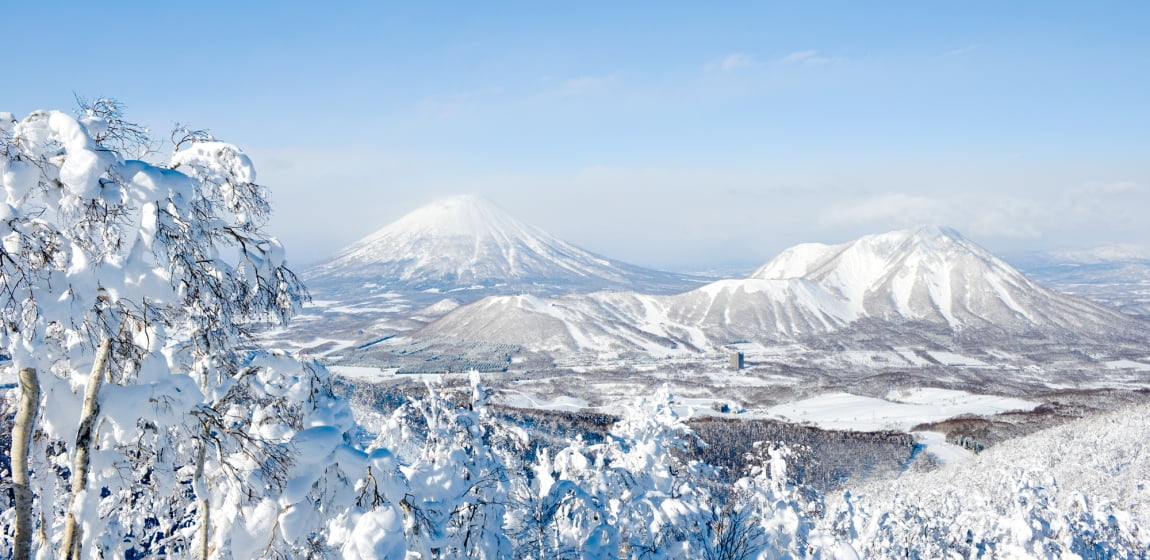 First of all, We extend our sympathies to all of those affected by COVID-19. Also, We are deeply grateful for all the healthcare workers. Rusutsu Resort has taken the following measures to prevent the spread of the new COVID-19 virus, based on the guidelines of the Ministry of Health, Labor and Welfare, recommendations from local authorities, and Hokkaido government. The following measures are being taken to prevent COVID-19.
Regarding the Measures against COVID-19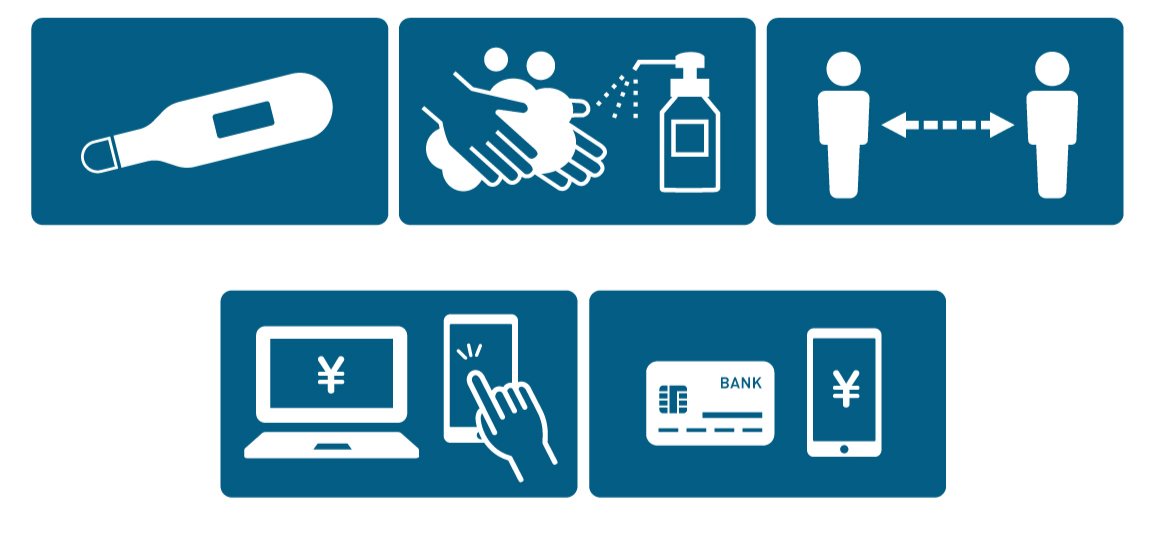 Please check your body temperature in advance. Please consider about to come to Resort if the health condition is not in good, high risk of infection and group including who easily get exacerbated. Thank you for your understanding and cooperation.
The guest under the following is no admittance.
・He/She has close contact with an infected person.
・Those who are required by the government for an observation period after entering Japan.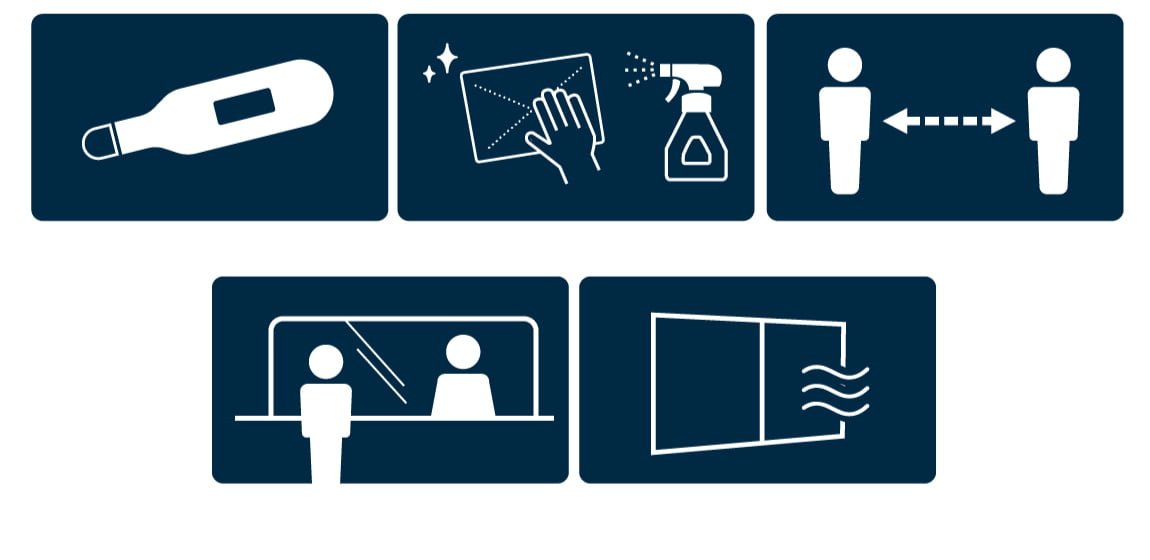 All of the staff will be required to conducting health check when they are getting to the workplace, wear face masks, hand-wash, and gargle. In addition to the normal resort cleaning procedure, additional staff will be assigned to provide more frequent cleaning to public areas such as elevators, escalators, handrails, doorknobs, etc. All public areas in the resort will be thoroughly disinfected and cleaned on a regular basis.
In the unlikely event resort guests report they are feeling unwell with symptoms such as high fever, difficulty breathing, and are suspected of being infected with COVID-19. The Resort will arrange an isolated hotel room where guests and their companions can wait. In this instance, please do not leave the room and wear a face mask at all times. Rusutsu Resort will cooperate with the nearby Kutchan public Health Centre to ensure an appropriate medical response.
Measures against COVID-19 for each facility.
*Planed measures are subject to change and revise according to infection status or other situations.

About the Mountain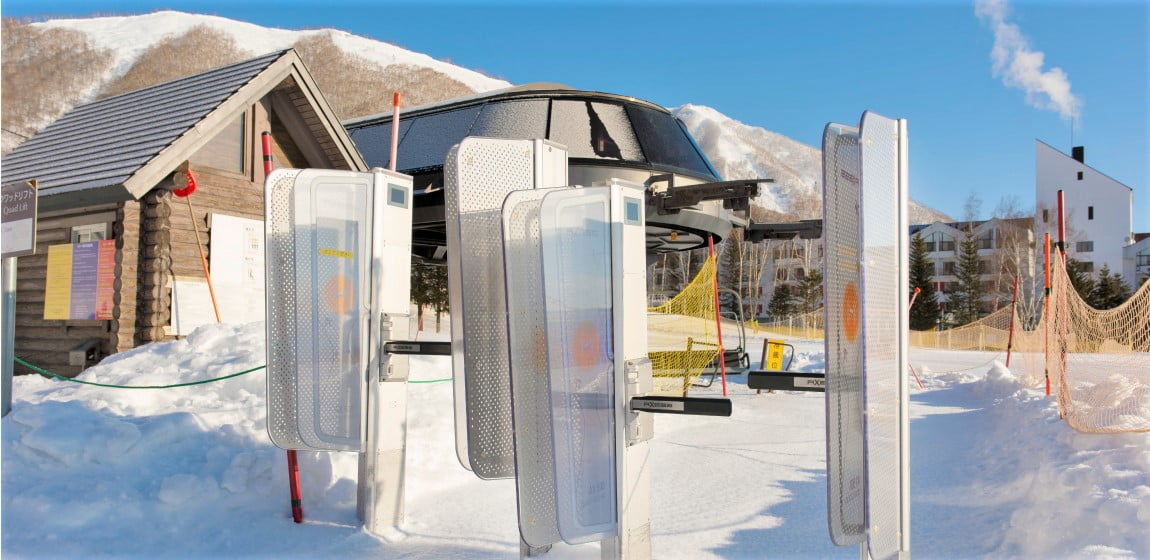 ・Adopts IC lift ticket and smart gate system.If you have an IC card,you can recharge it online and take the gondola lift directly without stopping at lift ticket office.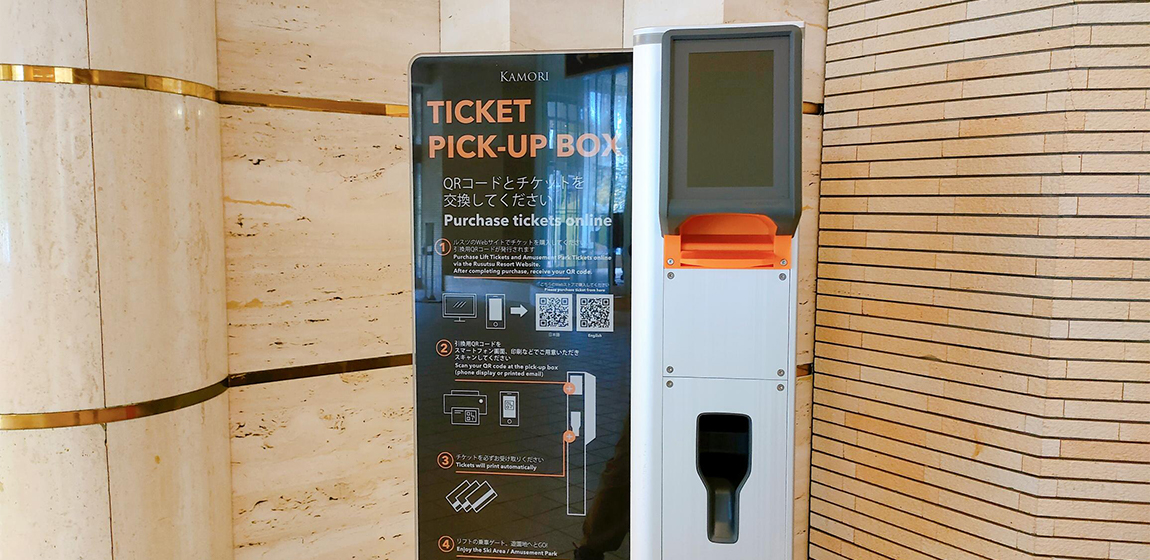 [New Lift Ticket Pick-up Boxes]
・To minimise contact lift tickets can now be purchased online; and issued by scanning the QR code provided at our new contactless Pick-up Boxes.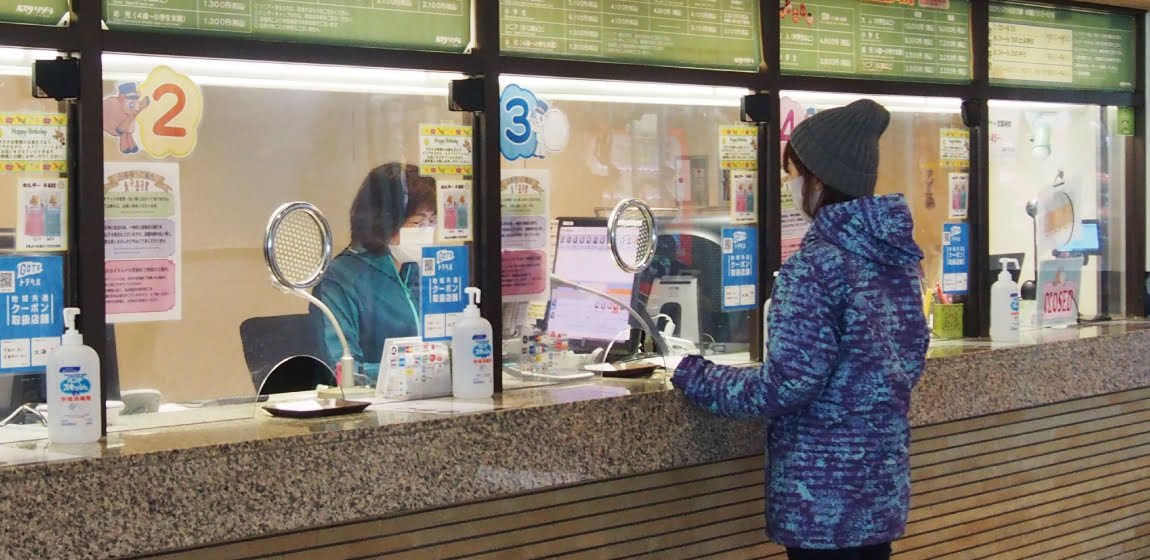 [Ticket & Passes]
・Please be corporate purchase through the online in advance or to make a cashless payment at the ticket office.
・At the ticket counter installed acrylic board and hand sanitizer.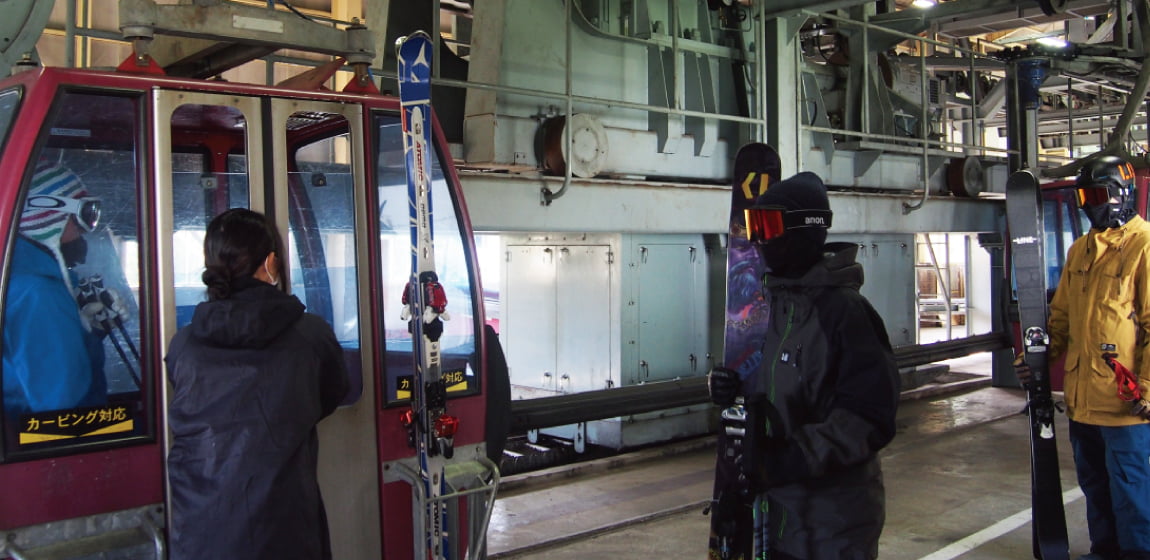 [To take Lift and Gondola]
・Please wear facemask, gloves and goggles while riding gondola or chair lift.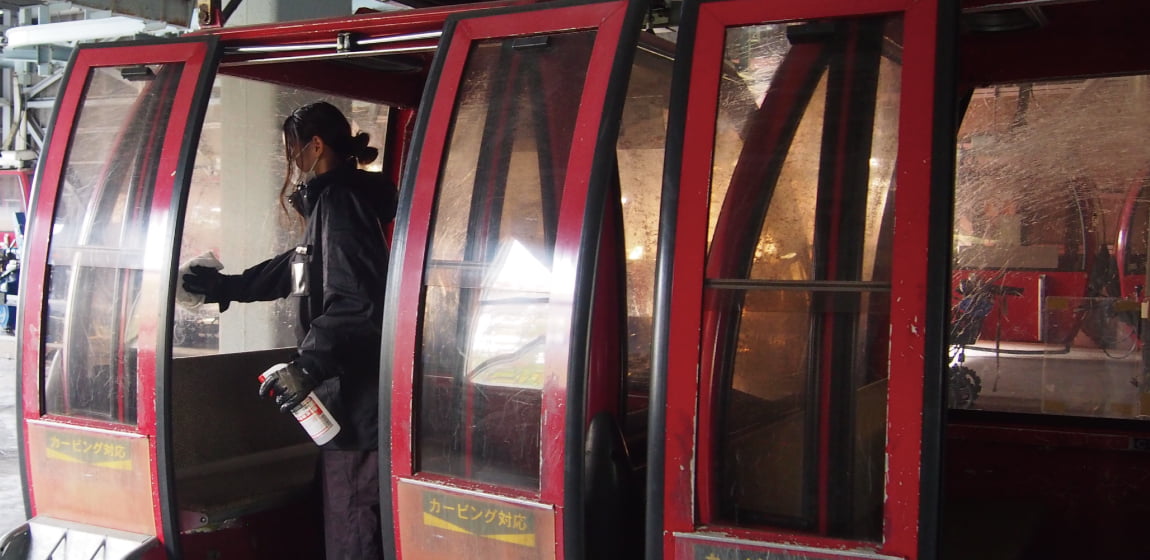 [Photocatalytic disinfection]
・Gondola cabins are disinfected each morning.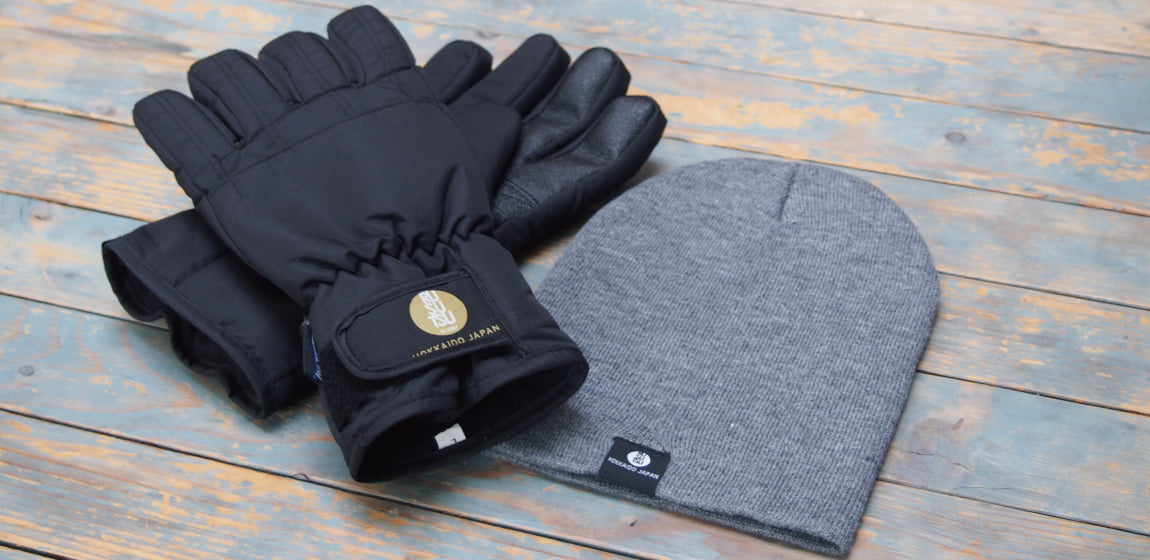 [Rental]
・Rental gears are sanitized and cleaned after used.
・To abolish the repeated use of gloves and beanie and can bring those back home.
・Instead of a former paper application, we will use a reception number issued on advance online information entry. Please bring that number to the rental counter.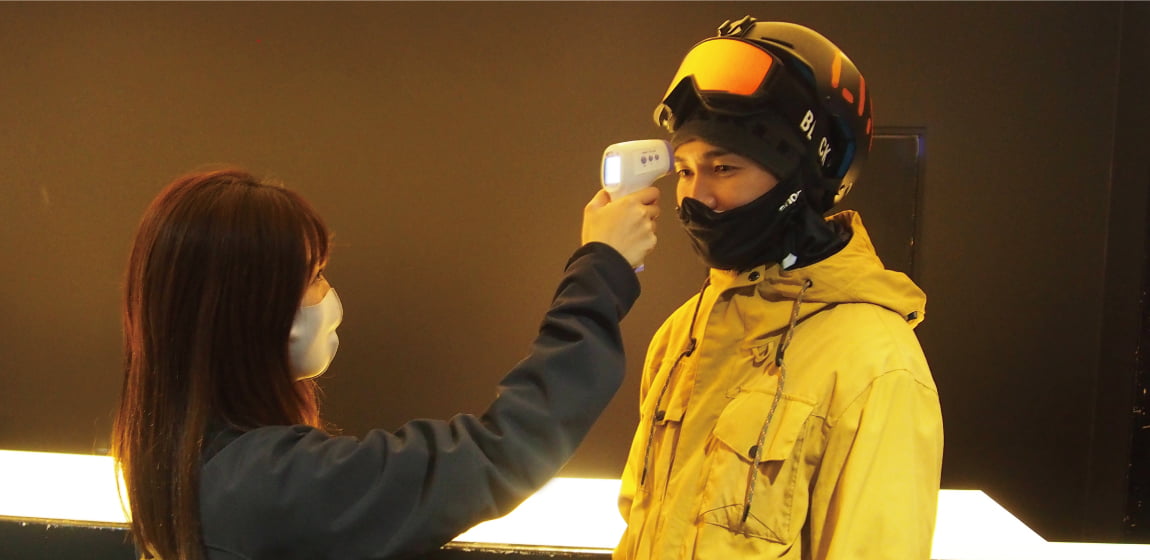 [Ski & Snowboard School]
・All of participates will be taken the temperature and health check before the lesson.
・Please refrain to the talking loudly during the lesson and the meeting point.
・Please corporate in wearing facemask or goggles during the lesson.
・Keep 1 to 2m distance with the instructor or other participates.
[Cafeteria・Retaile store at the mountain]
・Reduce the number of seats and keep a social distance.
・Regular ventilation.
・Set up the divider at the counter seat.
Rusutsu Resort Hotel & Convention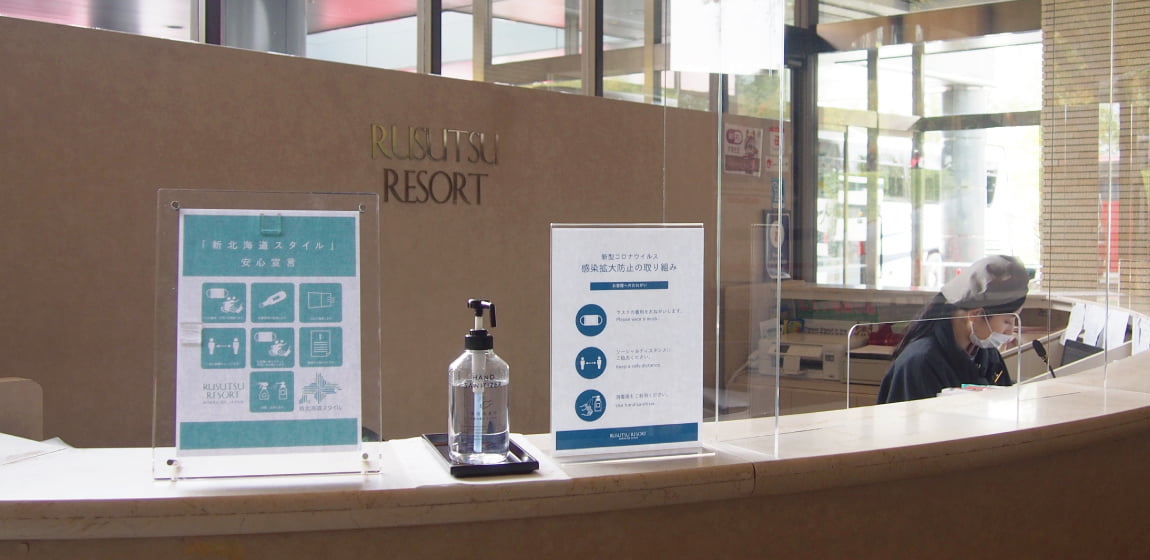 [Implementation of temperature measurement]
・While entering the facility temperature checks will be carried out non-contact thermometer by staff or by thermal camera. Guest with a temperature of 37.5 degrees or above will be denied entry.
・Contactless thermometers are located in the main lobbies of the North Wing and South Wing Hotel. Please take your temperature and disinfect your hands prior to check-in.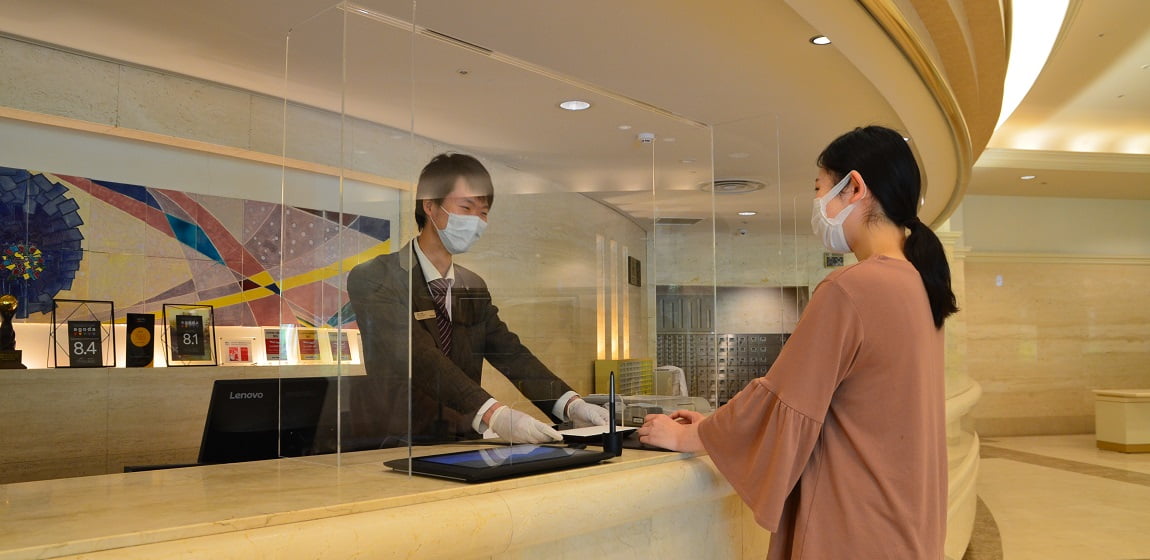 [Disinfect with alcohol]
・Alcohol disinfectant has been installed at the entrance of all hotel facilities.
・Guests using the facilities are requested to cooperate with the hand disinfection procedure.
[Front desk]
・Please wear facemask within the facilities.
・Social distancing guides have been installed on the floor to help guests line up at appropriate intervals.
・Transparent splash guards have been set-up at the counter.
[Check-in procedure]
・All equipment required for check-in will be thoroughly disinfected before each use. Also, room keys will be disinfected before being provided to guests.
・All information on the resort, hotel and guest room will be provided in writing, to help minimise the time required to speak to the front desk staff.
[Room cleaning]
・In addition to the normal cleaning procedures, thorough disinfection will take place, especially on surfaces in which guests regularly interact, e.g. telephones, doorknobs, TV remote controls, and switches.
・Installed sterilization all the guest rooms.
[Elevator]
・It may be a limited number of guests during busy hour.
[Onsen・Public Bath・Swimming pool​]
・In addition to the entrance, washbasin, restroom and locker are installed hand sanitizers.
・Installed sterilization and humidifier in the dressing area.
・Public bath amenities like a cotton tip or cotton are individually wrapped.
・The Sauna is closed for a while.
・Please refrain to a conversation and keep social distance in the public bath or dressing room.
・It may be a limited number of guests during busy hour.
Dining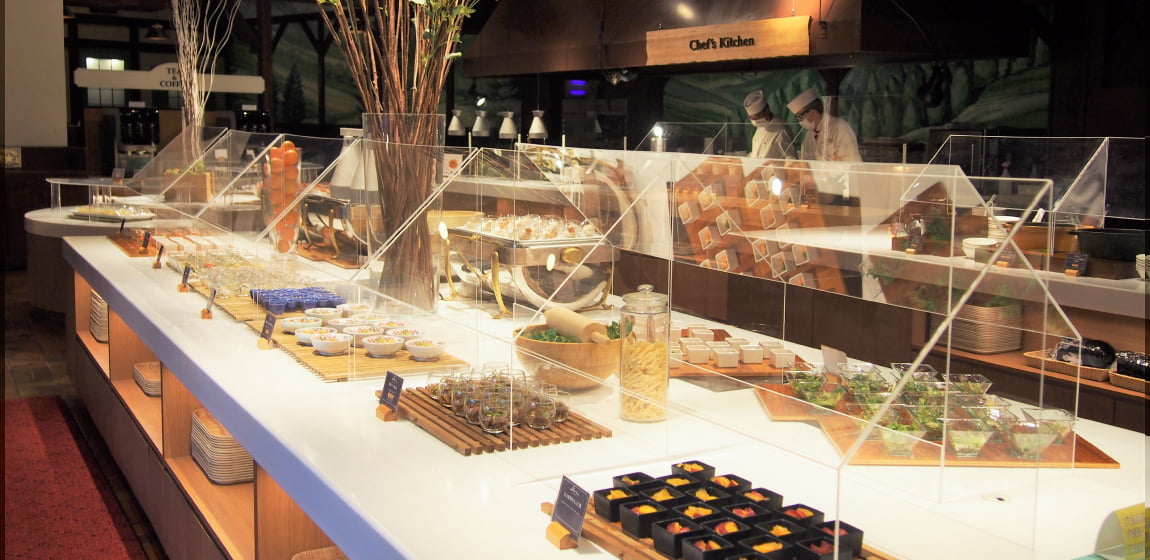 [Wearing staff masks, etc.]
・All front of house staff will be required to wear face masks.
・Staff serving food and beverages will be required to wear gloves.
[Seat]​
・No condiments (toothpicks, etc). are be placed on the tables. Please let us know if you require condiments.
・It may be a limited number of guests during busy hour.
・We ask for guest cooperation in eating in silence.
・Please sit together with family members or people in your group. We provide additional spacing between tables.
​
[Meal]​
・All facilities are regularly wiped clean and disinfected as required.
・Certain menu items (sashimi, barbecue, etc). are served in individual portions upon request.
[Buffet-style dining in resort]
・Please wear gloves and a mask when visiting the buffet. Please also wear a mask at all times when not eating.
・Tongs and other serving utensils will be replaced regularly.
The Westin Rusutsu Resort

At Marriott brand hotel in Japan, in light of "Basic Policy for Countermeasures against Coronavirus Infectious Diseases" set by the Ministry of Health and the sanitation standards established by Marriott, our top priority is the health and safety of our guests and associates and we have implemented the following initiatives
Air conditioning system in the hotel
Rusutsu Resort&Convention and guest room and restaurant in Westin Rusutsu Resort adopted air conditioning system getting fresh air in from outside every 20 to 30 min.

​
Activity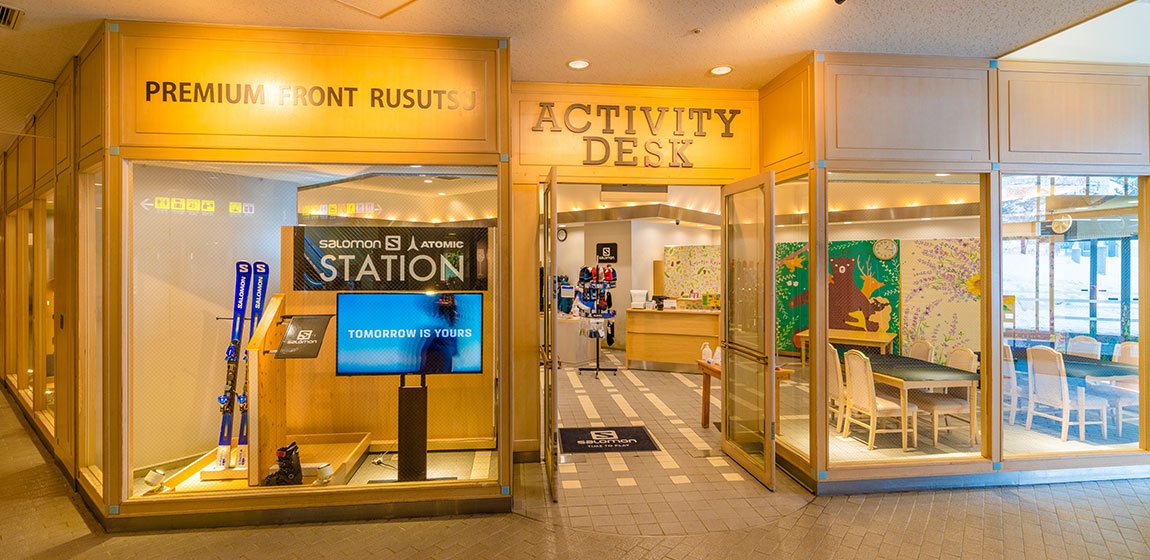 [Temperature /Health Check]
・Upon arrival at the activity reception, we will ask all customers to take a temperature check using a thermometer.
・If guests are found to have a temperature of 37.5° C or above registration to daily activities will be refused.
[Reception Counter]
・Clear Plastic panels are installed on all counters to prevent infection.
・Only one guest from each party is permitted to enter the room to complete the reception process.
[Installation of alcohol disinfectant]
・Alcohol sanitizer is provided at the entrance of the activity desk and at the activity locations.
・Please use the disinfectant before and after the activity at the set location.
[Limiting number of activity guests]
・During the activity locations, social distancing will be maintained with other groups.
・At the activity site, the appropriate distance will be maintained to prevent close contact with other nearby groups.
・All required equipment and facilities will be thoroughly disinfected prior to use.
Information for New Chitose Airport – Rusutsu Resort (Paid Bus – Big Runs)
[Temperature inspection]
・Please check your temperature in advance.
・Please check your temperature prior to boarding.
・Please note, passengers with a temperature of 37.5°C or higher or guests who are not in good health will not be permitted to board the bus.
[Disinfection of hands and mask protocol]
・Please disinfect your hands before boarding the bus.
・Please wear a mask at all times and talk quietly.
・Please refrain from prolonged conversations.

[Additional Information]
・Drinking alcohol in the bus is prohibited.
・Please refrain from eating during the journey
・Please take your rubbish home with you.
[Bus Company]
The following items are addressed by the bus companies operating the service.
・Increased vehicle ventilation for service: All windows and doors will be opened to provide additional ventilation before and after the operation, or during waiting periods.
・Increased vehicle ventilation during operation: During operation, where possible windows will be opened to increase ventilation.
・Health condition management of driver: Check temperature, hand wash and disinfect hands before the bus driving and the driver wears a mask during the operation.