14/03/2023
Rusutsu Resort will Open for the Green Season On 29/04/2023

Rusutsu Resort will be open for business from 29/04/2023(Sat), including hotels, amusement parks, golf courses and summer activities.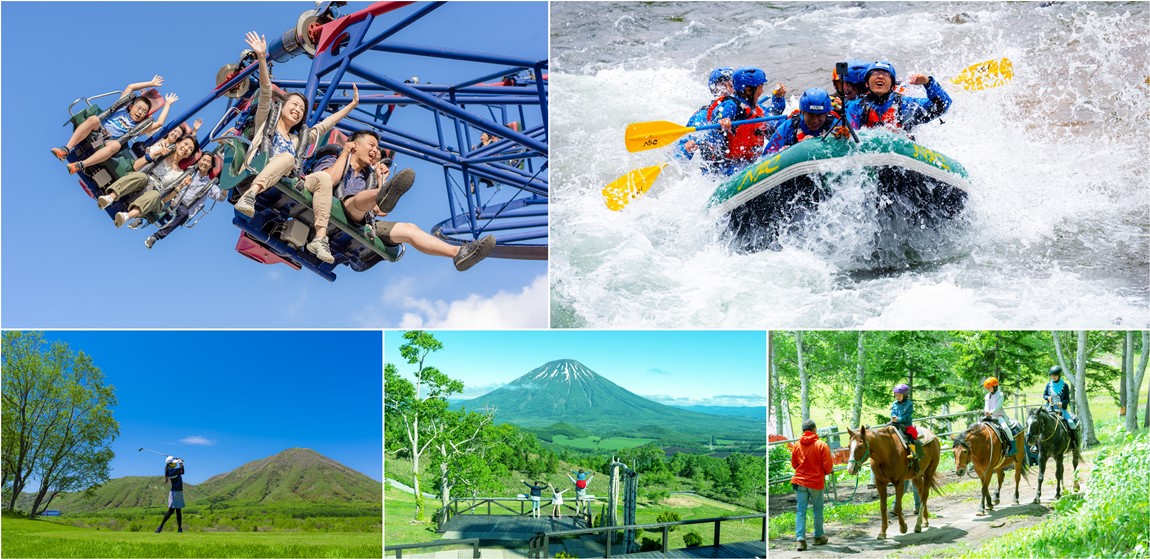 The Rusutsu Resort offers a wide range of summer activities, including an amusement park with a variety of attractions, rafting in spring, golf courses with fresh greenery and water plantains, relaxing accommodation at the resort hotel, hot spring baths, an indoor wave pool, projection mapping and much more! Enjoy your holiday surrounded by nature.
Facilities scheduled to open from 29/04/2023(Sat.)
・Rusutsu Resort Hotel & Convention
・The Westin Rusutsu Resort
・Rusutsu Resort Amusement Park
・Yotei Panorama Terrace
・Rusutsu Resort Golf 72 Izumikawa Course
*The Tower Course is scheduled to open on 03/05/2023(Wed.) and the River Course and Wood Course on 17/06/2023(Sat.).
・Summer Activities (Rafting, horse riding and some)
・Free Shuttle Bus "RUSUTSU-GO"
・Paid Shuttle Bus "BIGRUNS BUS"
Golden Week Event Information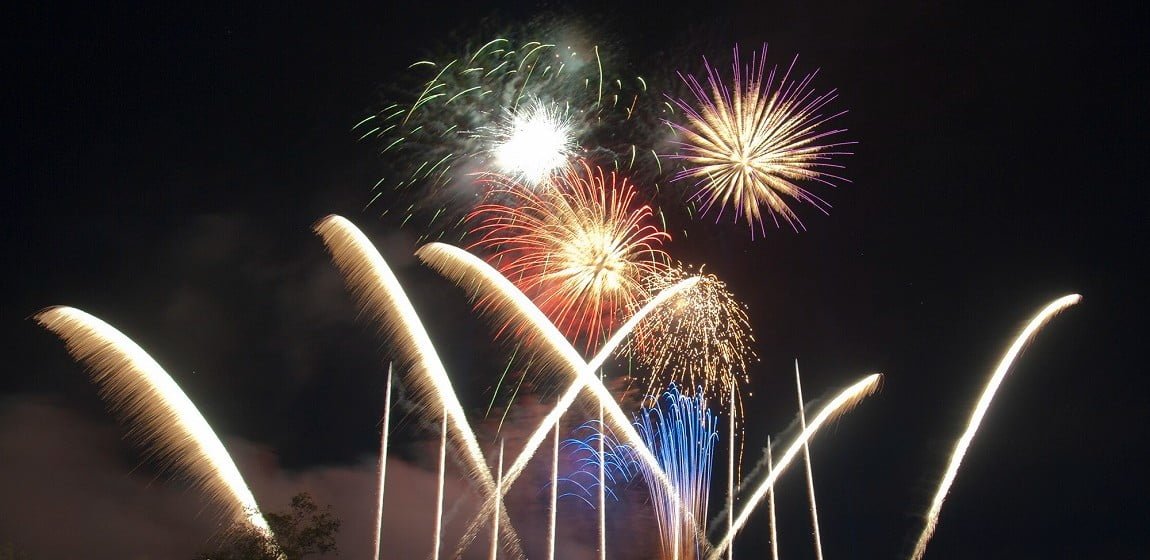 03/05/2023(Wed.) – 06/05/2023(Sat.), a Golden Week Special Fireworks Festival will be held! You can enjoy approximately 1,200 fireworks shot off to the accompaniment of music. Please stay overnight and enjoy the fireworks at night.
Golden Week Special Fireworks Festival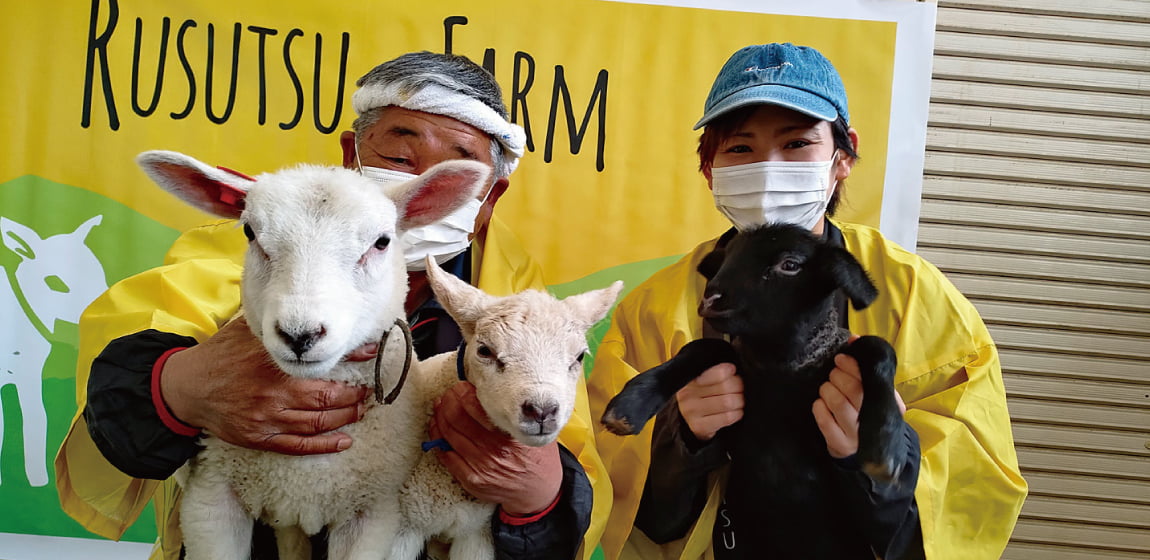 03/05/2023(Wed.) – 05/05/2023(Fri.), there will be a "Mobile Sheep Land" at the amusement park! You can get close to the sheep at the special venue. You can take pictures with the sheep to capture the most exciting moments. Animal and photography lovers will be healed by interacting with the sheep.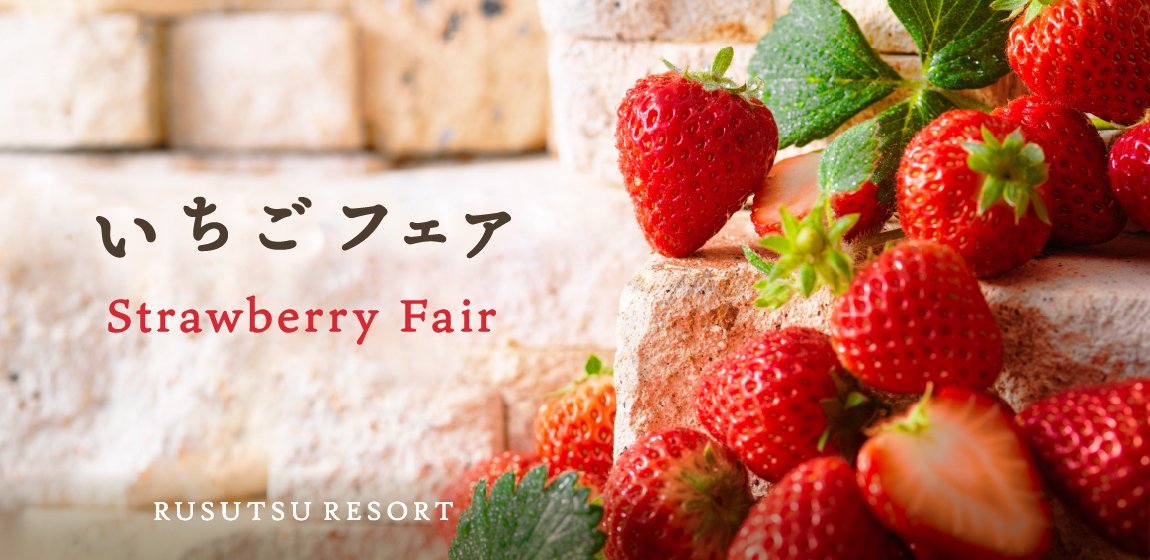 29/04/2023(Sat.) – 31/05/2023(Wed.), Rusutsu Resort will host a "Strawberry Fair". This will include limited-time strawberry desserts and fruity drinks. The strawberry fair will also offer some unusual savoury menu options which highlight local strawberries. The entire resort will be filled with delicious limited time products which highlight the beautiful taste of seasonal Hokkaido strawberries. Enjoy a wide selection of delicious sweet and savoury menu items at the strawberry fair.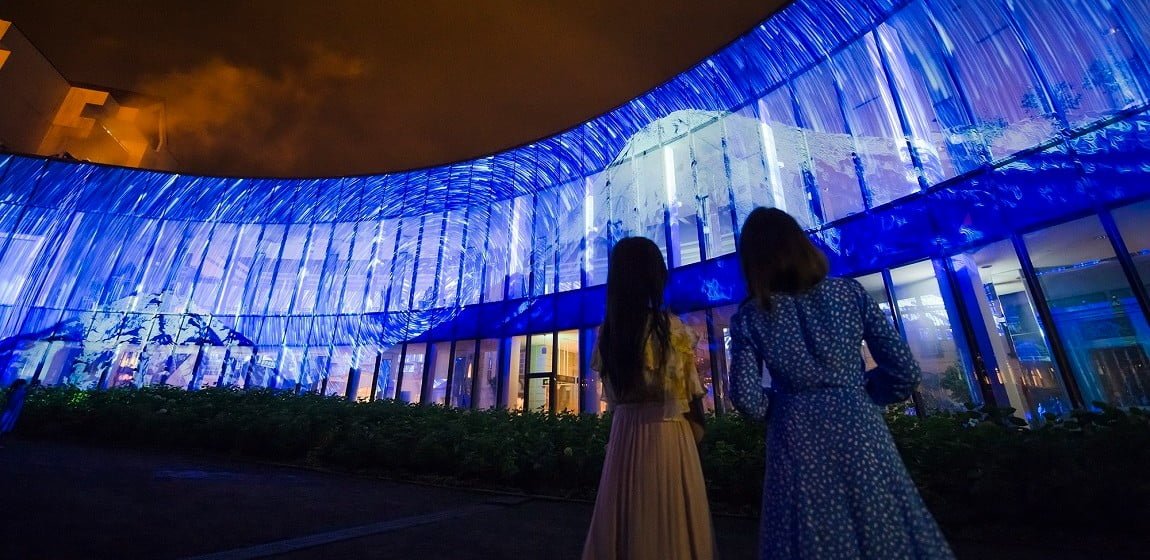 Experience the astounding projection mapping as vivid images are projected a huge 50m x 13m hotel window every night during the hotel's operation period. The images depict a story of Hokkaido's rich nature based on traditional Ainu stories and music. The amazing projection mapping and can be viewed from either outdoors as a powerful panoramic image or indoors as a fantastic visual space.
Save money with an Annual Pass!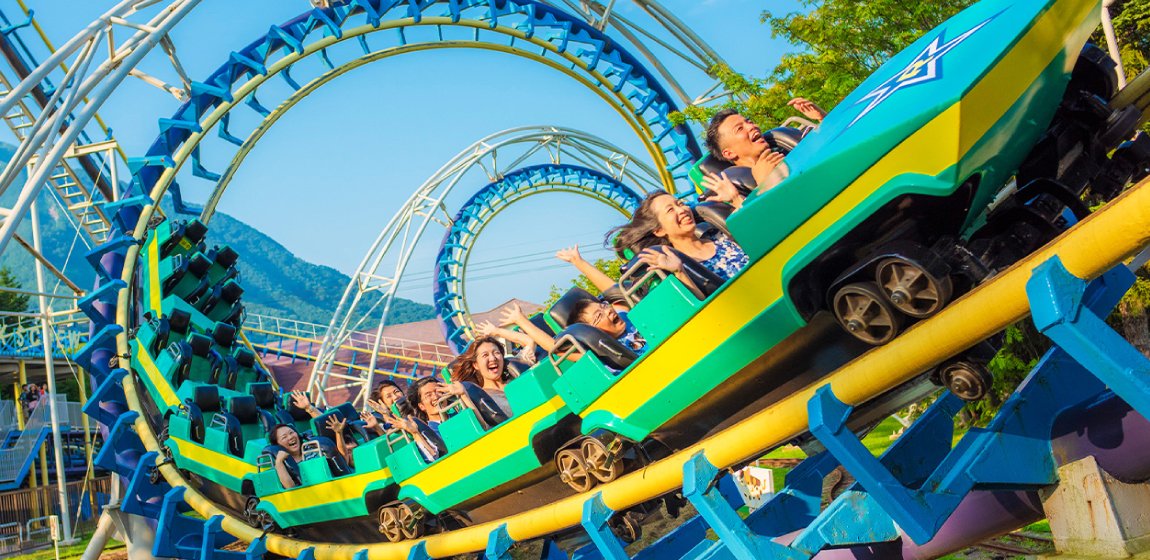 Annual Amusement Park Pass is perfect for fans of roller coasters. Three weekend visits and you'll get your money's worth!
Summer Booking Offer

Book your trip when you have decided on your itinerary! Early booking is recommended, especially on weekends and public holidays, as rooms can fill up early.
We look forward to welcoming you again this green season.