22/05/2023
Campsite can be charted! Guidance of Campsite Charter Plan for Groups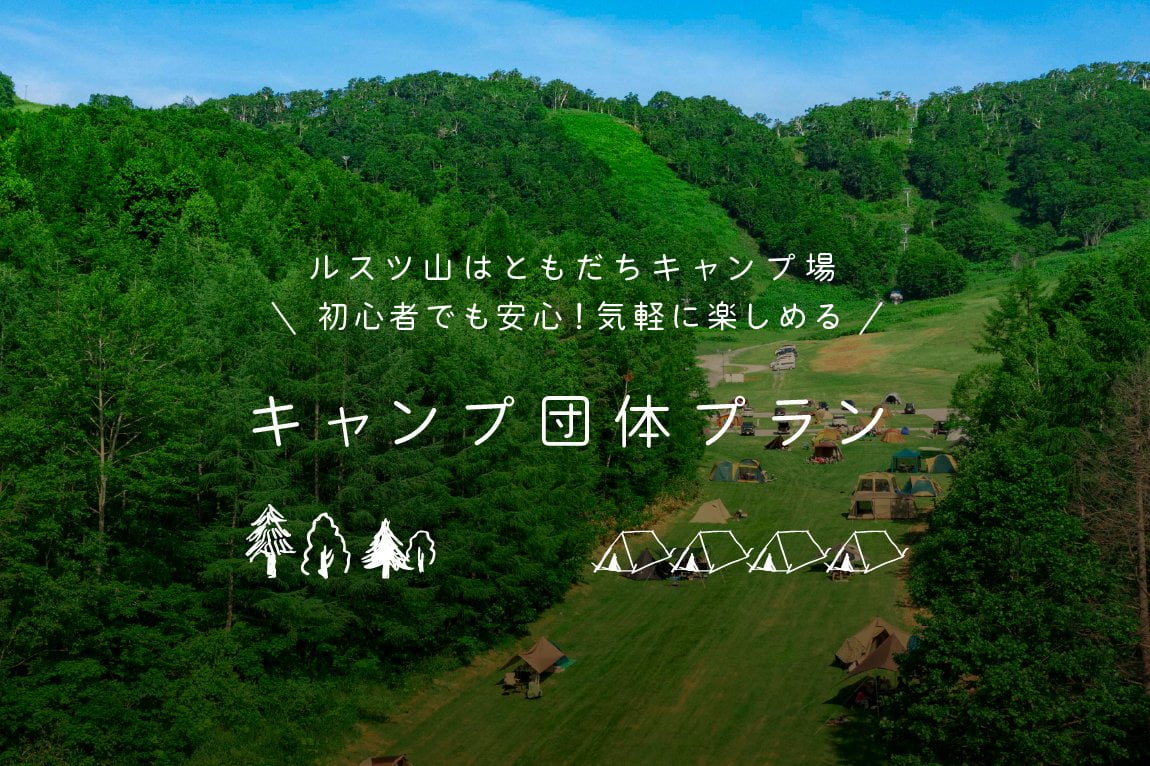 Rusutsu Camp Village offers a special group plan that allows you to enjoy camping freely with your friends at a reserved campsite. This plan can be used for a variety of occasions, such as a camp for a group of friends, a camp for club activities, or a training camp for a company.
About Rusutsu Camp Village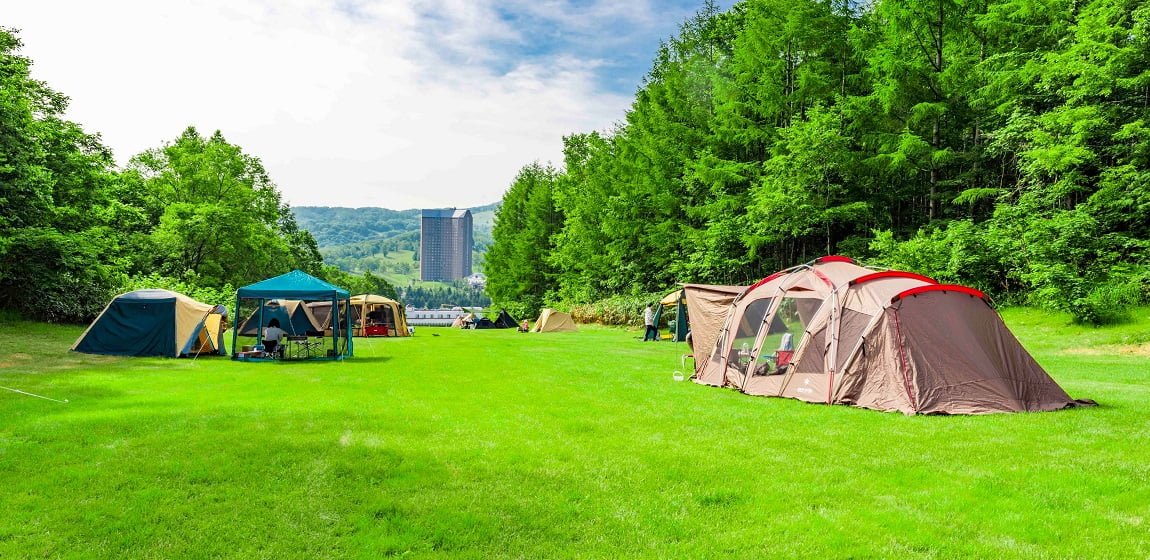 The Rusutsu Camp Village, newly renovated in 2021, is a campground located in the Rusutsu Resort surrounded by the great nature of the mountains. The ground is covered totally by grass, and when the weather is fine, you can even see the star-filled sky. There is a hotel within walking distance, and the hotel's on-site hot spring facility is also available, so beginners to camping can spend their time in peace. As a campground within a resort, the surrounding environment is excellent, making it ideal for groups.
Group Charter Plan
[Plan Contents]
・Campsite Rental・2 Days and 1 Night・No Meals・Rental Set・Tent Pitching・Take-down Service included
※Please note that there may be day campers on Sundays and holidays between 10:00 and 15:00.
[Rental Set]
・Tent (1 tent for 3 adults) ・Tarp・Table・Chair・Sleeping Bag・BBQ Stove・Charcoal・ Firelighte・Fire Shears・Gloves・Tableware Set (Chopsticks, Paper Plates, Paper Cups)
[Number of people available]
・15 ~ 30 people
[Business information]
・Business period: 2023/6/4 ~ 7/21, 8/21 ~ 9/22
・Regular Day Off: Saturday and the day before national holidays
・Administration Office & Shop: 8:00 – 17:00
・Check-in: 13:00 – 16:00
・Check-out: 8:00 – 11:00
[Fees]
・Adult (12 years old and up) 14,000 JPY/person
・Elementary school students (6-11 years old) 11,000 JPY/person
・Infant (4-5 years old) 7,000 JPY/person
[Paid option]
・Set Meal 4,000 JPY/person (dinner and breakfast set, BBQ set for dinner, sandwich + salad + drink for breakfast)
・Draft beer 10L 6,800 JPY (sold by the keg, server rental, only for dinner)
Other ingredient for sale and additional rental items are available upon request at the time of reservation.
[Remarks]
※Meals are subject to change.
※All prices include tax.
※Vehicles may enter and exit the campground from 8:00 am to 4:00 pm. Please follow the signs and drive slowly.
[Cancellation Policy]
・Cancellation since 2 days before using: 100% of the fee.
・In the following cases, however, no cancellation fee will be charged.
※When the campground is closed
※When the Japan Meteorological Agency has issued a forecast that the campground will be in a typhoon storm warning area.
※When a weather warning is issued by the Japan Meteorological Agency for the area on the day of your stay.
※When a weather warning is issued prior to the day of your stay and it is deemed that the situation will not improve until the day of your stay.
Reservation Method (Reservation on Demand)
If you wish to make a reservation for a group charter, please submit the reservation form at least 7 days prior to the desired date of use. We will respond flexibly to your request, so please feel free to contact us.
To make an reservation, please email activity@rusutsu.co.jp
※Please note that this service is subject to availability.
Group Charter Plan Recommended Points
①Even beginners can enjoy camping without worries

The Group Charter Plan includes all the necessary camping equipment, making it easy to enjoy camping. Campground staff will set up and take down the tents, so there is no need for tedious preparation and removal work.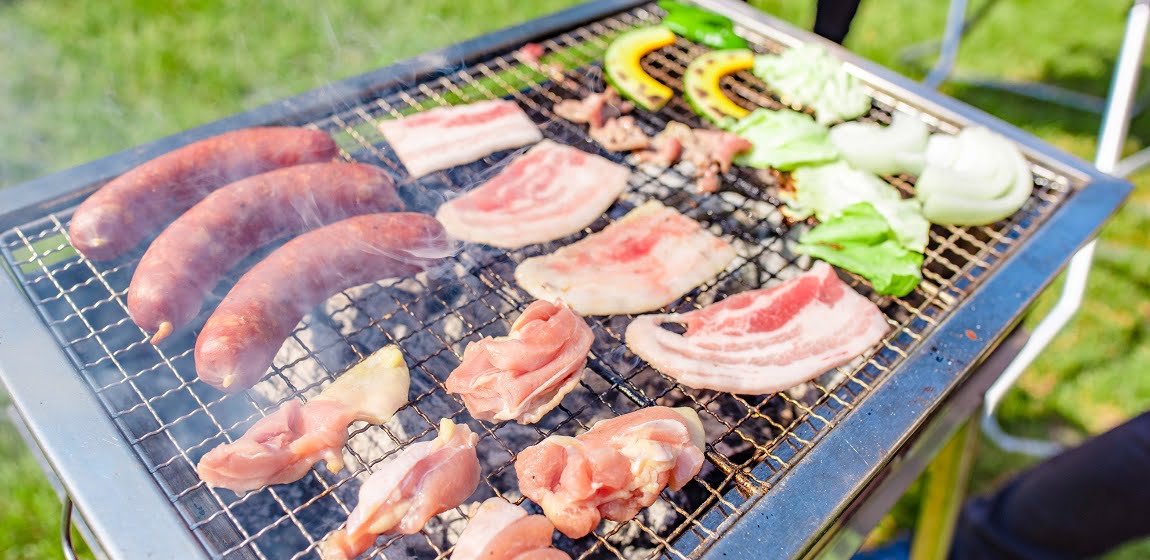 A stove, charcoal, and tableware are included, so please buy your favorite foods and enjoy BBQ. Of course, we also offer meal options such as a barbeque set, beer, etc., so please feel free to ask us for more information.。
② Free access to the hotel's hot spring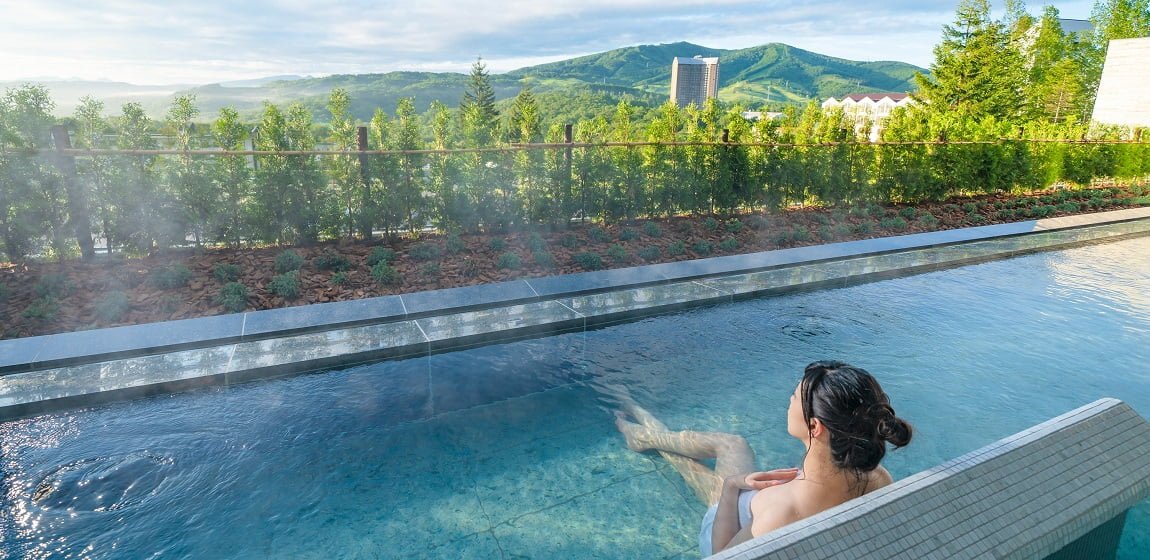 The Rusutsu Resort Hotel&Convention, located within walking distance from the campground, is equipped with the Rusutsu Onsen Kotobuki-No-Yu, shops, and a swimming pool. The Rusutsu Onsen Kotobuki-No-Yu has an open-air bath, sauna, and cave bath, which can be used free of charge by campground users.
[Hours of opening]
6:00 – 9:00 / 14:00 – 25:00
※Before and after check-in, there is a charge (1,300 JPY for adults, 650 JPY for children).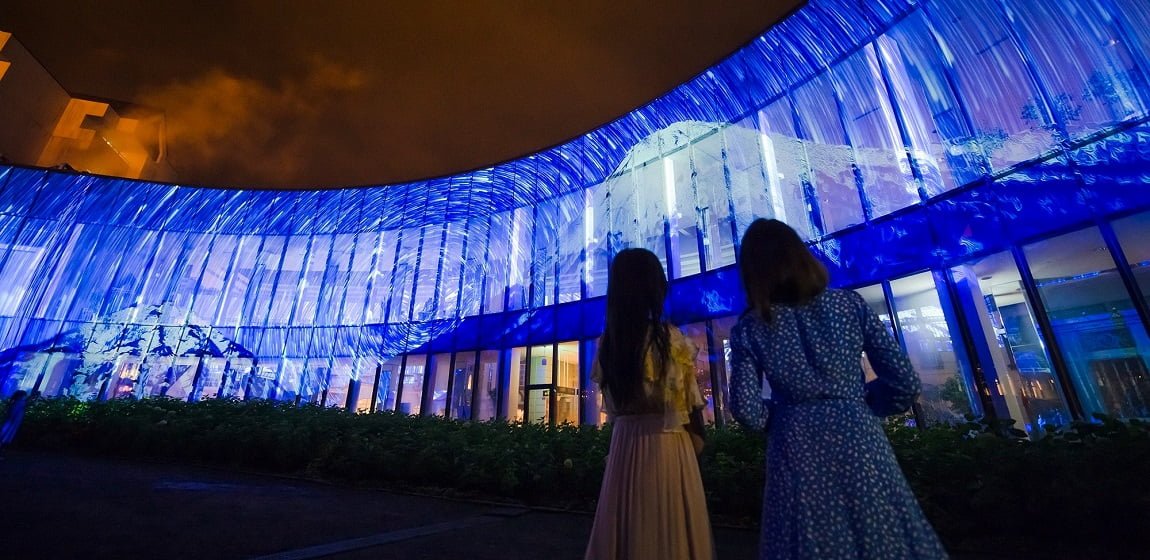 Visitors can also watch "projection mapping" projected onto a giant 50m x 13m glass wall of the hotel for free. In addition, for a limited time only, there will be plenty of entertainment such as a "light maze" and a "fireworks display". Only at Rusutsu Camp Village can you enjoy camping and resort life at the same time!
③Rusutsu offers more than just camping!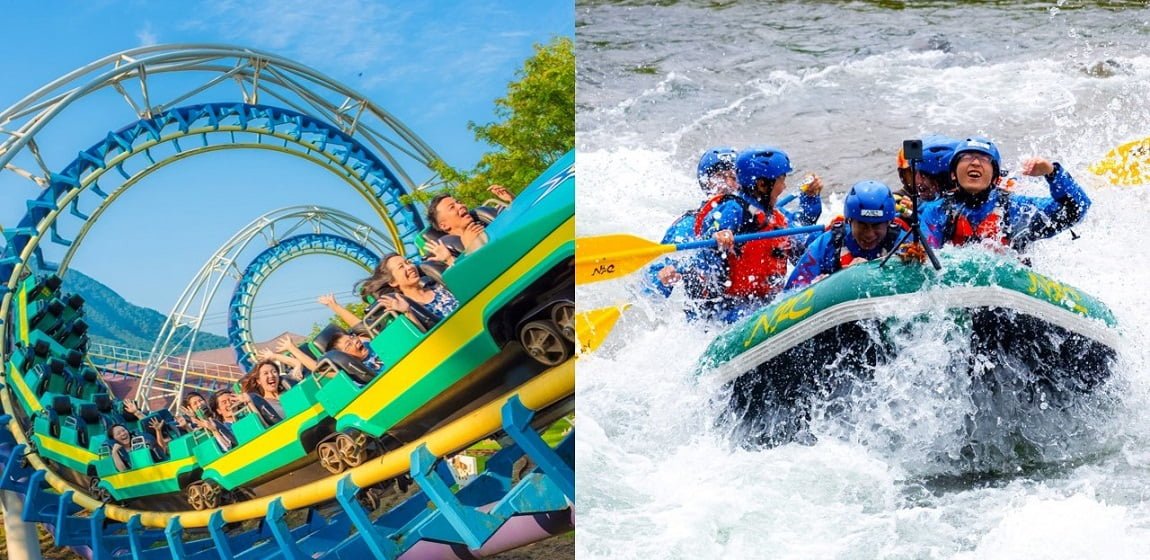 Rusutsu Resort has an amusement park, rafting, mountain biking, orienteering, and many other activities that groups can enjoy together. All of these experiences are based at Rusutsu Resort, making it very convenient. You can also leave all your pre-camping and post-camping recreational activities at Rusutsu Resort.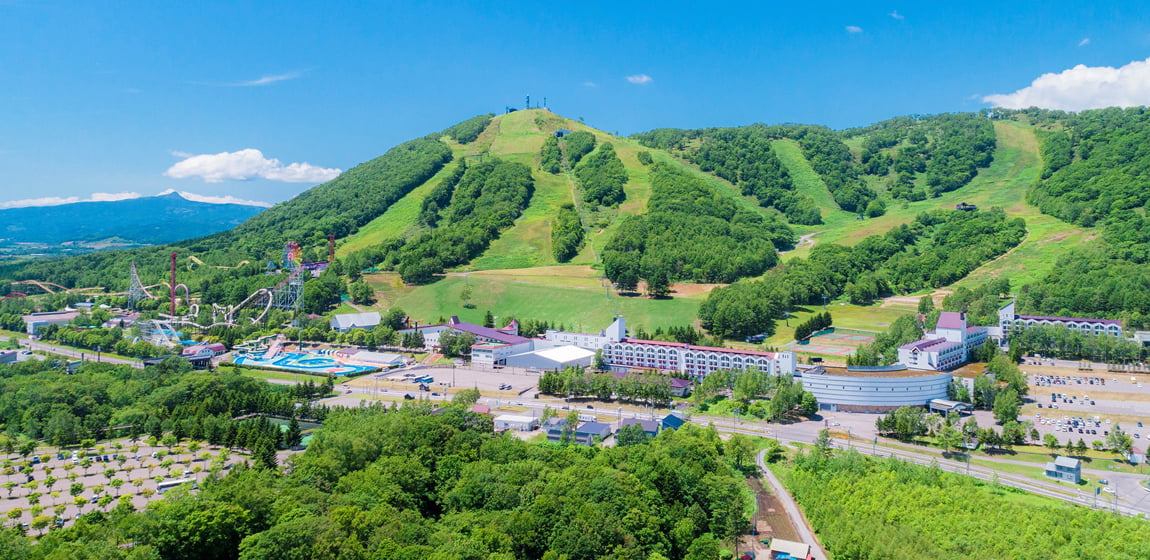 We hope you will create your best memories at Rusutsu Resort, where you can enjoy camping safely and comfortably, and where there is a wide variety of group activities to enjoy together.