23/06/2020
Limited Offer! Stay at Rusutsu Resort 2+ consecutive nights and receive a free scenic helicopter flight.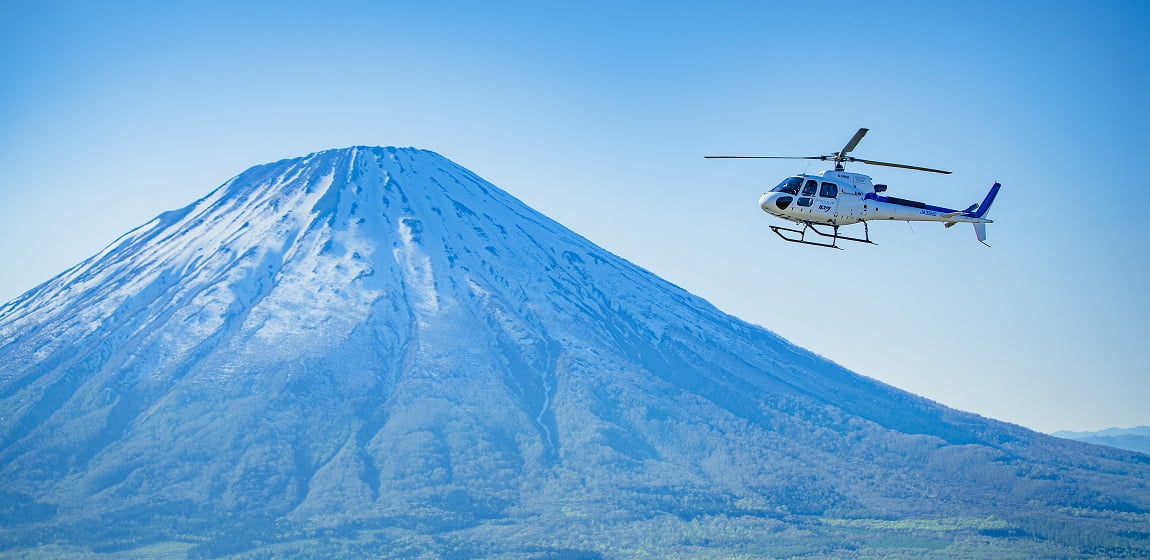 For a limited time stay at Rusutsu Resort 2 or more consecutive nights and receive a 5-minute sightseeing Helicopter flight free of charge (normally priced at 8,000 JPY, per person). Experience magnificent scenery around the Rusutsu Resort from the air, including Mt, Yotei, Lake Toya, and the Shikotsu-Toya National. Rusutsu Resort is situated amidst the stunning natural Hokkaido environment. Enjoy a 5 minutes flight to gain a new perspective on Hokkaido's natural beauty not available on the ground.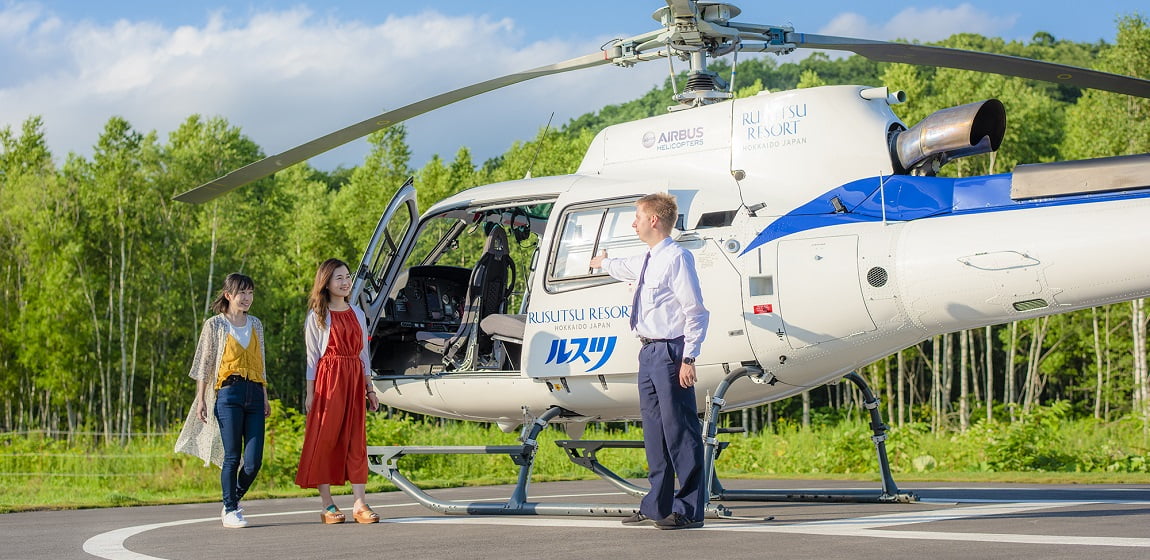 [The Content]
5 minutes of Helicopter experience flight
* stay at Rusutsu Resort for 2 or more consecutive nights guest gets 1 this experience for per stay.
[Target Period]
05/07 to 20/10/2020
*The last check-in should be 23rd October
[Non-bussiness day]
05/07/2020(Tue.), 07/07(Tue.), 14/07(Tue.), 21/07(Tue.), 28/07(Tue.)、04/08(Tue.), 11/08(Tue.), 18/08(Tue.), 25/08(Tue.)、01/09(Tue.), 8/09(Tue.), 15/09(Tue.), 24/09(Thu.), 29/09(Tue.)、06/10(Tue.), 13/10(Tue.), 20/10(Tue.)
[How to make a reservation]
Step 1
Firstly, Book more than 2 consecutive nights accommodation through the Rusutsu Resort official Website or call the reservation centre ( +81 136-46-3111).
Step 2
Send a booking request for the helicopter scenic experience flight below link.

RESERVATION REQUEST

*It doesn't matter which of the Overnight trip – Day trip / Payment Method you choose.
Step 3
After checking the availability of the helicopter experience flight, We will send you a confirmation mail.
*Be sure to book a helicopter flight when you hotel book more than 2 consecutive nights through our Homepage.
*Please note that the helicopters may be out of service on some days.
*If there is no availability seat, we may not accept your booking.
*The gift scenic flight can only be used during your stay.
*Passenger capacity:1 flight up to 5 people (It might be ride with other guests)
*Minimum passenger count: from 2 people a flight.
*Please come to the meeting point 15 minutes before your flight start time.
*In the case of that you didn't come to at the meeting time, We assume you wish to cancel it.
*Before boarding, We will explain the security check and precautions.
*The flight may be canceled due to weather conditions or maintenance or forth.