16/06/2021
"The Hokkaido Uni fair" will take place in July. Enjoy fresh, sea urchin from Hokkaido's Uchiura Bay
The Hokkaido Uni fair (01/07/2021 – 31/07/2021)
This July at All-Day Dinning Atrium we will hold the Hokkaido, sea urchin fair from 01/07/2021(Thu.) – 31/07/2021(Sat.). Enjoy a wide selection of fresh sea urchins freshly caught in the nearby Uchiura Bay.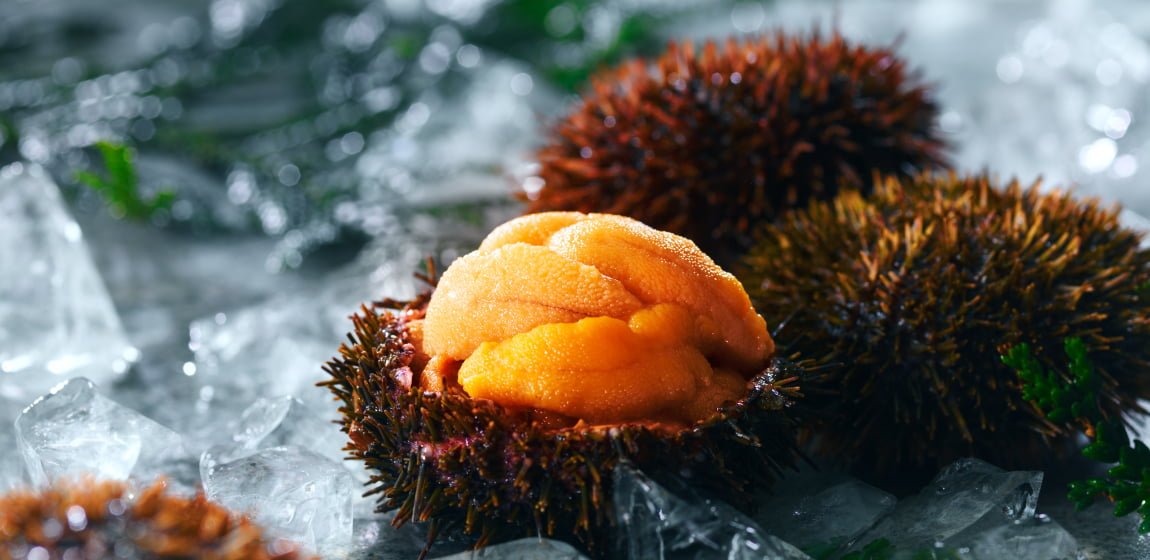 Uchiura Bay (also known locally as Eruption Bay) is a vast bay located in south western Hokkaido renowned for its delicious and large sea urchins. Uchiura Bay a short 40-minute drive from Rusutsu Resort and due to its close proximity, our chefs often visit this area early in the morning to purchase fresh sea urchins.
Hokkaido sea urchins grow on high-quality kelp. The low water temperatures in the bay help the sea urchins grow large, with a rich delicious flavour. July – August is believed to be the best season to catch sea urchins as they are at their maximum size.
Freshly caught sea urchins are stored in salt water (using a concentration similar to sea water) without the need for any preservatives or additives. Enjoy the fresh delicious taste of local Hokkaido Sea urchins.
While surrounded by mountains, Rusutsu Resort is blessed with an abundance of local seafood. Please enjoy the fresh, seasonal Hokkaido produce this summer at Rusutsu.
Dinner Buffet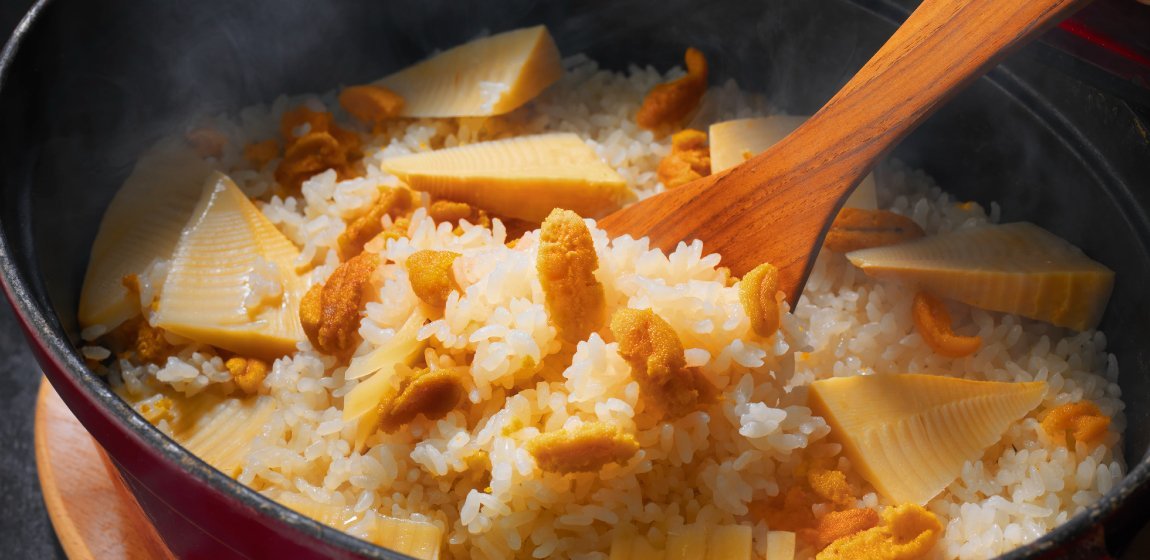 This July, we will create a variety of delicious buffet options which feature Hokkaido, sea urchins. These dishes have been created to highlight the rich, deep flavour of the freshly caught sea urchins. Please enjoy this limited-time Hokkaido delicacy. Additionally, guests are able to order whole sea urchins freshly caught in Uchiura Bay for an additional fee.
[Time] 17:30 – 21:00
[Venue] The Westin Rusutsu Resort 1F "All-Day Dining Atrium"
[Price] Adult 6,300 JPY / Child 3,780 JPY (tax included) *Available with accommodation meal coupon.
Sample Menu


Uchiura Bay Sea Urchin Rice
Sea Urchin is combined with cooked baby bamboo shoots to create a dish with a subtle taste with a rich aroma.
Uchiura Bay Sea Urchin Flan
A smooth, creamy 'chawanmushi', flan (Japanese style savoury egg custard). Sea urchin is lightly baked in a colourful flan which also uses fresh seasonal vegetables such as asparagus. The refreshing vegetables compliment the umami flavours of the sea urchin.
Creamy pasta featuring sea urchin from Uchiura Bay
Hokkaido cream is combined with sea urchin and freshly cooked pasta to create a delicious dish which highlights the rich taste of the sea urchin.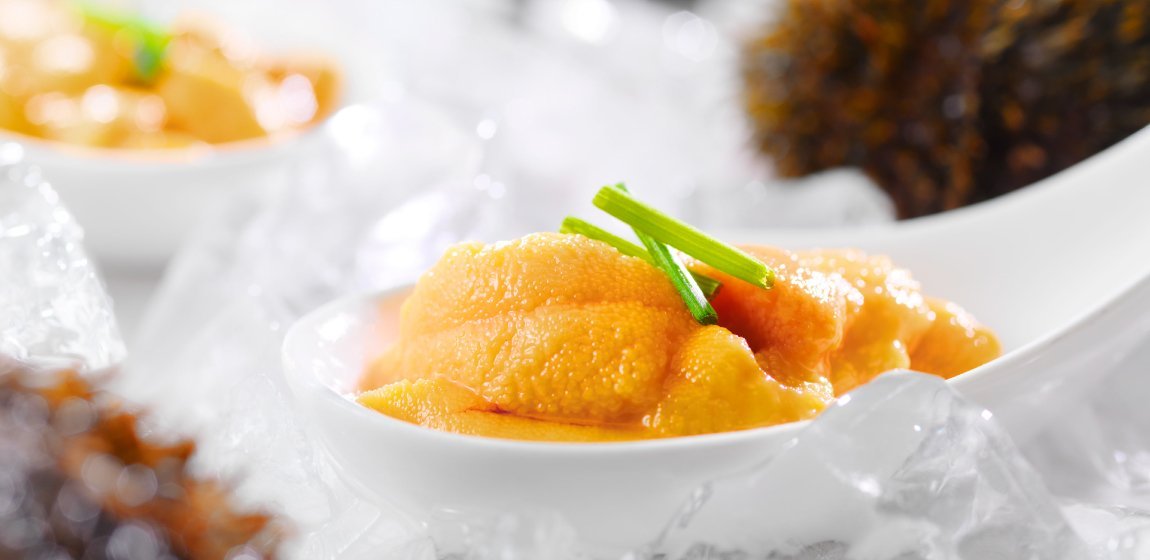 Fresh, raw sea urchin from Eruption Bay served on a spoon (additional charge 1,200 JPY)
A freshly caught raw sea urchin can be enjoyed (approximately 30g) Sample, the soft, rich, sweet taste of the sea urchin which has had the shell removed prior to serving. This is an additional menu option for dinner buffet guests.
*Dinner buffet may change to a-la-carte style depending on Hokkaido restrictions. Please contact hotel for details.
[Contact] The Westin Rusutsu Resort
[TEL] +81-136-46-2111
Japanese Restaurant Kazahana -Dinner Menu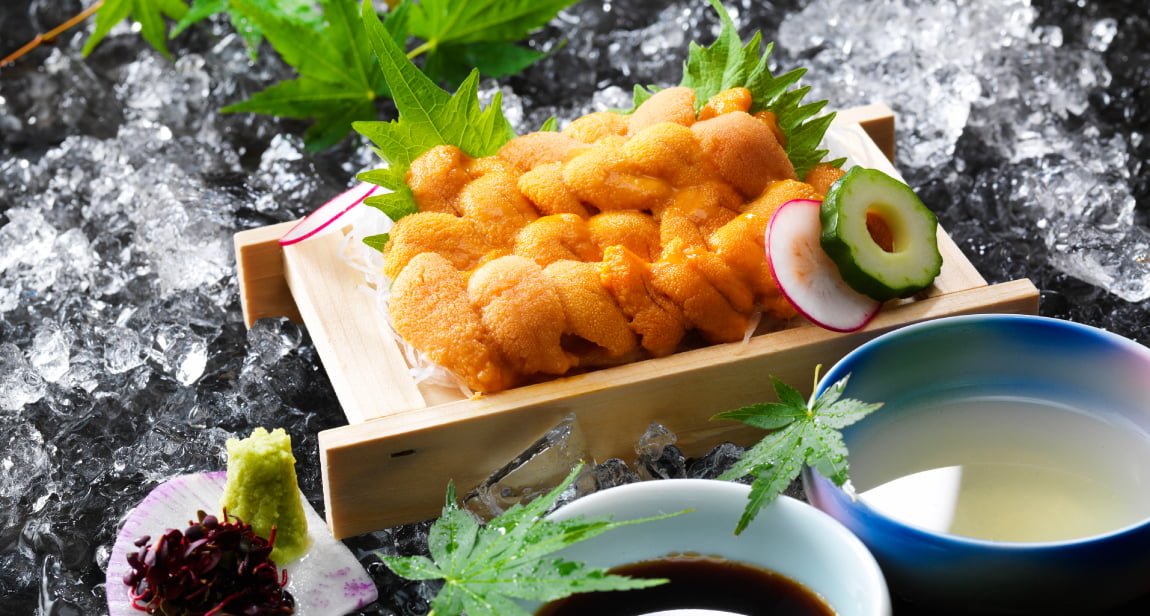 Our Kazahana restaurant offers seasonal, freshly caught sea urchin served as sashimi. Experience sea urchin sashimi served with bonito flavoured soy sauce. Enjoy with Japanese sake.
Uchiura Bay Sea urchin sashimi (approximately 80g) 3,000 JPY
*Prices may change depending on the purchase situation.
[Time] 17:30 – 20:00
[Venue] The Westin Rusutsu Resort 2F "Japanese Restaurant Kazahana"
Lunch a-la-carte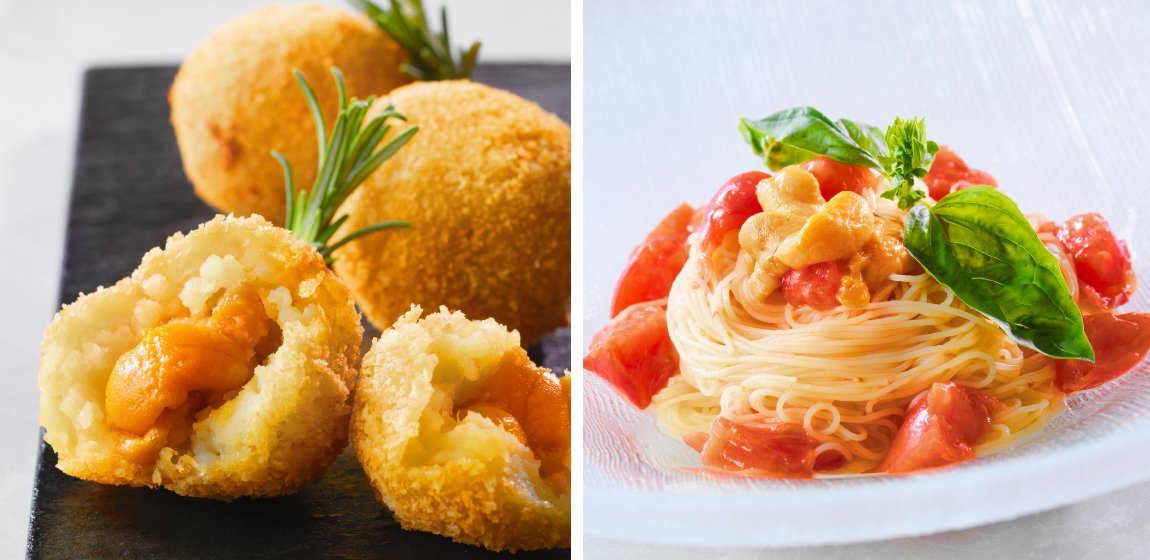 Please enjoy the convenient lunch menu after a morning of sightseeing, scenic drives, amusement park visits, activities and golf.
[Time] 11:00 – 15:30
[Venue] The Westin Rusutsu Resort 1F "All-Day Dining Atrium"
Sea Urchin Croquet 540 (3 croquets) 900 JPY
540 potatoes are harvested in the fields surrounding Mt Yotei before being carefully stored for 540 days to enhance the sweet rich natural flavour. Hotel made croquets are made by combining Uchiura Bay Sea Urchin with these specially aged potatoes. The croquets boast a rich taste with a smooth texture.
Uchiura Bay Sea Urchin and fruit tomato 'fedelini' 1,600 JPY
Sea salt is sprinkled on fresh sea urchin to remove excess water and to enhance the natural flavour. In summer, cold pasta is combined with sweet, fresh fruit tomatoes and sea urchin. This dish is perfectly balanced with the sweetness of the sea urchin matching with the acidity of the fruit tomatoes to create a delicious taste.
These menu options are only available in July when sea urchins are in season. Please enjoy a variety of dishes carefully crafted to highlight Hokkaido's wonderful seasonal produce.