17/05/2021
The "Hokkaido Asparagus Fair" will be held in June! Enjoy the fresh unique taste of different varieties of locally grown asparagus.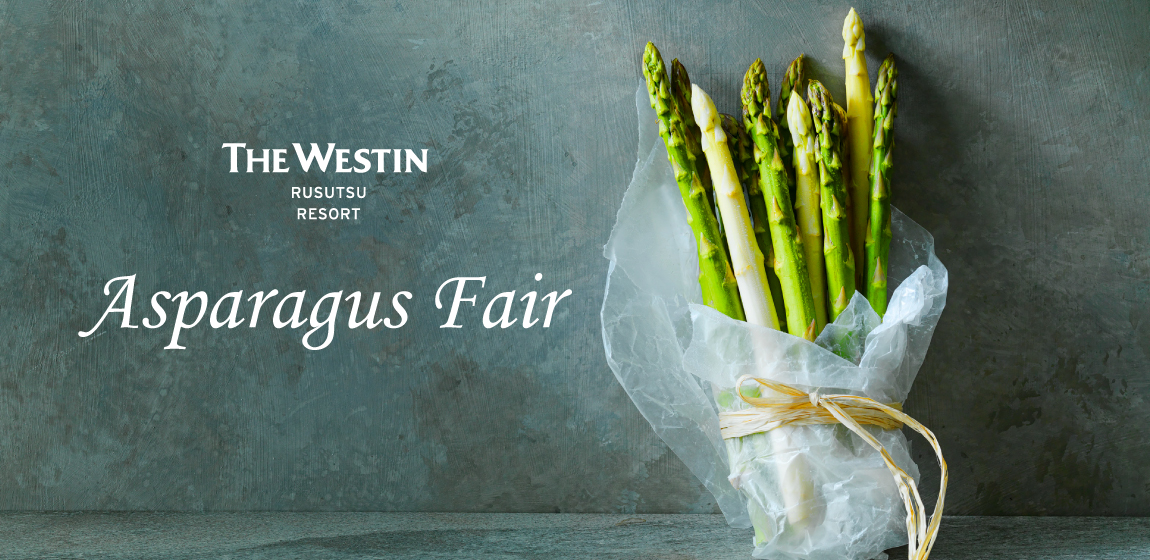 In June, the All-Day Dining Atrium restaurant will host the "Hokkaido Asparagus Fair," serving up delicious menu options carefully crafted to highlight the early Hokkaido summer. Additionally, delicious sweets and deserts buffet will be available, including new seasonal cheesecakes made from local produce.
Enjoy the early summer season here at The Westin Rusutsu Resort with delicious seasonal specialities.
Hokkaido Asparagus Fair (01/06/2021 – 30/06/2021)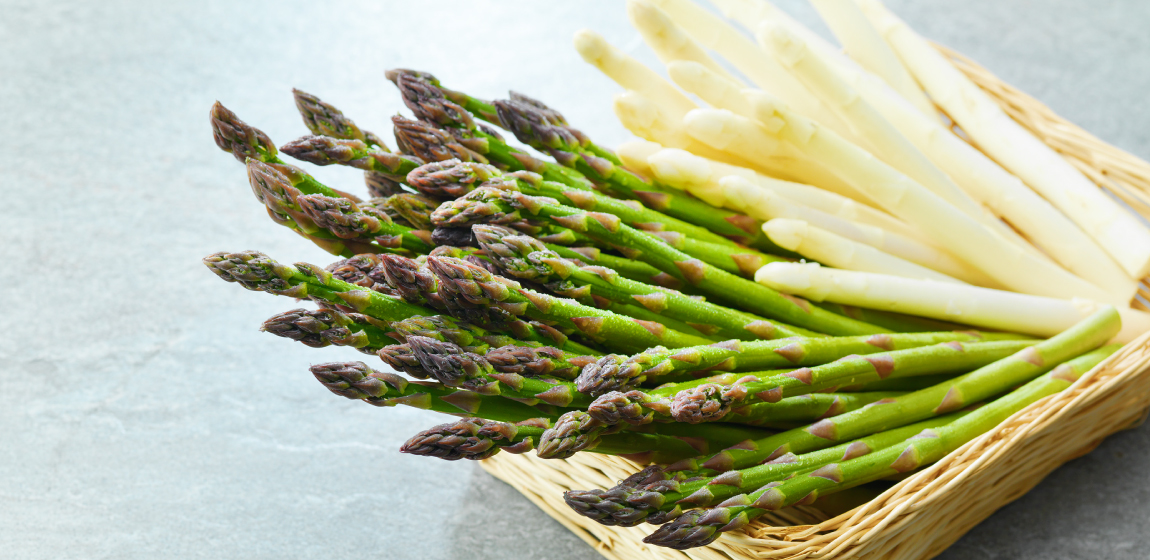 The local area surrounding Rusutsu Resort is the perfect place for asparagus cultivation due to the area's mild climate and daily temperature fluctuations, between morning and evening. The local Rusutsu area is known in Hokkaido as the perfect place for growing asparagus. The neighbouring town of Kimobetsu was the first place in Japan to start full-scale asparagus farming and is said to be the "birthplace of asparagus cultivation in Japan." Please enjoy this seasonal produce.
Venue: The Westin Rusutsu Resort 1F "All Day Dining Atrium"
Dinner buffet
Seasonal asparagus is utilized in numerous seasonal dishes and prepared in a wide variety of styles including; boiled, fried, stir-fried and raw in salads. Enjoy the fresh, crisp sweet flavour of local asparagus in garnishes, appetisers and main courses.
[Time] 17:30 – 21:00
[Fee] Adults 6,300 JPY / Children 3,780 JPY * Dinner plan also available.
Sample dishes
Fresh asparagus tartlet
Seasonal asparagus is baked with delicious ingredients such as prosciutto or smoked salmon and combined in a crisp tartlet appetizer. Served with a choice of sauces such as hollandaise sauce, humus or carrot dressing, which helps to further enhance the flavour of the asparagus.
Chinese-style stir-fried asparagus with squid
Fresh squid is softly stir-fired with asparagus to create a simple Chinese inspired dish. The gentle cooking style helps to highlight the umami asparagus flavours.
Asparagus Tempura
The sweet flavours of the fresh asparagus is enhanced when fired in a light tempura batter. Enjoy the sweet, crisp taste of asparagus with herb salt and an original sauce.
Breakfast buffet "Wellness Hokkaido Asparagus Fair"
Start the day with a refreshing smoothie or salad. Re-energize with nutritious fresh asparagus.
[Time] 7:00 – 9:30
[Fee] Adults ¥ 3,025 / Children ¥ 1,815
*Plans with breakfast included are available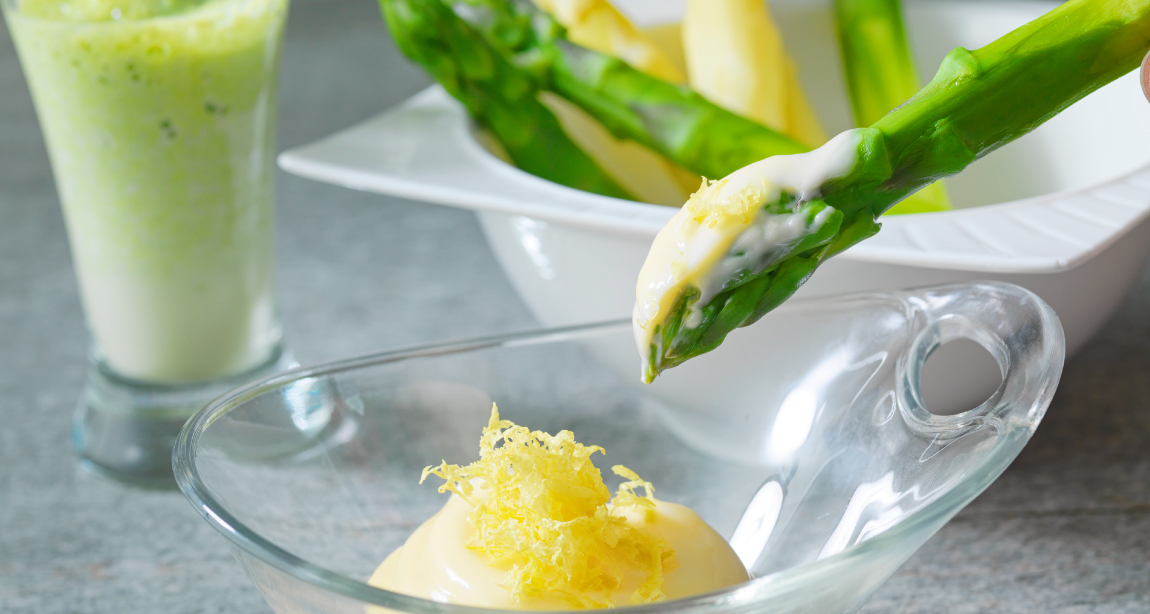 Green Asparagus Smoothie
Every morning the Westin creates, healthy, nutritious juices and smoothies to keep you energized and healthy during your stay. In June staff create an original asparagus smoothie which contains high levels of aspartic acid and nutrients, which help revitalize the body and recover from fatigue.
Fresh Asparagus salad featuring green and white asparagus with a zesty lemon mayonnaise.
Dip crisp, fresh asparagus into a zesty lemon mayonnaise. White asparagus is only available for a limited period due to its short season. Make sure you don't miss this refreshing seasonal dish.
* Dinner and breakfast buffet may be a la carte depending on the situation. Please contact the hotel for details.
[Contact] The Westin Rusutsu Resort [TEL] +81-136-46-2111 * Please select "3" according to the voice guidance.
A-la-carte Lunch
Take advantage of the delicious a-la-cart lunch menu after a busy morning. The perfect lunch option after sightseeing, driving, amusement park visit, activity or golf.
[Time] 11:00 – 15:30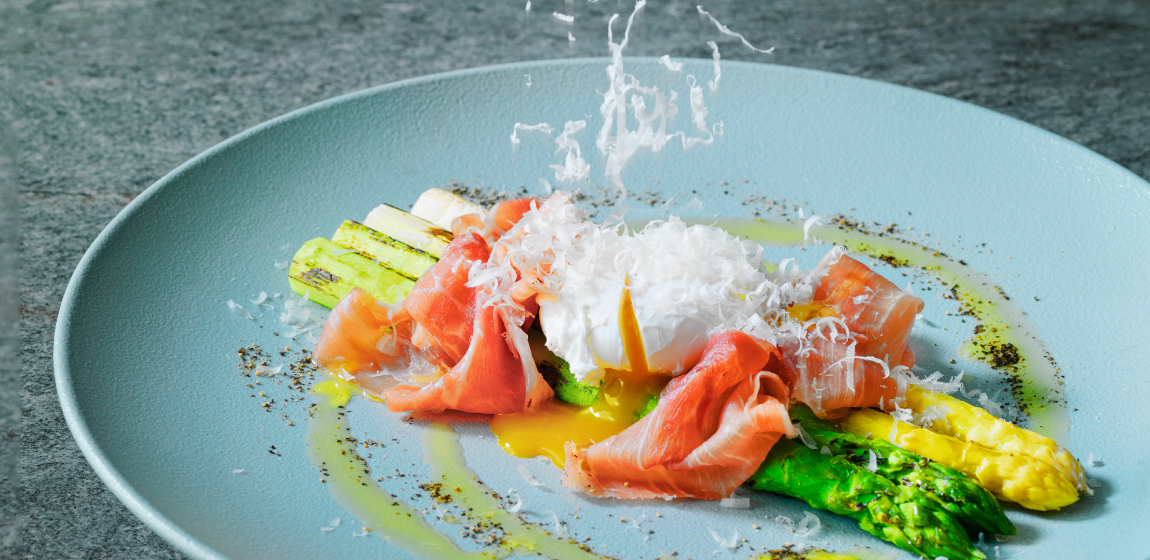 Grilled asparagus, Niseko ham and Parmesan cheese topped with poached egg
Grilled asparagus, on a bed of local Niseko ham, topped with a rich poached egg, Served with Parmigiano Reggiano freshly grated at the table.
[Fee] 1,500 JPY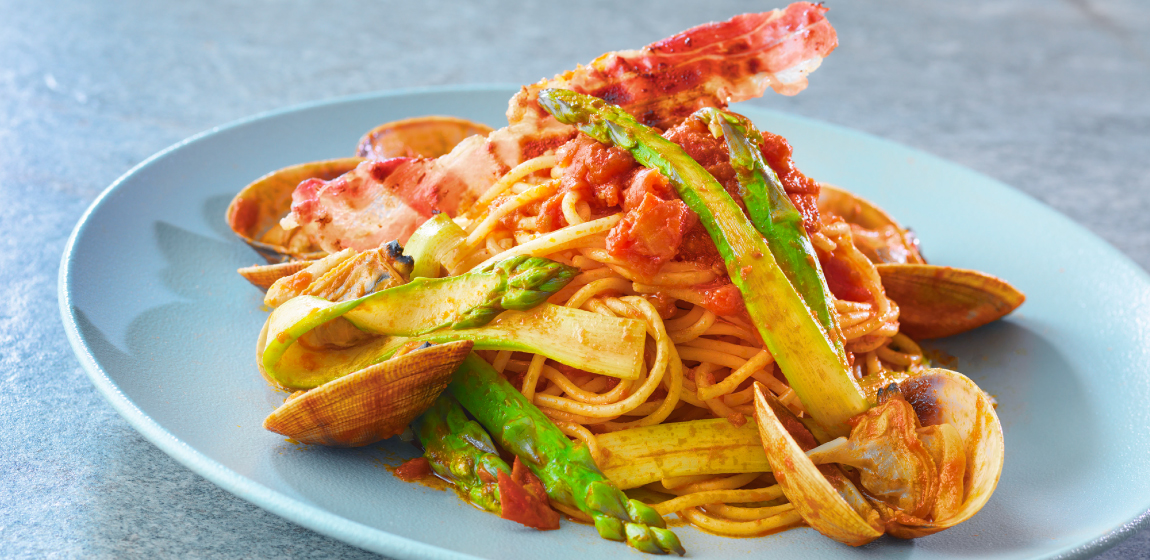 Asparagus and clam spaghetti with a tomato sauce
Fresh clams combined with crispy pancetta, and sliced asparagus are slowly cooked in a rich tomato sauce. The clams are extremely nutritious and are the highlight this flavoursome dish.
[Fee] 1,500 JPY
[料金] 1,500円
[simultaneous Event] Cheese & Dessert Fair (01/06/2021 – 30/06/2021)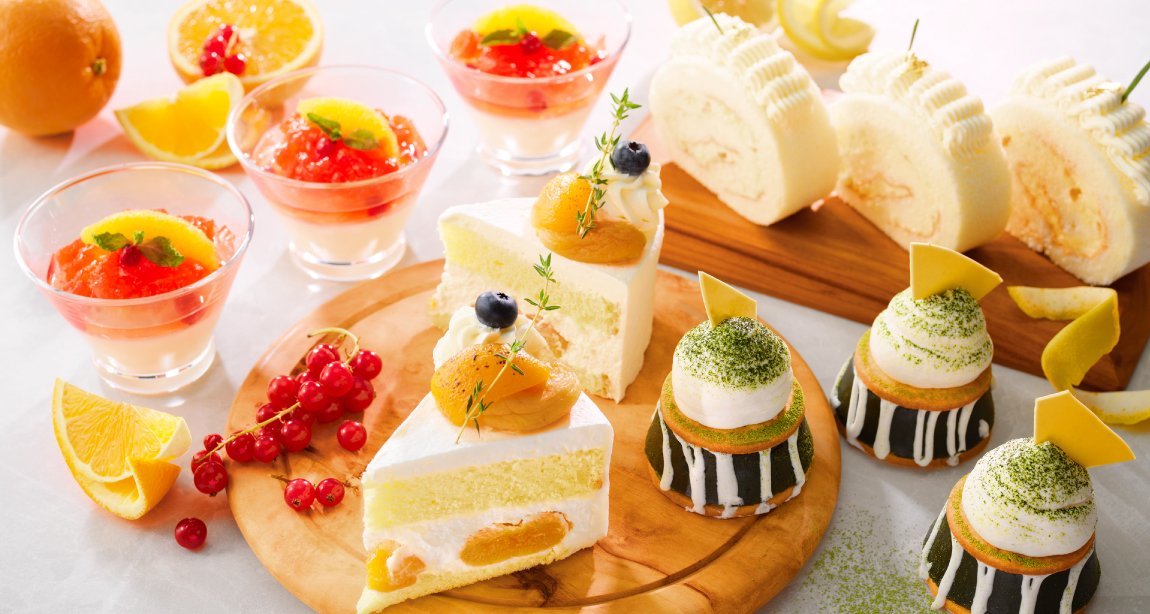 This June, enjoy a variety of delicious deserts and cakes highlighting cheese, at the atrium restaurant. This month both afternoon tea and the dinner buffet's dessert corner will feature a wide selection of fruit, cheeses and desserts featuring cheese to enjoy.
Afternoon Tea in June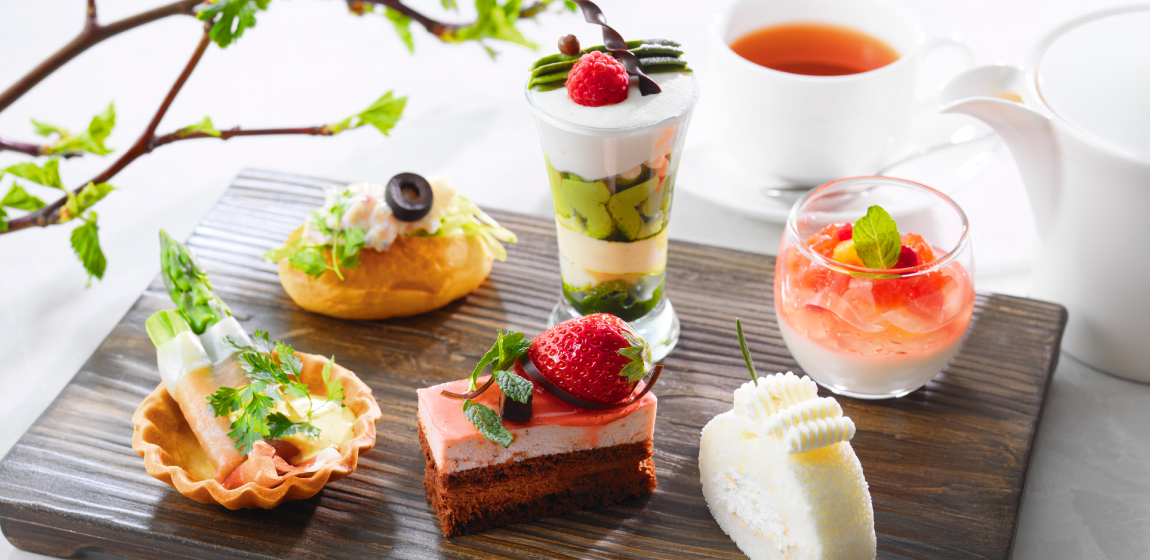 Each afternoon, our skilled hotel pastry chefs will create four fresh desserts featuring carefully selected local ingredients such as wheat, butter and eggs from Hokkaido. In June desserts will highlight local Hokkaido cheeses. Enjoy a relaxing afternoon tea at the Atrium with unlimited tea and coffee refills.
[Time] 14:00 – 17:00
[Fee] 2,000 JPY
[Special Benefits] Afternoon tea customers, can use the "Westin Rustu Onsen" free of charge.
The Westin Rusutsu Resort Onsen (Hot Springs)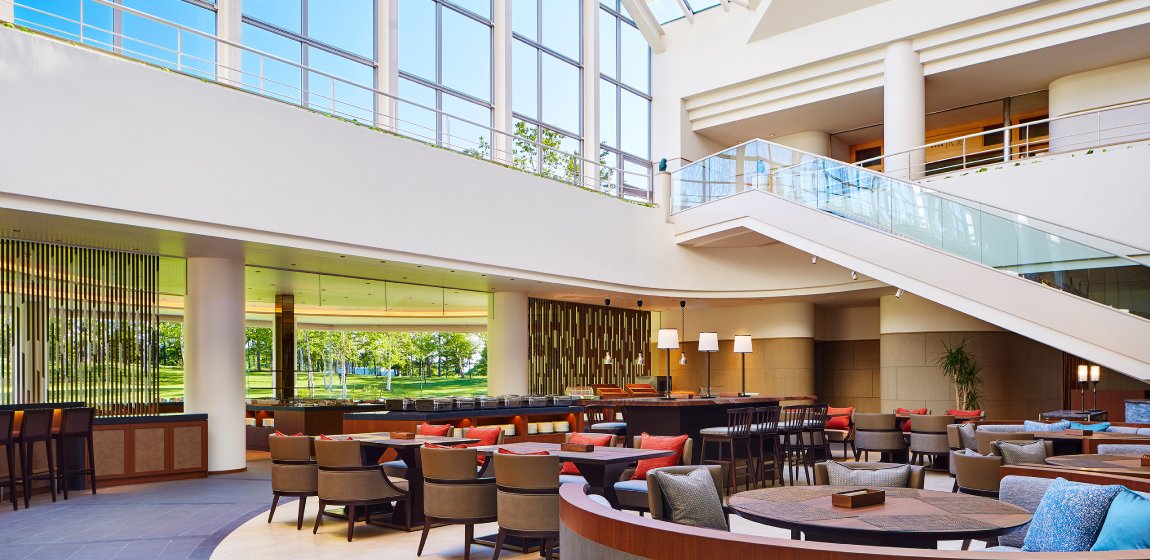 The Atrium restaurant features vast floor-to-ceiling windows providing a bright, spacious, comfortable environment. Atrium is the perfect place to spend time relaxing while enjoying the early summer season in Hokkaido.