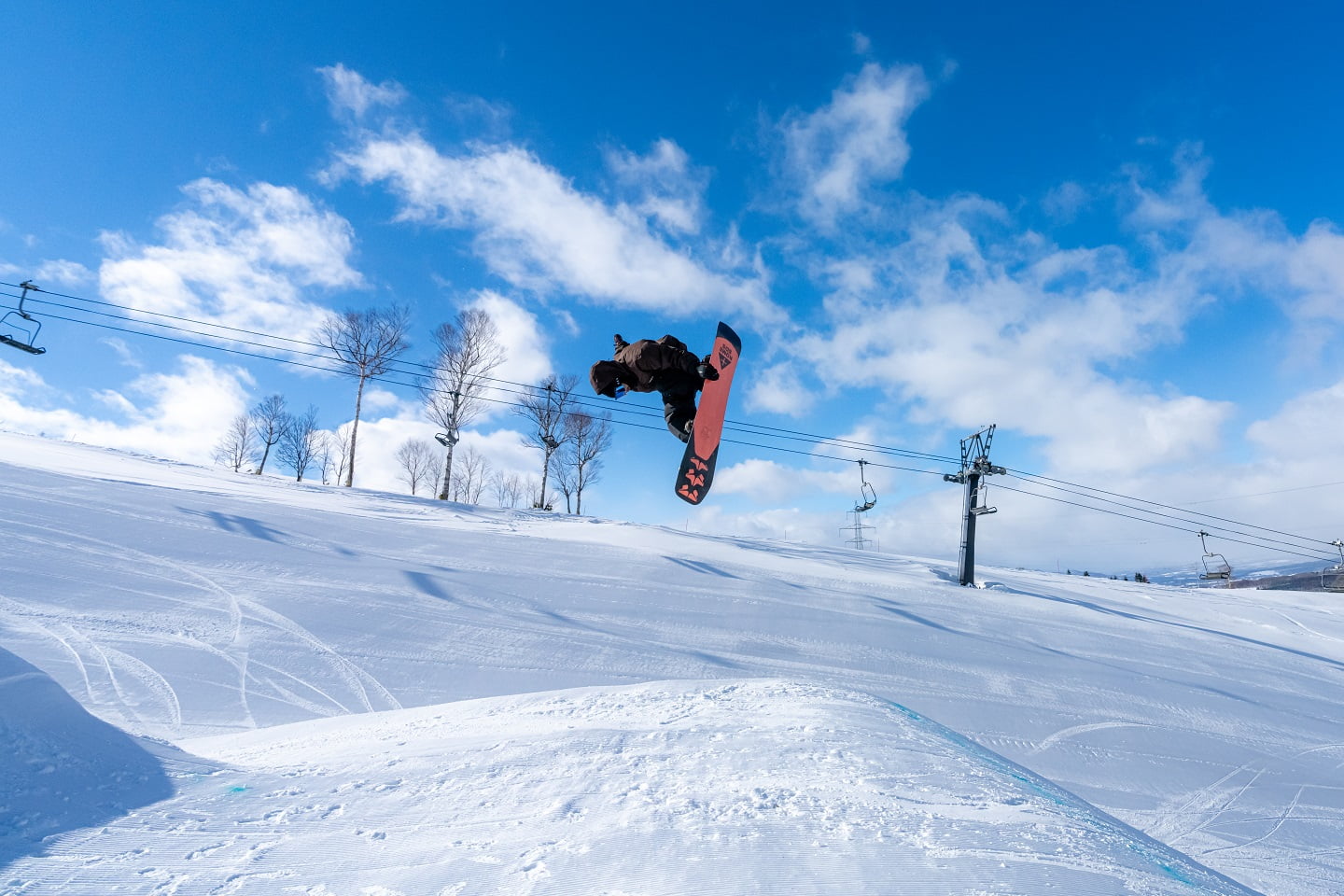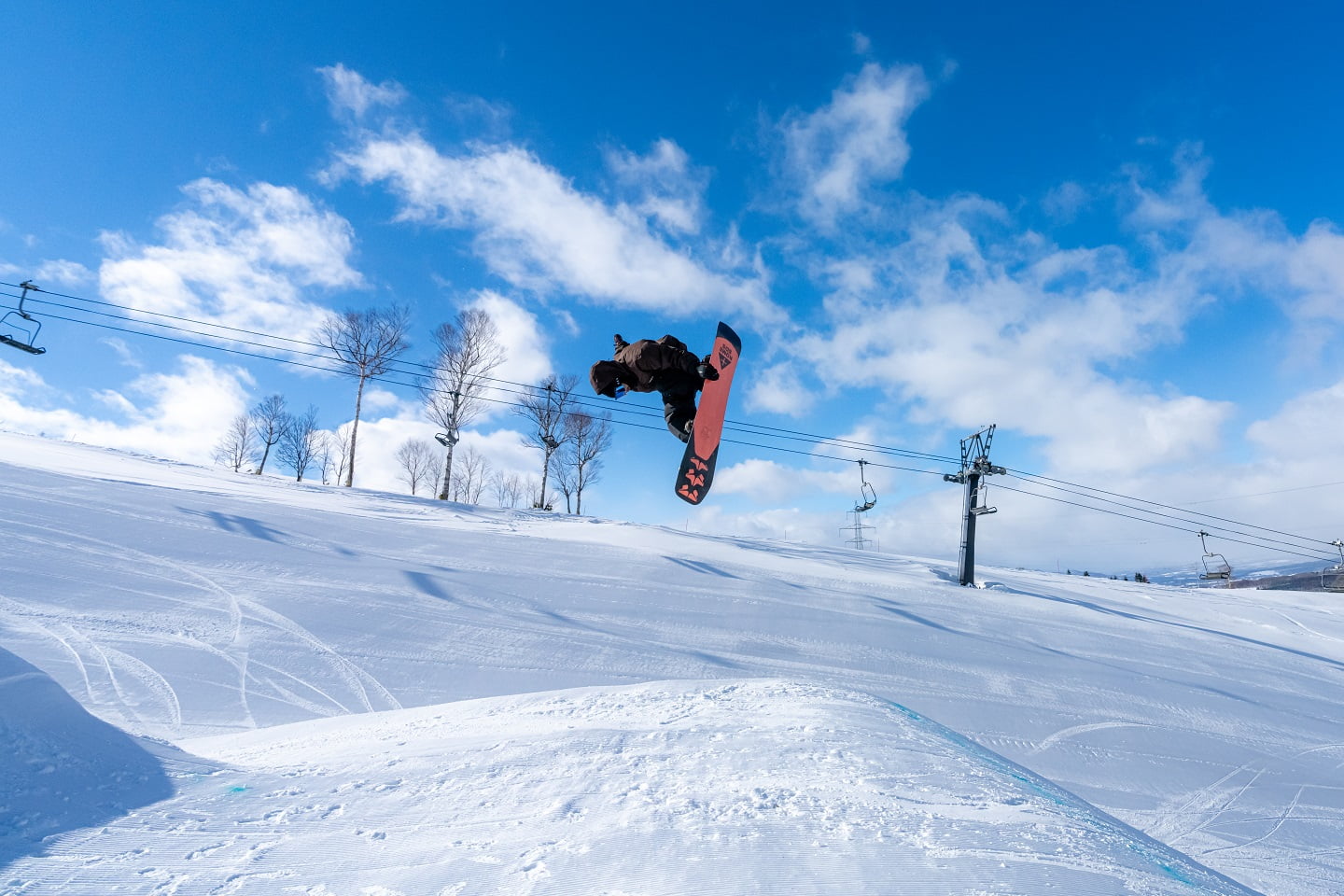 Freedom Park
― East Mt. ―
Freeriding meets 3 dimensions! Enjoy jumping and show your skill in Freedom Park, a combination of ski trails and a park
Enjoy an exciting terrain park packed with fun jumps and features perfect for skier and snowboarders. From large kickers for advanced uses to beginner jumps for novices, all jumps and features have been carefully crafted to ensure safety for all users. This terrain park has been designed to cater to a wide range of ability levels.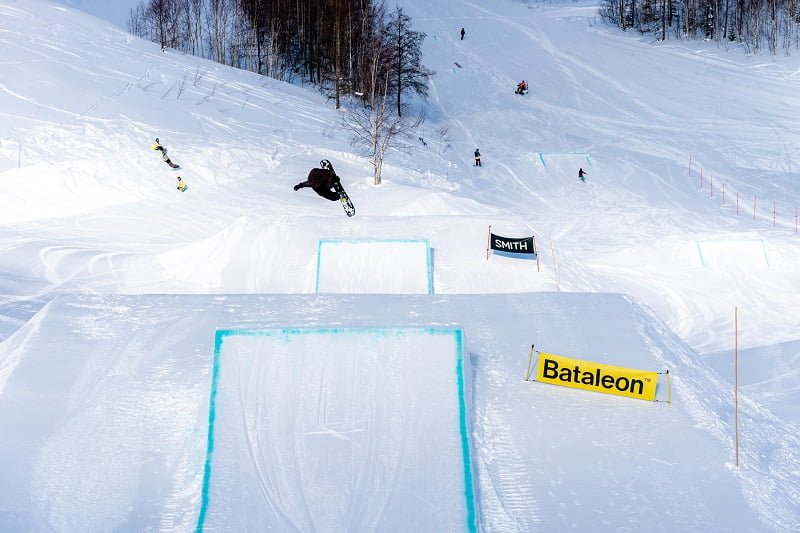 Expert Lane
In the intermediate and advanced areas feature two-way kickers (8m-12m and 5m-8m), rails, boxes and other jib items. Also, a large 15m kicker will be installed in March for the spring season.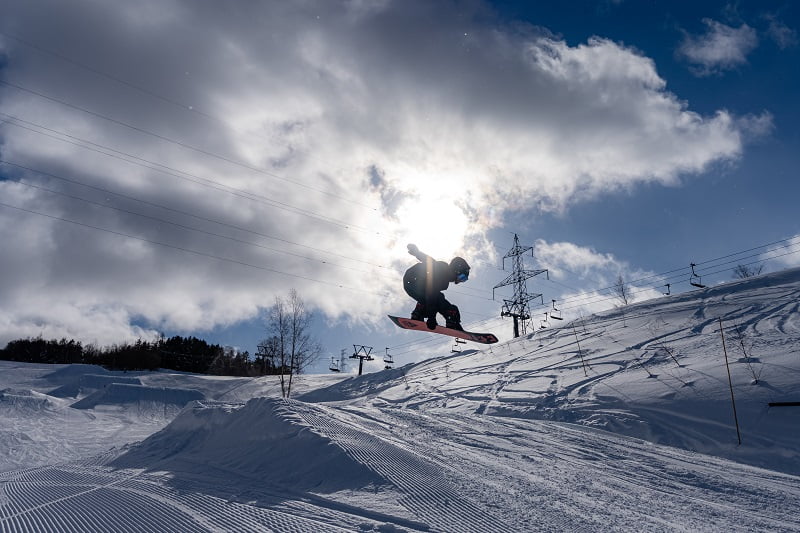 Easy Lane
The easy lane features fun smaller items, including 1m to 3m table top kickers and wide boxes. This fun area is designed for beginners who are new to the terrain park and the ideal area for training kids and junior riders.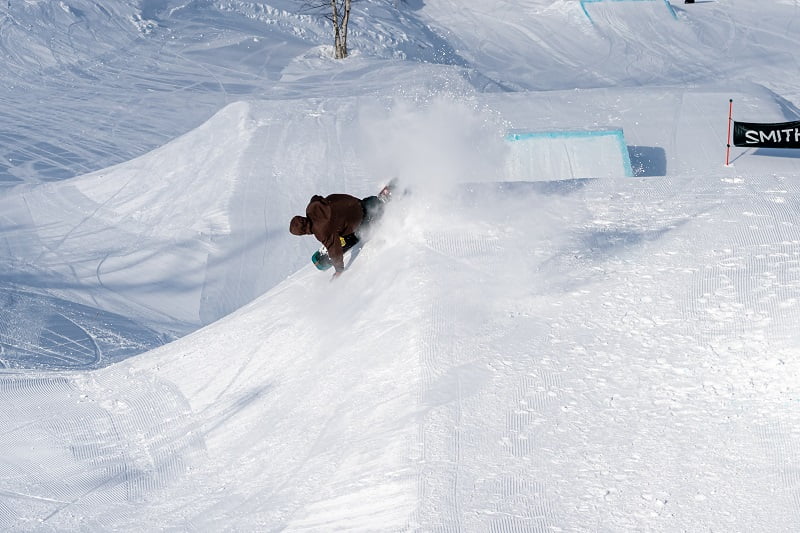 Banked Lane
A new "banked lane" allows users to maximise the terrain on East Mt as skiers and snowboarders can try this fun banked lane on the way back to the gondola after a carving or powder lap higher on the mountain.
Park Information

Level

Beginner / Intermediate / Advanced

・Lift tickets excluding Point tickets are valid.
・Snow sliders that allow you to ride a lift are available.

 
Precautions

・The items and equipment available may change due to snowfall and weather conditions.
・Please stay within terrain that suits your skill level.
・Please wear a helmet and protectors for your safety.
・Please do not stop at a landing place or blind spot for your safety.
・This place cannot be used for hiking.
・For your safety, please follow the crew's instructions.
・Please be aware that we are not responsible for your accident or injury at the Side Country Park.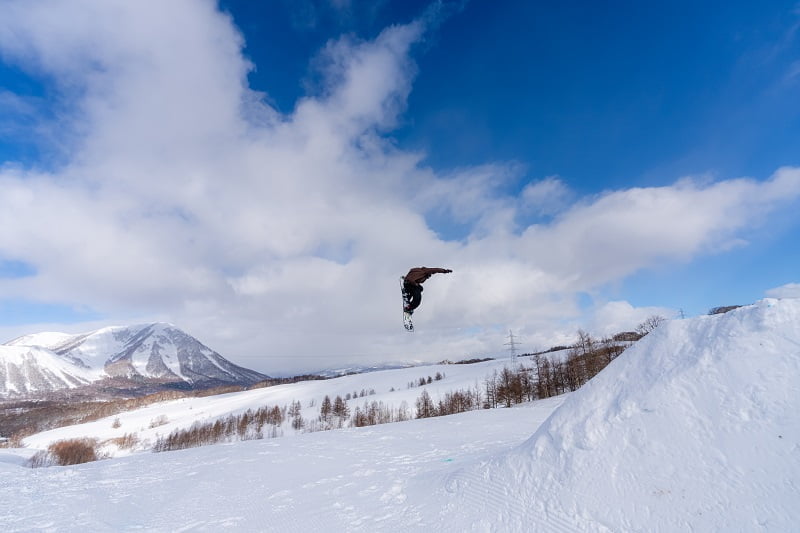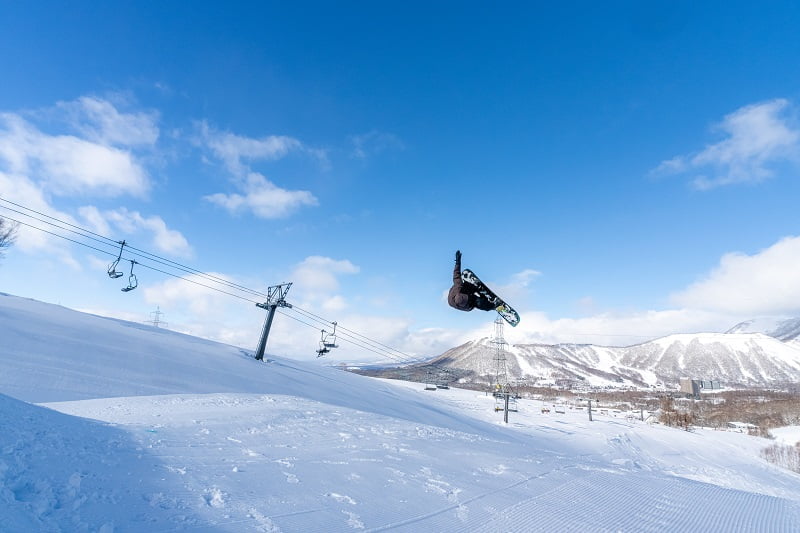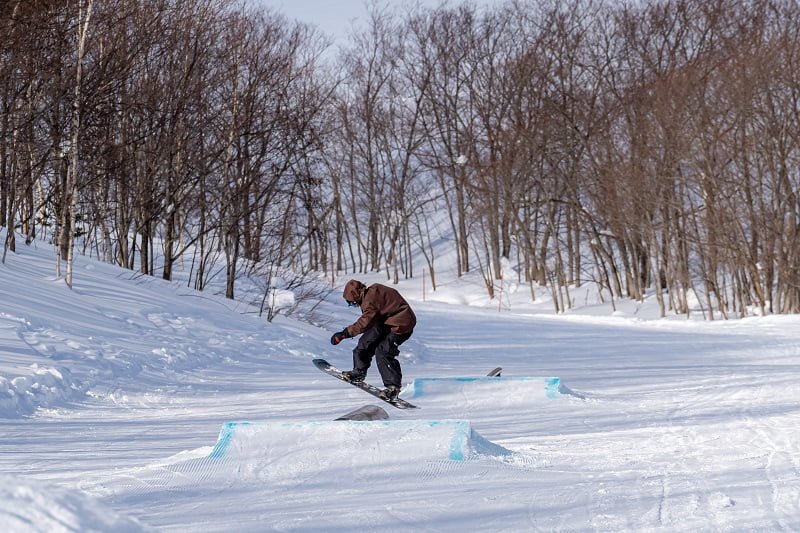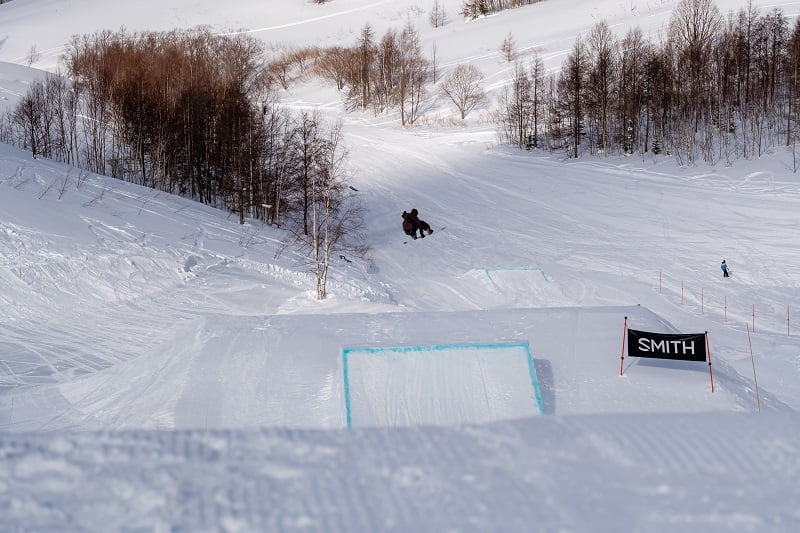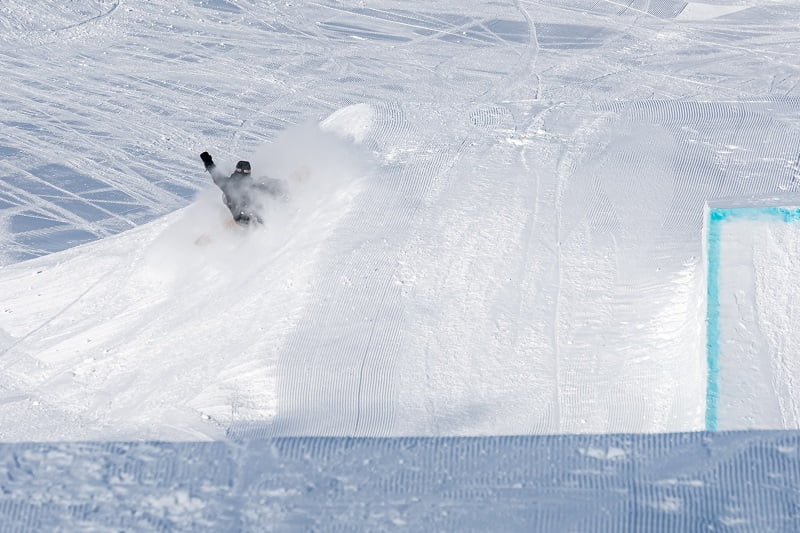 Operating Period

Late-Dec/2023 - Late-Mar/2024

Operating Hours

10:00 - 16:00
Map