DAILY LOCAL TRIPS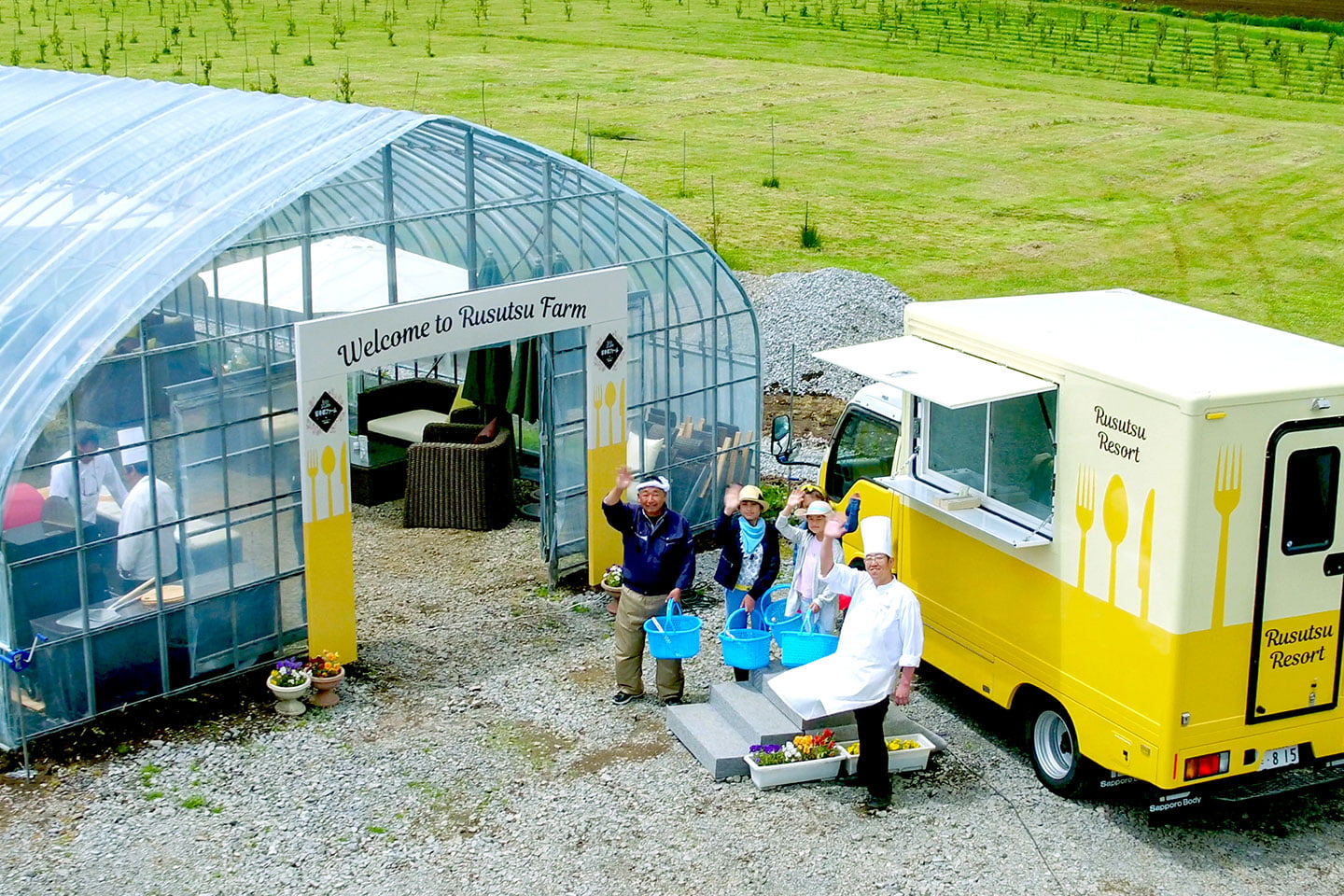 Exclusively available for overnight guests, our local trips are easy ways to enjoy sightseeing and seasonal farm experiences.
Exclusive to overnight guests at Rusutsu Resort, this special plan is available for 1,000 JPY per person. Immerse yourself in lush sprawl of nature surrounding Rusutsu Resort as you get a first-hand look at farm life and try cooking some freshly picked vegetables. We offer different tours for each season, so you can explore what Rusutsu has to offer at the moment.
Precautions

・For reservation-only programs, complete your booking by 17:00 on the day before the activity.
・We do not accept guests under the influence of alcohol.
・The programs are subject to change or cancellation due to weather conditions, etc. that the instructor or the guide considers dangerous.
・We are covered by accident insurance to prepare for injuries that may happen during the programs. Some of the programs are covered by the policy held by our affiliated organization. Some cases of injury may not be covered, depending on the cause (earthquakes, etc.).
For some programs, guests may be asked to sign an agreement. (For guests under the age of 18, parent/guardian signature is required.)
・For programs that take place in the natural environment, be sure to follow the instructor's/guide's advice and take responsibility for your own safety.

・We recommend wearing comfortable clothes that are appropriate for the activity and that you don't mind getting dirty.

・For cancellations on the day before the program and on the program day, cancellation fees of 50% and 100% of the total cost, respectively, apply.