YOTEI PANORAMA TERRACE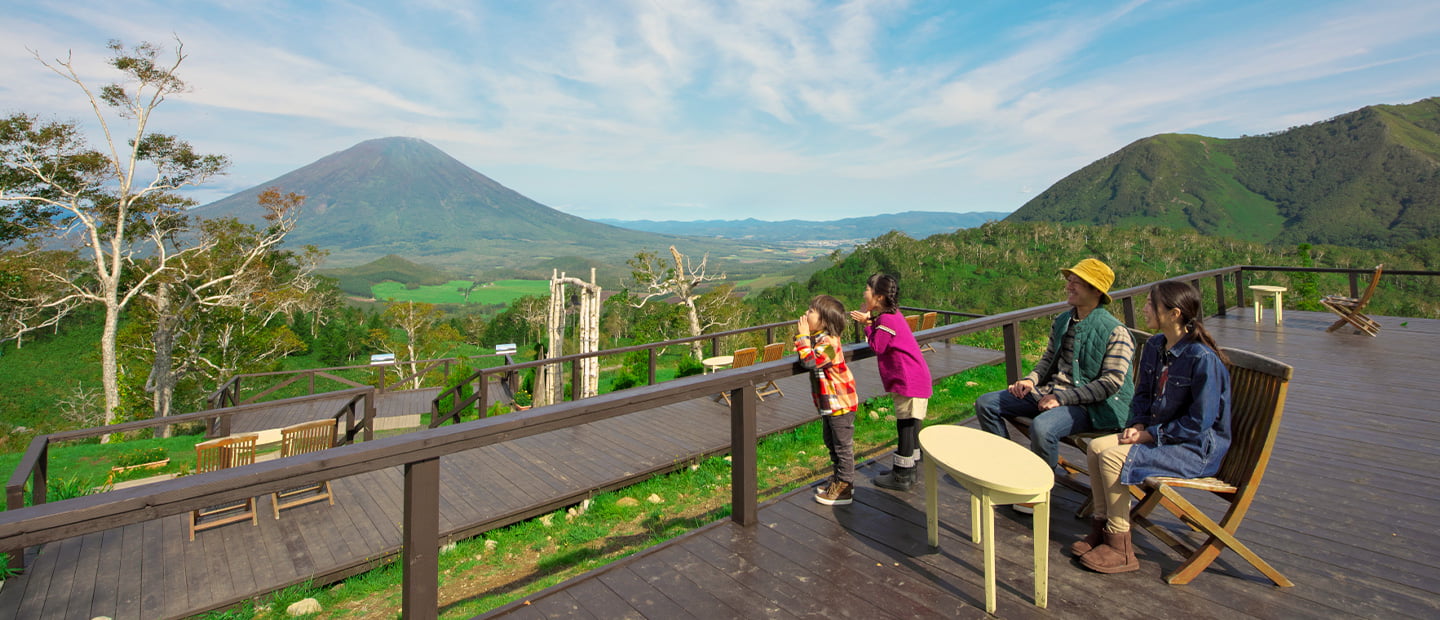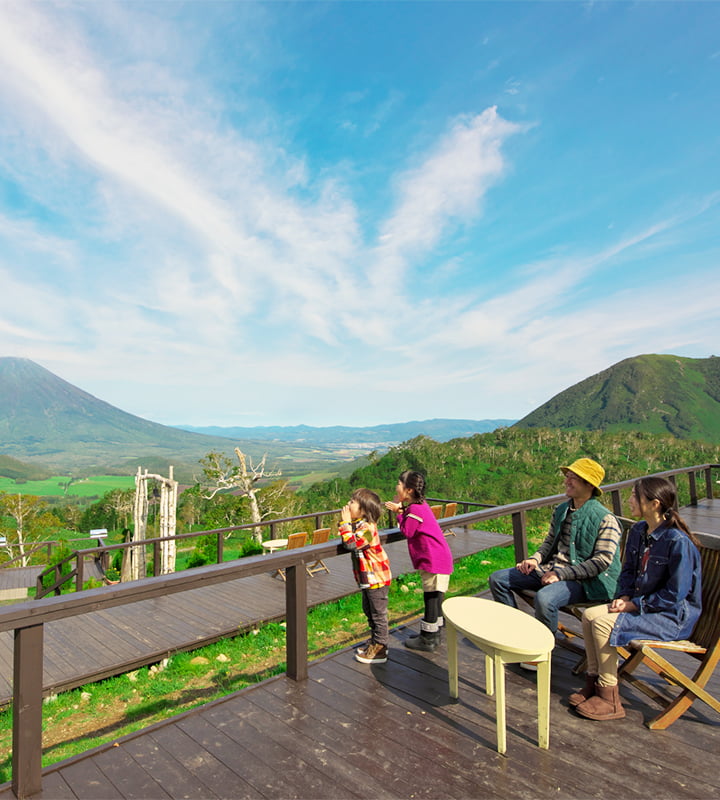 Take the West Mt. gondola up to the scenic spiritual spot overlooking Mt. Yotei and Lake Toya.
One of Hokkaido's best spots for catching a picturesque view of Mt. Yotei. Yotei Panorama Terrace is the ideal locale for admiring the view of Mt. Yotei, Lake Toya and Shikotsu-Toya National Park.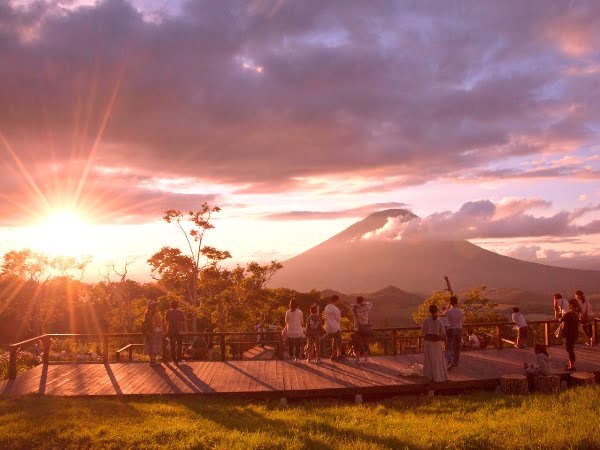 A Sun set service is available on selected dates. Enjoy stunning views of the majestic Mt Yotei as the sunsets on one of Hokkaido's most famous peaks.
LEARN MORE
Starting from the base of West Mt., you can climb and descend the mountain via the Rusutsu Trail, a great way to walk admire the beautiful scenery.
LEARN MORE
Hokkaido's indigenous Ainu people call Mt. Yotei "Machineshiri (woman mountain)" while Mt. Shiribetsu, which is connected to Mt. Sorioi, is known as "Pinneshiri (man mountain)." Traditionally, these two mountains have been considered as the "married couple mountains." According to Ainu mythology, Mt. Yotei was the first part of land created by God, which then expanded to form Hokkaido. According to feng shui, Mt. Sorioi (West Mt.) is believed to act as the dragon vein (pipeline) for the energy produced by Mt. Shiribetsu, with the "dragon's head" part supplying energy packed with shu-aura and ki-aura. Shu-aura is a source of energy and feelings of wealth, while ki-aura is believed to help raise your social status. Thanks to these two beneficial auras, this scenic locale is indeed a very lucky place.
Nothing else tastes like coffee and soft-serve enjoyed against the backdrop of magnificent scenery. Kick back at the terrace with beverages and desserts available from the cable car shop while admiring the picture-perfect landscape.
*Opens only during the summer season on an irregular basis
During the winter season, Yotei Panorama Terrace offers unrivalled views across the landscape. From this outdoor landmark, skiers and snowboarders can directly access several trails. Keep in mind that you need a lift ticket to ride the gondola.
Other scenic spots
Rusutsu offers various sites that feature stellar views of Hokkaido.
Summit of Mt. Isola – view of Mt. Shiribetsu and Mt. Yotei

Summit of Mt. Isola – view of Lake Toya

Rusutsu Harvest Farm

Helicopter Sightseeing Flights

Rafting

Mountain Biking

Rusutsu Onsen – Kotobuki

River Wood Golf Course

East Vivaldi Course

East Tignes Course
PHOTO LIBRARY