WINTER LIFT TICKET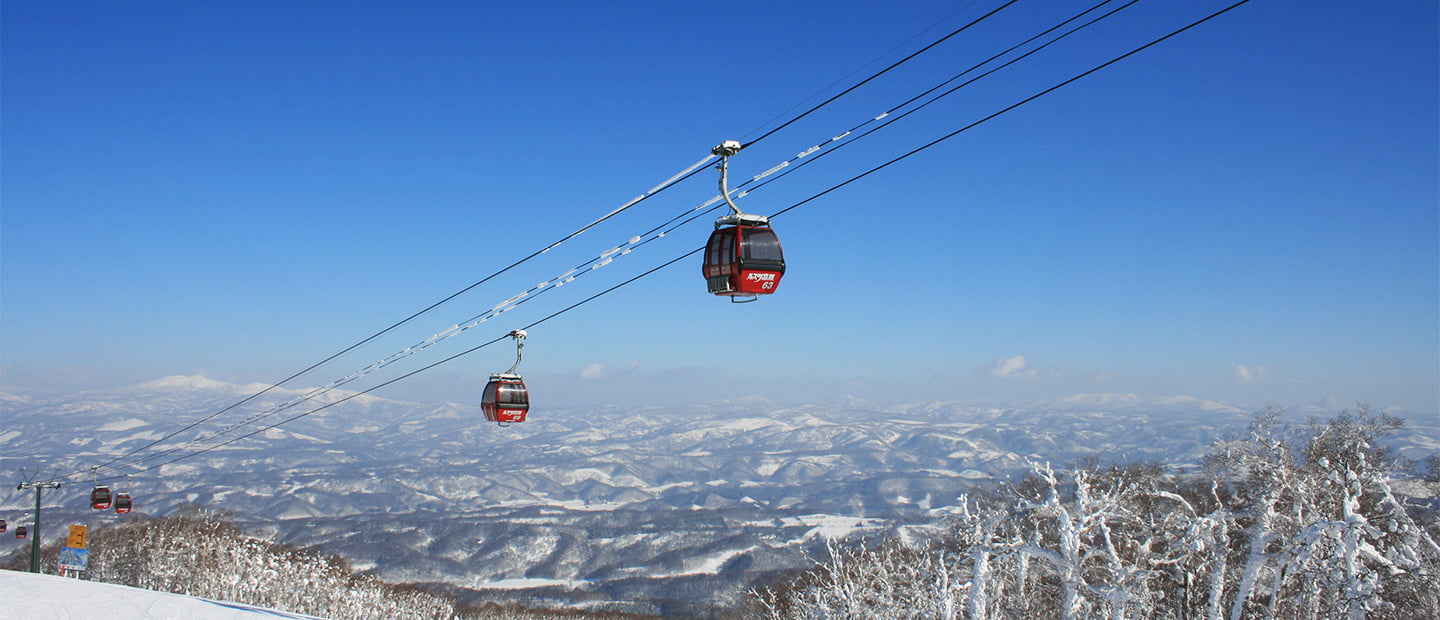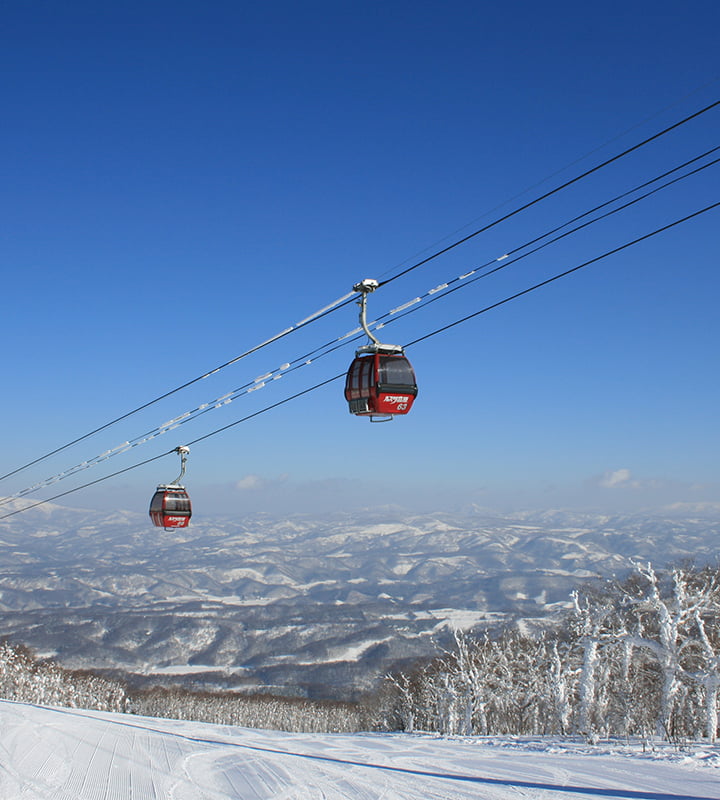 Regular season
18/12/2021(Sat.) – 13/03/2022(Sun.)
| | Adult (Ages 13-59) | Senior (Ages 60+) | Child (Ages 4-12) | Night Skiing |
| --- | --- | --- | --- | --- |
| 4 Hours Ticket (online purchase) | 5,100 JPY | 4,300 JPY | 2,800 JPY | ◯ |
| 4 Hours Ticket | 5,400 JPY | 4,600 JPY | 3,100 JPY | ◯ |
| 6 Hours Ticket (online purchase) | 5,700 JPY | 5,000 JPY | 3,000 JPY | ◯ |
| 6 Hours Ticket | 6,000 JPY | 5,300 JPY | 3,300 JPY | ◯ |
| 24 Hours Ticket | 24,000 JPY | | | ◯ |
| 1 Day Ticket (online purchase) | 6,200 JPY | 5,200 JPY | 3,200 JPY | ◯ |
| 1 Day Ticket | 6,500 JPY | 5,500 JPY | 3,500 JPY | ◯ |
| 2 Days Ticket | 12,400 JPY | 10,400 JPY | 6,400 JPY | ◯ |
| 3 Days Ticket | 18,600 JPY | 15,600 JPY | 9,600 JPY | ◯ |
| 4 Days Ticket | 24,800 JPY | 20,800 JPY | 12,800 JPY | ◯ |
| 5 Days Ticket | 31,000 JPY | 26,000 JPY | 16,000 JPY | ◯ |
| 6 Days Ticket | 37,200 JPY | 31,200 JPY | 19,200 JPY | ◯ |
| 7 Days Ticket | 43,400 JPY | 36,400 JPY | 22,400 JPY | ◯ |
| Night Ticket | 3,100 JPY | 2,700 JPY | 1,800 JPY | ◯ |
| Point Ticket (1 Point) | 500 JPY | 400 JPY | 300 JPY | ◯ |
BUY PASS
Other season
Early Season 1 : 27/11/2021(Sat.) – 10/12(Fri.)
Early Season 2 : 11/12/2021(Sat.) – 17/12(Fri.)
Spring Season : 14/03/2022(Mon.) – 03/04(Sun.)
| | Adult (Ages 13-59) | Senior (Ages 60+) | Child (Ages 4-12) | Night Skiing |
| --- | --- | --- | --- | --- |
| 1 Day Ticket (Early Season 1) | 4,200 JPY | 3,600 JPY | 2,500 JPY | |
| 1 Day Ticket (Early Season 2) | 5,400 JPY | 4,600 JPY | 3,100 JPY | ◯ |
| 1 Day Ticket (Spring Season) | 5,400 JPY | 4,600 JPY | 3,100 JPY | ◯ |
| Point Ticket (1 Point) | 500 JPY | 400 JPY | 300 JPY | ◯ |
Payment Method

Credit / Debit Card
American Express / VISA / MasterCard / JCB / Diners Club / DISCOVER / China Union Pay /
E-money
Edy / QUICPay / iD / WAON / nanaco / Kitaca / Suica / PASMO / toICa / manaca / ICOCA / SUGOCA / nimoca / hayakaken /
QR Code Payment
PayPay / LINE Pay / d-payment / auPay / merpay / Rakuten Pay / Ginko Pay / WeChatPay / AliPay /

Remarks

・The lifts are free of charge for children ages 3 and younger.
・Senior discounts are offered to visitors who are 60 and older with proof of age.
・The closing time is subject to change, depending on the time of the year and other circumstances.
・The hours for night skiing are 16:00 to 20:00 (last ride: 19:45). Please note that night skiing will only begin once safety has been confirmed, based on the amount of snowfall on the ski trails.
・The night ski operation ends on 31/03/2022 (Thu.).
・For prices of tickets for 8 or more days, please contact our General Reservation Center.


Hourly Ticket Details

・4-Hour and 6-Hour tickets are valid for the designated number of hours from the first time passing through an IC ticket gate. (tickets are only valid on the day of issue and cannot be used on multiple days)
・The 24-hour lift ticket allows users to access the Rusutsu Resort lifts for a total period of 24 hours (24 X 1-hour increments). It can be used at any point during the season. The first time a user passes through an IC gate 1-hour will be deducted from the ticket. Users can than pass through multiple gates for the next 60 minutes. If after 1 hour the user passes through another gate an additional hour will be deducted.

Point Tickets (requires reward points)

・Quad Lift : 2 Points
・West Gondola : 3 Points
・East No.2 Gondola : 4 Points
・Isola Gondola : 4 Points
・Pair Lift : 1 Point
・For all other matters, our Terms and Conditions for Lift Operation will apply.
GONDOLA / LIFT TICKET OFFICE
+
–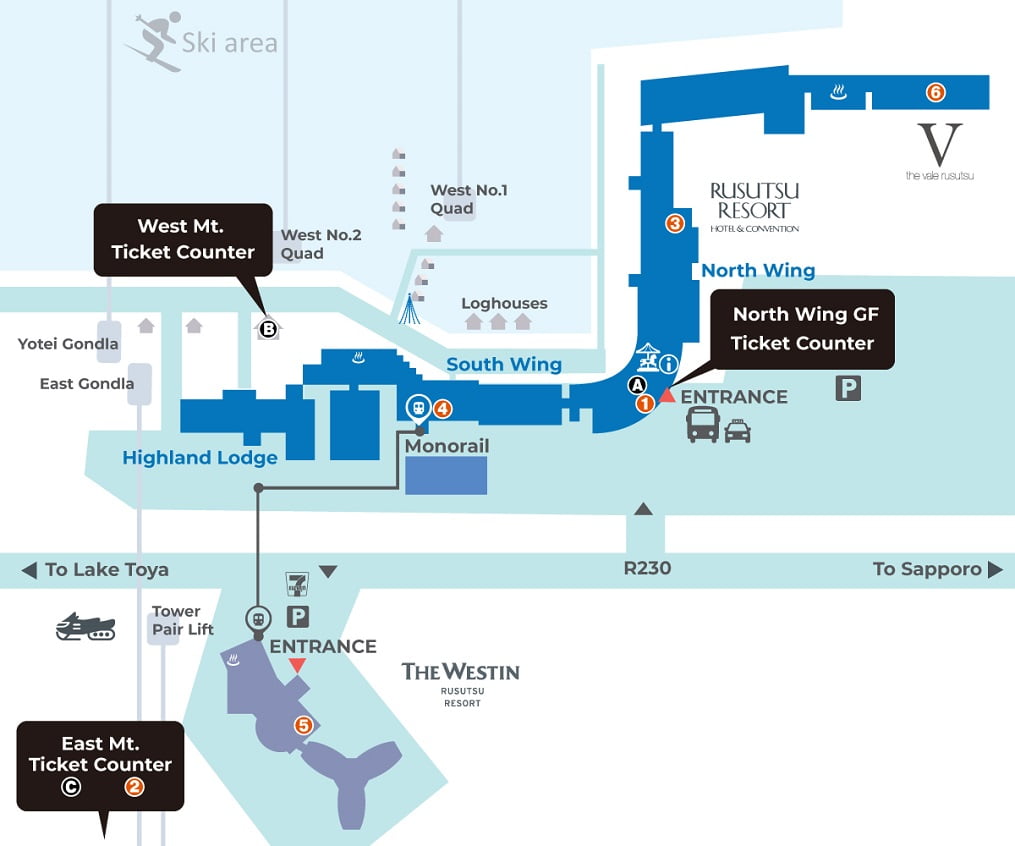 Gondola / Lift Ticket Office

A. Center Ticket Counter (North Wing GF)
B. West Ticket Counter (In front of Highland Lodge)
C. East Ticket Counter (East Center Station)
* For items B and C, the business hours vary depending on the condition of the ski trails.

Pick-up Boxes

①Center Ticket Counter (North Wing GF)
②East Ticket Counter (East Center Station)
③North Wing 2F (In front of Dolce)
④South Wing 1F (In front of Cricket)
⑤Westin 1F (In front of rentals-station)
⑥The Vale Rusutsu 1F (next to front desk)
How to purchase lift tickets online
Pick-up box System
STEP1

Click on the "Buy now" button to purchase your ticket. You will be issued with a QR code to redeem your ticket.

STEP2

Please scan the QR code using either your smart phone or a print out.

STEP3

Please collect your ticket.

STEP4

Go to the IC gate, scan your ticket and access the lifts.
BUY PASS
Charging Method
STEP1

Click "BUY PASS" or scan the QR code on the back of your IC card to access the purchase page.

STEP2

Select your ticket and enter the WTP code on the back of your IC card. Then, load your ticket with a credit card.
(The WTP code will appear automatically once you scan the QR code)

STEP3

You will receive a thank-you email that confirms that loading is complete.

STEP4

Go to the IC gate, scan your ticket and access the lifts.
BUY PASS
PICK-UP BOXES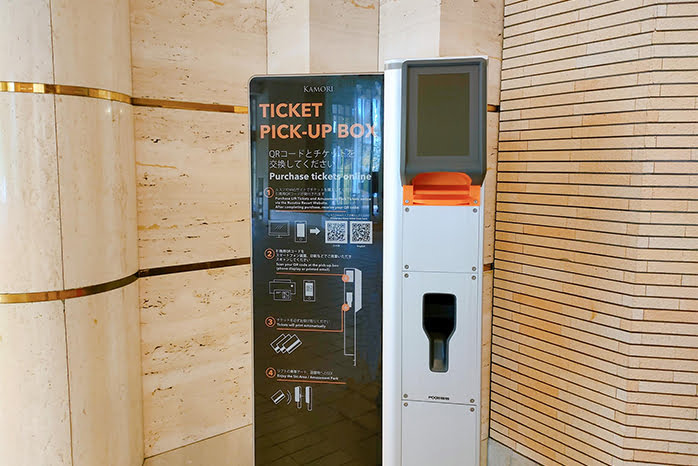 For winter 2021-22, we have introduced automatic lift ticket machines (pick-up boxes). Purchase your tickets in advance using a credit card via our official website.
For the online webshop – customers with existing IC cards can re-charge lift tickets online, while we will also introduce a pick-up box system for new customers who do not have an IC card. First, purchase your lift ticket online to receive a QR code, next scan the QR code at the pick-up box in the resort to be issued a lift ticket on an IC card.
IC LIFT TICKET / SMART GATE SYSTEM
Rusutsu Resort offers IC cards for lift tickets.
We have deployed a smart gate system (automatic ticket gates) for smooth entrance.
・Pass through the gate with your IC card in your skiwear pocket.
・The system will recognize your IC card as you pass through the gate. You cannot pass through the gate on a day other than your ticket's valid dates.
・For Point Tickets, point rewards for the lift will be redeemed automatically.
・The 4-Hour and 6-Hour tickets will be valid for 4 and 6 hours, respectively, from the first time you pass through the gate.
Recharge your IC card online to use it for your next visit.
Loading your IC card will save you the trouble of visiting the ticket office, so you can head straight to the gondola / lift.
・Please put unwanted IC cards into the IC card return box at the ticket office.
・Your IC card is valid for Sapporo Teine and Tokachi Sahoro Resort (Kamori Kanko Co,. Ltd.). Load your IC card as you need it.
*Please note that this lift ticket cannot be used at other Kamori Group Ski Resorts
*Since no deposits are needed to purchase lift tickets, no refund will be issued when you return your ticket.
*IC lift tickets are reusable and environmentally friendly.
Precautions

・Do not put your ticket with other cards in your pocket.
・Do not put your ticket in a pocket with metal objects.
(coins, wallets, cell phones, smart phones, walkie-talkies, beacons, aluminium foil, foil wrappers for gum, etc.)
・The gate may fail to recognize your IC card if it is more than 15 cm from the scanner. If you are scanning your IC card, bring it as close to the scanner as possible.