EMPLOYMENT
Rusutsu Resort is currently hiring reception staff + ski & snowboard instructors for the 2023/24 winter season.
About the Snow School


Rusutsu Resort International Ski & Snowboard School is the resort`s official school and the only school to operate in the resort. Rusutsu has been welcoming international instructors for over 11 seasons and in recent years the school has grown into a large, well-established school.
To cater to both the international and Japanese guests the school has a foundation of Japanese instructors who work alongside a dedicated team of international instructors to provide lessons in Japanese, English and other foreign languages.
Ski & Snowboard Instructors
In Rusutsu, international instructors teach private lessons and kids group lessons to English speaking clients to create a premium guest focused service. This ensures all clients receive the best possible Rusutsu experience and create lasting memories. Working at rusutsu is not just a seasonal job, it's a real japan experience!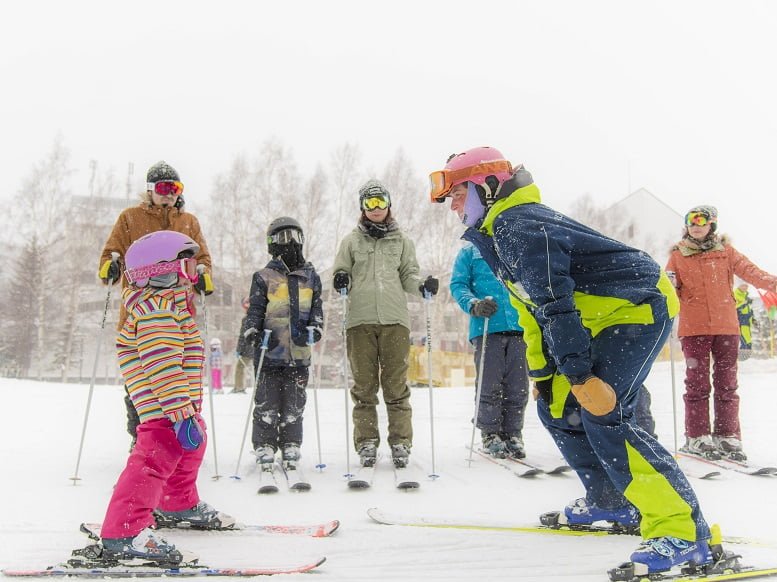 Apply now
Ski & Snowboard School Reception Staff
Job Description

Provide exceptional customer service to all guests via phone, email and at the reception desk. Quickly and efficiently respond to guest queries, and create reservations for lessons while working in a busy work environment. Work as part of a fun, diverse international team to deliver outstanding customer service to both Japanese and international guests.
Key Responsibilities and Duties

・Handle guest queries via phone call /emails
・Assist cutometers who visit ski school reception
・Liaise with instructors and management to deliver outstanding guest service
Requirements

・Passionate about customer service
・Friendly, professional & a team player
・Visa status permitting work in Japan
・Business level English
Desirable

・Bilingual (Japanese & English)
・Prior customer service experience
・Interest in Japan
・Additional language skills
Employee Benefits

・Free staff accommodation (shared room)
・Free Rusutsu Resort Season Pass
・Discounted meals at the staff cafeteria
・A fun international working environment
・Discounts on ski rentals, ski school, F&B etc
Contract Period

1st December 2023 – 31st March 2024
Wage

1,200 JPY, per hour
To Apply

Please email. p.hanlon@kamori.co.jp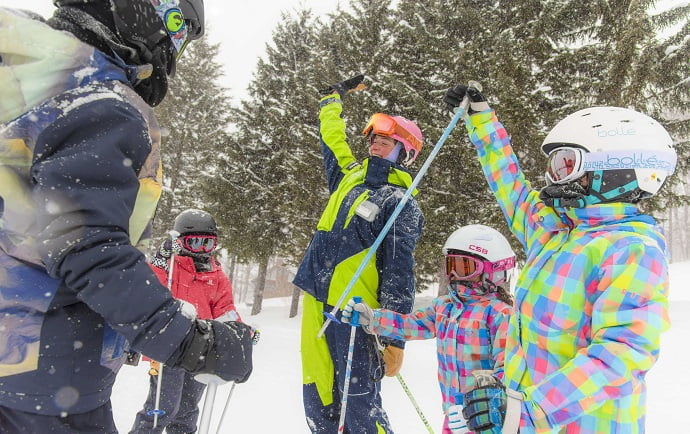 Apply now
International Snowsports School – Kids Specialist
Job Description

Rusutsu Resort Snow-sports School is now hiring for winter 2023-24. If you have a passion for snow and working at Rusutsu could be your dream job!

The kids specialist's role involves helping to create a safe, fun, and engaging learning environment for kids learning to ski. You will work closely with international instructors, parents, and kids to create memorable ski experiences for both international and Japanese kids attending kids ski lessons.
Job description – Kids Specialist

・Offer a high level of guest service to ski school customers and create memorable winter experiences for children
・Liaise with kids' instructors, supervisors and reception staff to work as an effective team
・Help to set-up and pack down of the children's beginner area
・Ensure a smooth check in procedure for all children attending kids' lessons
・Assist with parent inquiries and concerns
・Supervise children during breaks, lunch time and assist with lessons
・Play games and create a fun environment for children
・Manage upset children until parents arrive
Rusutsu Resort Ski & Snowboard School benefits include:

・Free ski-in/ski-out staff accommodation
・Free access to the resort facilities (swimming pool, hot springs/sauna etc.)
・Subsidised meals in the staff canteen
・Free season pass for Rusutsu Resort
・Free 1-day lift tickets for Sapporo Teine & Sahoro Resort
・Free ski/snowboard equipment rentals
・Major discounts at resort shops/food outlets
・Regular weekly training to improve your personal skiing and snowboarding
・Fun ski school events and parties
・Visa sponsorship available
・A large vibrant team of Japanese and international staff
Selection Criteria

A successful candidate will fulfil the criteria by possessing all of the following requirements:

・Conversational English or Japanese
・Eligible for visa to work in Japan
・Fun, energetic and positive attitude
・Strong desire to work with children
・Able to work 6 days per week, in peak season
・Outstanding communication and guest service skills
・Possess good time management skills
Additional Criteria

Candidates who possess some or all of the additional requirements will be highly regarded:

・Prior childcare experience
・Previous relevant customer service experience
・Any Additional languages
・Any ski or snowboard ability
・Willingness to experience Japanese culture
・Any level of Japanese ability or the strong desire to learn
Additional Information:

・Employment from 1st December until march 31st
・Pay rate: 1,300 JPY per hour
・Working hours 08:30-16:30
To Apply

Please email. p.hanlon@kamori.co.jp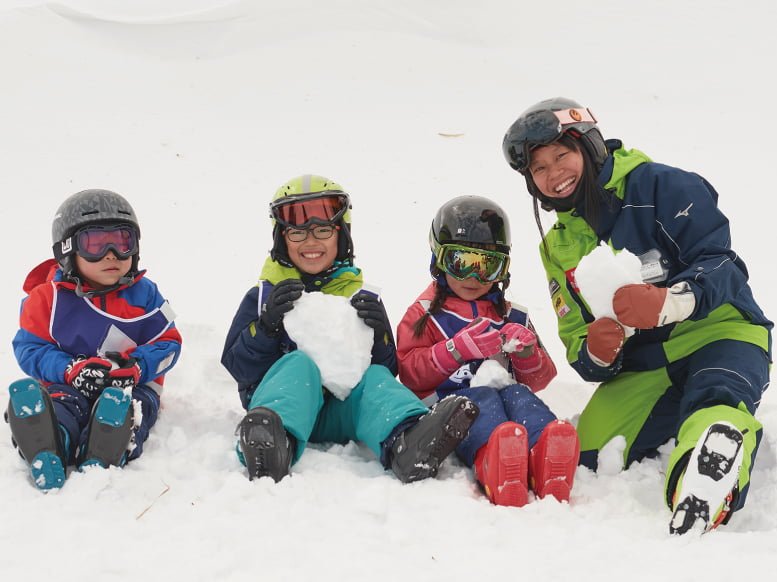 Apply now