29/06/2023
Rusutsu Resort Opens Collaboration Rooms with Fashion Brand COEL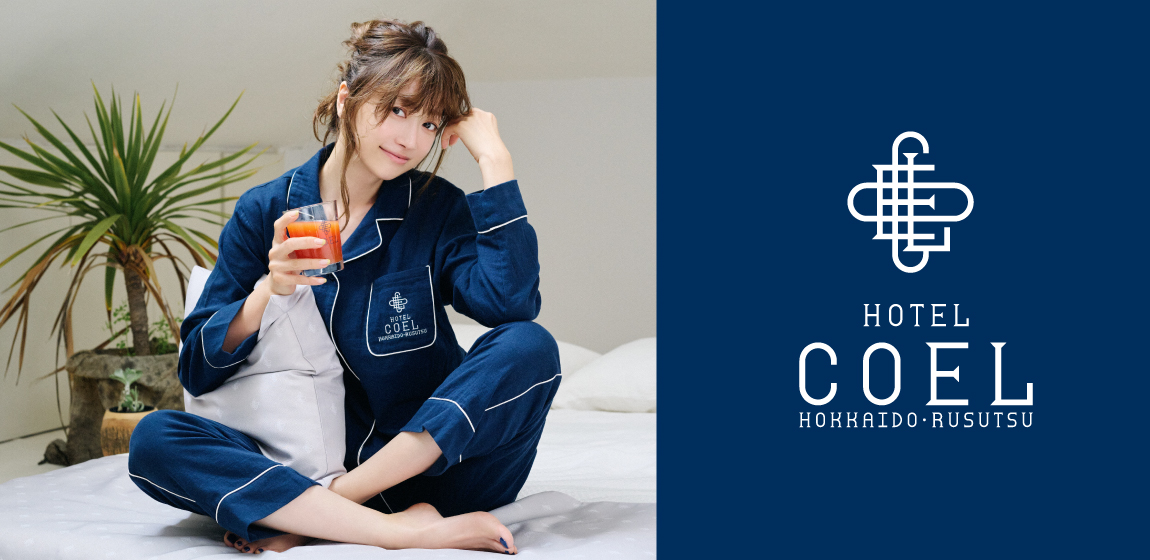 Rusutsu Resort has collaborated with "COEL", a lifestyle brand for which model YOUN-A serves as creative director, to offer two types of rooms, junior suites and standard twin rooms, at the Rusutsu Resort Hotel & Convention. Special accommodation plans will be available from 29/6/2023.
Special rooms where the entire room is transformed into the world of COEL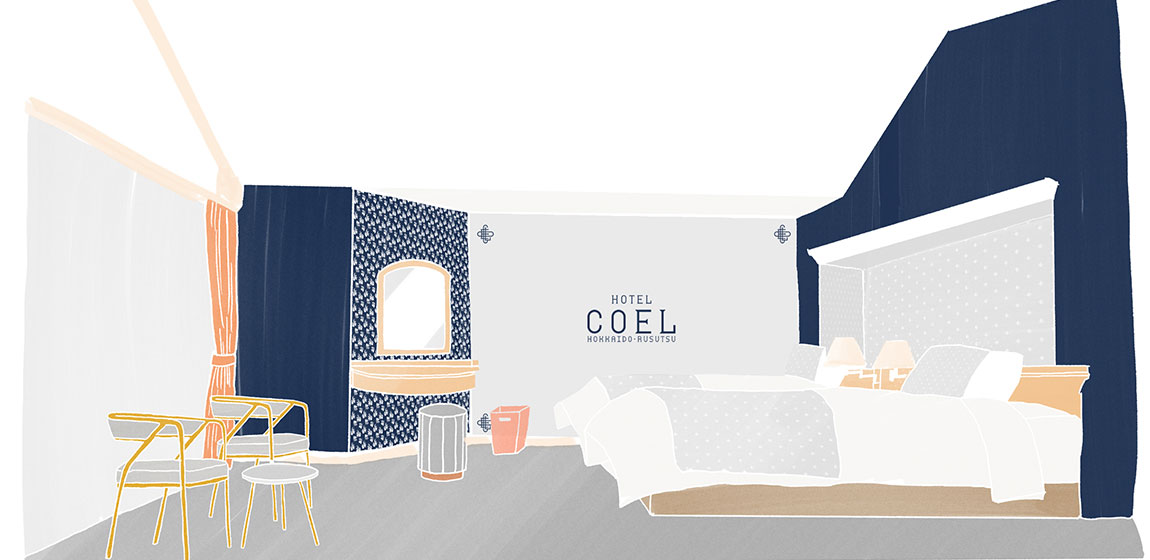 This is the first collaboration room with a fashion brand to be set up in Rusutsu Resort. These rooms are a special space that expresses the world of COEL. The junior suite rooms are accented with illustrations and logos designed by popular illustrator SHOGO SEKINE for COEL.
COEL loungewear set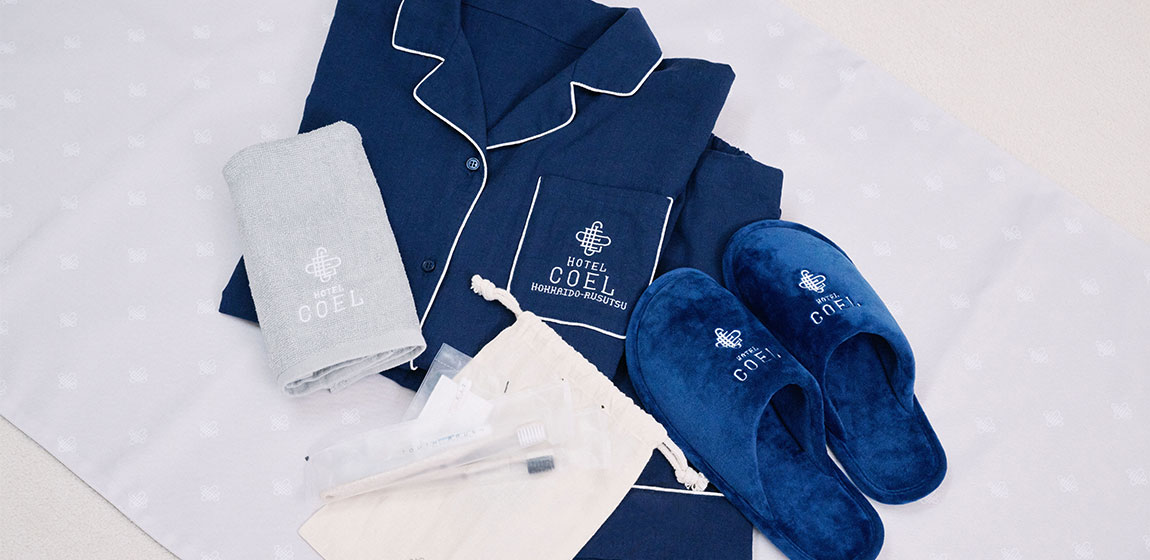 In addition to the bed flags and cushions made especially for the collaboration rooms, the loungewear is decorated with the brand's monogram, newly introduced starting with COEL's 5th anniversary, and is available only at Rusutsu Resort.
The COEL loungewear set includes:
・HOTEL COEL RUSUTSU loungewear with COEL logo (1 piece) (size: one size fits all)
・HOTEL COEL face towel (1 piece)
・HOTEL COEL slippers (1 pair)
・HOTEL COEL Drawstring bag with amenities (1 piece)
※We will prepare them in an eco-bag in your room. You can take the whole eco-bag home with you.
COEL Collaboration Activites!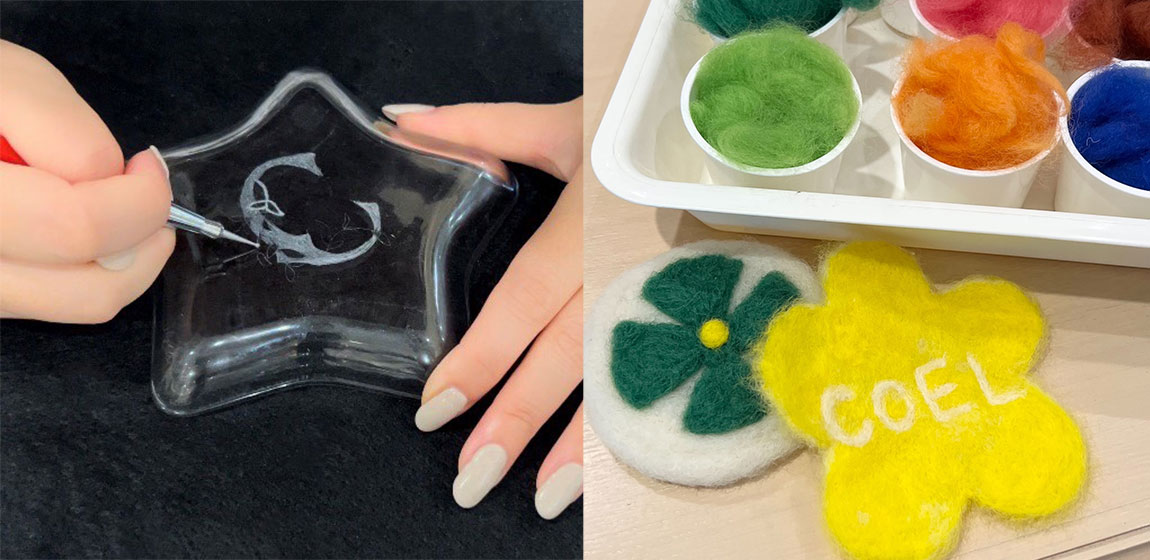 COEL's collaboration activities are now available, allowing you to create your own original items using the motifs proposed by COEL.
・Wool felt art (at Rusutsu Resort): 3,300 JPY
Using Rusutsu Farm's wool, making coasters with COEL's motifs.
・Hand-carved glass (at Rusutsu Resort): 3,600 JPY
Hand-carving glass with patterns and motifs proposed by COEL designers.
Special offer for Junior Suites only!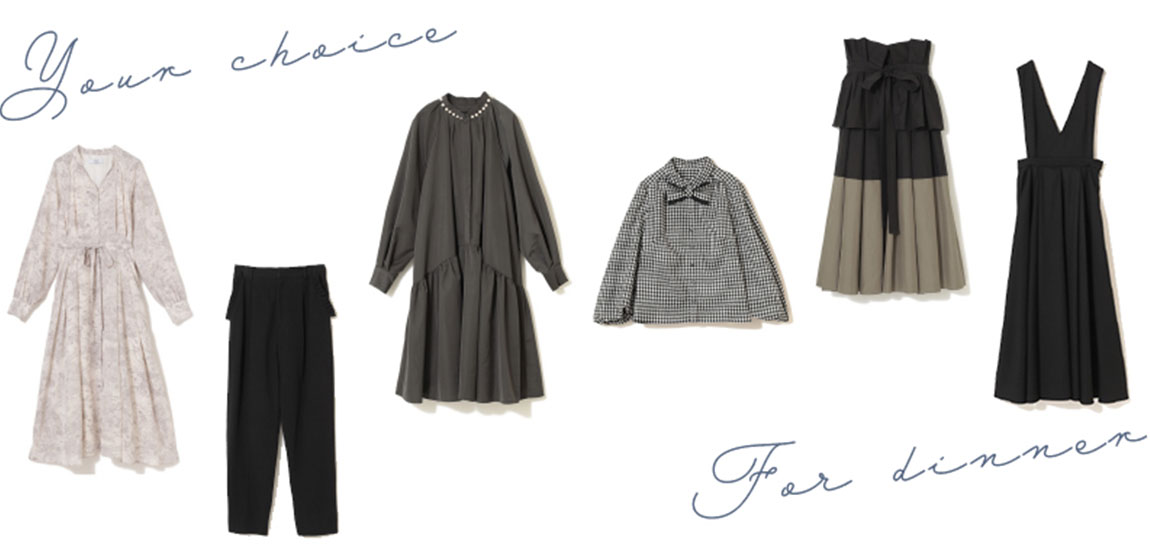 Multiple items of clothing carefully selected by COEL are available in the guestrooms. You are free to wear them during your stay (from check-in to check-out).
※Only for lending, not for taking home.
※Clothes in the photo are for illustrative purposes only.
Please take this opportunity to enjoy the cute adult space and experience proposed by COEL!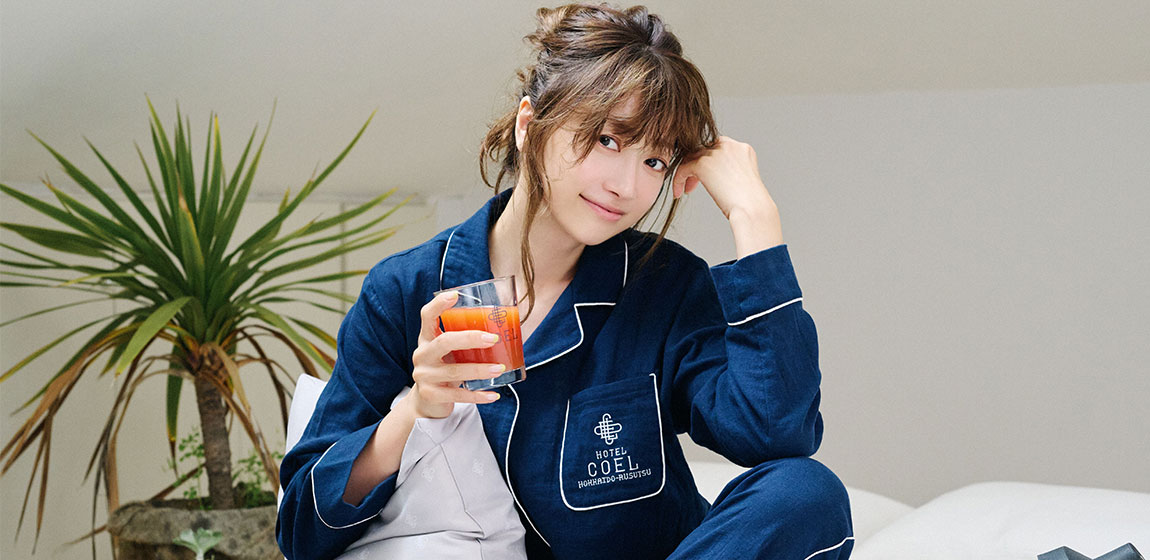 [COEL CREATIVE DIRECTOR]
YOUN-A
Born in Seoul, Korea in 1985.
She started her career as a model in Japan in 2004. Since then, she has graced the covers of numerous women's fashion magazines and appeared in commercials, advertisements, and TV programs. She is also one of the leading fashionistas.
[BRAND PHILOSOPHY]
The name " COEL" is originated from the Latin word "coelum", meaning "happiness", so that all women can enjoy the present moment and be happy.
The concept is "To feel happiness through COEL".
We offer basic items that will be loved for a long time, emphasizing comfort and silhouette while incorporating COEL's unique and exciting trends.