18/12/2020
Rusutsu Resort's new luxury condominium style hotel 'The Vale Rusutsu ' is scheduled to open on Friday, December 18th, 2020.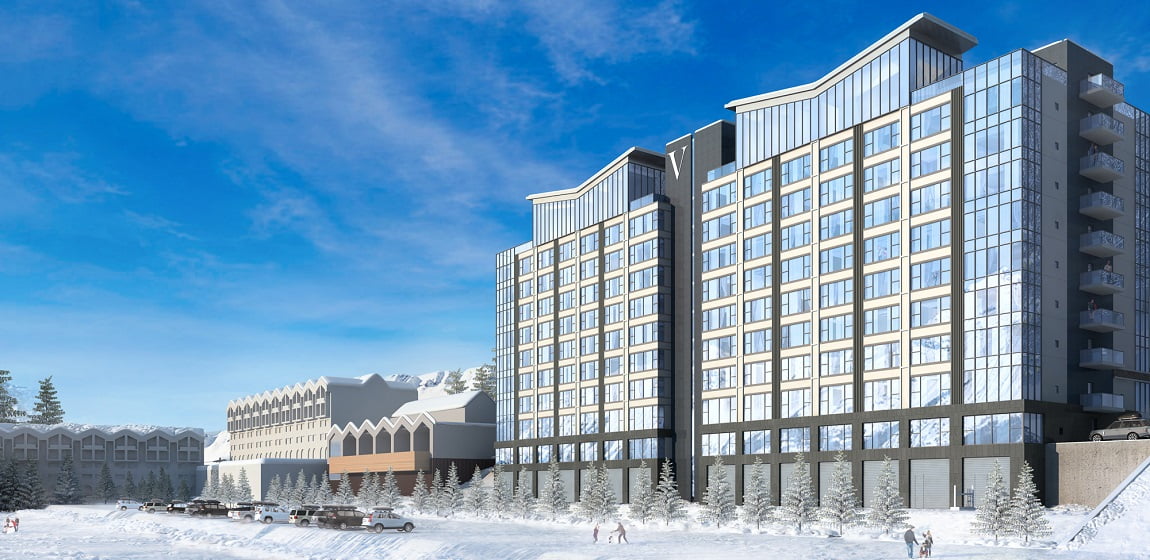 Rusutsu Resort will officially open 'The Vale Rusutsu on Friday 18th, 2020.
Designed with nature as its focus, the architecture of The Vale Rusutsu invites in the morning sunlight to the interiors, these bright spaces are also enhanced by the subtle hues of sunset allowing our guests to enjoy the beauty of nature from dawn until dusk. Guest roo ms offer stunning views over the ski resort, golf courses and surrounding peaks of the Shikotsu Toya National Park. Experience sublime vistas which change with the distinct, Hokkaido seasons from winter snow to lush greenery finally before finally to vibrant autumn f oli age.
The Vale Rusutsu offers ten unique types of accommodation with apartments ranging in size from 51.57m² up to 286.11m² penthouses. Apartments are designed with long term stays in mind and feature ingenious design, spacious living areas, fully equipped Kitchen ettes. All apartments feature a wide range of facilities and the latest home appliances for daily life. Thoughtful design ensures a rela xin g stay. The Vale Rusutsu is located in the prime location of West Mountain, home to Rusutsu Resort's hotel and entertainment venues. Designed to connect directly to the existing hotel and provide direct access to the resort's new 'Kotobuki no Yu' onsen facility, which recently opened in July 2019. In the green season, guests can enjoy convenient access to the amusement park, golf courses and a range of summ er activities, while in winter The Vale Rusutsu boasts ski in/ski out convenience making it an ideal destination for all season resort life.
The Vale Rusutsu apartments are available for purchase. Owners can enjoy their accommodation while also being able to rent out the unit, while not in use. This helps provide a return on investment via hotel sales. Also, property owners receive a range of special be nefits and services within Rusutsu Resort. Real estate is managed by Niseko Alpine Developments (NISADE), who also operate a range of condominiums in the Niseko region.
The Vale Rusutsu Room types
A total of 10 styles of units are available from compact one bedroom apartments (capacity two people) up to luxurious, spacious apartments featuring four bedrooms (capacity eight people) Chose from a range of styles to ensure a comfortable and luxurious stay. Larg er apartments feature two or more bedrooms and bathrooms, allowing guest from different family or friend groups to comfortably vacation tog eth er. All apartments feature 'Simmonds' beds, stylish Italian kitchens with larger apartments also equipped with an oven and fireplace. Ex perience a spacious, luxurious apartment living, for the first time at Rusutsu Resort.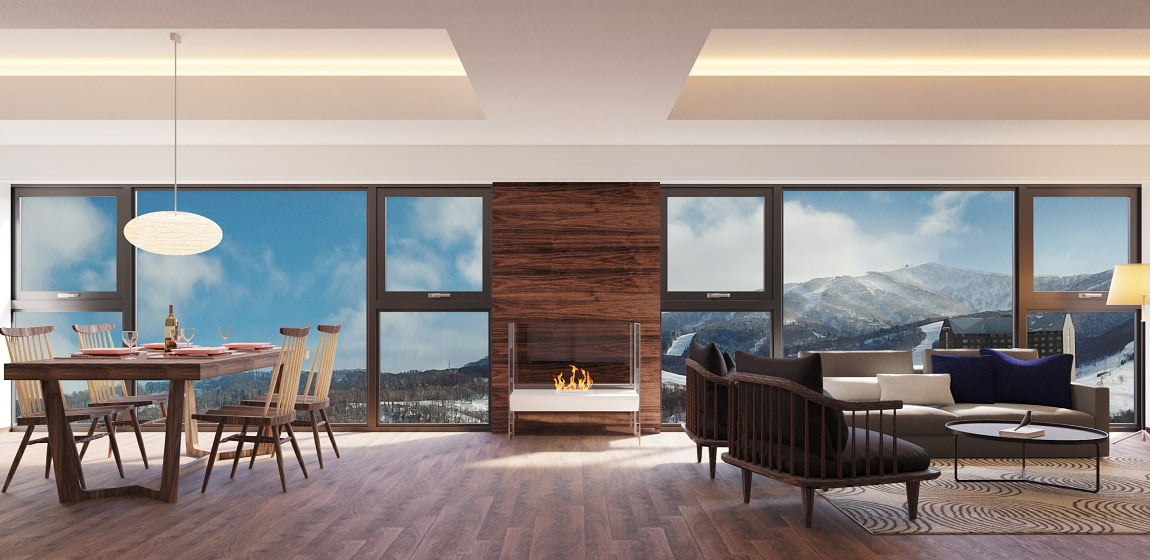 Living Room
Dining Area
Bedroom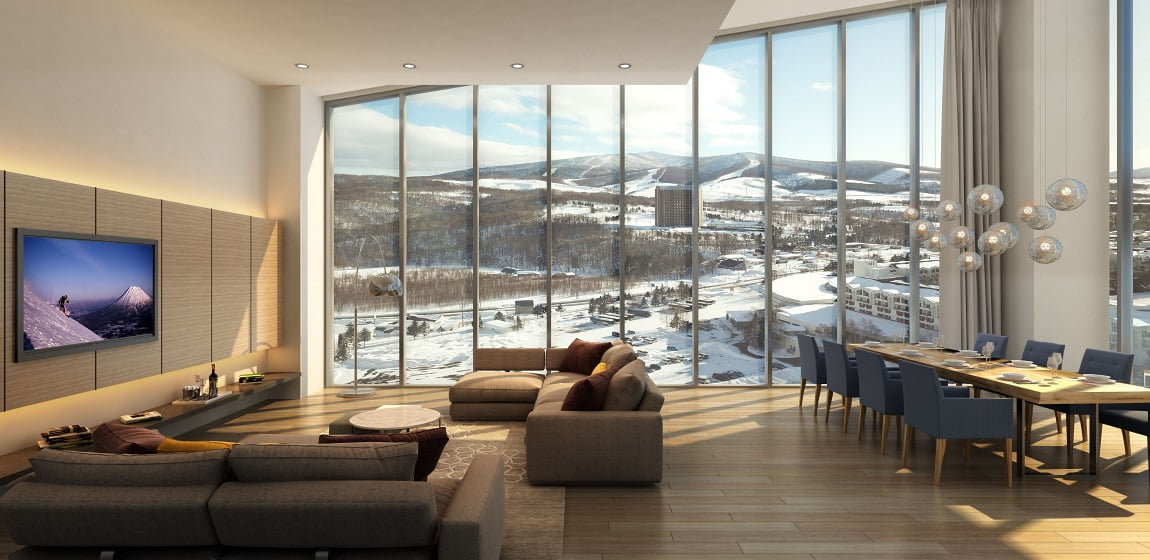 Living room of the Penthouse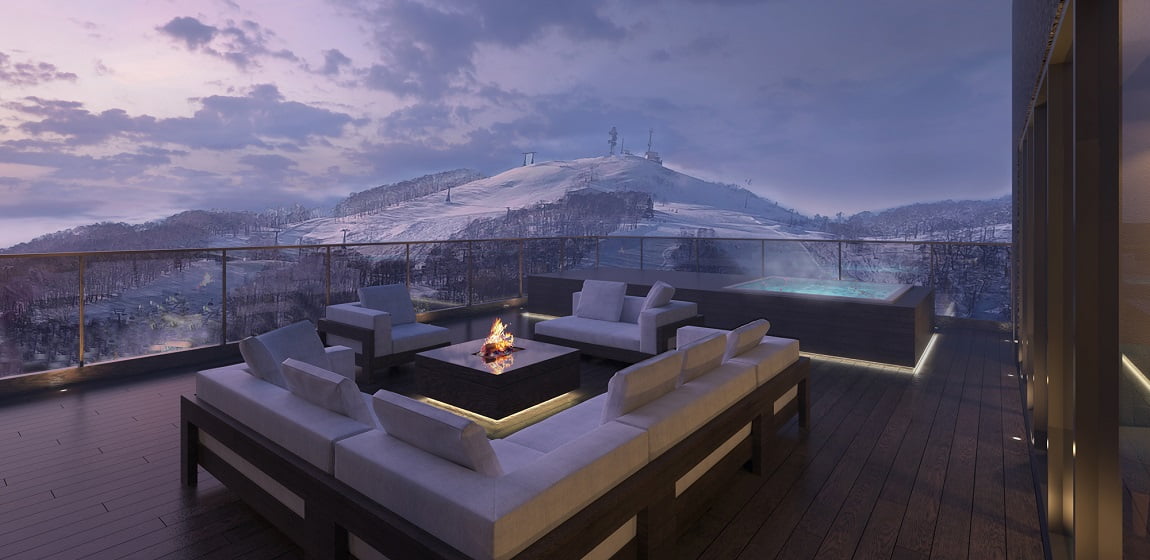 Terrace of the Penthouse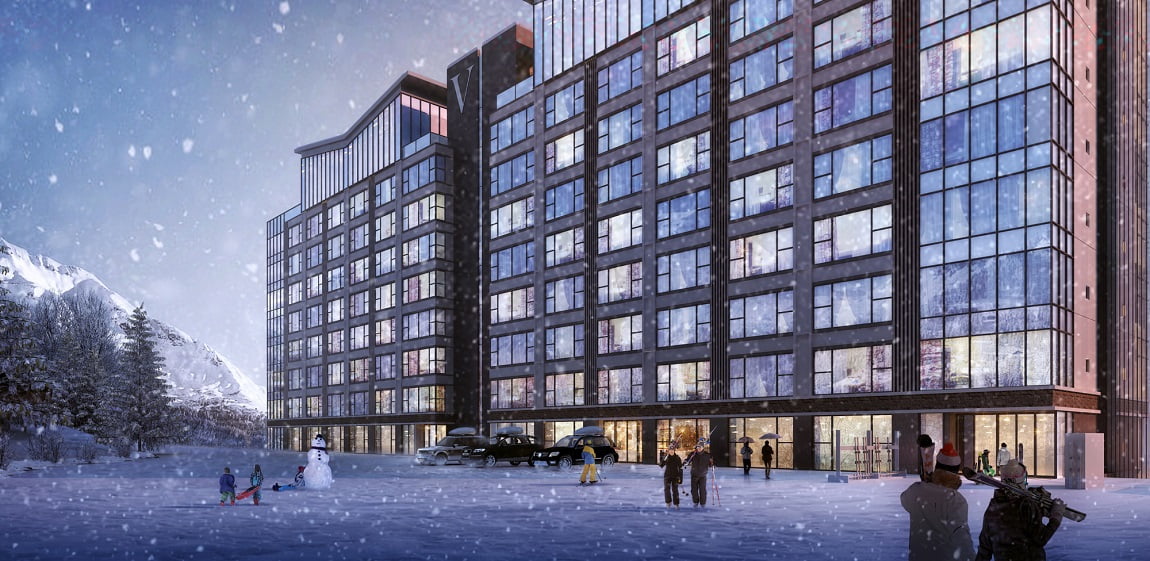 Direct ski in/ski out access from the front of the hotel.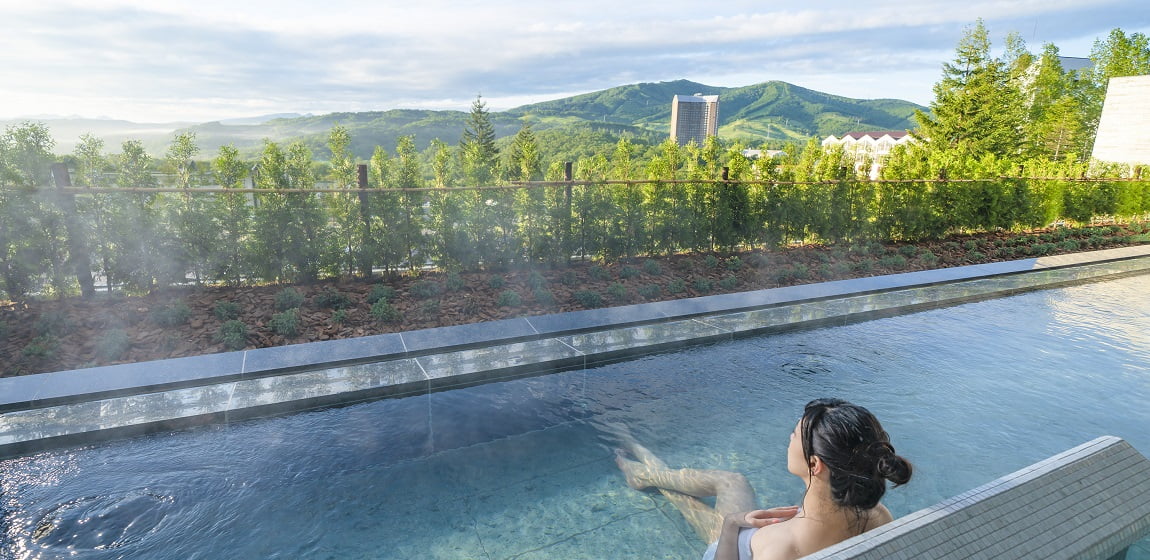 New hot spring facility opened in July 2019. Rusutsu Onsen 'Kotobuki no Yu' is located adjacent to The Vale Rusutsu and directly connected. Numerous attractions, restaurants and shops can be enjoyed without going outside.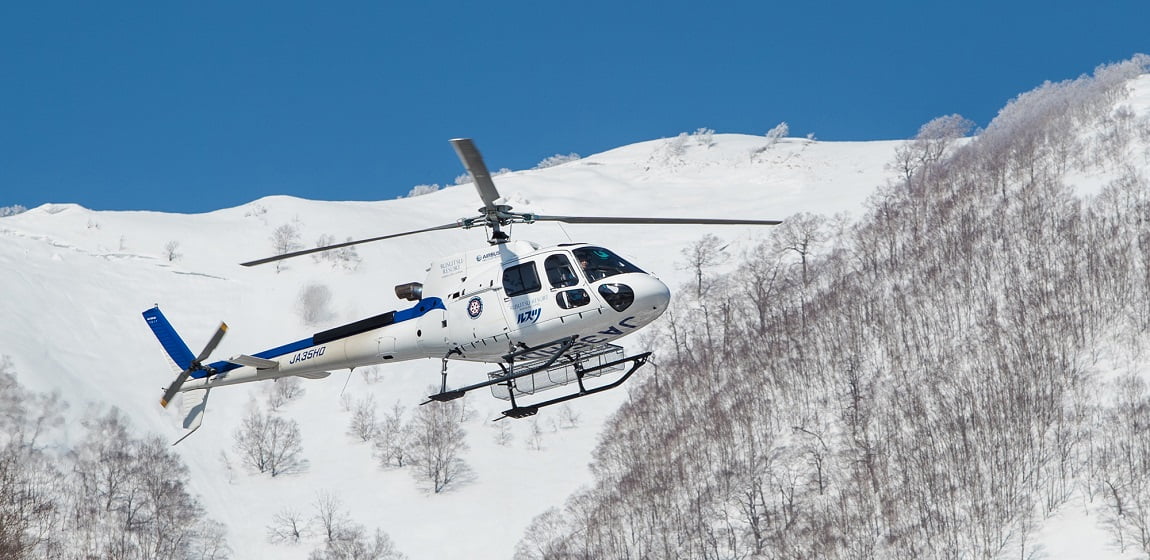 The resort is fully equipped with a heliport, experience the exclusive pick up and drop off from New Chitose Airport by helicopter.
To prevent the spread of COVID 19, Rusutsu Resort has implemented a wide range of measures and initiatives to ensure guests can safely visit Rusutsu Resort following the 'Go To Travel' campaigns infection prevention measures. Rusutsu Resort is closely following the 'New Coronavirus Infection Prevention Initiative Declaration' and the 'New Hokkaido Style Peace of Mind Declaration', set out by t he Hokkaido government. In addition to strictly adhering the guidelines, Rusutsu Resort is also implementing take out menus at major restaurants to promote social distancing. The Vale Rusutsu offers a spacious condominium style hotel experience where guests can relax and avoid the crowds.