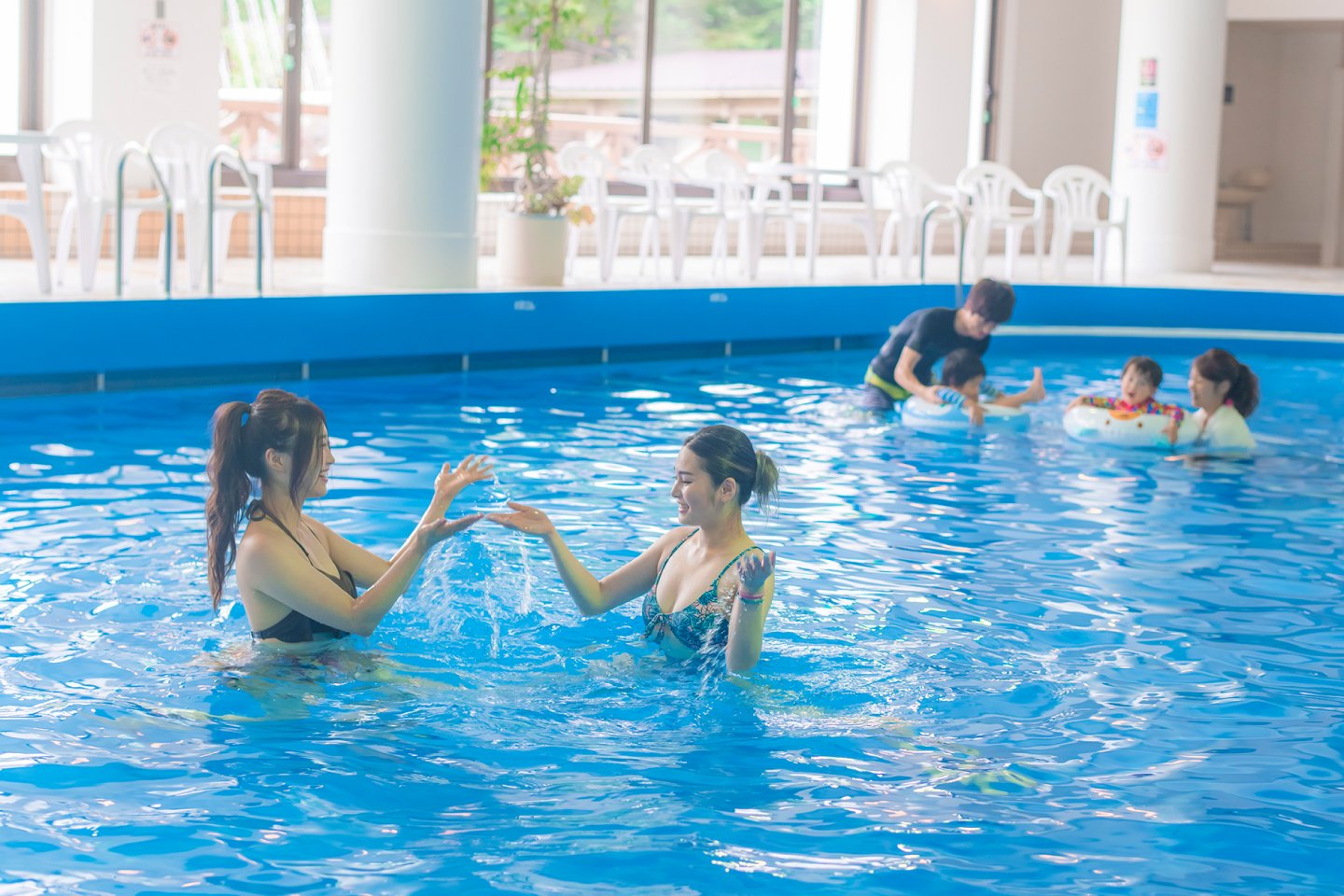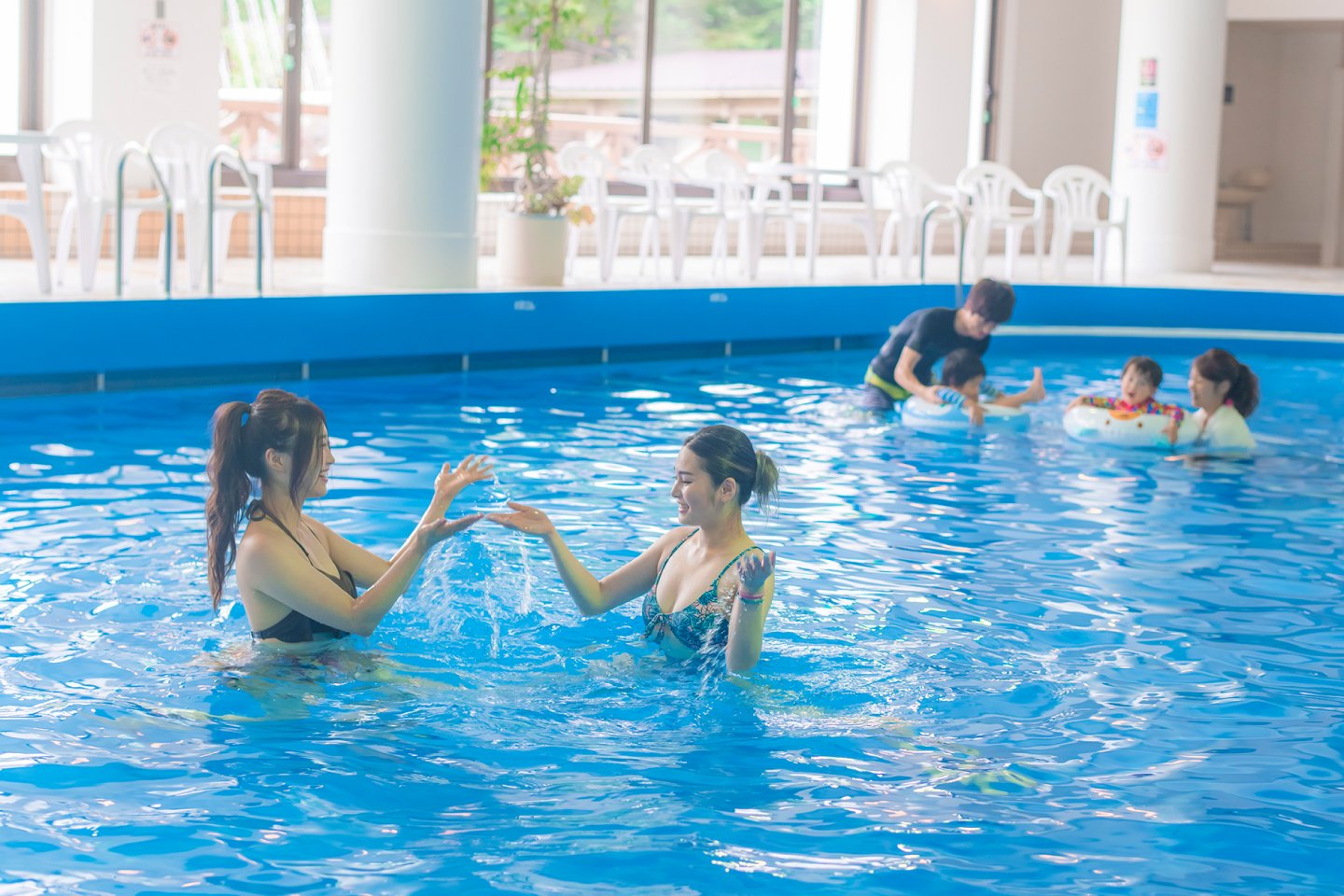 Indoor Wave Pool
― Rusutsu Resort Hotel South Wing 1F ―
With its wave pool and aqua coaster, the indoor pool is great fun for adults and kids alike
Safely out of the weather and open until 22:00 daily, the indoor heated pool is yours to enjoy all year round. The wave pool is shallow near the front and gets deeper as you head toward the back. And the hugely popular aqua coaster is sure to create some exciting memories! The facility is free for overnight guests to use.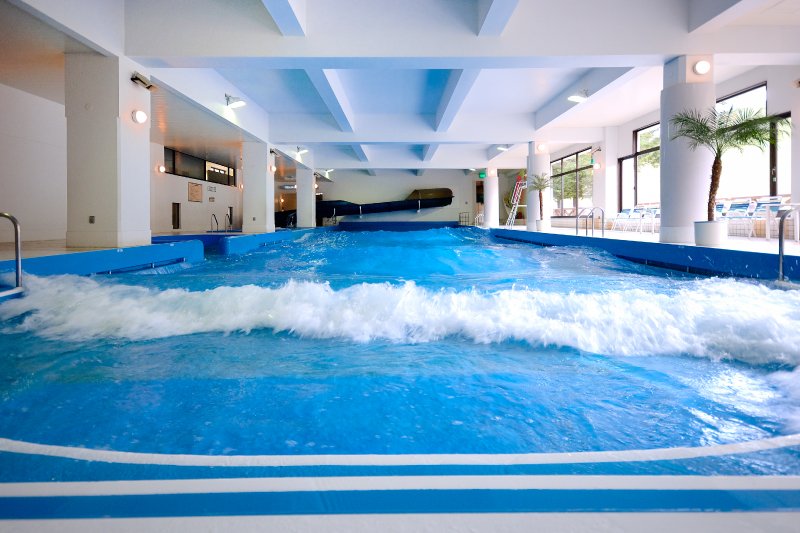 Enjoy the restless waves that create a beach-like feeling
The pool creates big waves in a random pattern. Up the level of fun with a rubber tube for riding the waves! Waves are generated every 15 minutes or so, and when the pool is calm it becomes a peaceful place perfect for splashing about or bouncing a beach ball around.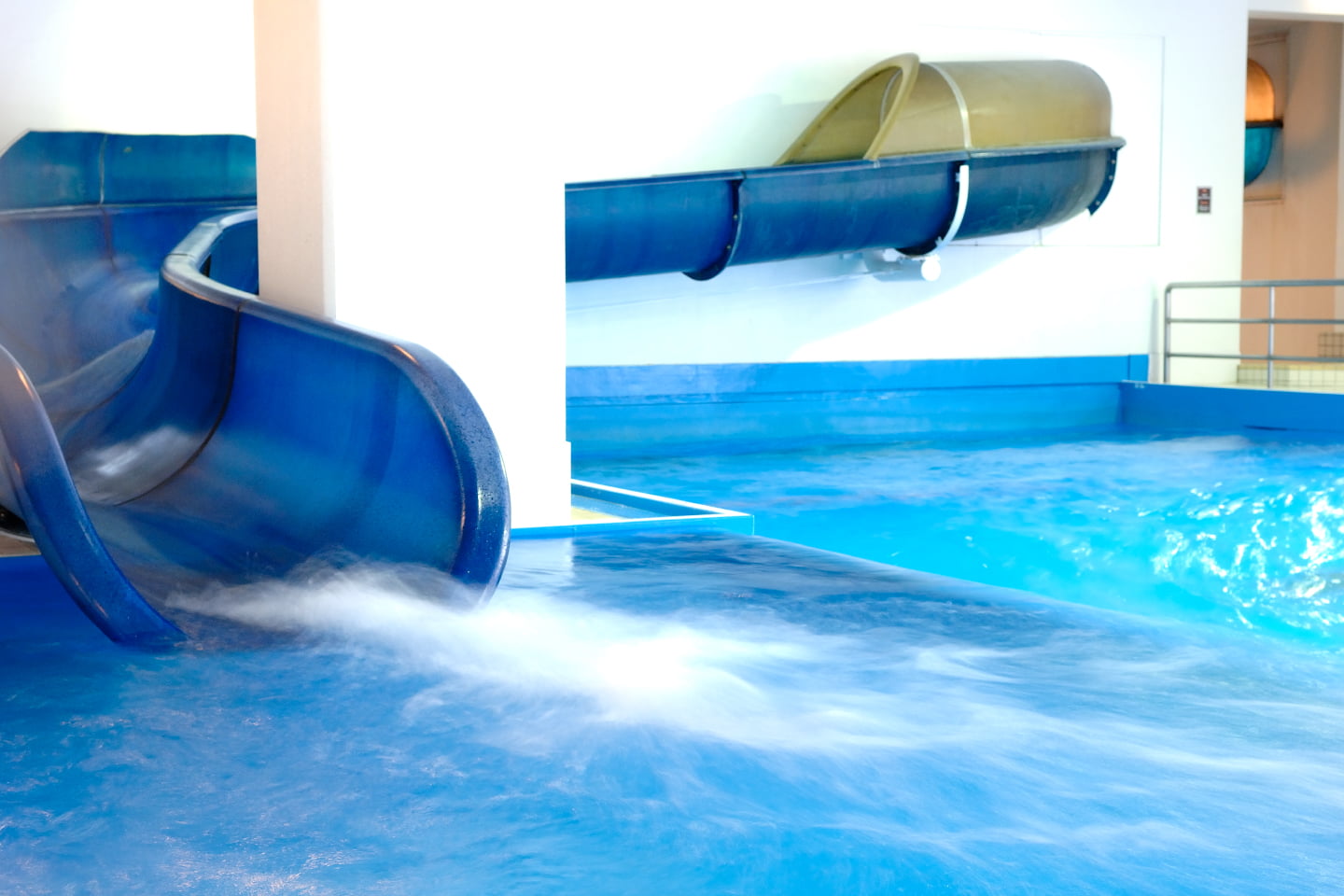 Zoom through the round tubes and make a big splash into the pool! Have fun on the super-thrilling aqua coaster
The aqua coaster is an 84m-long water slide. Turn left and right, faster and faster as you go down. Sitting upright keeps you traveling at a gentler pace, while lying down speeds you up! *Guests must be 130cm or taller.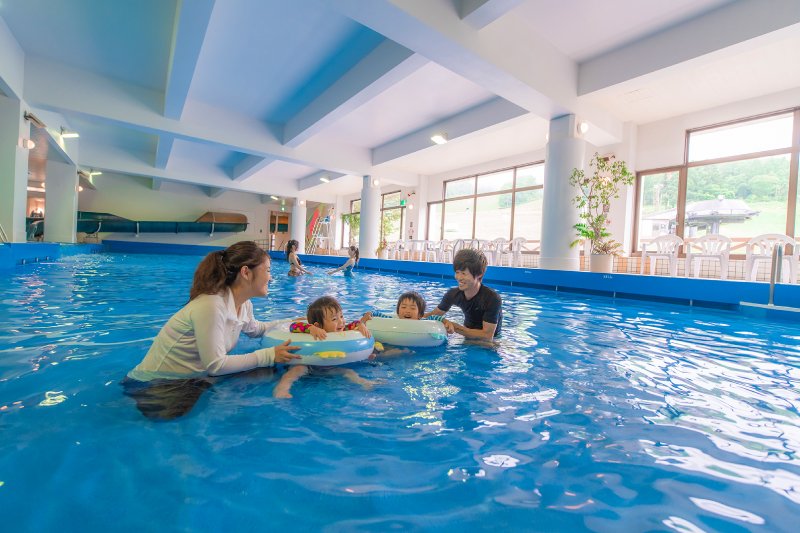 Small children can use the wave pool if wearing swim diapers inside their swimwear. Bring your rubber tube and have fun!
Perfect for children who're encountering a pool for the first time, the wave pool has a shallow area at the front where parents and children can play in the water together while the waves stop. No rental swimwear or rubber tubes are available. Please bring your own or purchase one at the shop in the resort.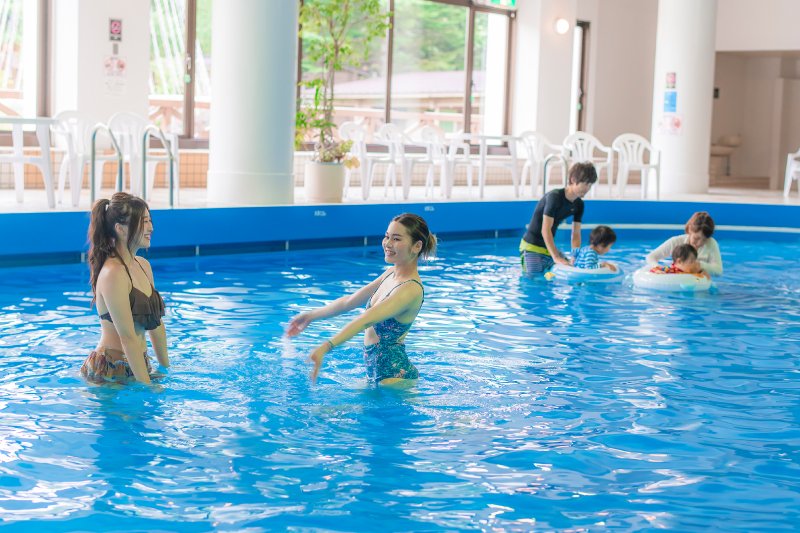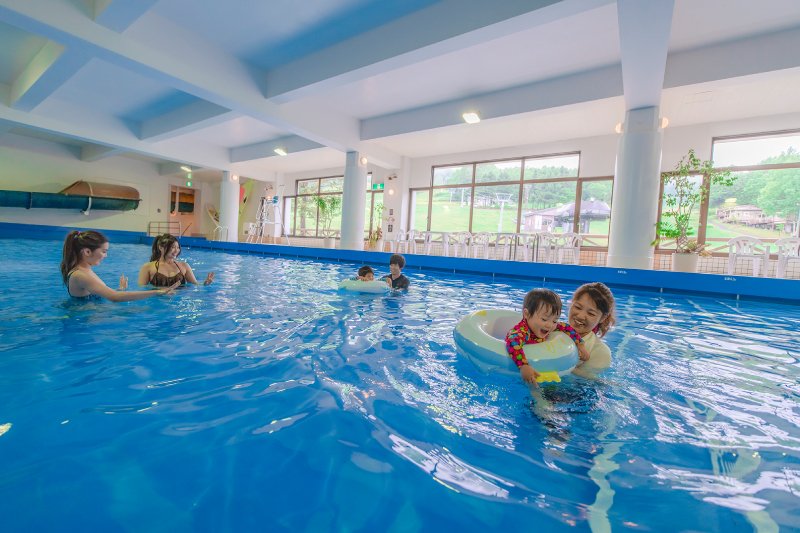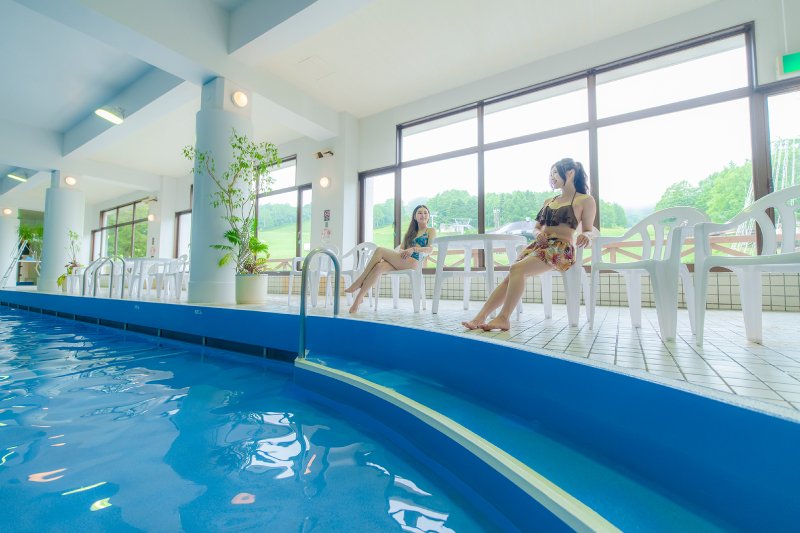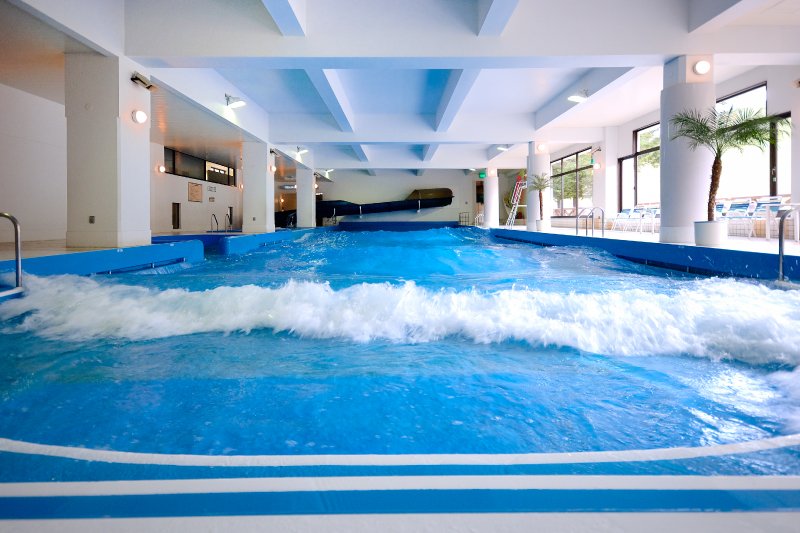 Location

Rusutsu Resort Hotel South Wing 1F

Operating Period

Summer Season

29/04/2022(Fri.) - 22/10/2022(Sat.)
14:00 - 22:00

Winter Season

26/11/2022(Sat.) - 01/04/2023(Sat.)
14:00 - 22:00

Price (tax included)

Adults 1,300 JPY
Ages 4 - 12 650 JPY

Remarks

・Free for resort guests (excluding guests staying at The Vale Rusutsu)
・Additional charges will apply before check-in/ after check-out
・An amusement park admission ticket is required for 1-day trips during the summer season.

About business hours
・23/07/2022(Sat.) - 21/8/2022(Sun.) 16:00 - 22:00
Map