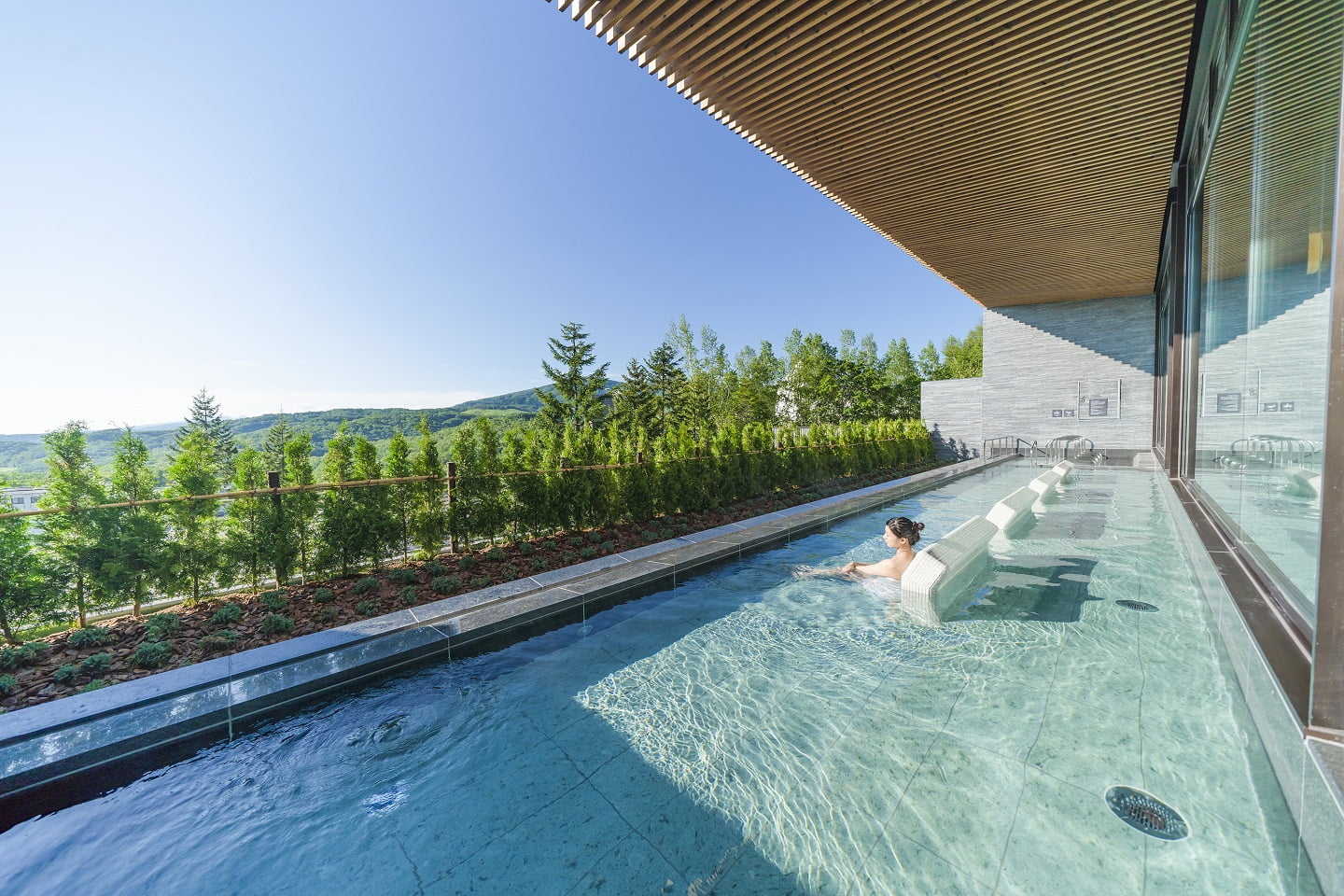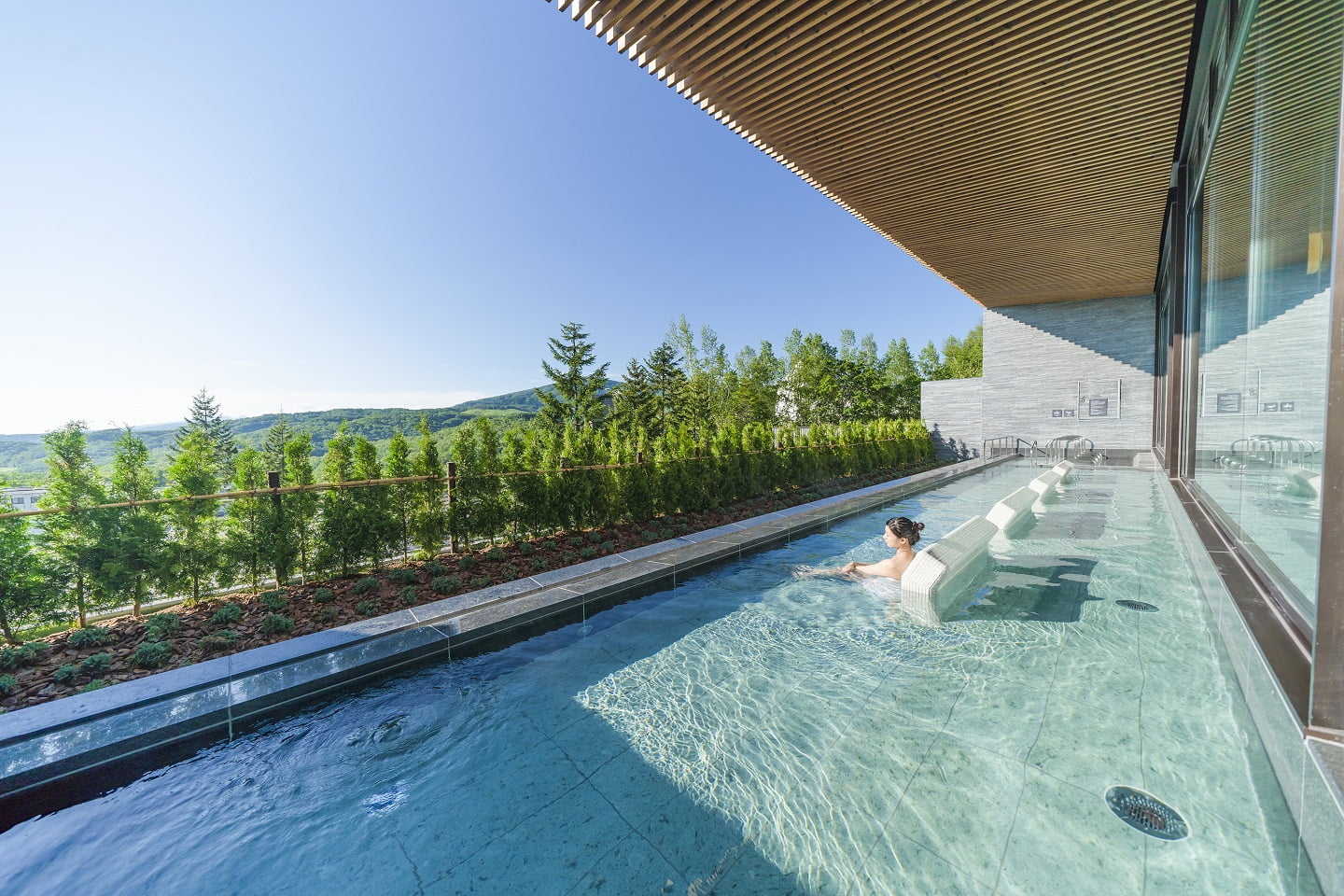 Rusutsu Onsen - Kotobuki
― Rusutsu Resort Hotel North Wing 6F ―
Beautifying hot spring with a panoramic view of the mountains and myriad stars. Feel the bounty of nature with your body and mind
Opened in July 2019, the spacious, bright public bathing facility includes an outdoor bath measuring 20m across, a sauna, and a cave bath. The main salt in the spring is sodium bicarbonate (neutral, hypotonic, high-temperature), and the water is believed to make your skin smooth after a soak.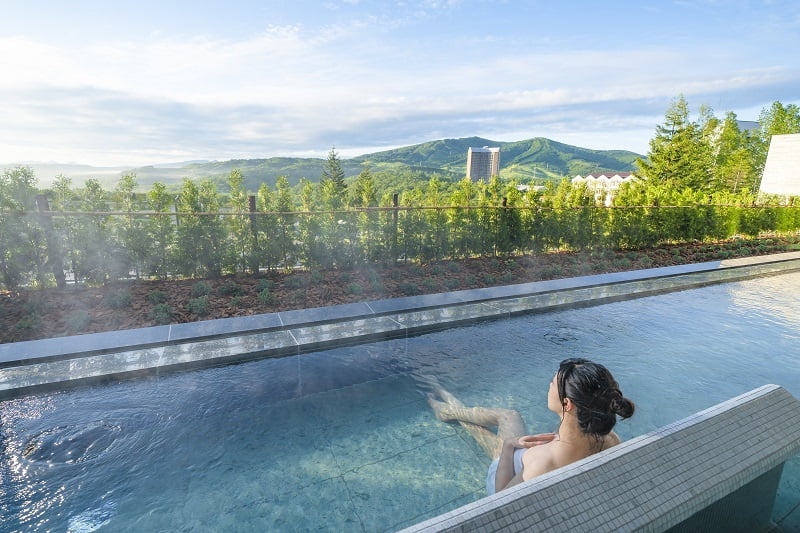 Outdoor bath imbued with a sense of openness. Enjoy the seasonal scenery and stadium of stars while soaking in the gentle hot spring
The spacious outdoor bath commands a panoramic view of the national park's mountains. Take the load off your back and savor a soak while feeling the breath of nature. There's a sleeping bath lined with black silica that produces excellent hyperthermic effects. Just lie back and relax while feeling the pleasant sensation of jacuzzi bubbles soothing your feet.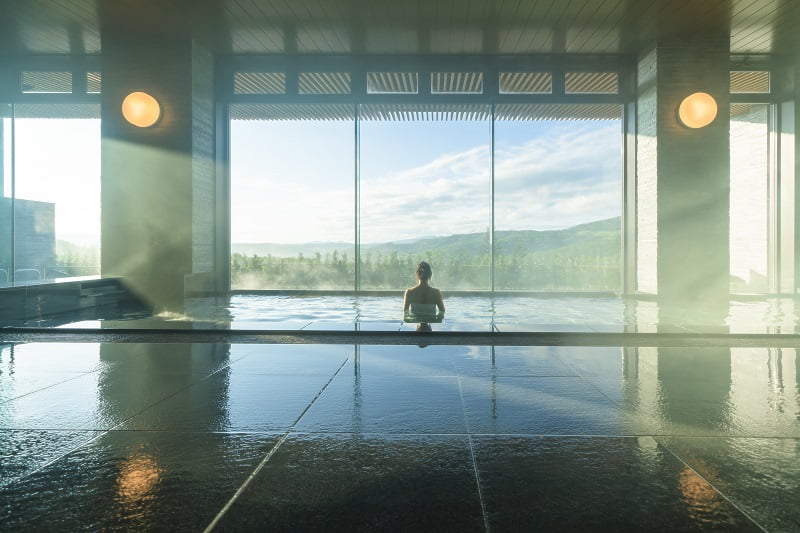 Large indoor bath covered with large heat-generating glass windows. Relax in the cave bath and have a sweat in the sauna
Protected from the weather, the indoor bath provides beautiful seasonal scenery through the windows. Inside, you'll discover a cave bath with healing music playing, a mist sauna in the women's bath, and a dry sauna in the men's bath. The perfect way to reinvigorate your mind and body.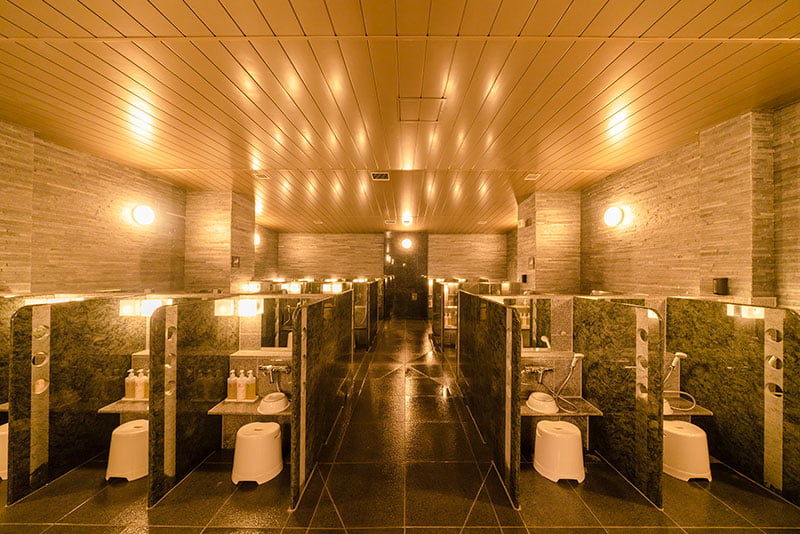 With a family space in the washing area and a spacious powder room in the dressing room, the onsen offers conveniences for every guest
The bathing area has chairs for kids and spacious washing areas that parents and children can use together. The dressing room provides towels, so there's no need to bring your own. And don't forget the sofa space outside the bath, a popular meeting spot after a soak.
Spring Quality / Effects

・Spring quality: Sodium bicarbonate salt (neutral, hypotonic, high-temperature).
・Please do not bath in the hot spring if you are suffering from any of the following conditions: Acute diseases (in particular, when feverish), active tuberculosis, malignant tumors, serious cardiac diseases, respiratory problems, kidney dysfunction, bleeding disorders, serious anemia, progressing diseases in general, and pregnancy (in particular, first and last trimesters of pregnancy).
・This hot spring may be beneficial for: Nerve pain, muscle aches, joint aches, stiff shoulders, motor paralysis, stiff joints, contusions, twisted joint, chronic digestive diseases, hemorrhoids, excessive sensitivity to cold, recovery from illness, general soothing effects, health enhancement, chronic skin diseases, cuts, and burn injuries.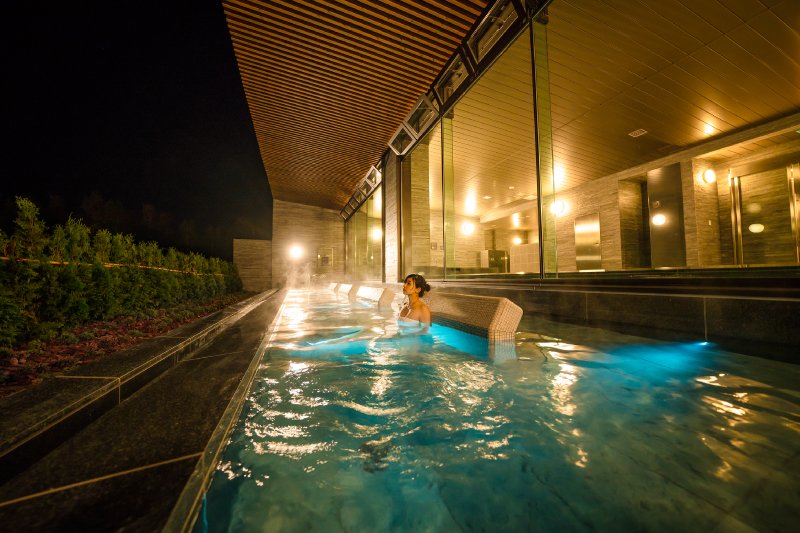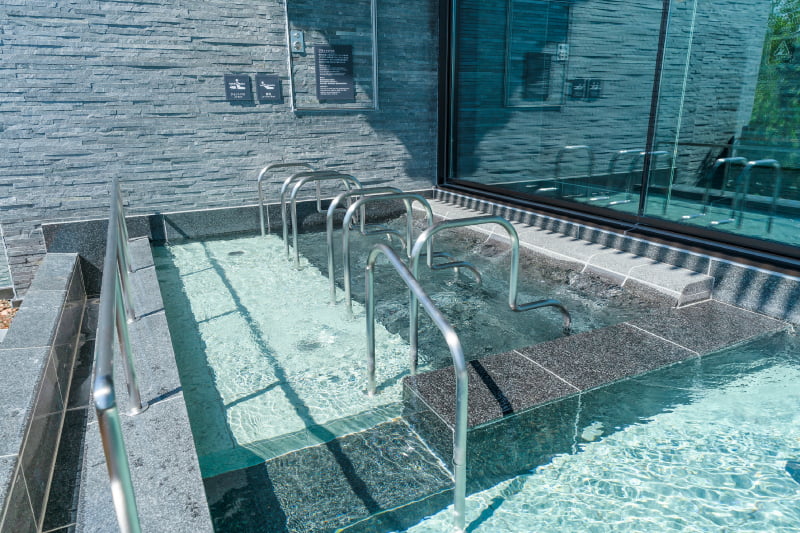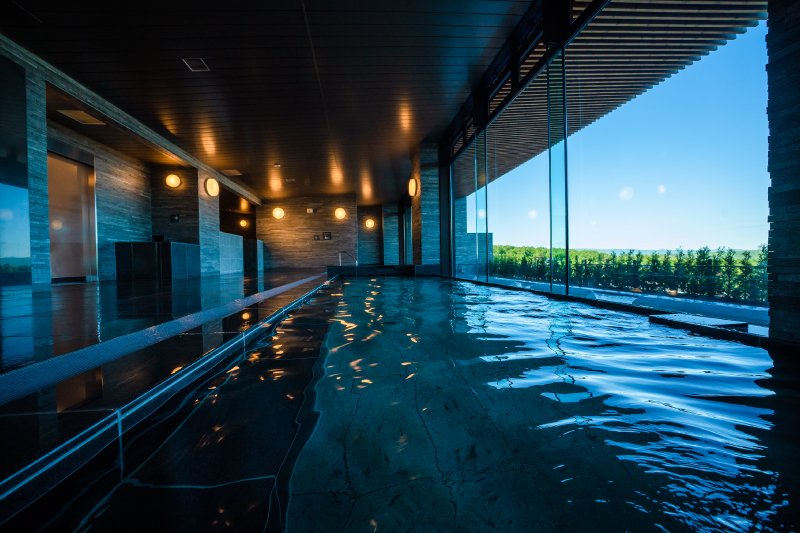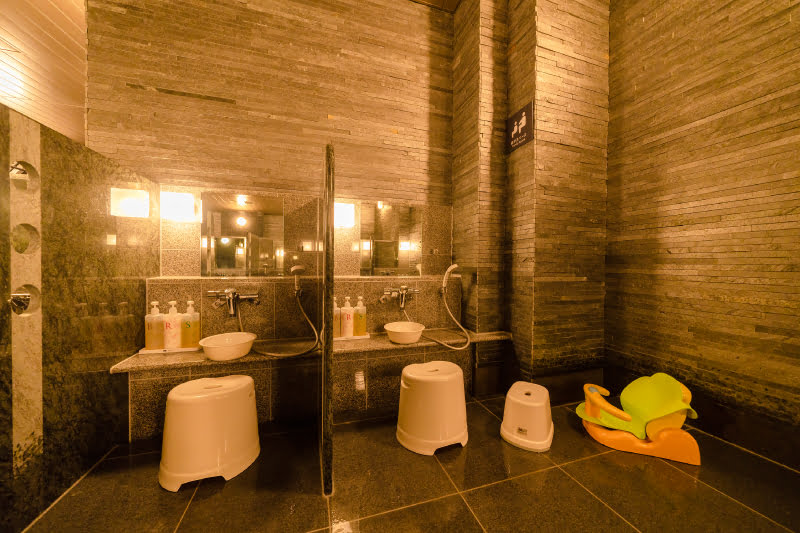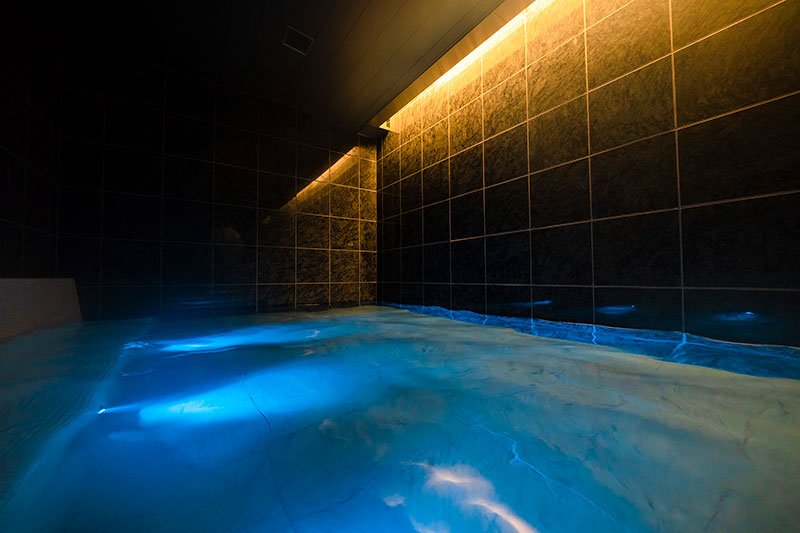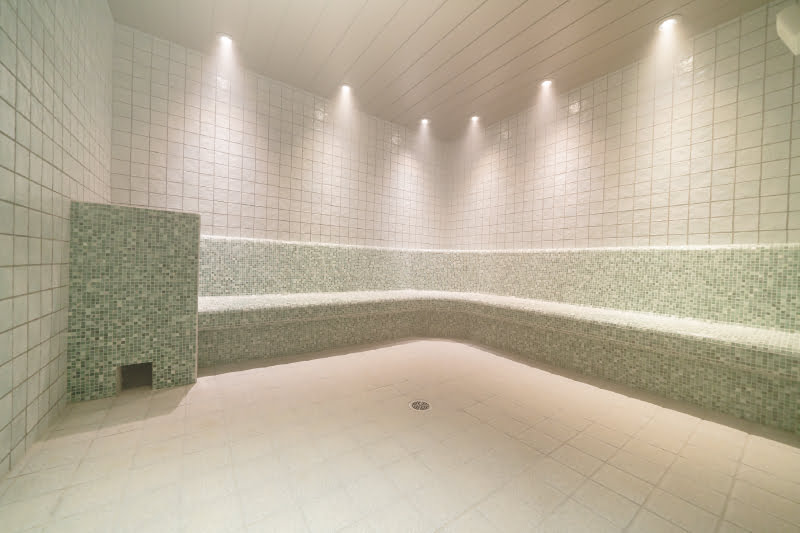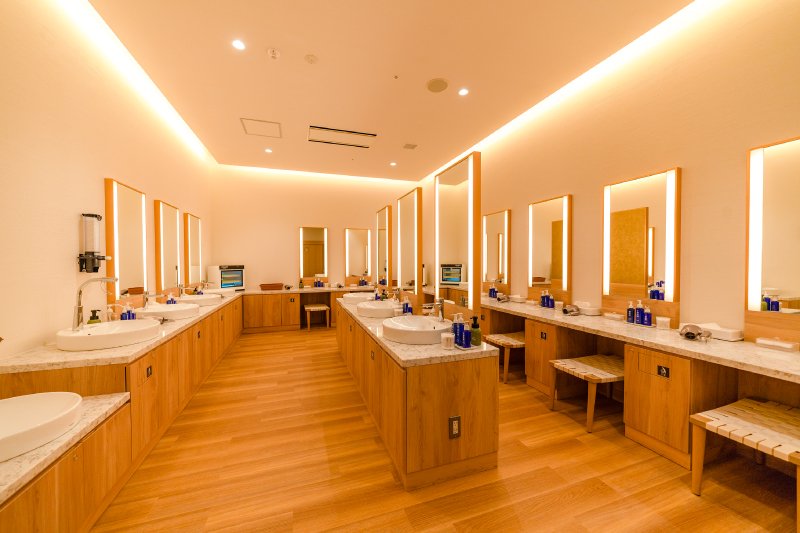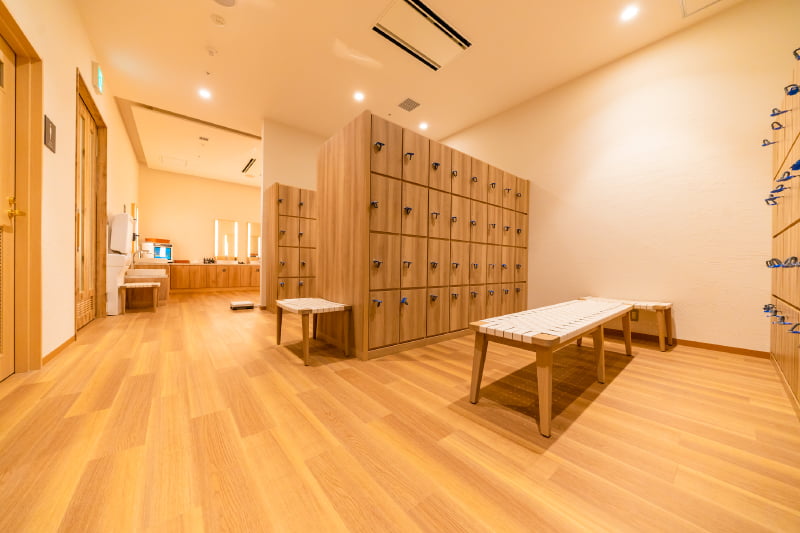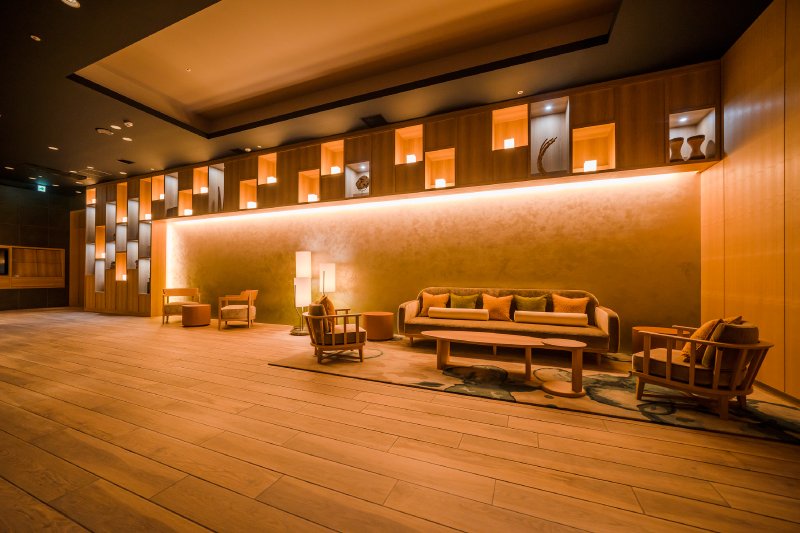 Location

Rusutsu Resort Hotel North Wing 6F

Operating Period

Summer Season

29/04/2023(Sat.) - 22/10/2023(Sun.)
6:00 - 9:00
14:00 - 25:00

Winter Season

25/11/2023(Sat.) - 31/03/2024(Sun.)
6:00 - 9:00
14:00 - 25:00

Price (tax included)

Adults 1,300 JPY
Ages 4 - 12 650 JPY

Remarks

・Free for resort guests ( Additional charges will apply before check-in/ after check-out)
・An Amusement Park admission ticket is needed for one-day entry to the hot spring during the summer season.
・If you are visiting for a one-day hot spring stay, please pay the fee at the hotel's front desk and receive a card key.
・Open hours may change due to the conditions. Please check the open hours beforehand.
・Please note, children aged 7 years and above are not permitted to enter the opposite genders hot spring.

Map