TERRAIN PARKS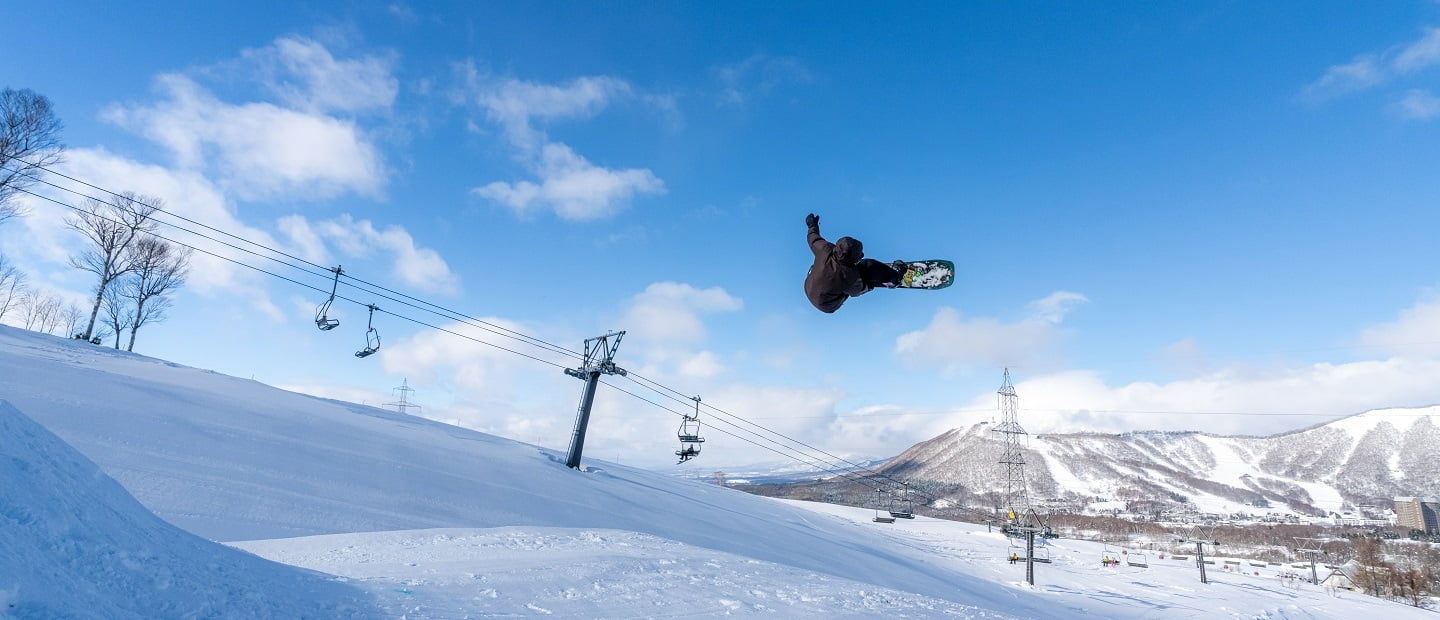 A vast ski field, dry powder and snow parks that freestyle skiers love!
You'll find them all in Side Country Park, a nature-oriented park set in a natural forest, and Freedom Park focuses on safety-oriented features. But it's not just the fine powder that draws in skiers and snowboarders - there are plenty of thrills whether you're jumping or scooting along the surface.
Park for First time skiing or snowboarding. A practice field for beginners, ideal for skiing and snowboarding debut, Ages limited over 13.
There is a snow escalator, a dedicated slope for skiing and snowboarding, a flat area for walking practice and skating, and a huge LED screen showing how-to videos which support your first time skiing and snowboarding.
Fly off jumps made from fallen trees and tree stumps and become one with nature - this is what new freestyle skiing is all about
This is a terrain park with a strong natural flavor, lined with trees and studded with jumps formed from fallen trees and jumps that launch you between forks of trees. You'll discover countless ways to have fun on the park's uncompressed snow and stunt features.
Freeriding meets 3 dimensions! Enjoy jumping and show your skill in Freedom Park, a combination of ski trails and a park
To satisfy skiers and snowboarders who need bigger and higher, Rusutsu offers all you need in this snow park. As well as big kickers for advanced skiers can execute bold tricks in style. Freedom Park comes with easier items prepared with jumps and rails sized just right for intermediates.