24/07/2023
Annabelle is in full bloom! Let's enjoy flowers at Ru・Nonno!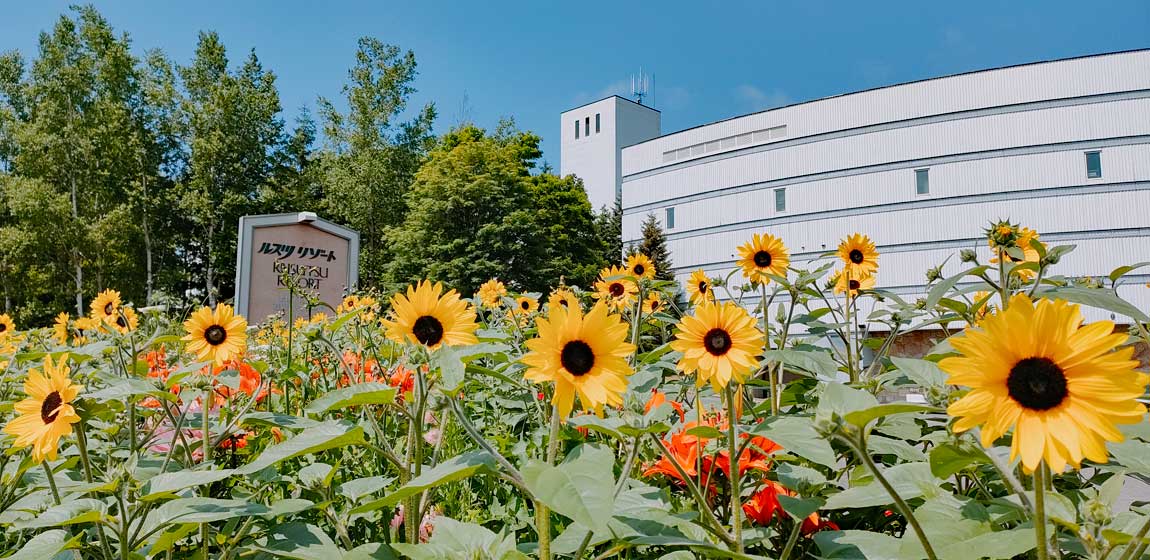 Rusutsu Resort is home to amusement parks, golf, rafting, horseback riding, and other activities, but actually, the resort is also a flower-viewing destination. Many flowers are in full bloom now. A 1.5-kilometer-long flower trail called "Ru・Nonno" is covered with flowers.
Sunflowers, anabels, and other cheerful flowers have begun to bloom all at once. In particular, the garden boasts the largest number of anabels (Western hydrangea) in Japan, with 35,000 plants! There are many gardens dotted throughout the area that boast of such anabelle blooms. Here are some of the highlights recommended by our staff.
Annabelle Garden, decorates the foot of the hotel's glass wall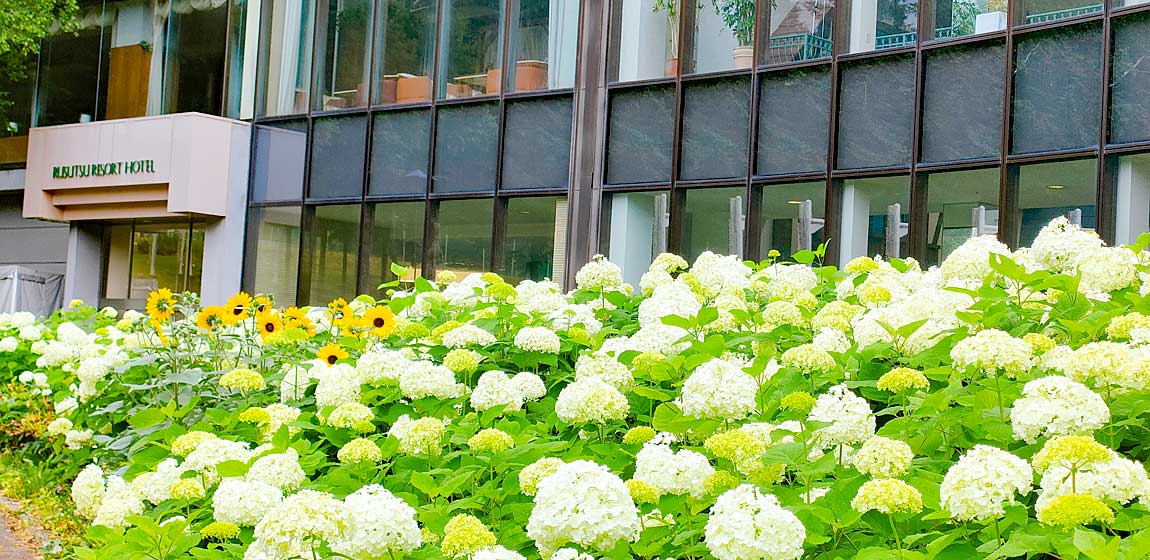 A 5-second walk from the entrance next to "Wine and Bottle Shop TARU" on the 1st floor of the North Wing. "Annabelle Garden" spreads out in front of the glass wall where projection mapping is displayed. The garden can be viewed from outside as well as inside the building, making it a convenient spot to stop by even if you are short on time.
Paint tube flowerbed, cute photo spot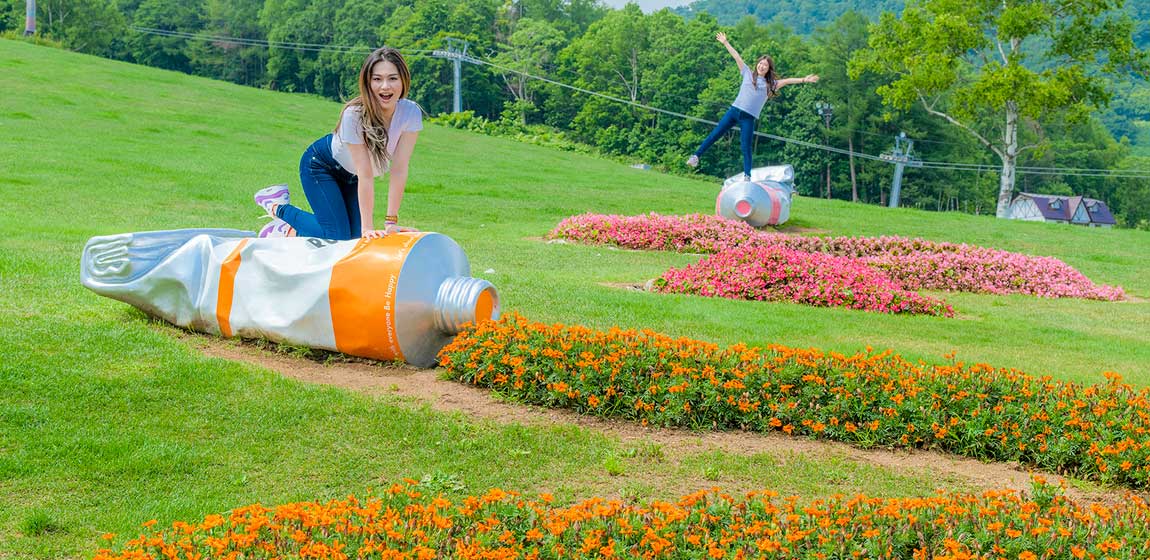 Heading from the Annabelle Garden to the amusement park area, you will find the "Sun Sun Field," an expanse of lawn. At the far end of the field, you will be thrilled to see the "Paint Flowerbed," where flowers are lined up as if spilling from a paint tube. The paints come in four colors, pink, orange, yellow, and white, which are also carefully named. Please take a commemorative photo in the color of your choice.
The overwhelming presence of Annabel Hill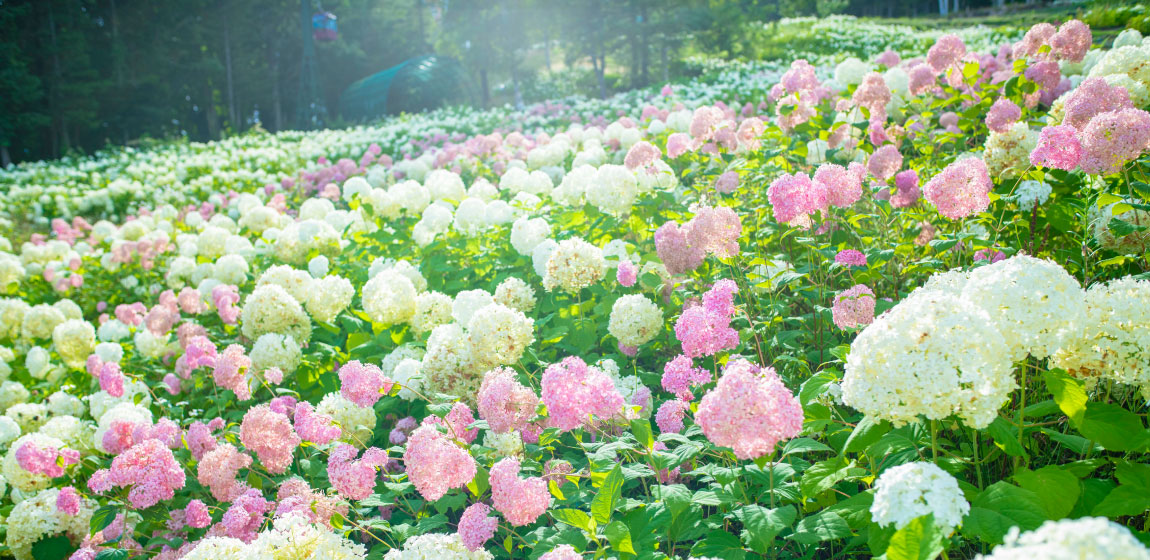 Located right next to the paint beds and near the Yotei Gondola boarding area, "Annabelle Hill" is a large collection of pink Annabelle trees, mainly white. The powerful Annabelle scene has made many visitors stop to take pictures, even if they are rushed to go to the amusement park.

Several Doors are newly built on such an Annabelle Hill. Please stop by, even if you are on your way home from the amusement park.
Hana Mori Potage, where you can enjoy flowers, herbs and vegetables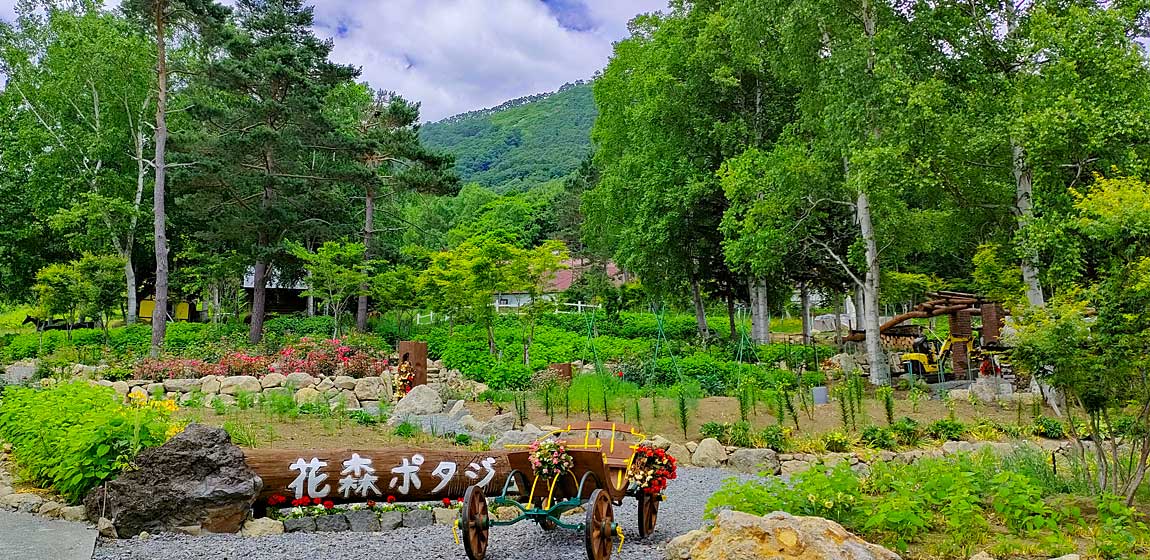 Potager is located about a 5-minute walk from the North Lobby. A potager is a French-style vegetable garden, a traditional European style of vegetable gardening in which herbs and vegetables are planted on the same site for both viewing and harvesting. There are paths for flower viewing and an animal area nearby where you can see sheep and horses living, and it is a great spot for families with young children.
Annabelle flower giveaway on 8/26 (Sat.) – 27 (Sun.)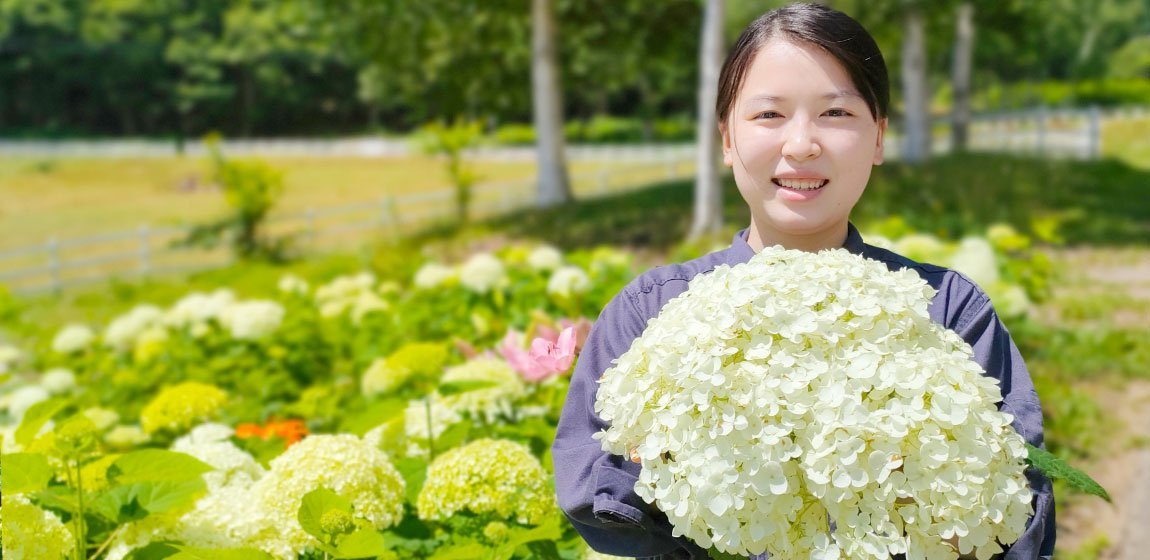 Annabelle is a popular dried flower. So, we will give away Annabelle as a gift to everyone. You can take them home and use them as dried flowers for your home interior, or just take a picture of them even if you are traveling and cannot take them home with you.
Date : 8/26 (Sat) – 8/27 (Sun), 2023
Opening hours: 16:00 – 16:30
Place : Annabel Hill
Fee: Free of charge
Remarks : Cancelled in case of rain
※Admission to Rusutsu Resort requires a stay at the hotel or an amusement park ticket.