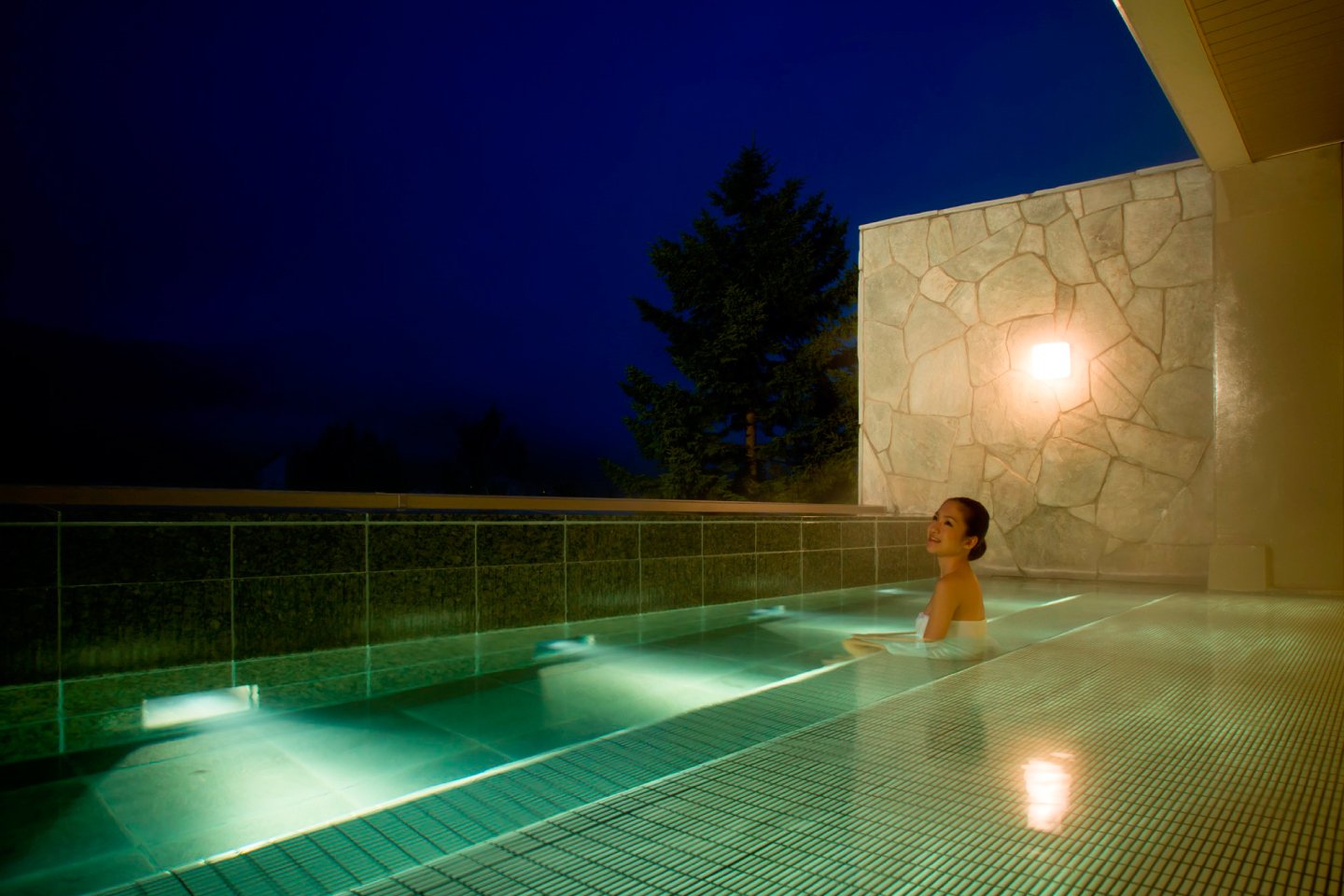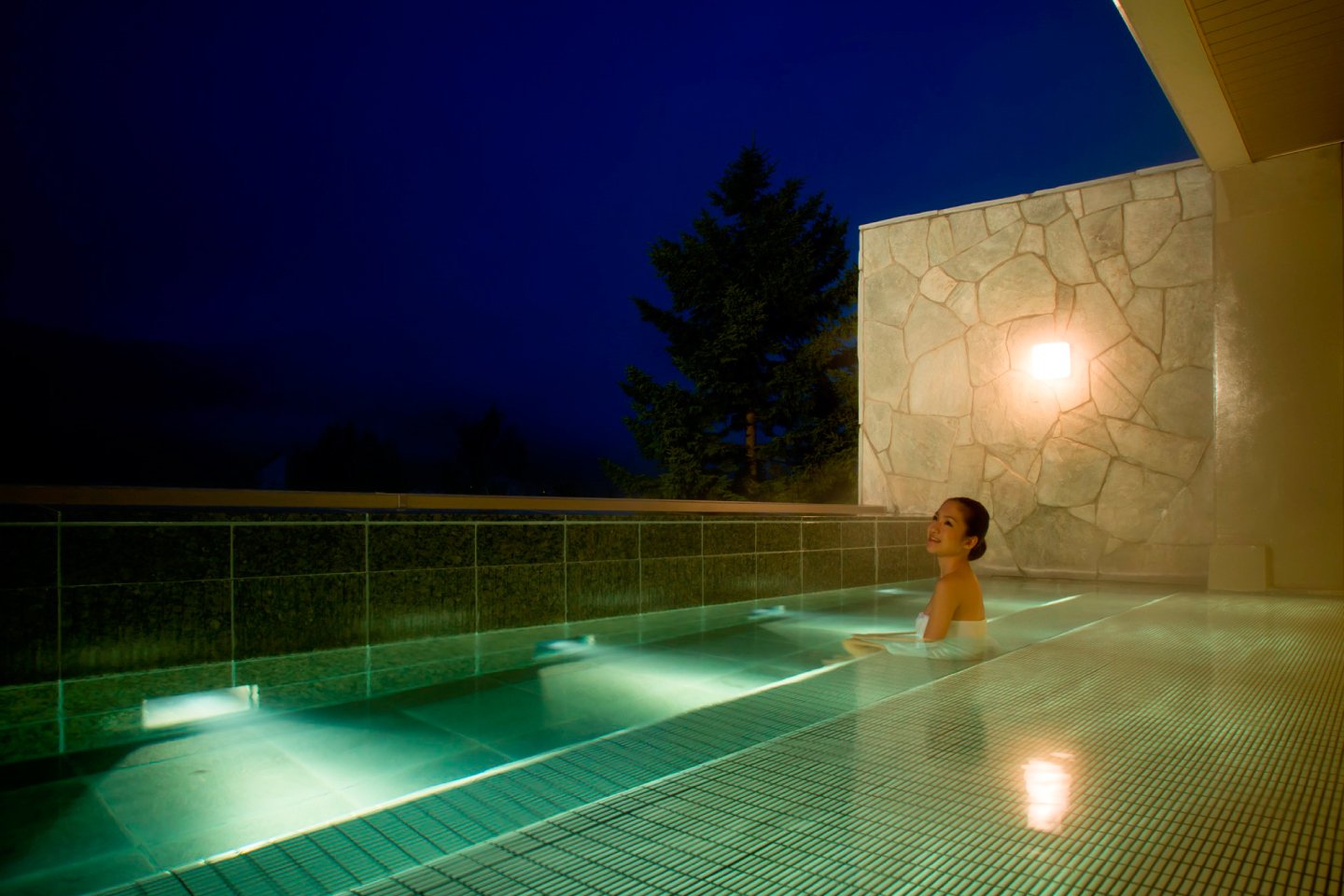 Westin Rusutsu Hot Spring
― The Westin Rusutsu Resort 2F ―
Relaxing and beautifying hot spring with a stunning landscape. Warm yourself to the core with an open-air bath or Jacuzzi
The spacious bath complex features an outdoor hot spring bath with seasonally changing scenery, plus an aromatic jacuzzi bath. The main salt in the spring is sodium bicarbonate (neutral, hypotonic, high-temperature), and the water is believed to make your skin smooth after a soak.
Outdoor bath with beautiful seasonal scenery and beautifying water. Spend some time relaxing while feeling the pleasant breeze
Once you open the door of the outdoor bath, the resort's stunning scenery unfolds before your eyes. After dark, gentle blue lights illuminate the bath and countless stars sparkle in the night sky. Although the bath is deep, it is designed so that you can comfortably sit down and enjoy a relaxing soak.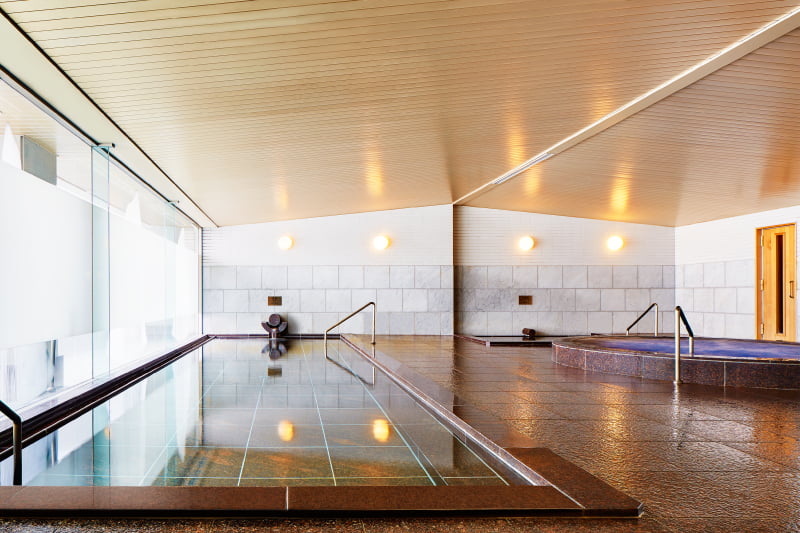 The aroma in the jacuzzi bath changes every day. Pamper your body with the gentle aroma and pleasant sensation of the bubbles
In the jacuzzi bath in the bathing area, you can look forward to a variety of daily aromas such as camomile and rosehip. The fine bubbles of the jacuzzi gently massage your body, and the gentle aroma calms your mind and enhances the feeling of relaxation.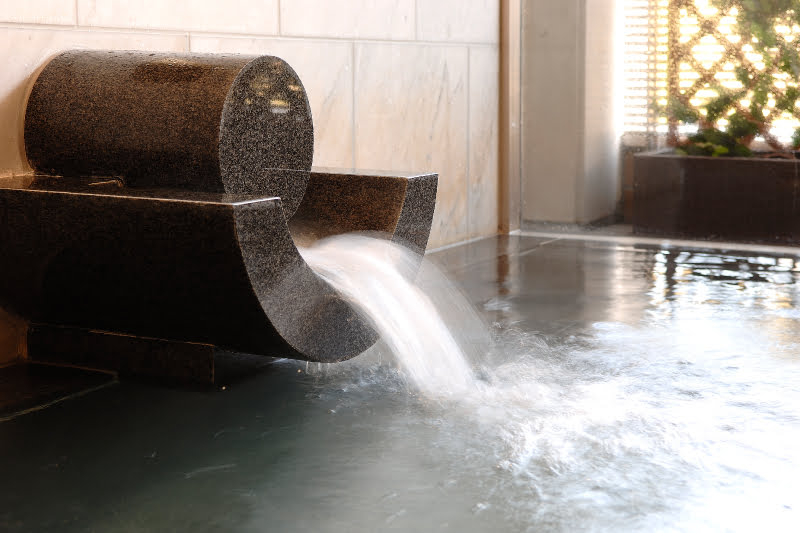 A dry sauna is located on the 2nd floor of the hotel. Step inside to freshen up after a big day of golf or snowsports?
The entrance door is opened and closed with a room key. Towels are available in the bath area, so you don't have to bring one from your room. The washing area is divided by partitions to ensure privacy. There are both men's and women's indoor baths and dry saunas.
Spring Quality / Effects

・Spring quality: Sodium bicarbonate salt. (neutral, hypotonic, high-temperature)
・Please do not bath in the hot spring if you are suffering from any of the following conditions: Acute diseases (in particular, when feverish), active tuberculosis, malignant tumors, serious cardiac diseases, respiratory problems, kidney dysfunction, bleeding disorders, serious anemia, progressing diseases in general, and pregnancy (in particular, first and last trimesters of pregnancy).
・This hot spring may be beneficial for: Nerve pain, muscle aches, joint aches, stiff shoulders, motor paralysis, stiff joints, contusions, twisted joint, chronic digestive diseases, hemorrhoids, excessive sensitivity to cold, recovery from illness, general soothing effects, health enhancement, chronic skin diseases, cuts, and burn injuries.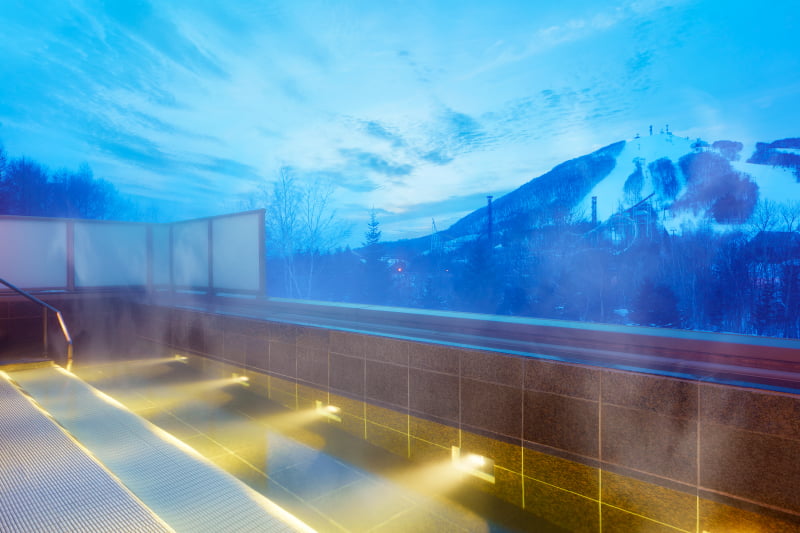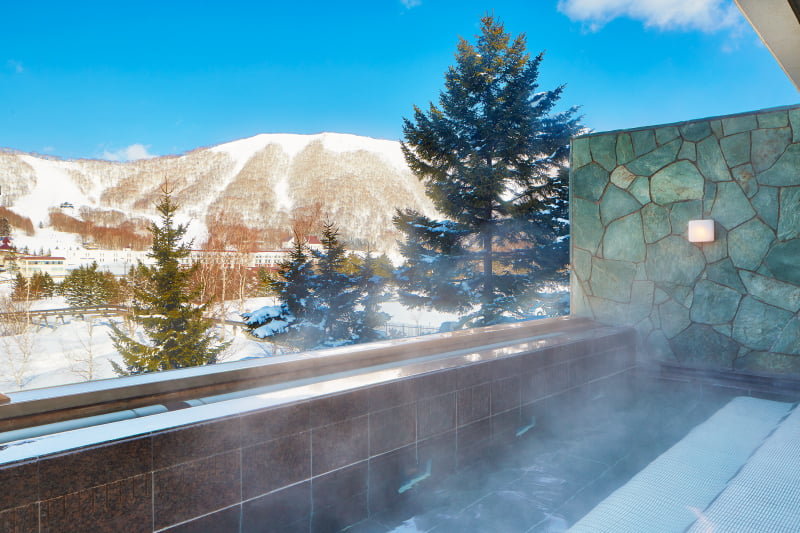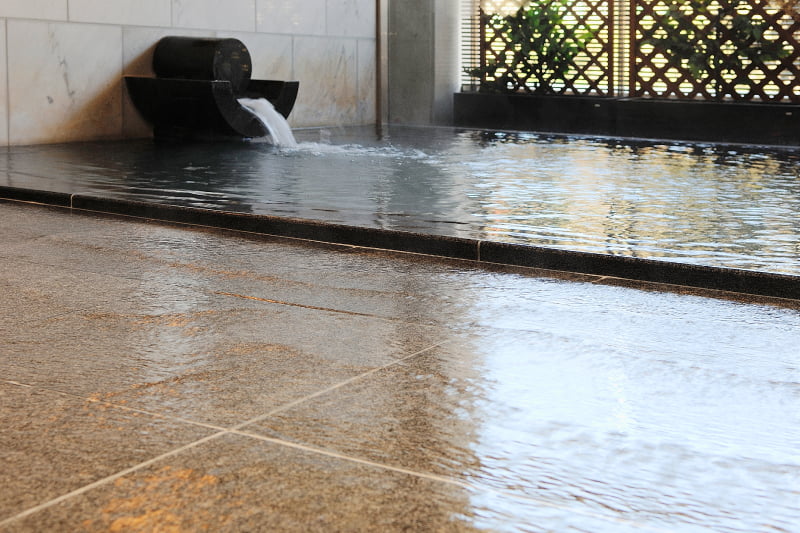 Location

The Westin Rusutsu Resort 2F

Operating Period

Summer Season

29/04/2022(Fri.) - 22/10/2022(Sat.)
5:00 - 8:00
11:00 - 25:00

Winter Season

27/11/2021(Sat.) - 02/04/2022(Sat.)
5:00 - 10:00
14:00 - 25:00

Price (tax included)

Adults 1,300 JPY
Ages 4 - 12 650 JPY

Remarks

・Free for resort guests (excluding guests staying at The Vale Rusutsu)
・Additional charges will apply before check-in/ after check-out
・If you are visiting for a one-day hot spring stay, please pay the fee at the hotel's front desk and receive a card key.
・Open hours may change due to the conditions. Please check the open hours beforehand.
・Please note, children aged 10 years and above are not permitted to enter the opposite genders hot spring.
Map