23/04/2021
New special 'child friendly rooms' -now available. Recommend for families with young children!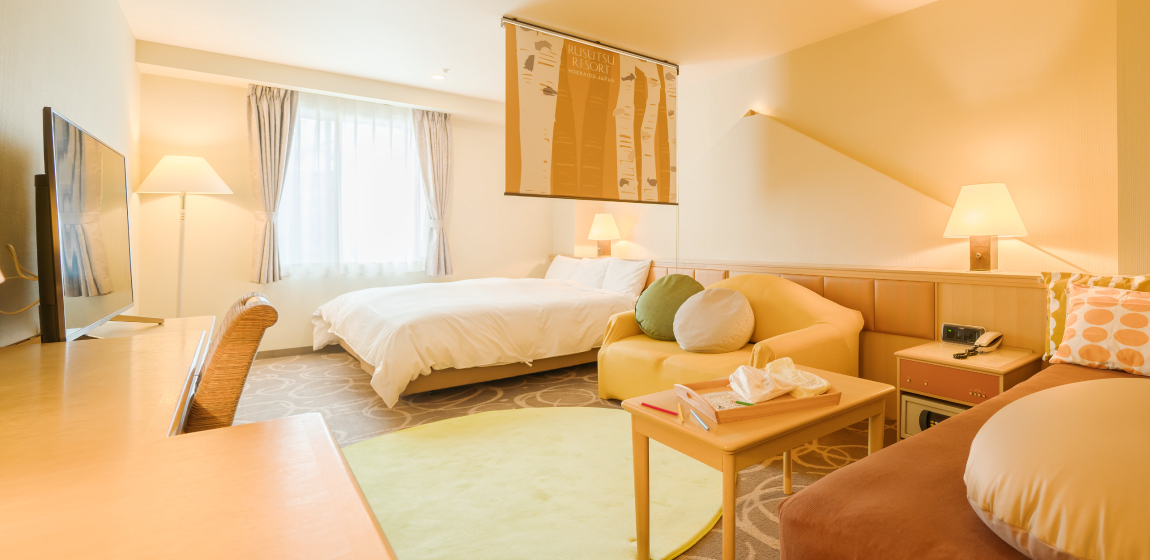 This spring, 5 new child friendly rooms have been created, perfect for families with young children. These special rooms feature, wide king beds, superior children's amenities and special bins for nappies/diapers.
Large beds are 210 cm wide!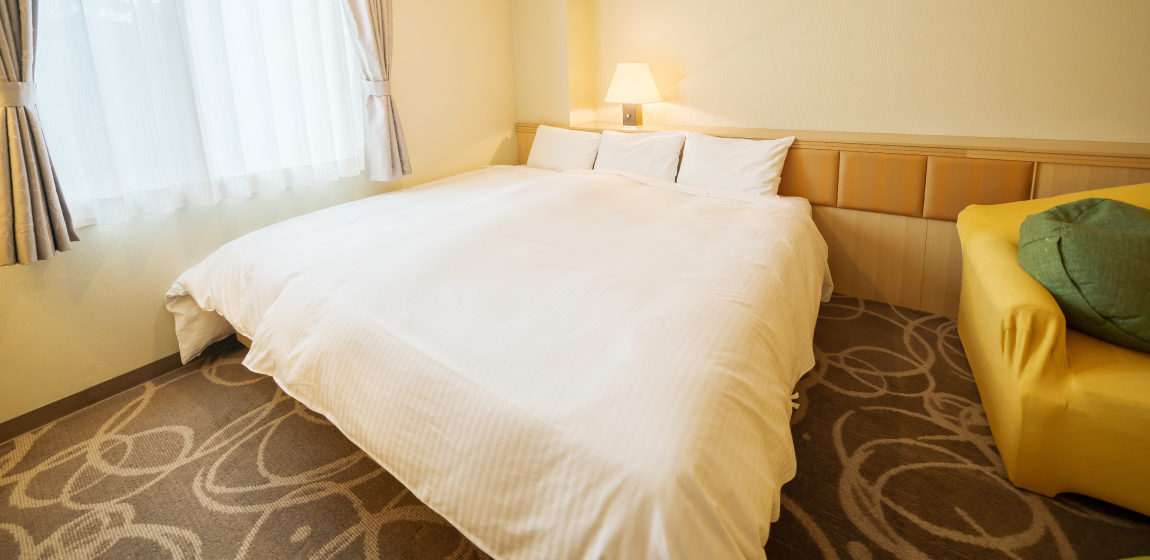 The bed width is spacious 210 cm (far wider than a normal king bed of180 cm), this allows two adults and children to sleep peacefully together. Two single beds are connected with a mattress topper to create 1 large bed with two single blankets also available for warmth.
The bed is located against the back wall and left wall of the room, however for families worried about their child falling from the side or foot of the bed, special bed guards are also available (for single beds)
Roll blind screens used to divide the room and ensure children get a good night's sleep
After a busy day exploring the amusement park, walking around the resort, enjoying the swimming pool etc., children may be tired and ready for an early bed. If children are going to bed early a special roll blind screen can be used to divide the room and make the bed area dark. This allows parents to work at night or in the morning without disturbing the sleeping children
Special children's amenities such as colouring books are available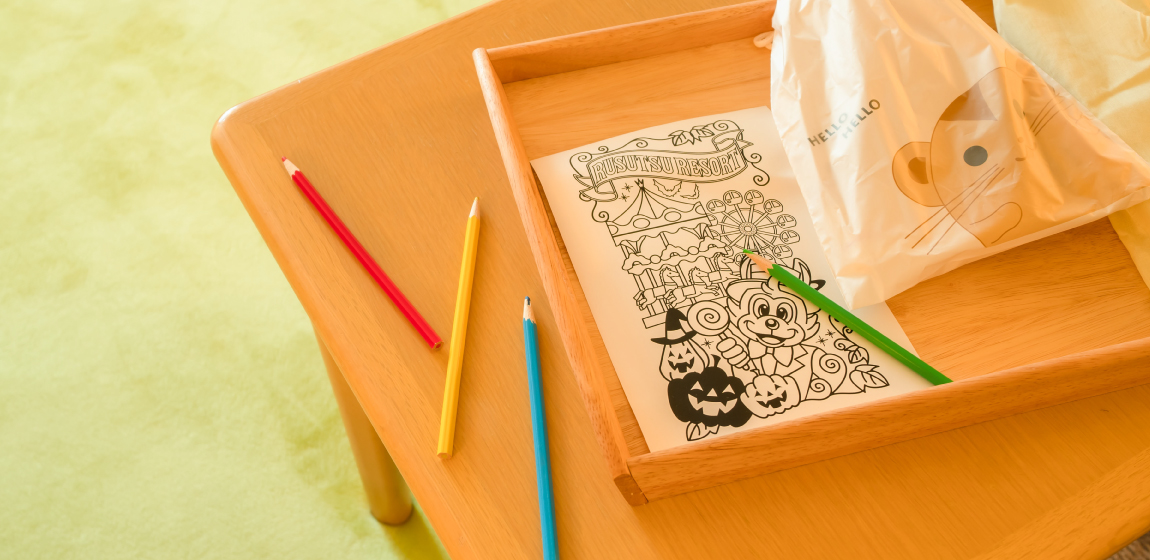 Rusutsu colouring books featuring Rusutsu's signature characters are provided in the room. Children can enjoy colouring activates without leaving the room. Additionally special children's tooth brushes, slippers, sponges and other amenities are provided.
Convenient items such as washbasins, nappy bins and children's stepping stools are provided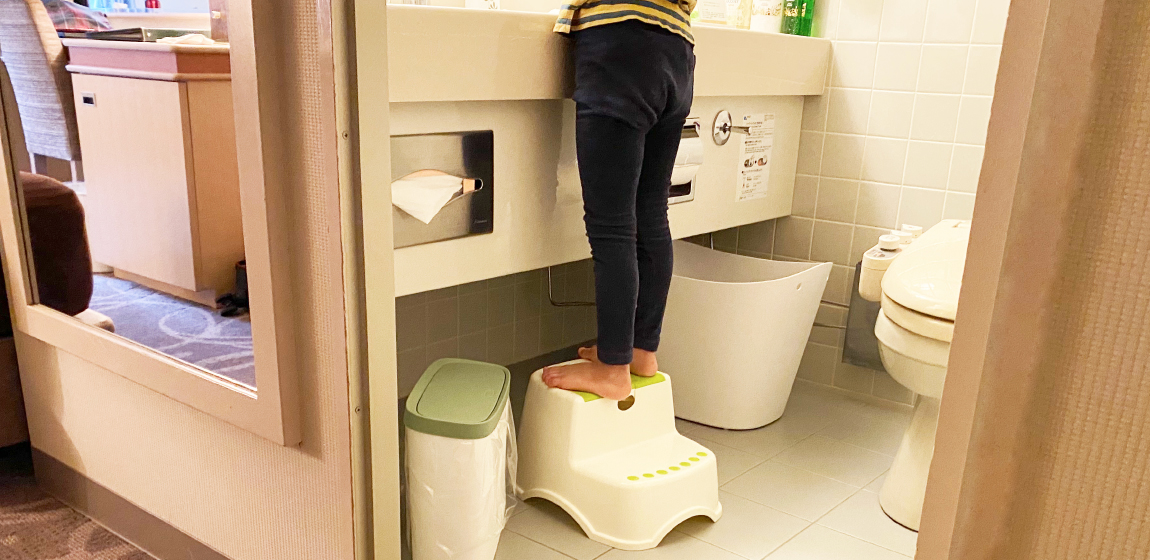 The child friendly room thoughtfully features a children's stepping stool under the wash basin to make your stay more comfortable. Perfect for children washing hands, brushing teeth etc. We also have a special bin for nappies with a lid to prevent unwanted odours escaping.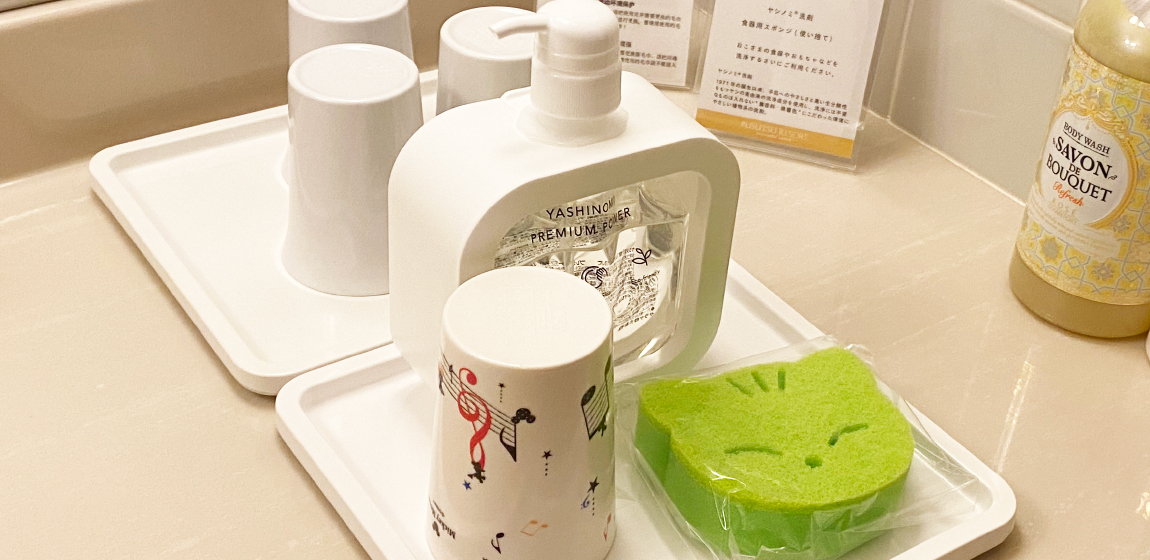 Soap is also provided for children's washing bottle, cutely etc. in the room.
Family friendly features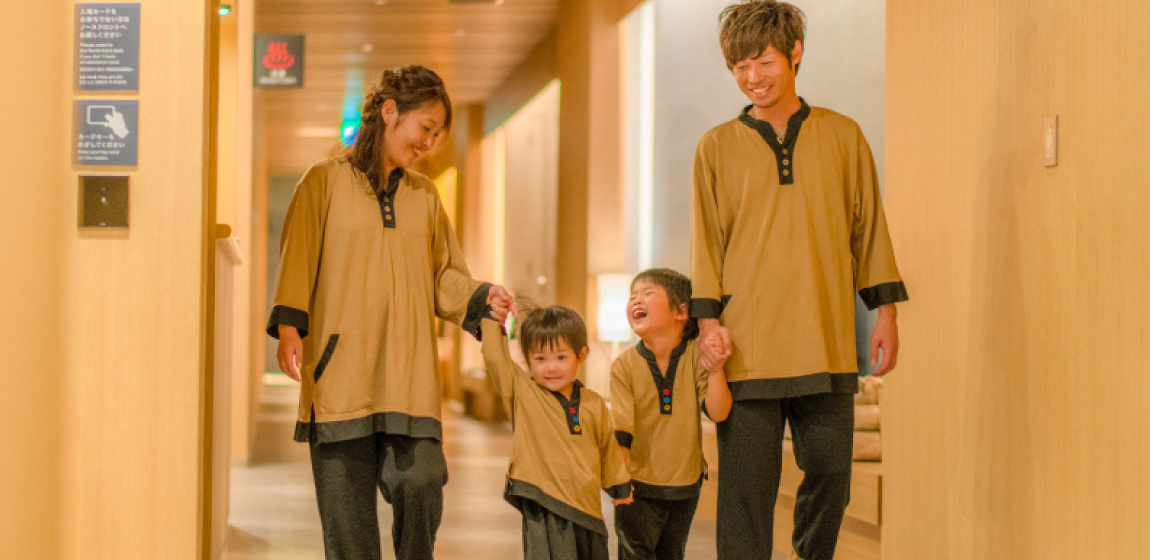 Comfortable and convenient room-wear is provided. This relaxed clothing is perfect for going to a resort restaurant or visiting the hot springs. At Rusutsu Resort Hotel & Convention all rooms are equipped with relaxing room-wear. For children matching room-wear is available so adults and children can match, but the children's clothing features colourful red, yellow and blue buttons. Families can all match while wearing this comfortable attire.
Only 5 rooms available -additional requests also accepted
As these room types are limited, it is recommended to book in advance to avoid disappointment. If there is room availability at the time of check-in, upgrades will be available for an additional fee. Please ask at the front desk for more information.
[Requestable services]
• Installation of bed guard
• A Children's toilet seat
[About guest rooms and target accommodation plans]

Kids Friendly Room (Room)
We look forward to welcoming you.
*Please note, The Westin Rusutsu Resort and The Vale Rusutsu are separate hotels. Please contact directly for more information.