04/05/2023
The "Hokkaido Asparagus Fair" will be held in June!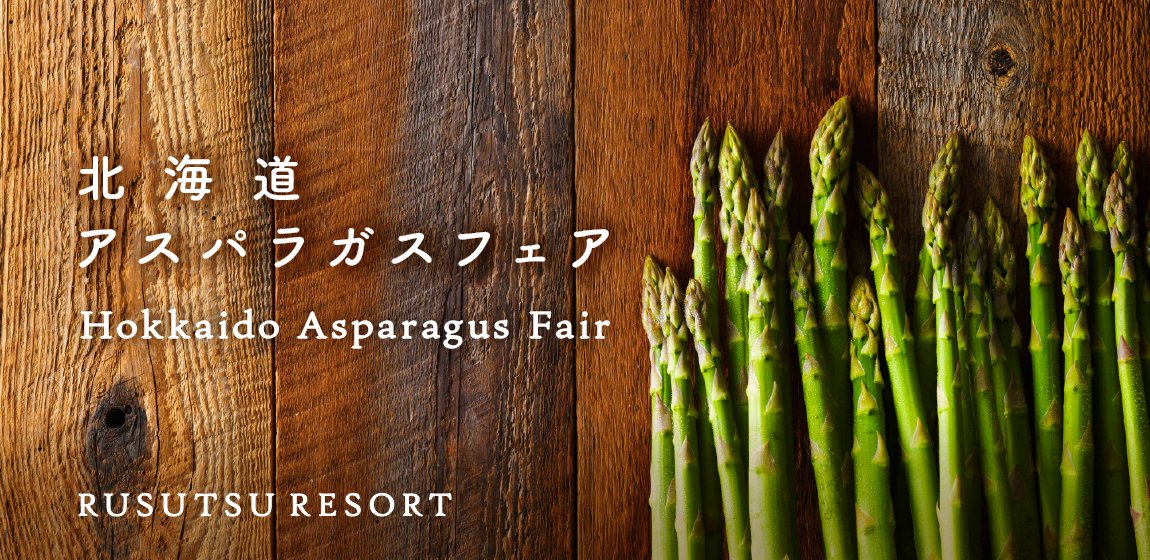 Rusutsu Resort will host the "Hokkaido Asparagus Fair" from June 1st (Thur.) to June 30th (Fri.). Enjoy the fresh seasonal taste of the area around Rusutsu Resort, which is known as one of the best producers of asparagus in Hokkaido.
Asparagus is rich in beta-carotene, a member of the green and yellow vegetable family, and also contains high levels of vitamins C, E, B1, and B2 and minerals such as potassium. Aspartic acid, a typical ingredient, is a type of amino acid used in supplements and nutritional drinks, and is said to be effective in relieving fatigue, promoting liver function, and increasing stamina.
We will help you feel better from the inside out with our delicious and unique resort-made menus.
*Amusement park ticket or hotel stay is required for admission to Rusutsu Resort Hotel & Convention (not required for admission to The Westin Rusutsu Resort).
Oktoberfest: offers a variety of asparagus dishes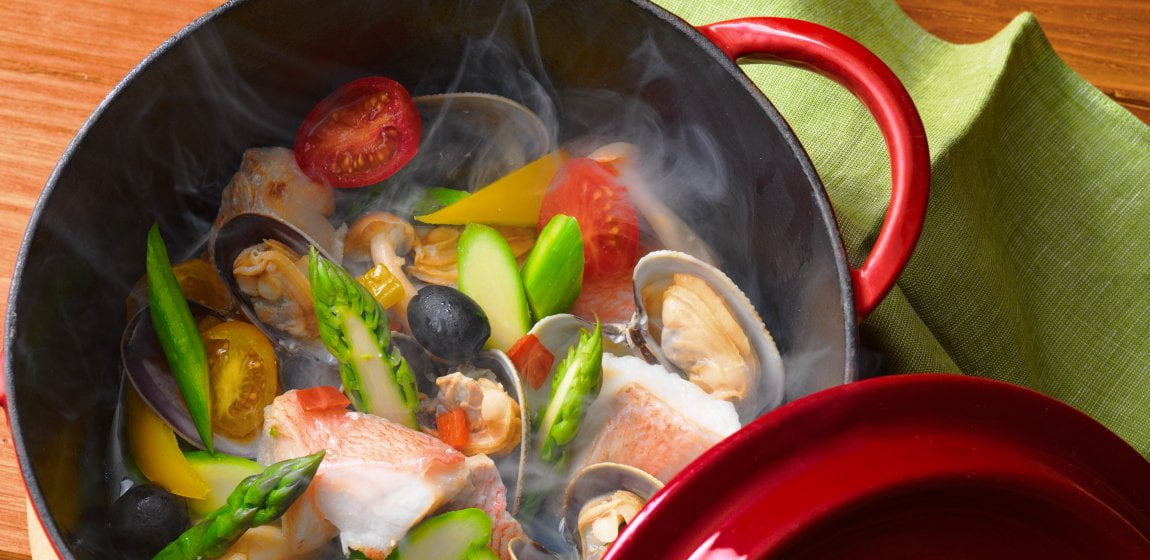 The aqua pazza, which features asparagus that has absorbed the flavor of white fish, clams, and other seafood, and the asparagus peperoncino pasta with boiled asparagus, prosciutto ham, and Parmigiano cheese were prepared in an easy-to-eat salad style.
Boiled asparagus which featured a simple taste is also available. The sauce is served with two types: cream mayonnaise and bagna cauda.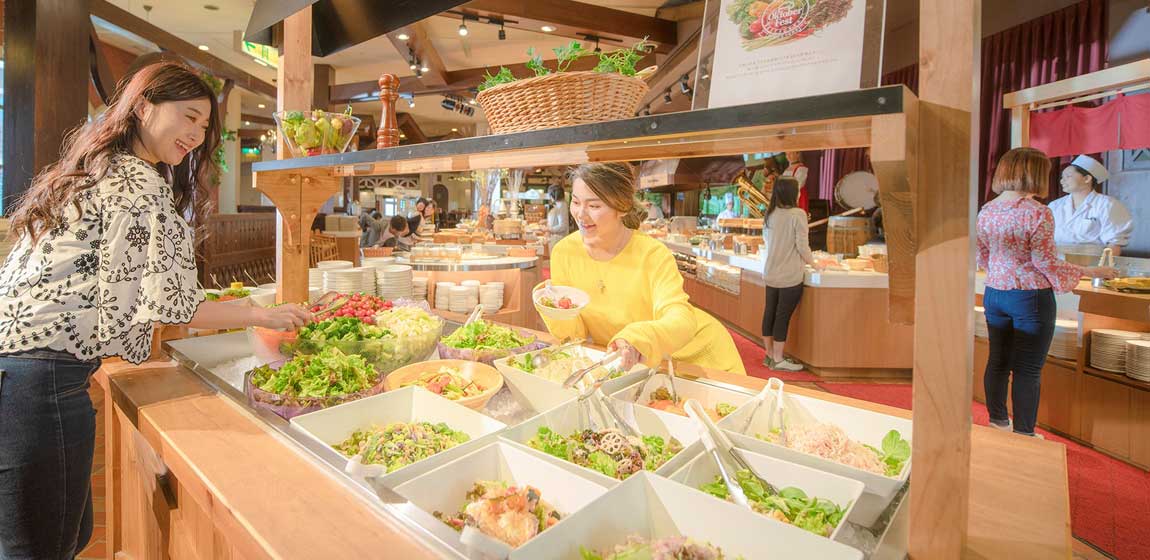 Stir-fried asparagus with pork as well as fresh asparagus salad are also served at breakfast. Chinese style with steamed chicken or with tomatoes and your favorite dressing. Wake up with a refreshing meal on an early summer morning.
Oktoberfest
Rusutsu Resort Hotel North Wing 1F
All-Day Dining Atrium: Facing the Green, Savoring Asparagus Delicacies
The Westin Rusutsu Resort is located across the street from the amusement park, so even if you are not staying overnight or entering the amusement park, you can use the restaurant.
Lunch Menu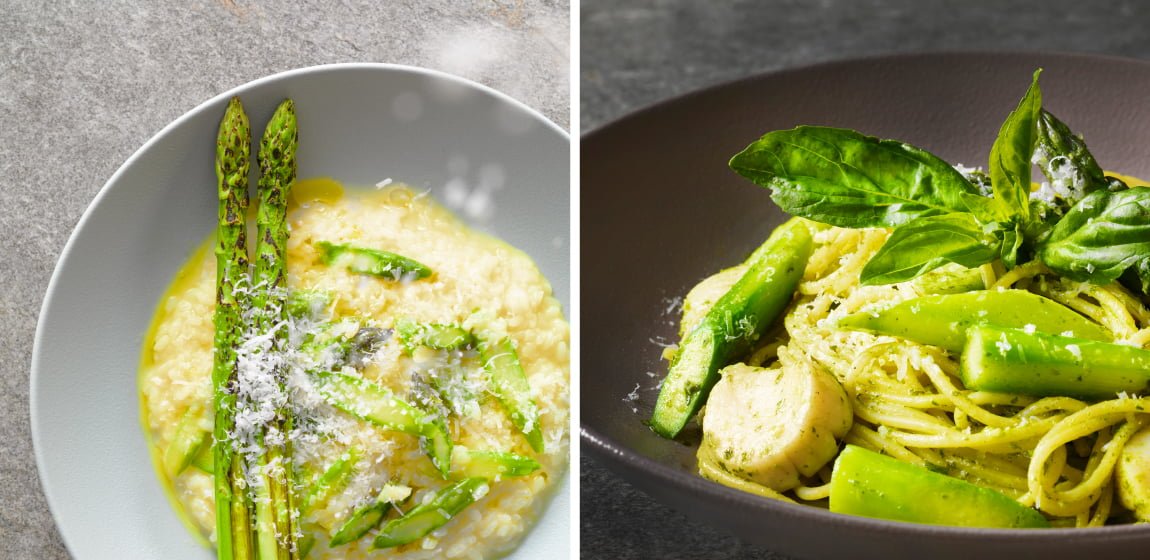 The Westin Rusutsu Resort's "All-Day Dining Atrium" offers a limited-time lunch menu featuring asparagus that is popular every year. In addition to asparagus risotto and grilled cheese with green asparagus and Niseko ham, this year a new dish, spaghetti with asparagus and scallop basil, is available.
Dinner Buffet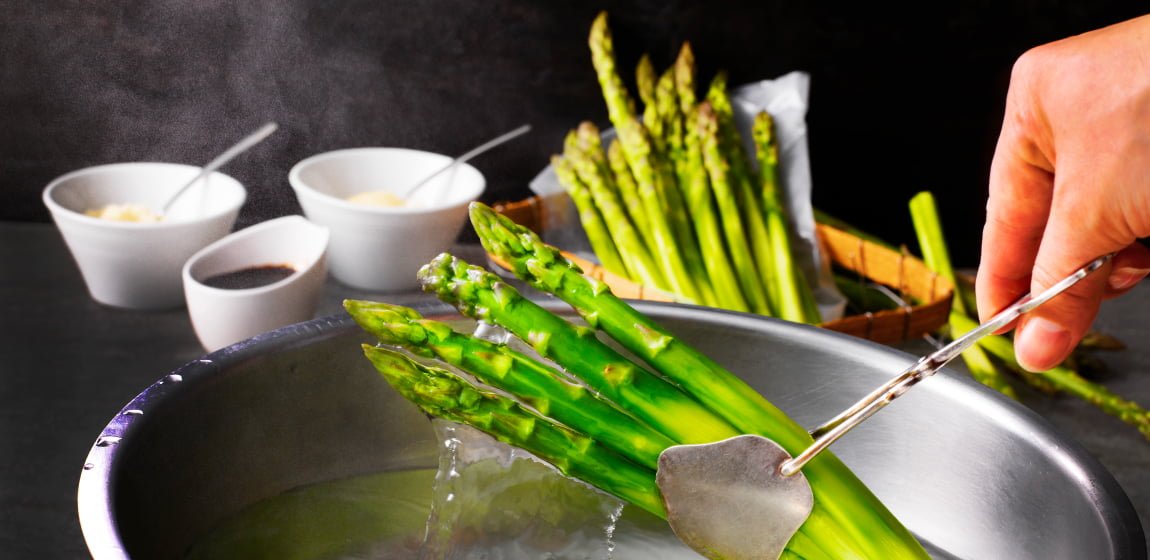 For dinner, we have prepared a live-cocking corner where the chef prepares fresh asparagus "freshly picked and freshly boiled" in front of you. Please enjoy toppings such as balsamic sauce, mayonnaise, and powdered cheese as you like. In addition, enjoy a wide variety of delicacies that can only be found in the area of production, such as crispy fried green asparagus fritters, asparagus quiche, tomato spaghetti with asparagus, baby scallops, and bacon.
Breakfast Buffet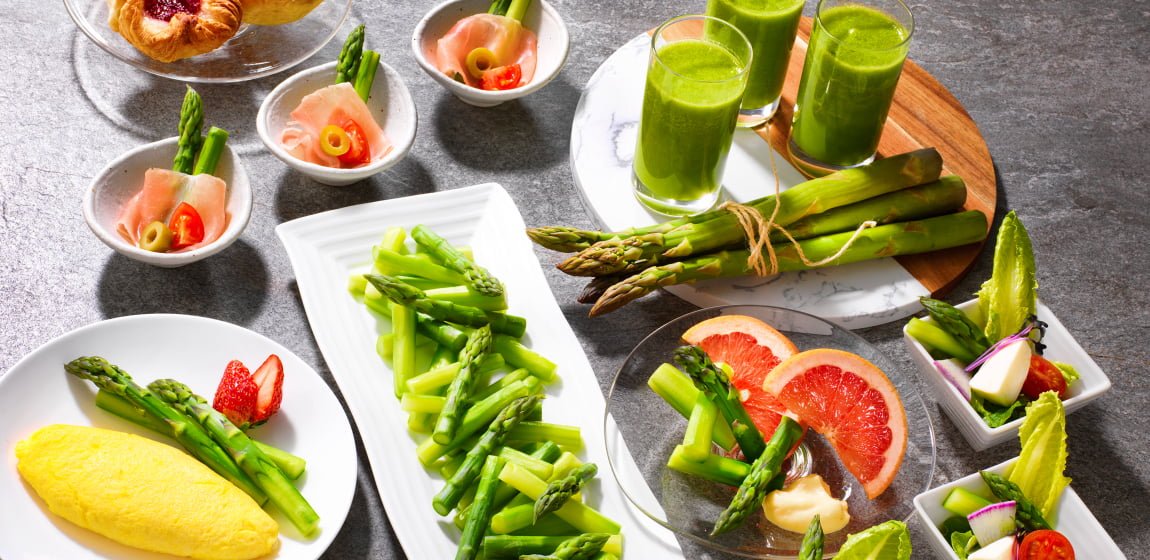 The breakfast buffet also features dishes made with asparagus. Fresh asparagus dishes such as asparagus smoothies, asparagus mozzarella cheese salad with prosciutto ham, and boiled asparagus salad are available. Enjoy the bright sunlight shining through the dining room and recharge your energy.
All-Day Dining Atrium
The Westin Rusutsu Resort 1F
Daniel Street Cafe & Pastry: Take-out also available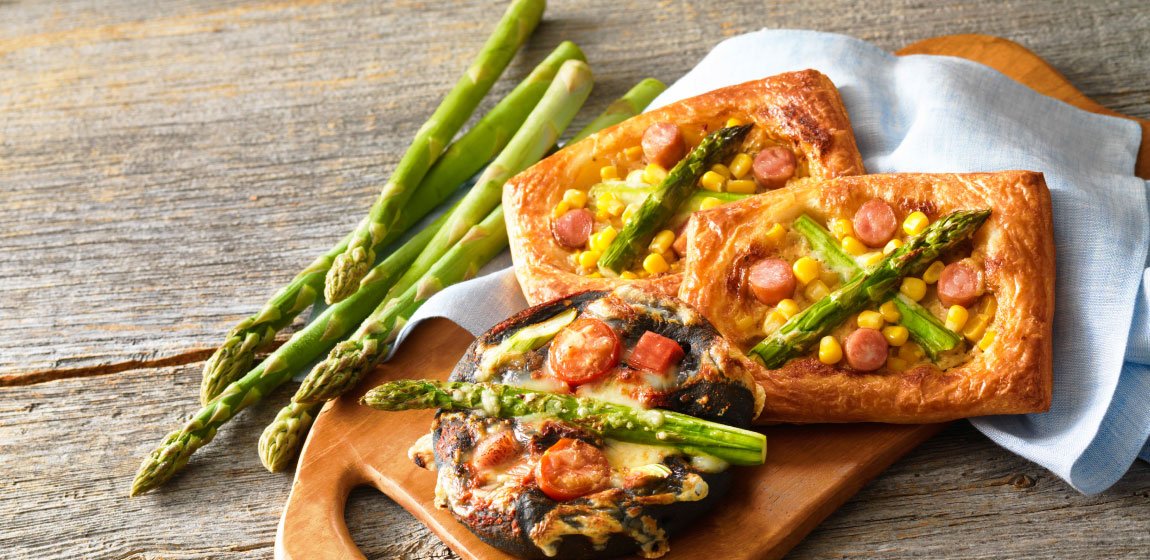 Two slightly different types of hotel-made breads are available. Asparagus Pizza with spiced bamboo charcoal dough and Asparagus Corn Mayo Danish with garlic. We recommend eating at the eat-in corner or taking them out and enjoying them under the sun at an amusement park or on a grassy lawn. We hope you will try our asparagus menu for a picnic meal.
Daniel Street Cafe & Pastry
Rusutsu Resort South Wing 1F
Izakaya "Kakashi": creative seasonal asparagus dishes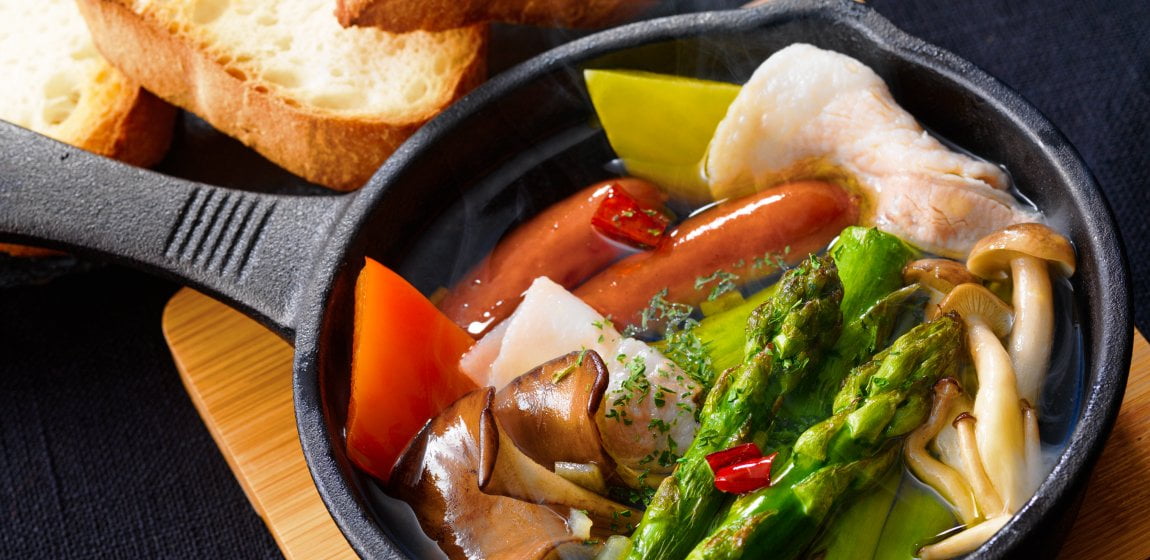 At Izakaya "Kakashi", we recommend the Rusutsu Pork and Asparagus Ajijo. The meat and vegetables are well-balanced, and when you eat it with garlic-infused oil, your mouth will be filled with the ultimate in luxury. It is perfect for both meals and drinks.
The asparagus meat curry pie, made with a whole asparagus, is topped with Tokachi cheese and baked in the oven. The crunchy pie with spicy curry meat sauce, cheese, tomatoes, and corn gives the pie a rich, sour, and sweet flavor that goes perfectly with the asparagus.
Izakaya "Kakashi"
Highland Lodge 1F
Seasonal Asparagus Harvesting Activities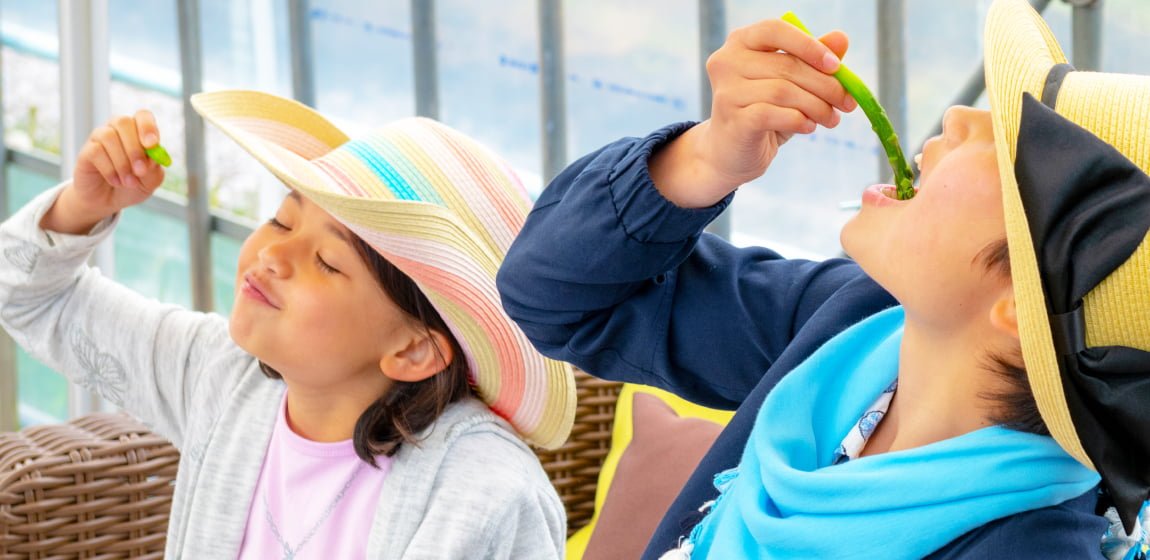 From May 27 to June 18, visitors can experience asparagus harvesting and pizza making at the Rusutsu Farm, the company's own farm.
Harvest your own fresh asparagus at the Rusutsu farm before creating your own delicious handmade pizza complete with fresh asparagus topping. Enjoy this delicious fresh pizza straight from the pizza oven.
Rusutsu Farm Harvest Experience
Special seasonal menus are only available in June. In Japan Asparagus only grows in specific regions and is available for harvest every June. Please visit Rusutsu Resort this June to enjoy fresh, delicious asparagus.
*The asparagus production area is subject to change depending on weather and harvest conditions.