RUSUTSU
CAMP VILLAGE
Surrounded by nature and mountains,
enjoy a wide variety of activities.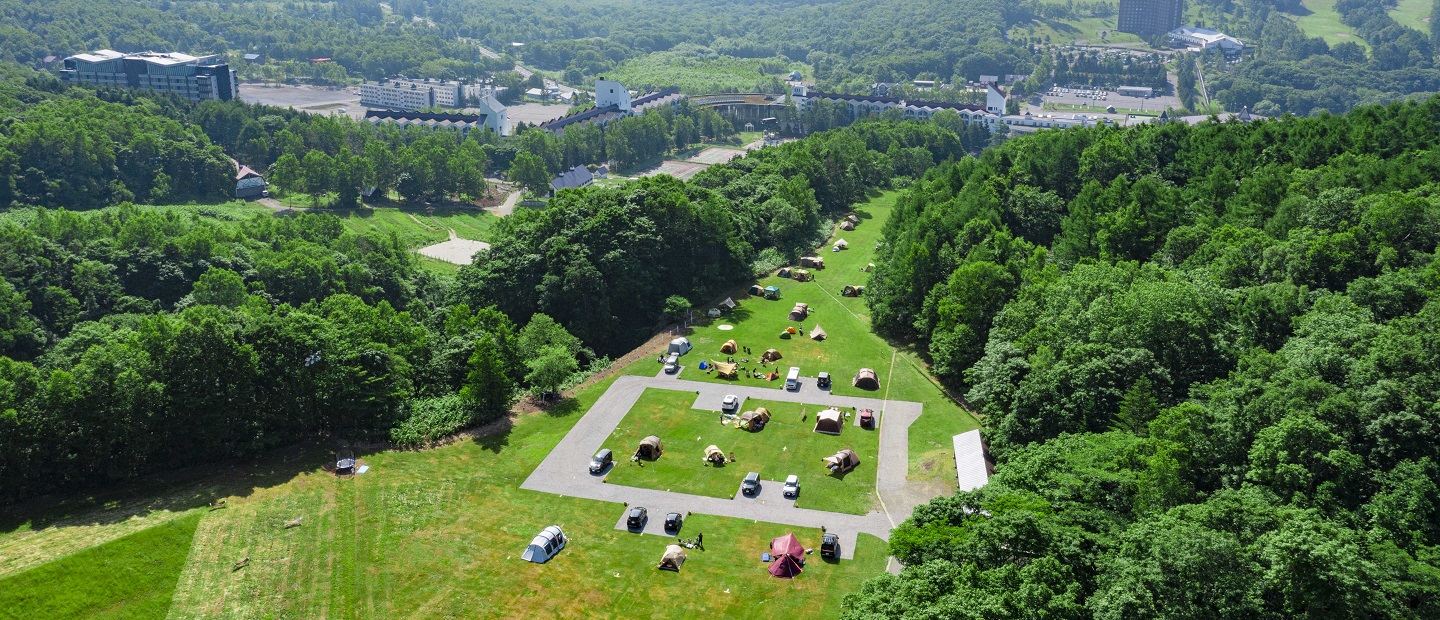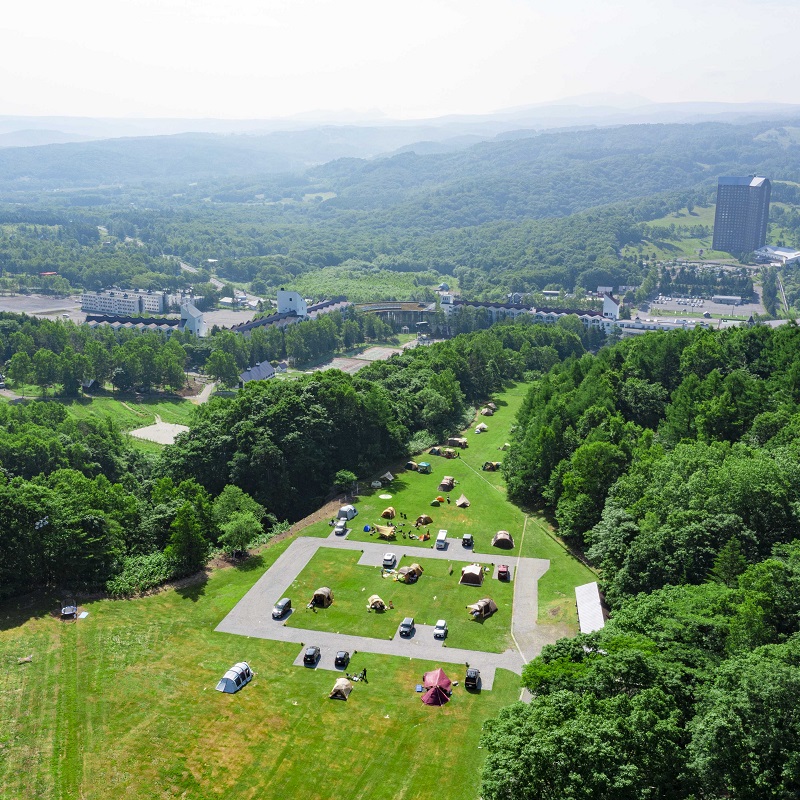 CAMP FIELD MAP
+
–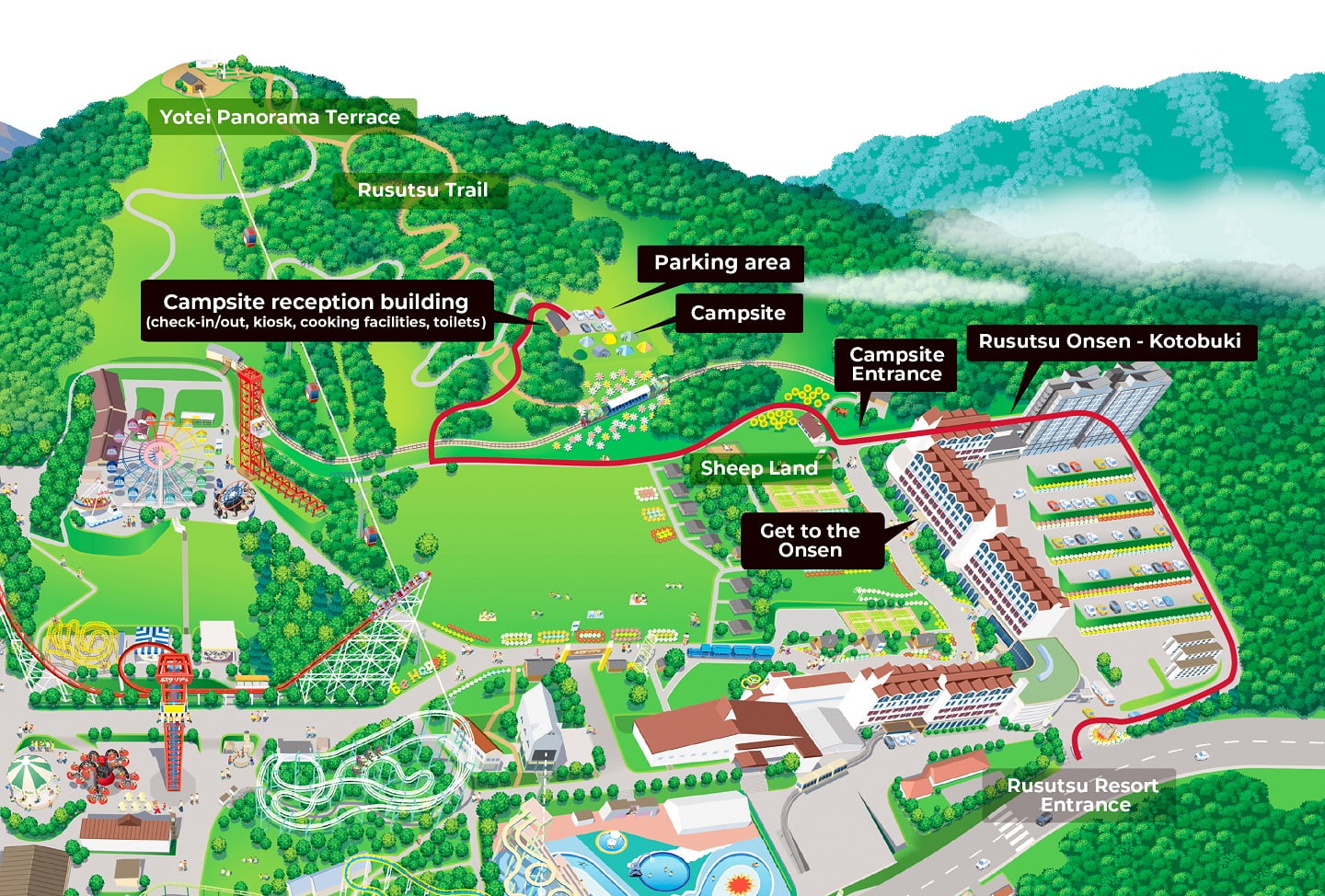 +
–
CAMP SITE
Location & Setting

Sitting on the hillside of a ski slope, Rusutsu Camp Village is a tent site entirely covered in lawn.

Auto Camping Site

Spacious 18m×13m auto site. Vehicle can be parked next to camping site making set-up convenient.

Free Camping Site

Tents can be set -up anywhere in this spacious area. There are also 4 parking spaces at the back of the site making it convenient for equipment.

Day Camp

The Day Camp plan allows users to enjoy camping on a day trip.
FACILITIES
Information

If you have any questions about the campsite, check-in procedure or resort services, please feel free to get in contact.

Administration Office

At check-in, staff will process payment and provide information regarding the parking lot, and where to set up your tent.

Camp Shop

Charcoal, firewood, gas, original goods, beverages, ice, sweets and cup noodles etc., are available for purchase.

Outdoor Kitchen

Equipped communal outdoor kitchen, cooking stove, water supply.

Restroom

Flush toilets with a bidet toilet seat. The lights make it safe to use a restroom at midnight

Parking

Campsite car park has 70 spaces conveniently located close to the campsite
NATURE FIELD
Childrens Toys & Attractions

The campsite features many fun toys and games for children to enjoy, including trampolines, hammocks.

Rusutsu Farm Sheep Land

A rejuvenating outdoor area adjacent to the campsite where guests can interact with cute animals such as sheep and miniature ponies.

LEARN MORE

Rusutsu Trail

A trail running course where guests can easily enjoy hiking and stunning scenery. At the top of the mountain, enjoy panoramic views of the majestic Mt. Yotei and Lake Toya.

LEARN MORE
ONSEN / POOL
Rusutsu Onsen – Kotobuki

Beautifying hot spring with a panoramic view of the mountains and myriad stars. Feel the bounty of nature with your body and mind.
Free for campsite guests (payment required before check-in/after check-out)

Indoor Wave Pool

With its wave pool and aqua coaster, the indoor pool is great fun for adults and kids alike.
Admission charged separately.
ENTERTAINMENT
Projection Mapping

The projection mapping is cast onto the hotel's large glass screen, measuring 50m wide and 13m high.

Light Maze

A giant maze made of a beautiful illumination. The refreshing highland air and brilliant lights make for an ideal place to end your day.
RECOMMENDED ACTIVITIES